My thoughs on Bricolage Grotesque
Mathieu Triay created a typeface that immediately fascinated me! The free font with the beautiful name Bricolage Grotesque is a contemporary, eccentric blend of many influences. It certainly has a vintage vibe, can be loud in expressive titles and headings, but also tame its temper in copy or smaller text.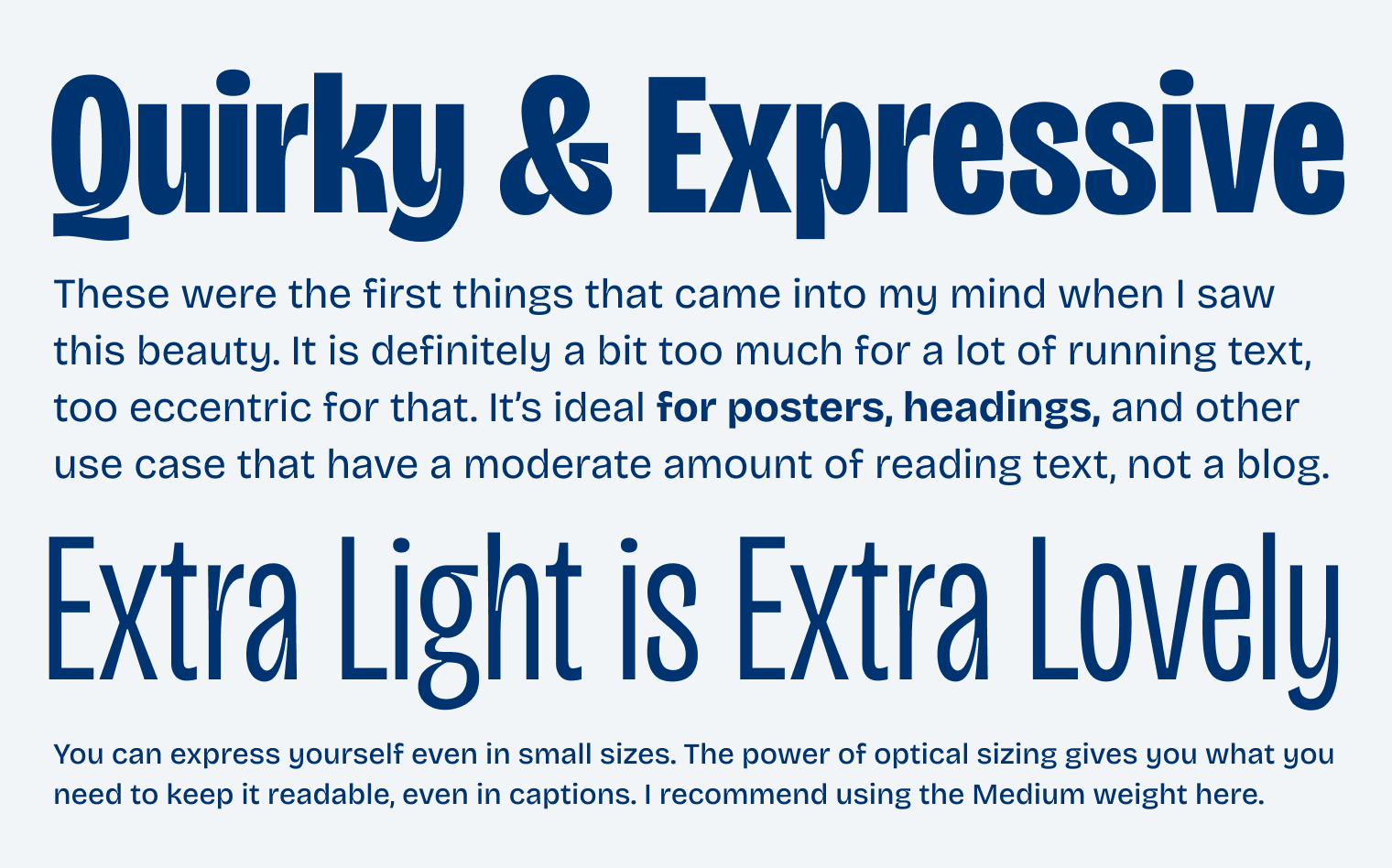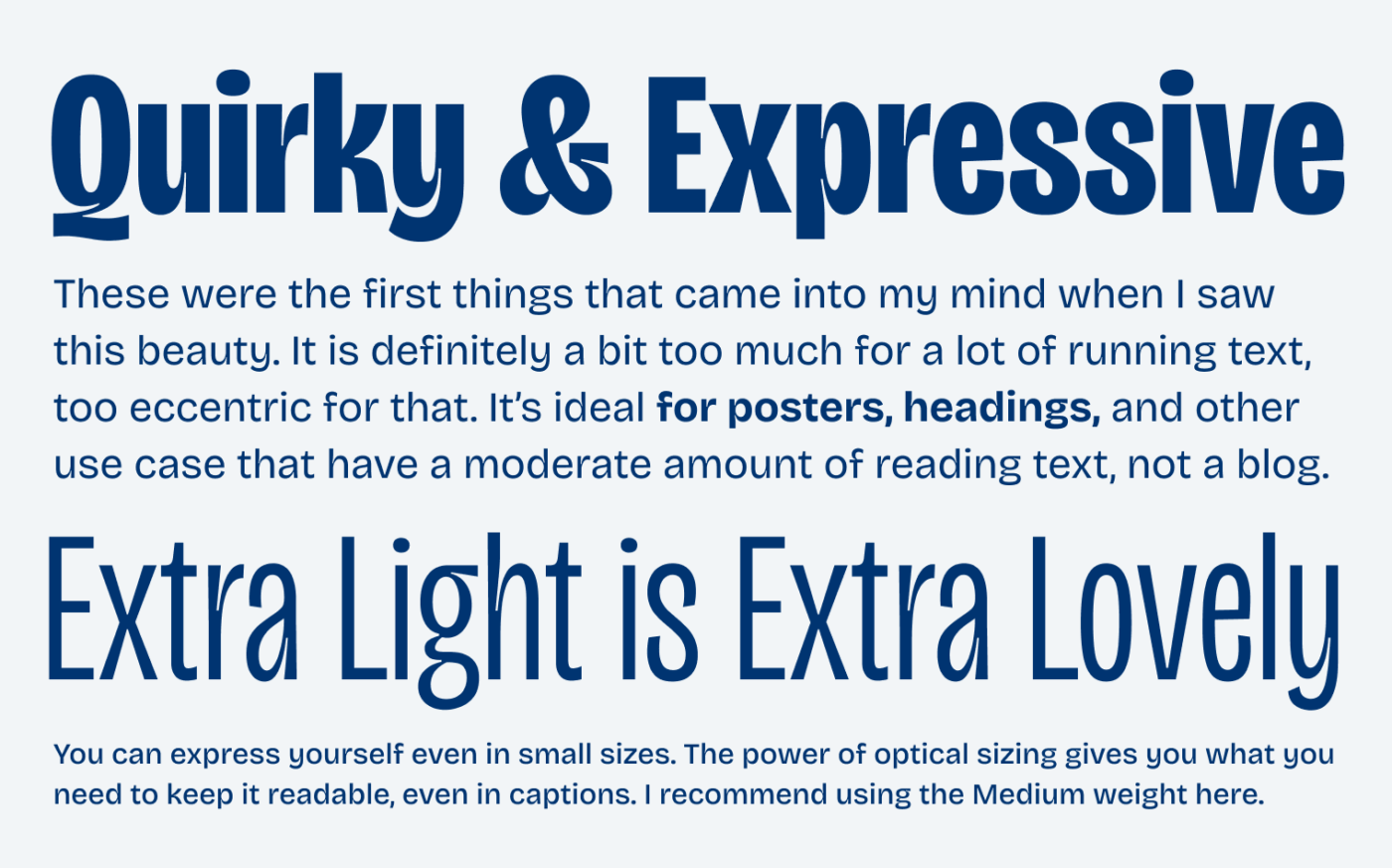 Some of its peculiarities are the well articulated ink traps, an organic flow that shows in the descender of the small y or the ampersand. But also a certain strictness in angled cut off terminals (see f, s, a, e) and a lot of quirkiness, like with the hook shaped top of the f.

To be that versatile, Bricolage Grotesque comes as a variable font with a weight, width, and optical sizing axis. Optical sizing means that it adjusts the amount of detail and spacing to the specific size it is set in. The smaller, the more spaced out it is. As it grows, the spacing becomes narrower, the ink traps finer, and the apertures more closed.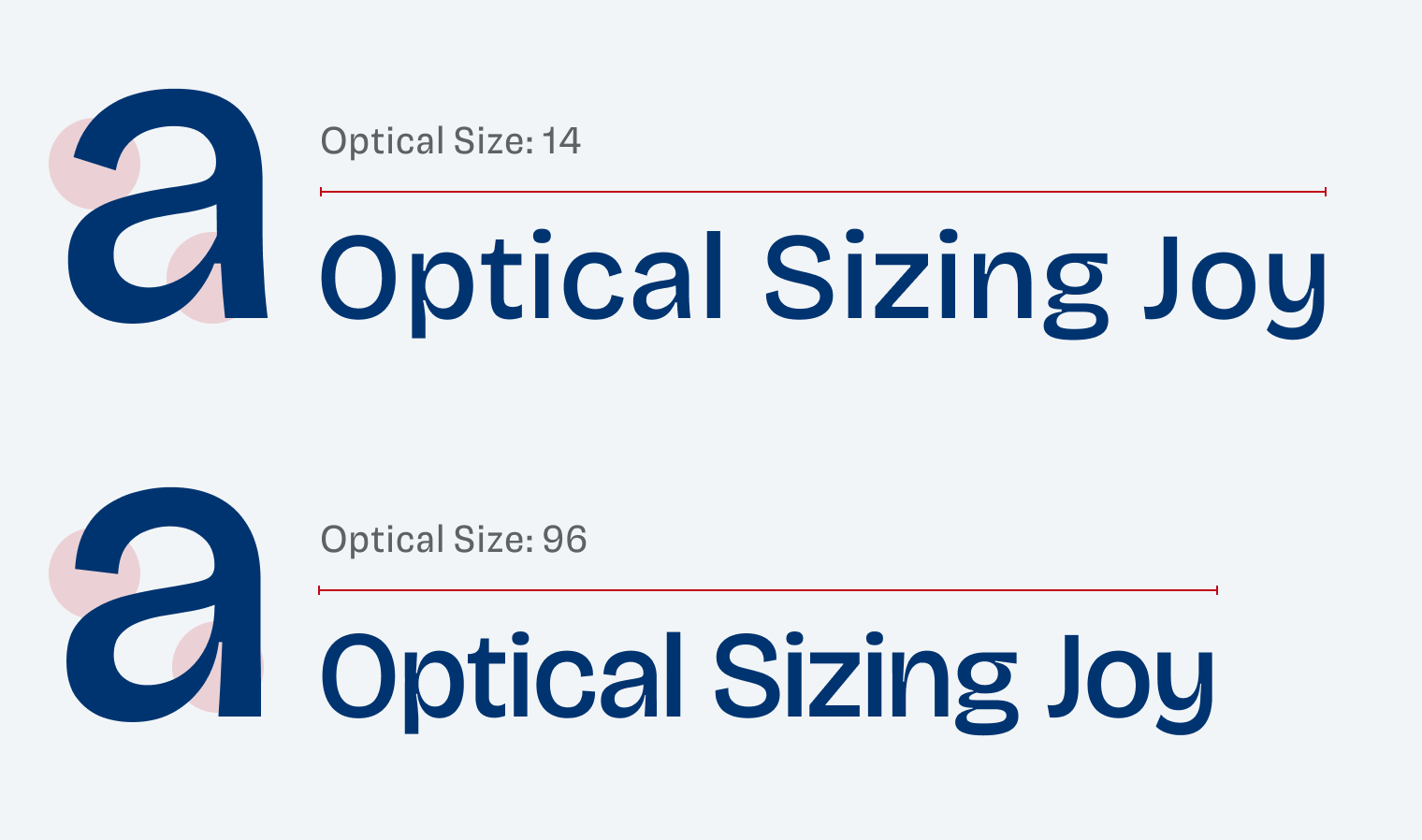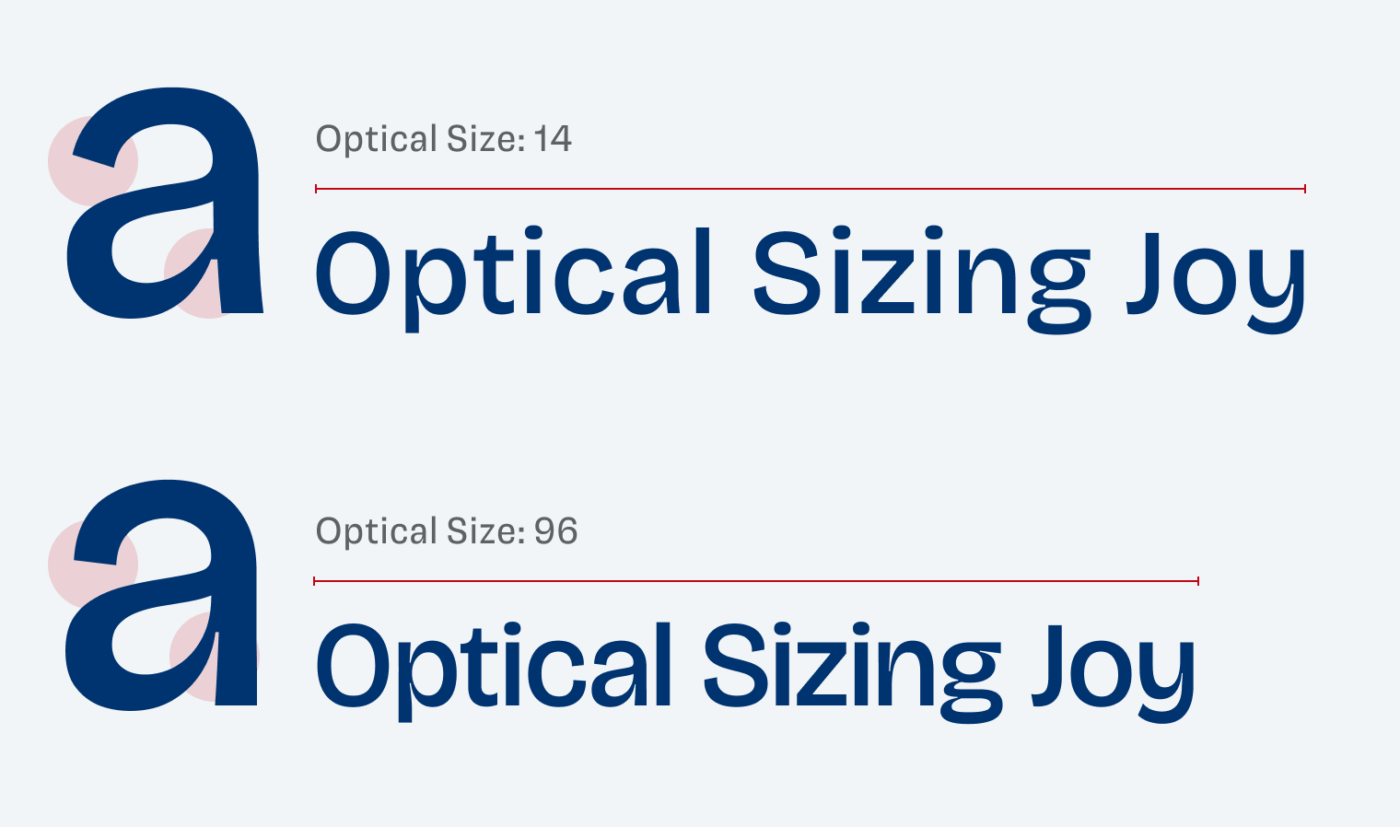 It is absolutely worth checking out the beautifully crafted microsite, the design notes and beautiful personal backstory of Bricolage Grotesque. Learn about its origins there, but also on the September '23 Font Friday Video Digest on Patreon.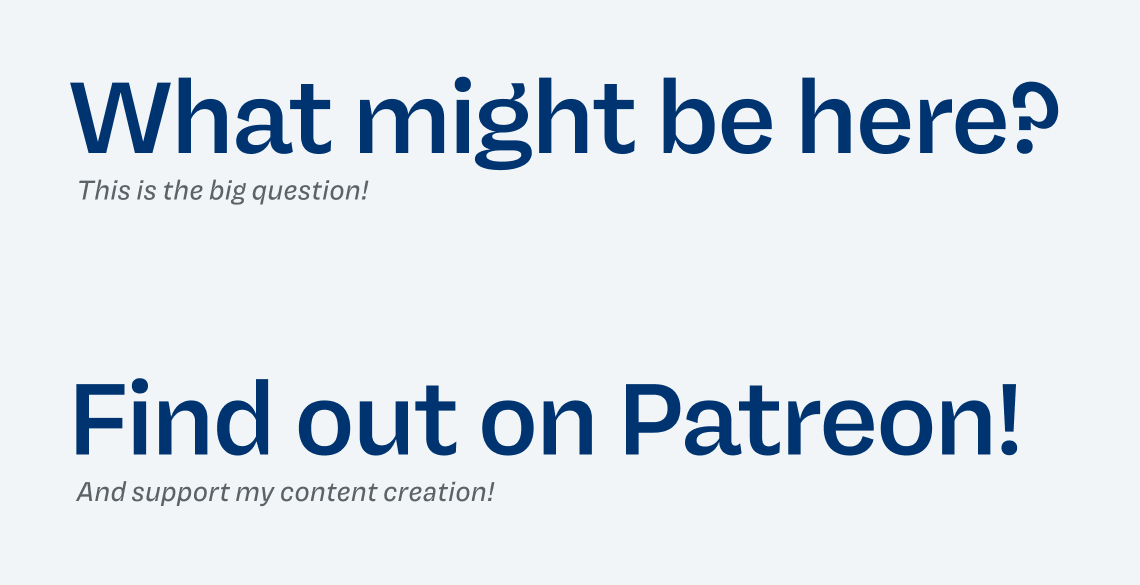 Recommended Font Pairing
Bricolage Grotesque is a rational, linear, sans-serif typeface. If you want to use it for expressive headings, but it's a bit too distracting for a lot of body text, it pairs well with quite similar Massillia. Rational serif typefaces like Gelasio or Spitzkant also make a great match.
Bricolage Grotesque
(free)
for Headings, some Copy, some UI Text
Massilia
for Headings, Copy, UI Text
Gelasio
(free)
for Headings, Copy, some UI Text
Spitzkant
for Headings, some Copy
Learn more about pairing typefaces using the Font Matrix.
---
I can't wait for a project where I can use this beautiful typeface before everyone else does. What about you? Tell me in the comments!