A great design starts with a great type choice. One that follows function and feeling. But how do you make up your mind with the gazillion fonts out there? What should you focus on? This checklist gives you a clear process to become faster in picking fonts, so that your UI or app designs look more professional and unique.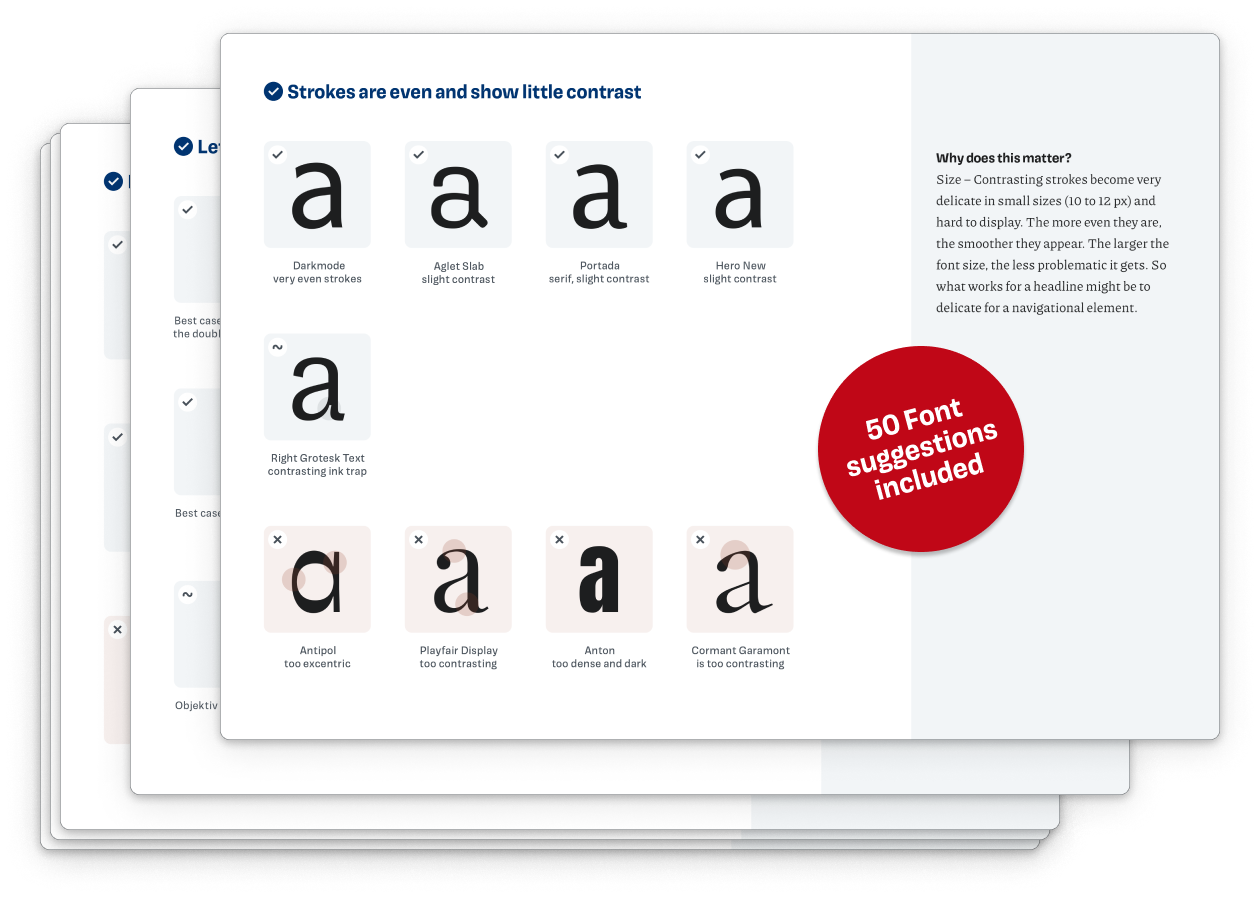 With this concise checklist you will:
Learn to see what really matters, with well illustrated examples, a clear workflow and transparent priorities.
Know what's required for your project when it comes to type choice, thanks to a structured process.
Be more creative, not choosing the same "save" typefaces everyone else does – looking at you Inter.
Get quick results by browsing the fifty included UI font suggested, paid and free fonts, that are not overused.