My thoughts on Gelasio
Before web fonts gifted us with the glory of typographic individuality, you only had a handful of pre-installed fonts to choose from. One of my favorite system fonts is Georgia – it's classy, but not dusty. Such a wonderful text typeface with a large x-height and great legibility. While Georgia was ubiquitous back then, things have changed, and it is harder to use nowadays. This is because Android doesn't come with any of the common system fonts. So no Arial, Verdana, Times New Roman or Georgia for roughly 45% of global internet users.
Gelasio to the rescue! The typeface was designed by Eben Sorkin, who is also behind popular Merriweather. It is metrics compatible with Georgia, so you can switch between these typefaces without having to worry about reflow. Why is this important? As mentioned before, Georgia will be replaced on Android with Noto Serif, the operating system's default serif font. And this looks quite different and also needs more space (see above).
So if you have a website that is already set in Georgia, use Gelasio as the fallback to make it more consistent across platforms. Or better only use Gelasio, since it comes with more styles and also additional numbers (not only old-style figures).
Even though both typefaces are very similar, there are some difference if you look for them. Georgia is simpler and warmer, Gelasio is a bit stricter and more sophisticated. This only really sticks out, when you compare the details. Overall, I think Gelasio is a great continuation of the spirit of Georgia, available as a modern web font with more styles and ideal for long format reading. So give it a shot for your next blog design, maybe?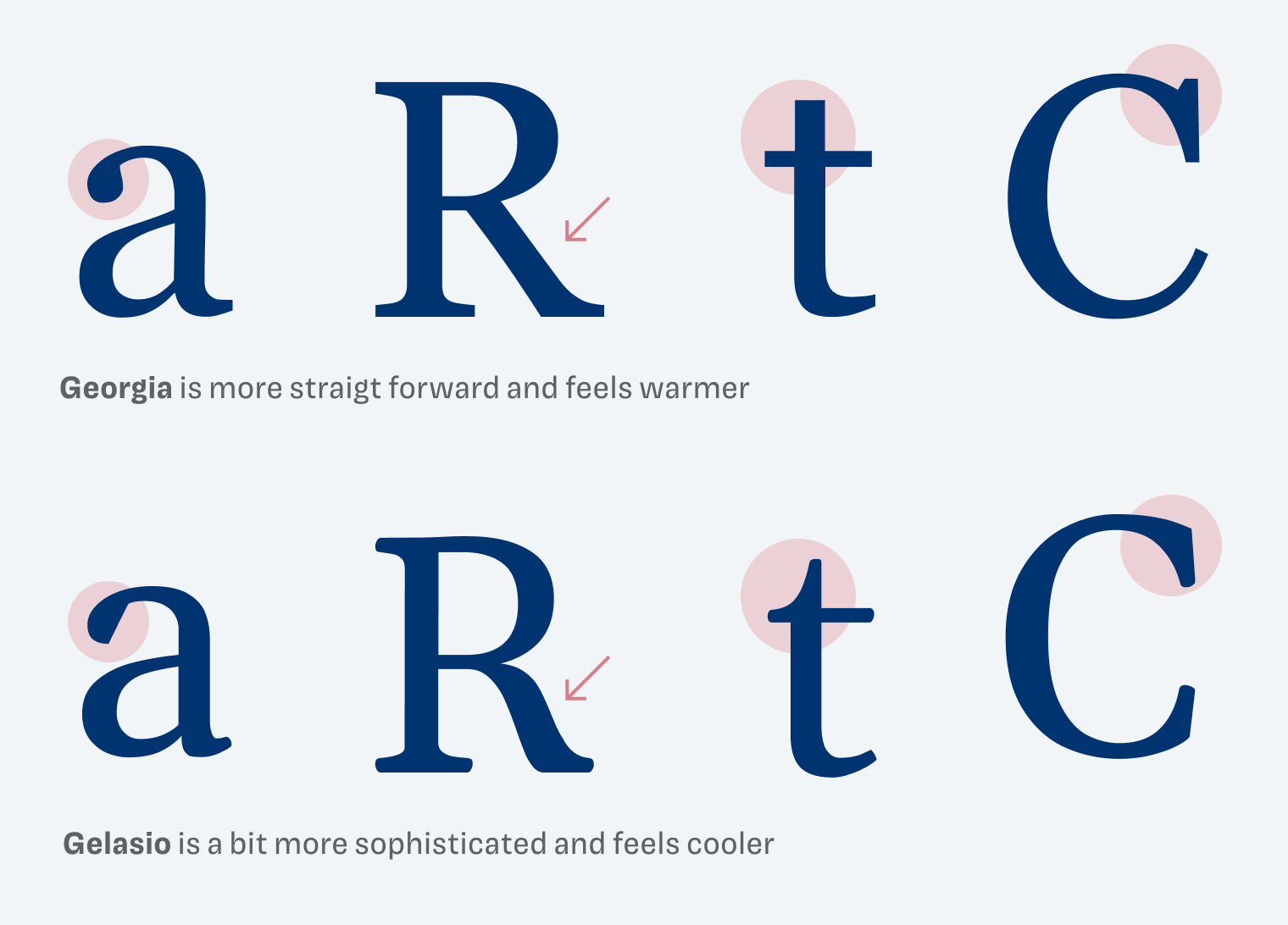 ---
What do you think? Is Gelasio something for an upcoming project, or do you have a font recommendation? Tell me in the comments below!