My thoughts on Newsreader
Times New Roman is so boring, being one of the most widespread typefaces. But besides that, it was made for the age of print back in 1931, commissioned for the British newspaper – surprise, surprise – The Times. For today's reality where we consume content digitally in varying type sizes, Times New Roman is too delicate and this is where Newsreader comes into play.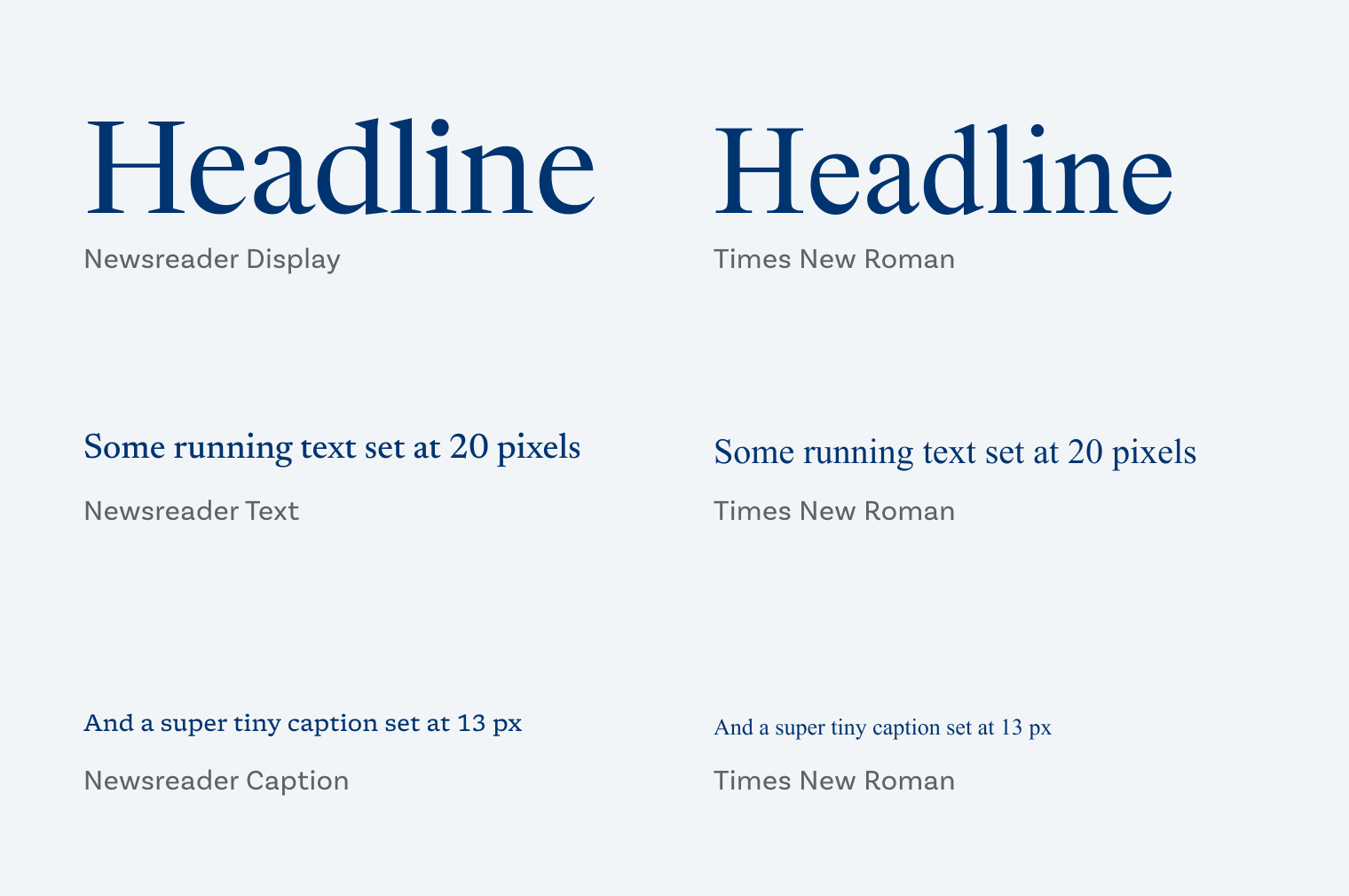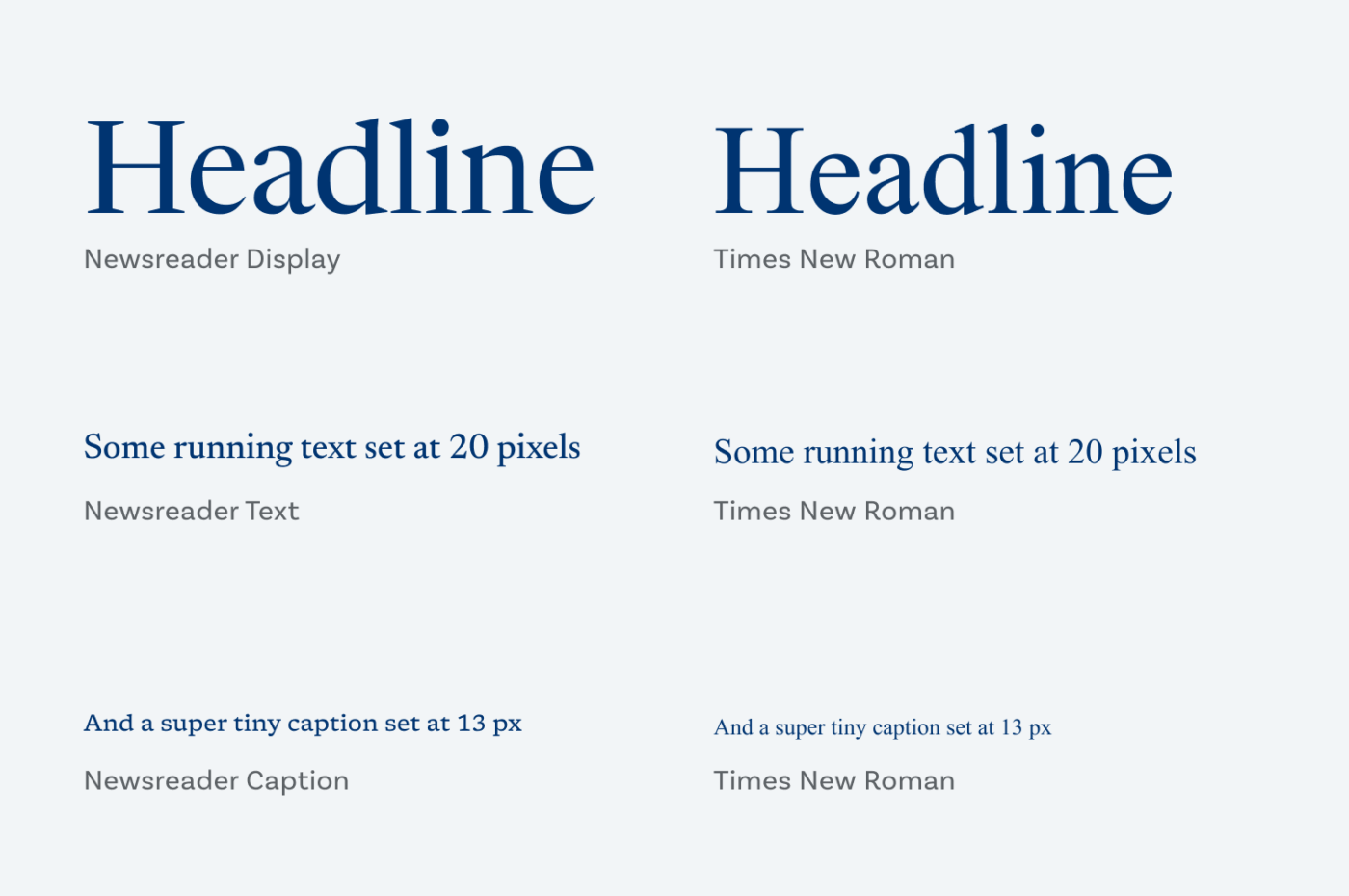 Newsreader is a free open-source serif typeface commissioned by Google Fonts, and designed for on-screen, longer-form reading. Like Times New Roman it belongs to the category of transitional old-style serifs (if you really wanna know), but with sturdier strokes, more open shapes, and equipped with the superpower optical sizes! The static fonts come in certain styles for display sizes (24 px and above), text sizes (between 16 and 24 px), and captions (everything below). Why is that cool? Take a look a Times New Roman above. It looks quite okay set in a large headline. But when used for running text on a screen, it gets fuzzy, not speaking of tiny functional text where it almost disappears.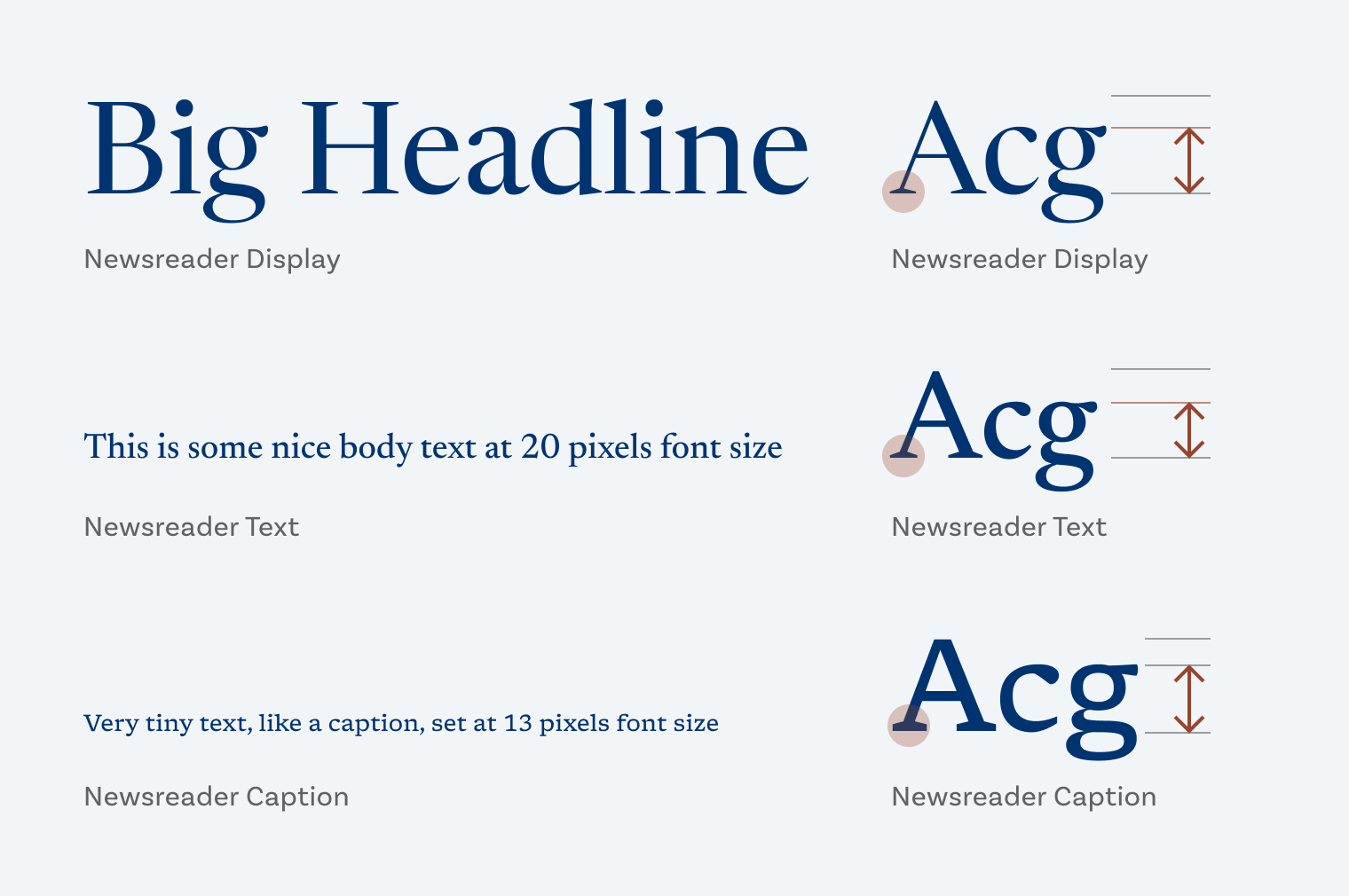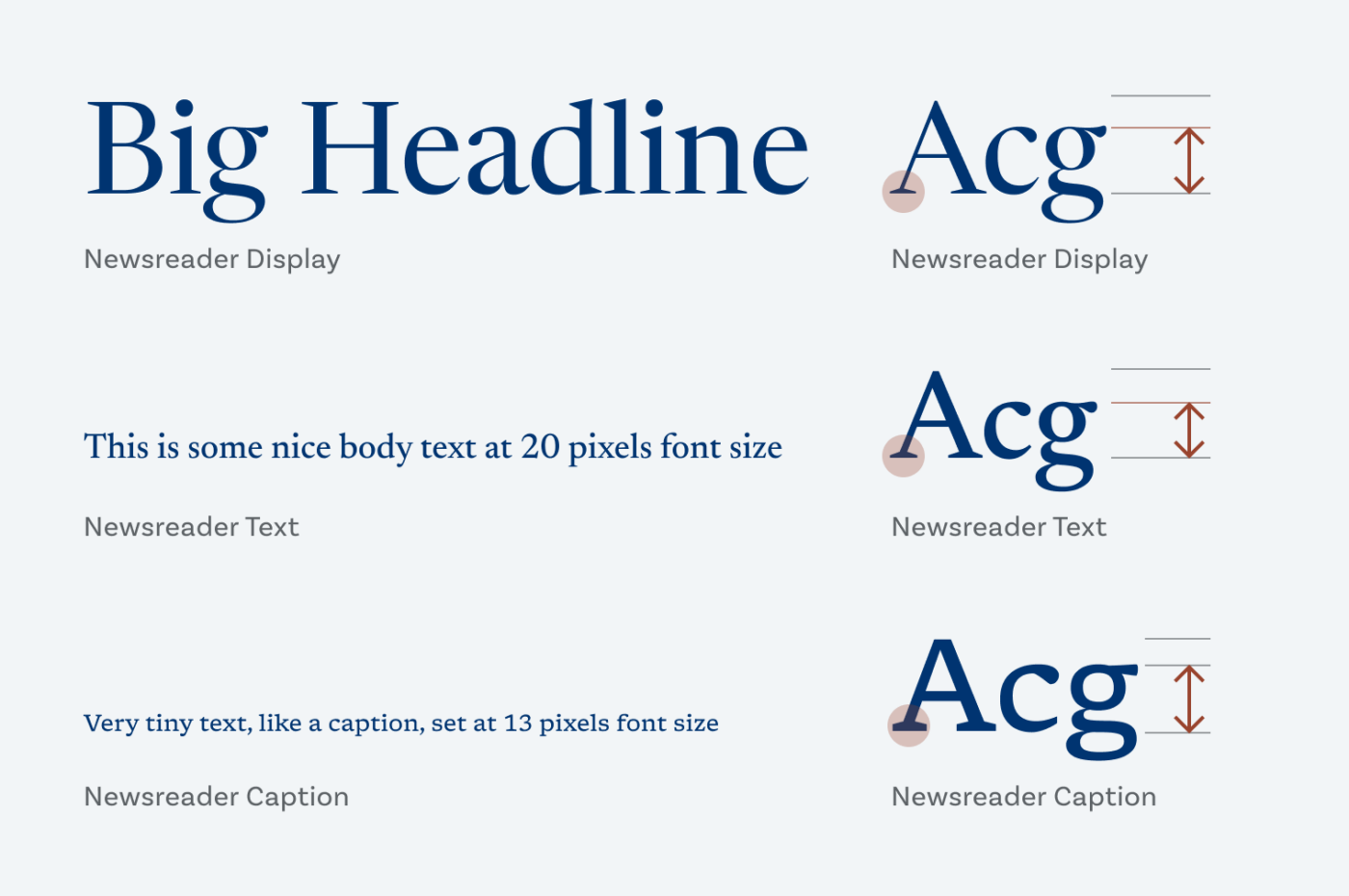 I already touched on the topic of optical sizing with Piazzolla, but here it's much more obvious. In display sizes, Newsreader is more elegant with delicate and contrasting strokes, and a larger x-height. In the text sizes the x-height gets lower, and the strokes have less contrast. In the smallest sizes, the letters get wider, even the spacing becomes looser. This guarantees, that Newsreader remains readable in tiny functional text (but since we are not used to seeing serifs there, I would not full-heartedly recommend it). So next time you want to pick Times New Roman, don't. Choose Newsreader instead. It is made for the digital age, and it also has an insanely beautiful italics.
Recommended Font Pairing
If you want a more modern first impression, pair Newsreader with Muller Next for headings. For user interfaces, Pangea, or the free font Palanquin could a great option.
Newsreader
(free)
for Headings, Copy, some UI Text
Apfel Grotezk
(free)
for Headings, some Copy
Muller Next
for Headings, Copy, some UI Text
Pangea
for Headings, Copy, UI Text
Palanquin
(free)
for Headings, Copy, UI Text
Learn more about pairing typefaces using the Font Matrix.
---
What do you think? Is Newsreader something for an upcoming project? Tell me in the comments below!