My thoughts on Atkinson Hyperlegible
The typeface Atkinson Hyperlegible from the American Braille Institute is a fairly liked insider tip when it comes to quality free fonts. So it's about time to take a closer look at what makes it so popular. As the hyper long name suggest, the typeface aims for ideal readability by making characters highly distinct while remaining a simple sans-serif design.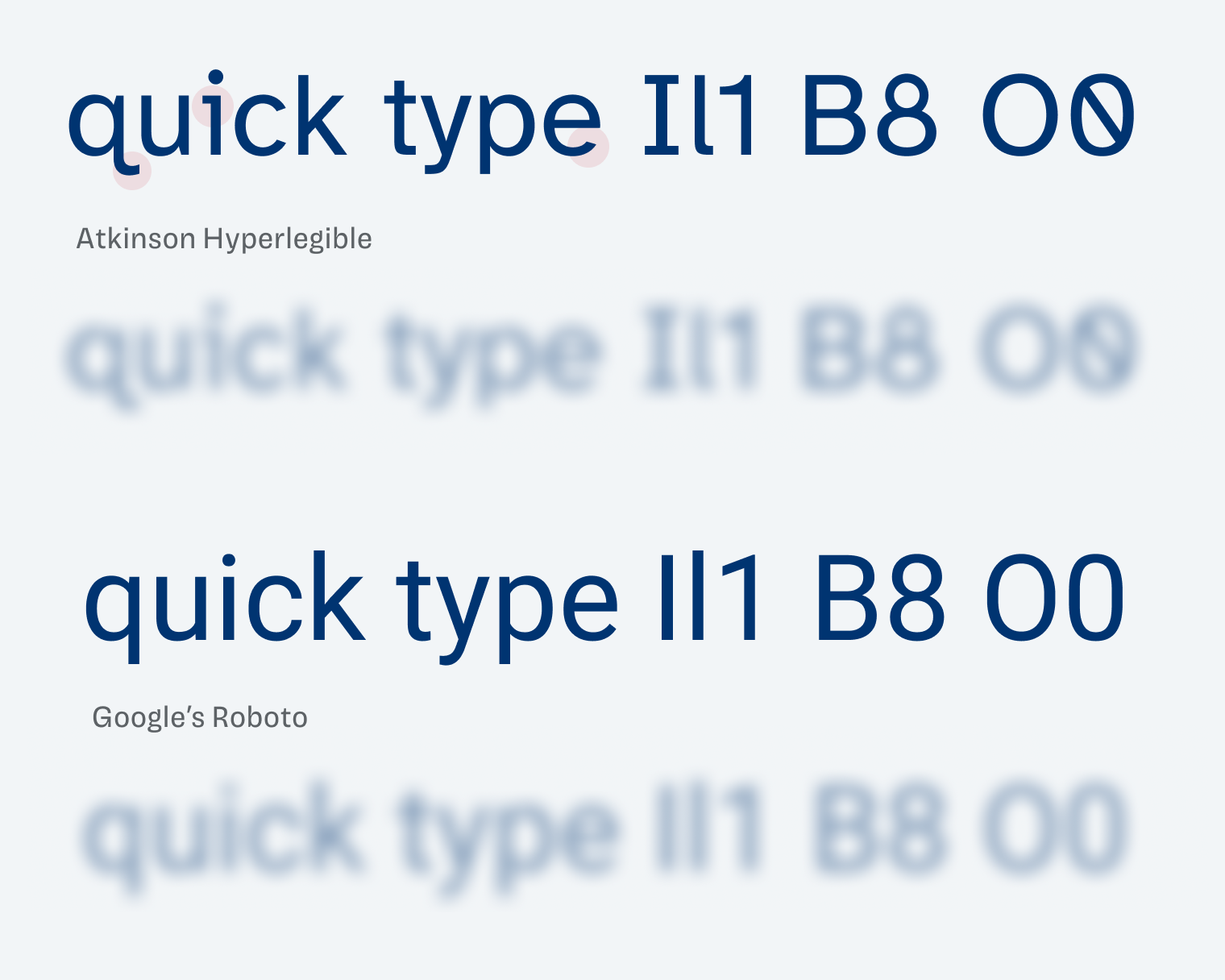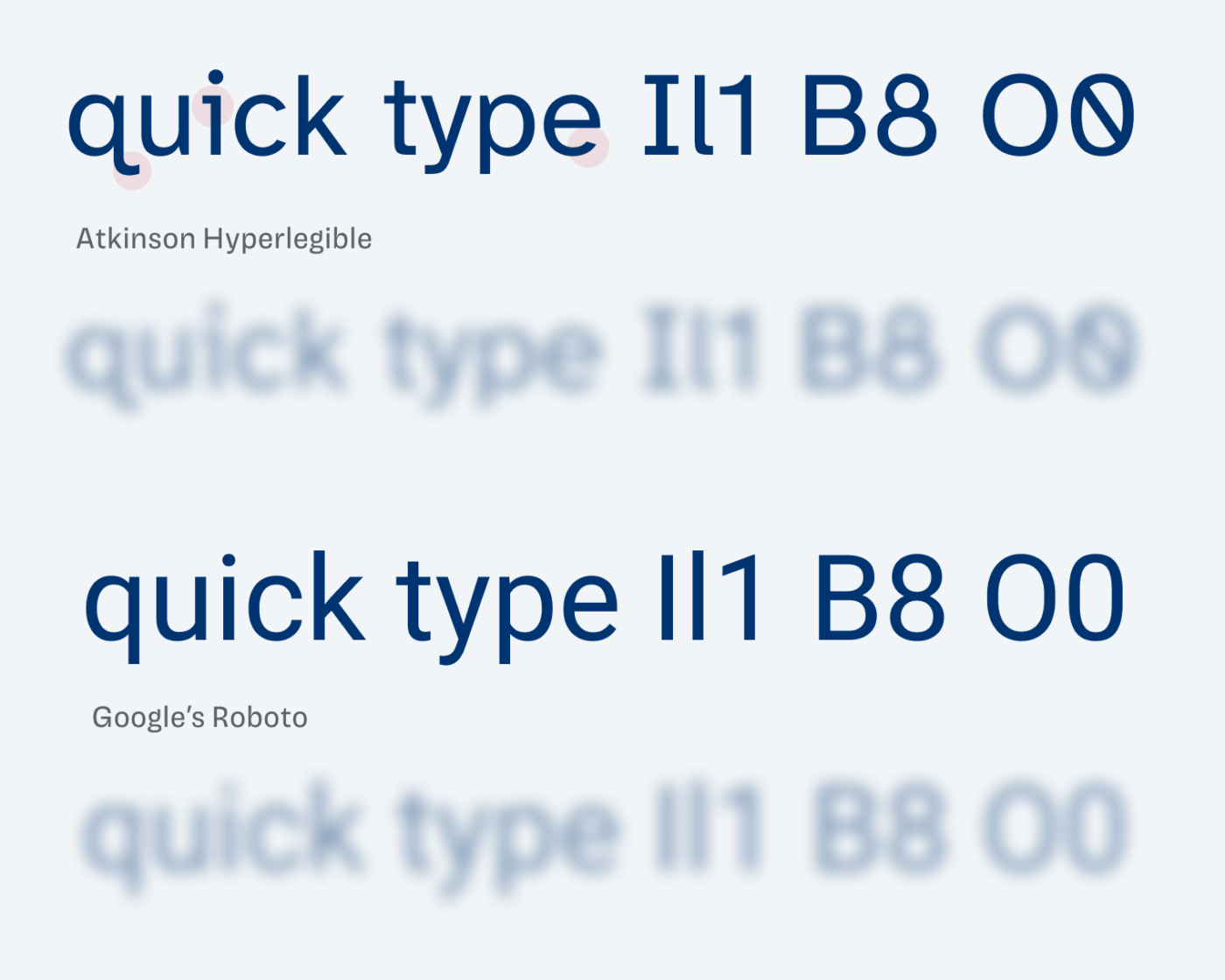 Specific design features help to tell characters apart that easily can be mixed up. Crucial for low vision readers, but at the same time it can give your design a more unique look. Everyone wins 🤗, yay! I'm particularly in love with the numerals, the tail at the lower case q, and the elegant serif at the small i. It all makes the typeface an ideal choice for copy and UI design.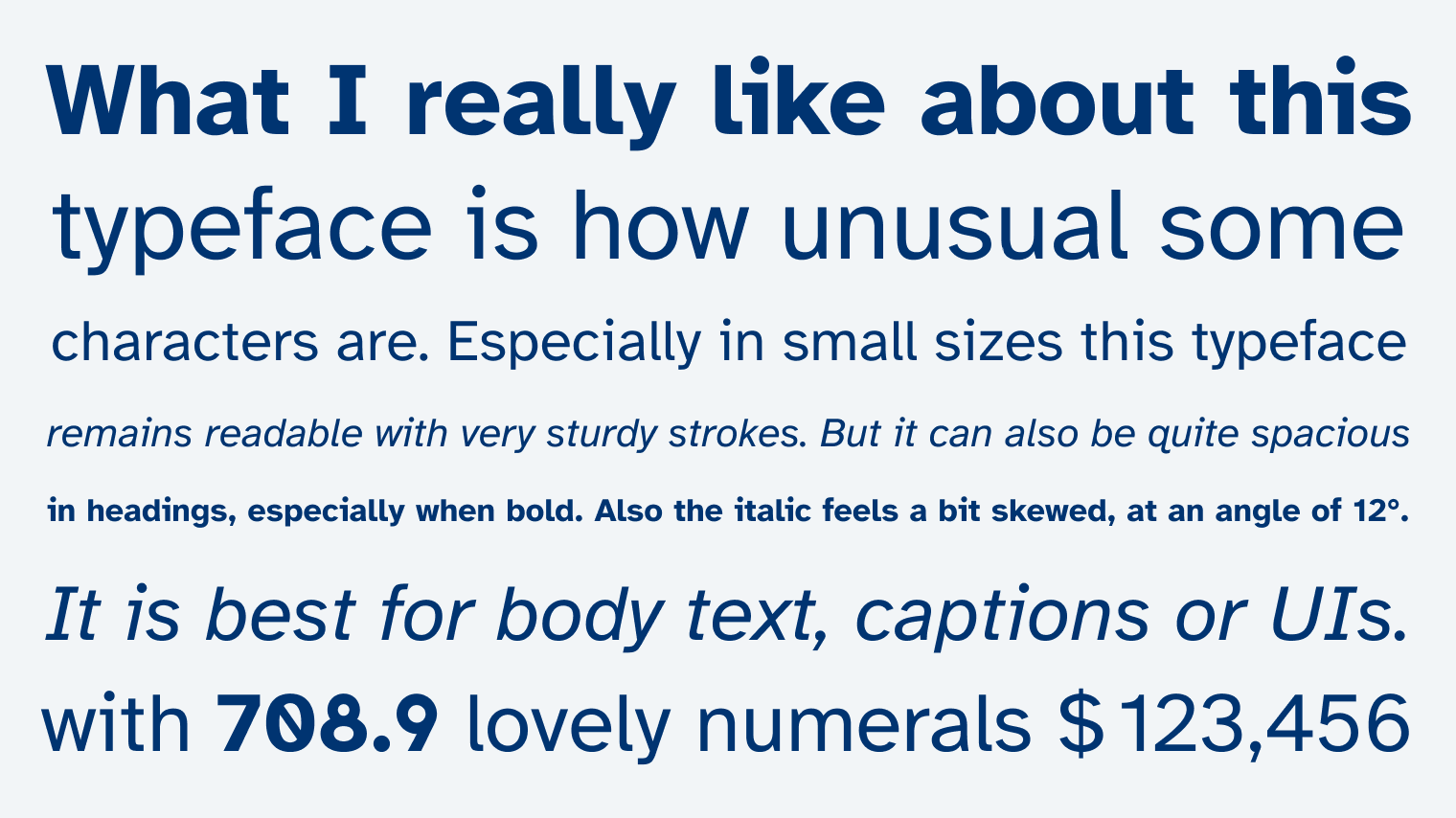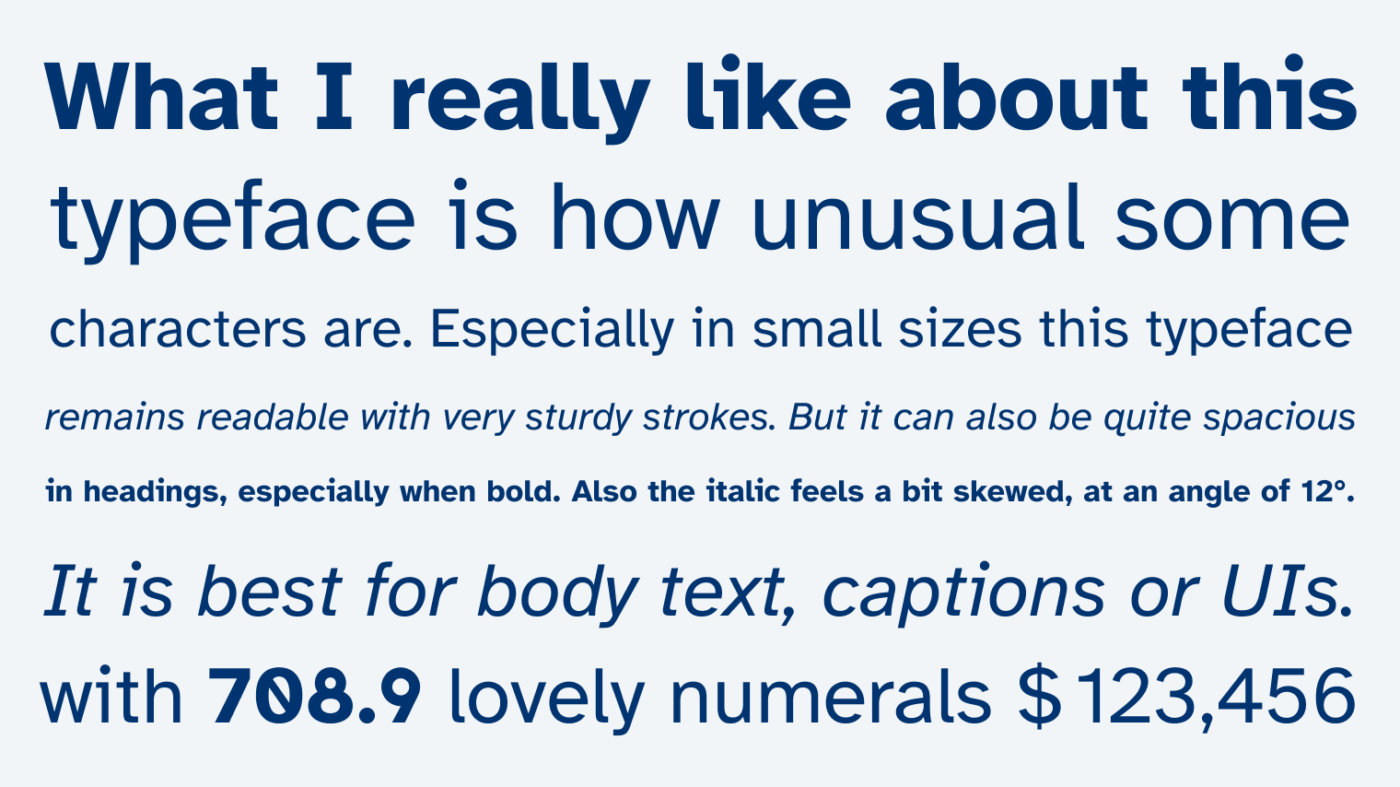 But not everything is perfect to me about Atkinson Hyperlegibe – oh no! When set bigger, it works in sizes up to 28 to 34 px. But much larger the typeface soon becomes too space consuming or even looks dull, especially in bold. Also, the italics are more angled than usual. I can see the benefit of making them stand out more, which is helpful for visually impaired readers, but they also feel quite skewed 🫤.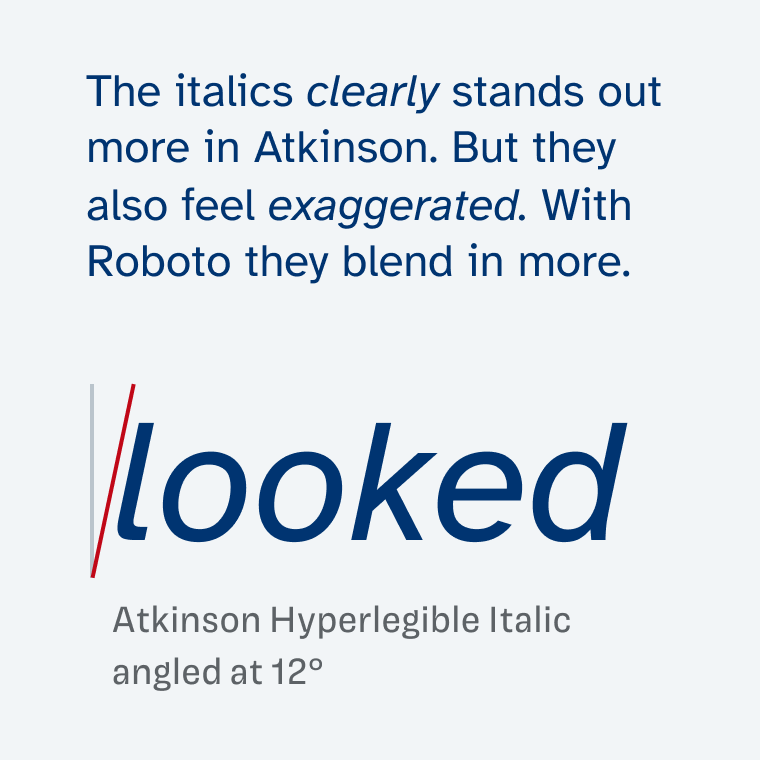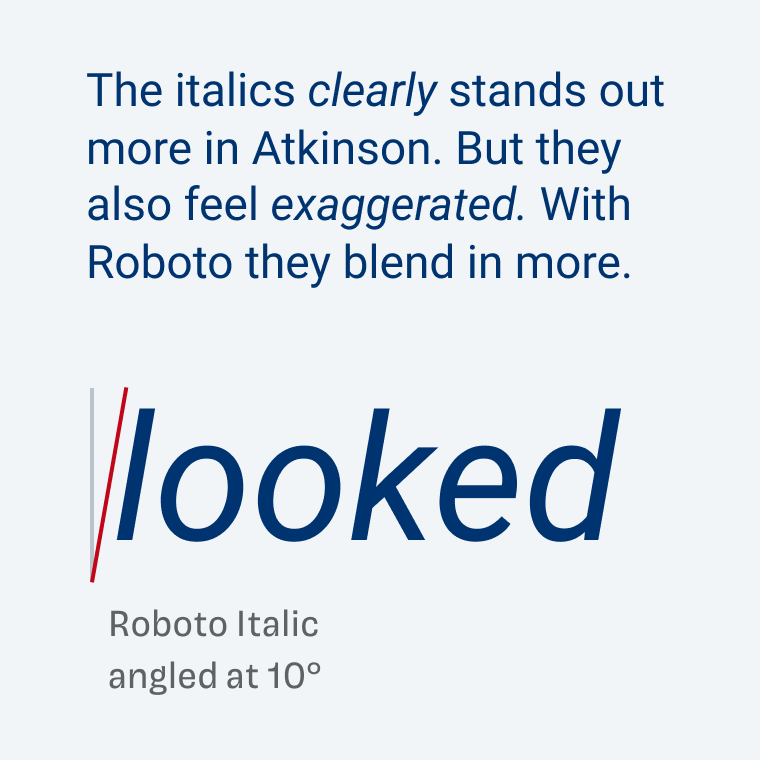 So when you're choosing Atkinson Hyperlegible, I recommend pairing it with another typeface for headings or other display text. If you need some ideas, here you can find three free font pairings.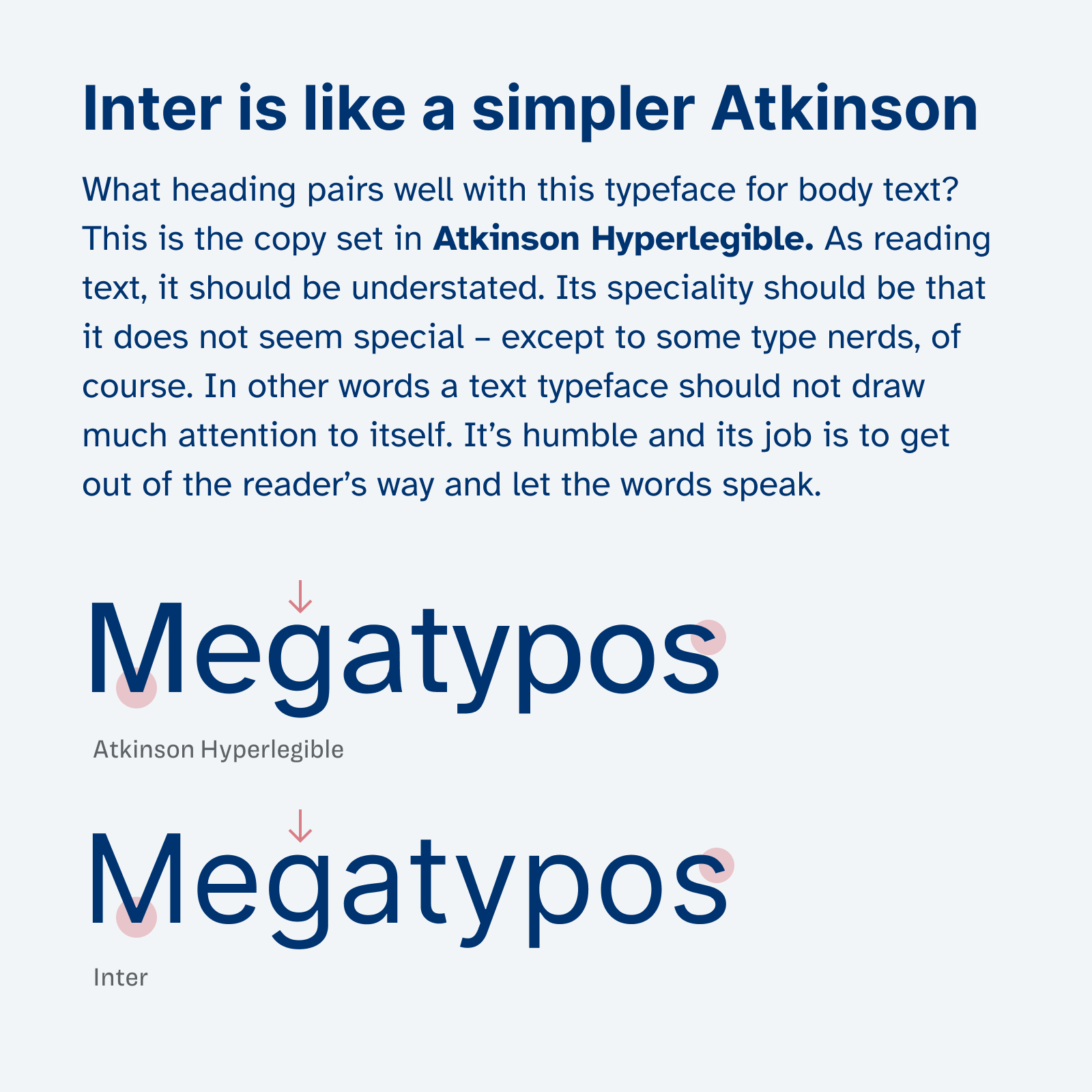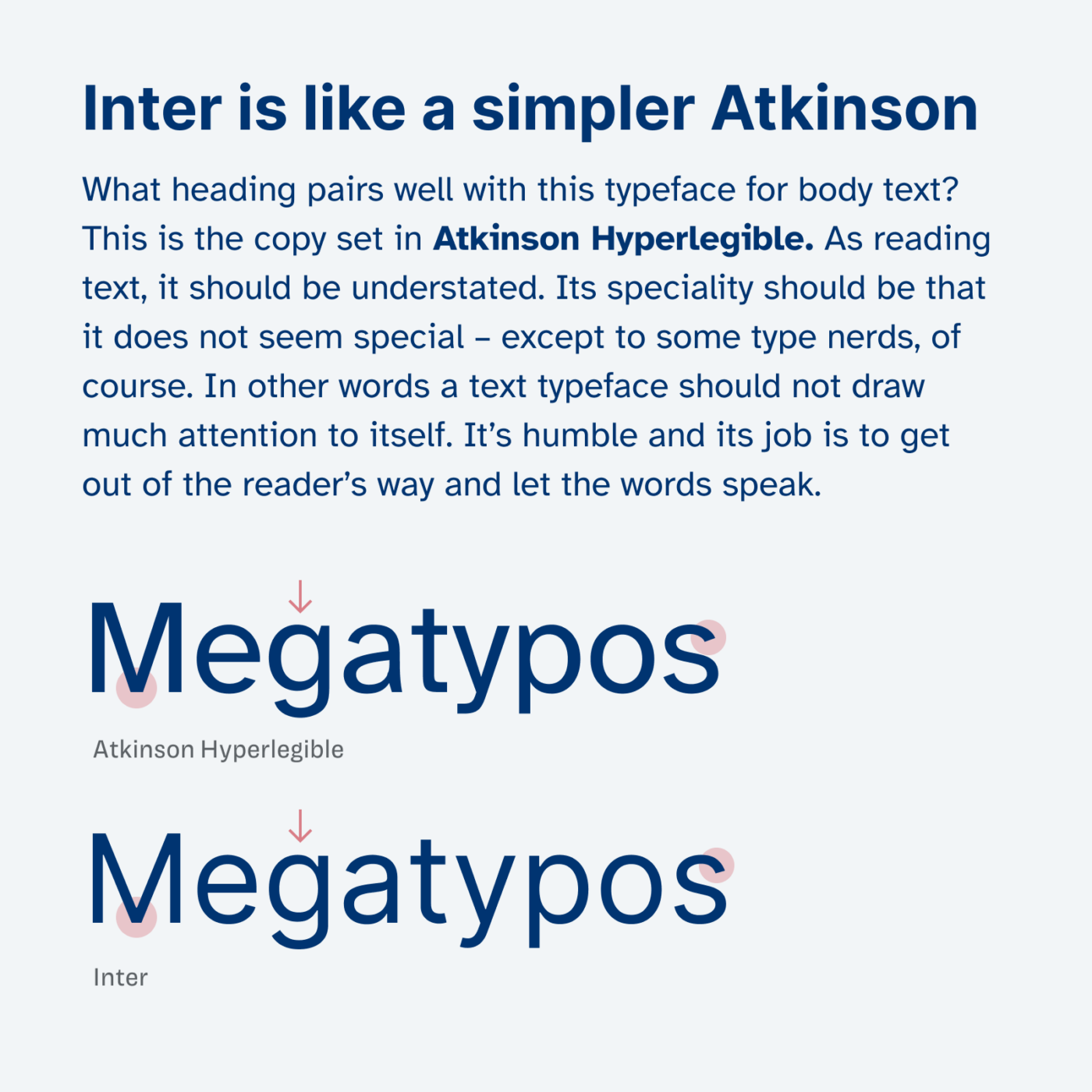 ---
What do you think of this week's typeface? Let me know in the comments, and share it with me when you used it in a project!