My thoughts on General Sans
You know that there are tons of geometric soulless sans-serifs out there – looking at you, Roboto. But I feel that General Sans by the Norwegian type designer Frode Helland is different. Comparing it to beautiful, and overused Montserrat, which is geometric too, you see what I mean. General Sans is rather compact, more rational, and stricter. It saves on space without looking too condensed. Also notice, that ascenders rise up to the exact height of the tops of the capital letters, which makes an orderly impression and is also beneficial for compact line-heights. I see all this this as an advantage for mobile and app design, where space comes at a premium (with one caveat, see below).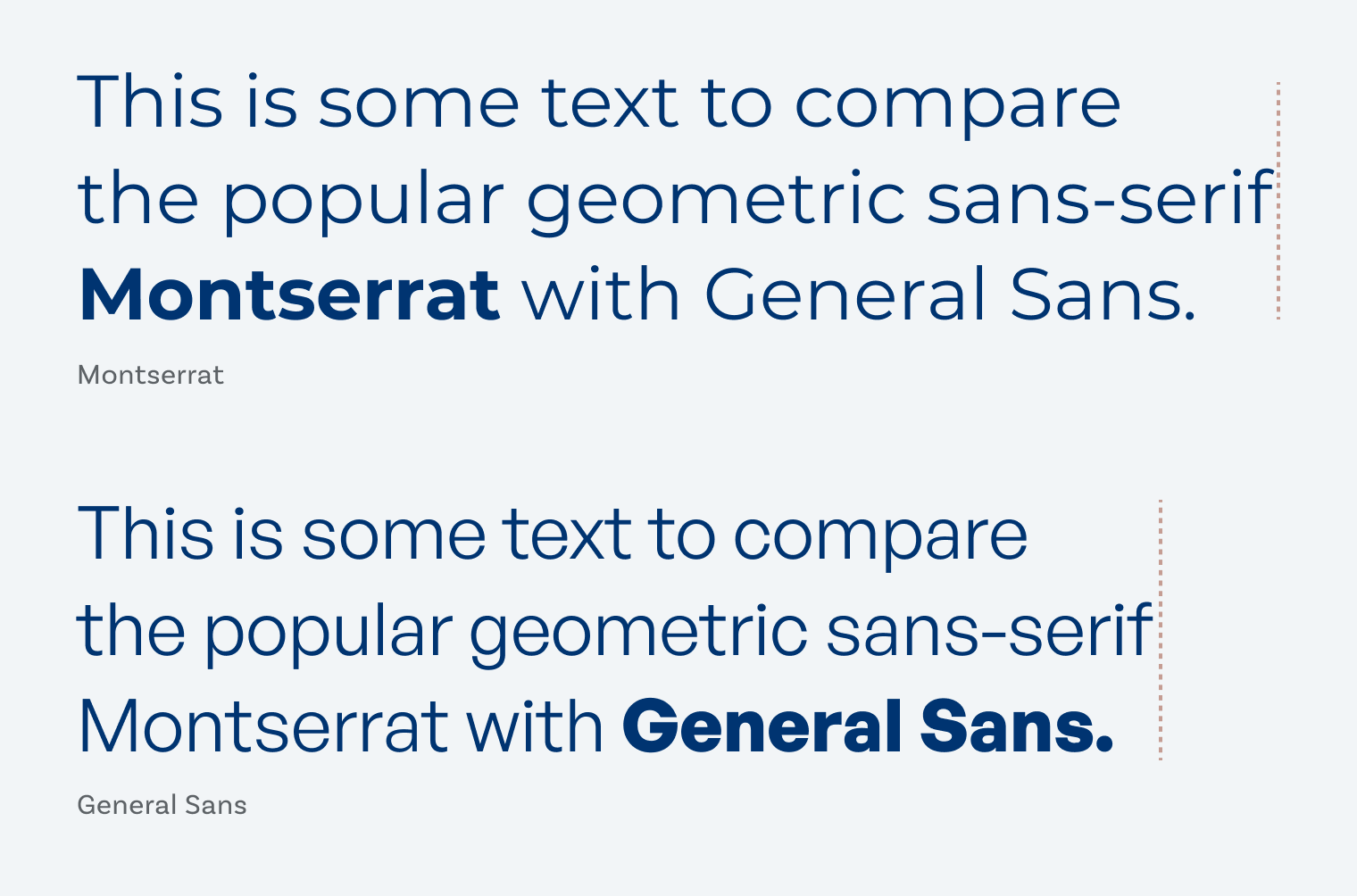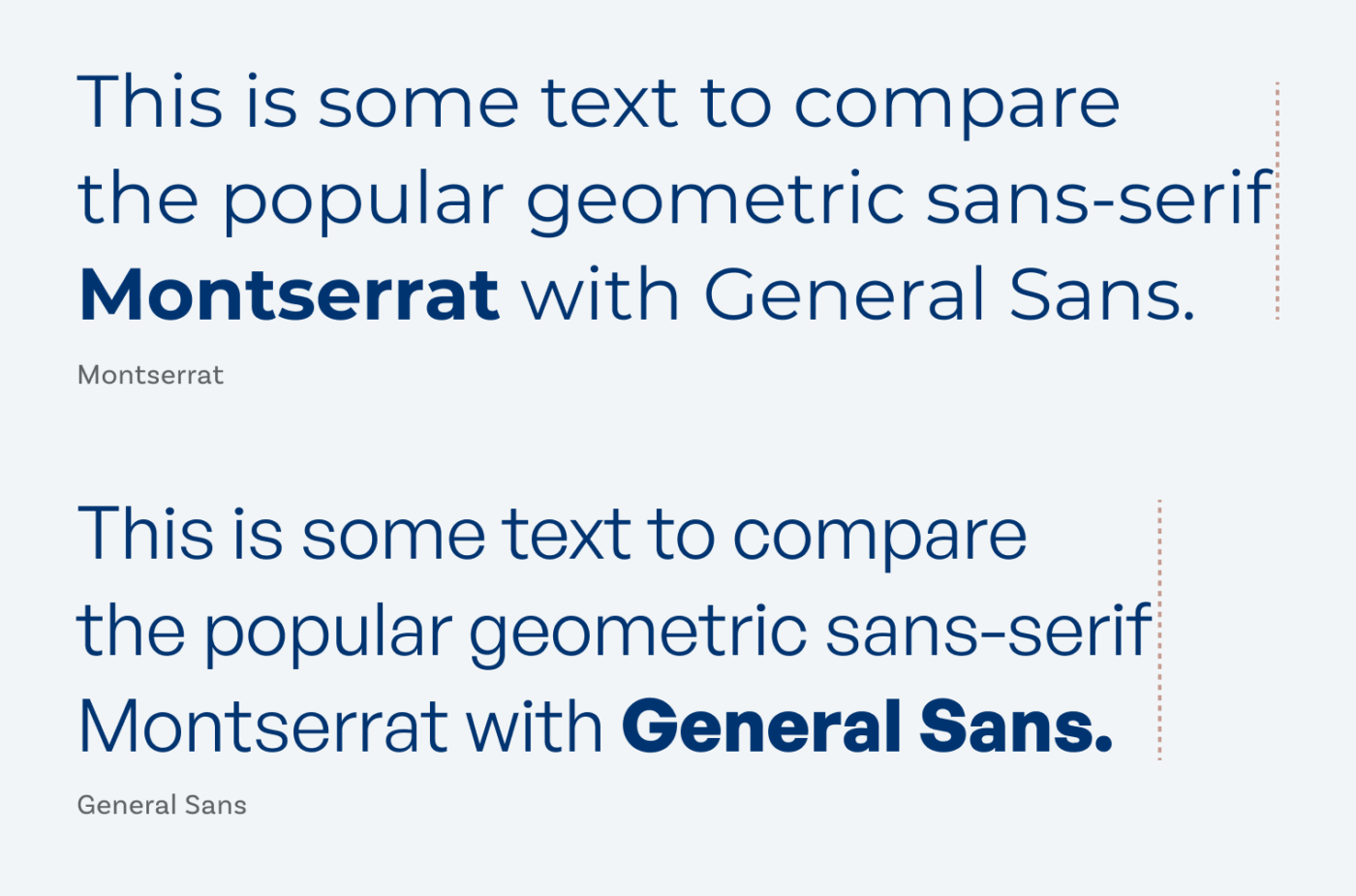 General Sans is a good choice for display, and long reading text, if you have a project that benefits from its vibe. What I like about that typeface is, that besides looking so orderly, it still comes with its quirks. Like the top bow of the lower case a that bends a long way down and almost meet the bowl. Or that the G is almost closed and has no spur. Which brings me to these extremely closed apertures – the caveat. They can be problematic in text set in smaller sizes (like 12 px and below), for example in a user interface. Letter shapes become unclear and are easier to mix up. So bear that in mind, when you choose it.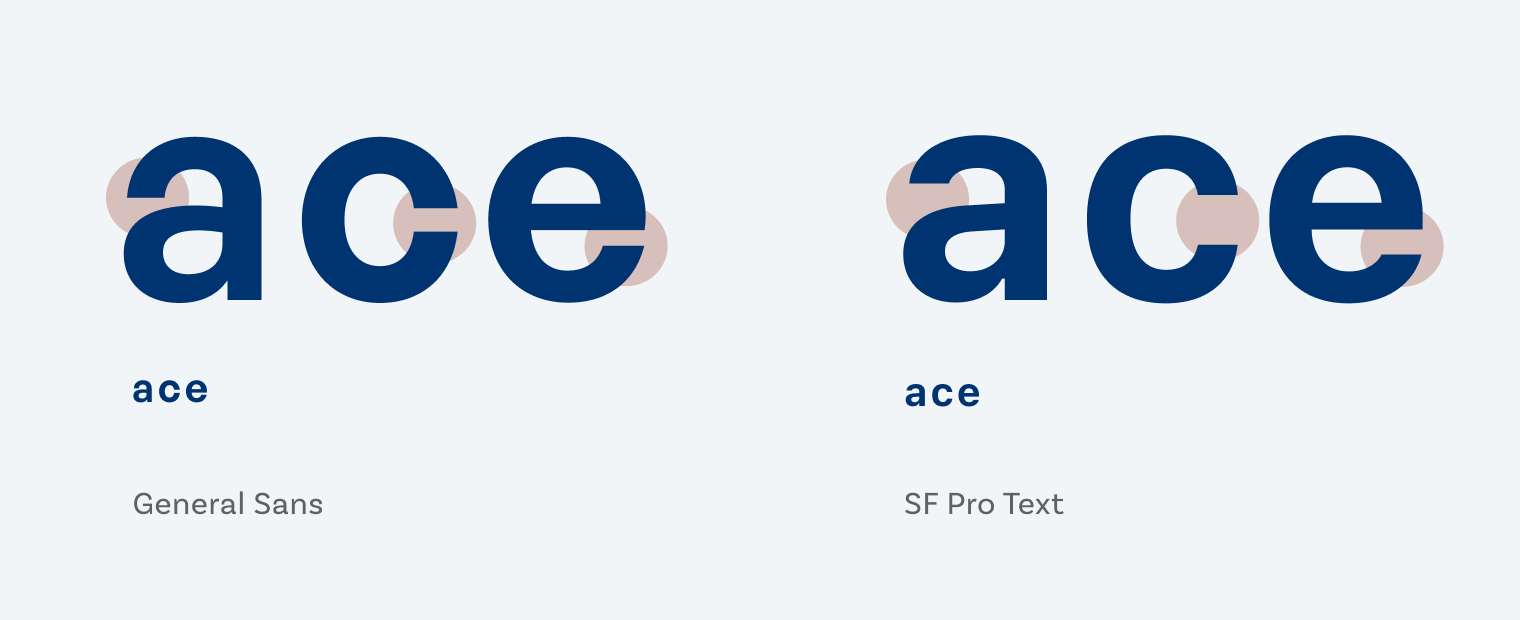 Recommended Font Pairing
Because General Sans is hard to use for functional text, I recommend using another geometric font like Atkinson Hyperlegible for it.
General Sans
(free)
for Headings, Copy
Atkinson Hyperlegible
(free)
for some Headings, Copy, UI Text
Chaumont Script
(free)
for Headings
Learn more about pairing typefaces using the Font Matrix.
---
What do you think? Is General Sans something for an upcoming project? Tell me in the comments below!