My thoughts on Charter
I want to start a new year of Font Friday recommendations by honoring a typeface that is not the new hot shit. It actually is pretty old for digital typefaces, but one of my absolute favorites. The slab serif Charter was designed in 1987 by Matthew Cater for the Bitstream foundry. If you don't know Sir Matthew Carter, you definitely should get familiar with him! This man is a legend, and also the one behind super popular Verdana, Georgia, Tahoma, and many more.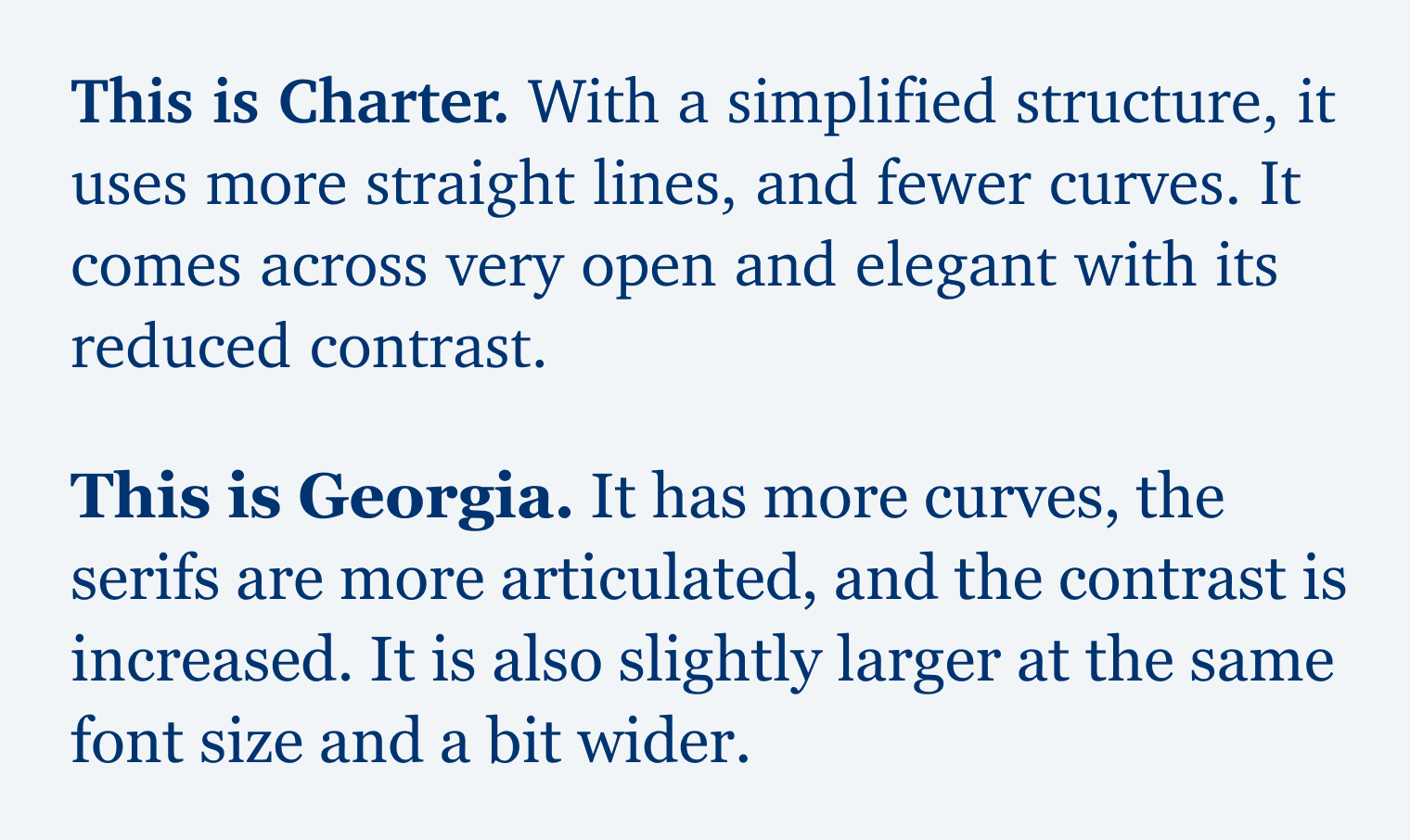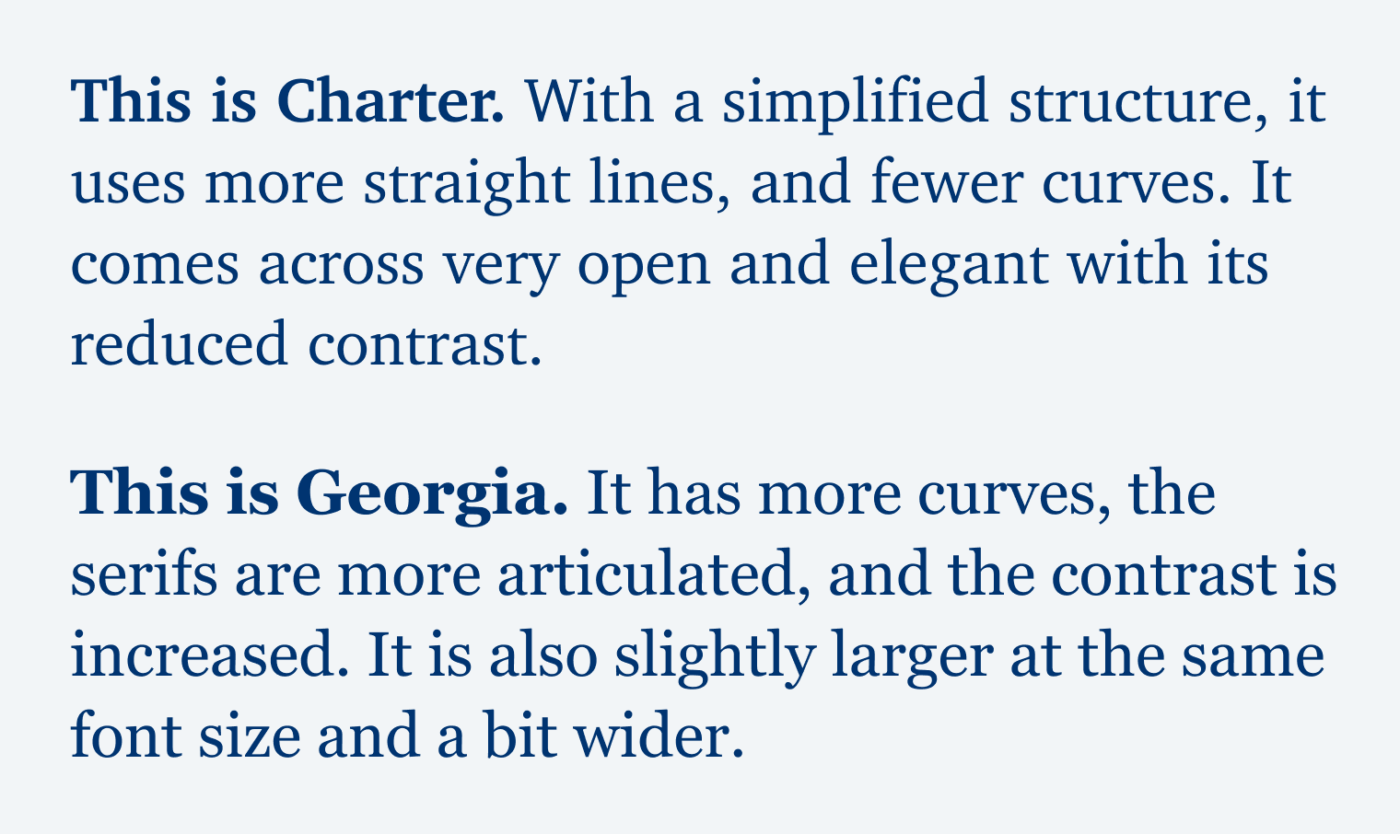 Charter was optimized for printing on the low-resolution 300 dpi laser printers of the 1980s. This makes it ideal for nowadays screens, standard office desktop monitors with lower pixel density included. It is well suited for long reading text and headlines. For small functional text, it's too thin.
After designing Charter, Matthew Carter moved on to make Georgia, which is similar, but creates a very different vibe. When you take a close look, Georgia appears wider and larger, because it was optimized for smaller sizes and low resolution screens back in 1993.
Given its incredible quality, I think Charter is among the best free fonts out there and still not overused. On macOS and iOS, the fonts are already installed. If you need web font files, get them here from Matthew Butterick's brilliant website. Henk pointed out, that the character set is rather limited in this free version. So if you're in need of more characters (like the € symbol), you should either have a Mac with an extended version of Charter, or purchase the OpenType font family here.
---
What do you think? Is Charter something for an upcoming project, or have you used it in the past? Tell me in the comments below!