My thoughts on Ruda
As a UI designer, I constantly look for a typeface that is compact, rocking at small size, and also comes with a certain energy. And Ruda is that free sans-serif typeface. It makes a clean first impression, but when looking closer, you see that it has a lot of energy in its details. Besides the snappy open loop of that cheeky g, I adore the subtle stroke contrast. Combined with its compact squarish design, it is creating Ruda's certain dynamic.

Ruda was made for product labels, so it performs best at small sizes. Everything is tailored towards that, the spacing and also the x-height, which is the height of the lower case characters. When comparing it to Dosis – a quite inappropriate typeface for anything but headings – you see how well Ruda performs.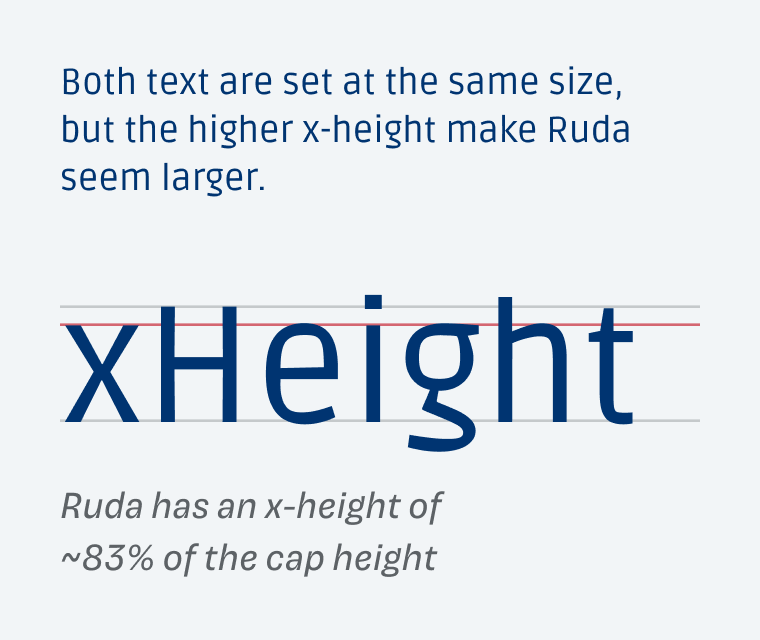 But what also becomes obvious here is, that Ruda kinda falls apart when used for larger text due to its spacing. This is why I recommend decreasing the spacing. Start with −1% to −2% between 30 and 50 px, which translates to letter-spacing: -0.02em. Increase it up to −3% the larger it gets. This will make work for headings.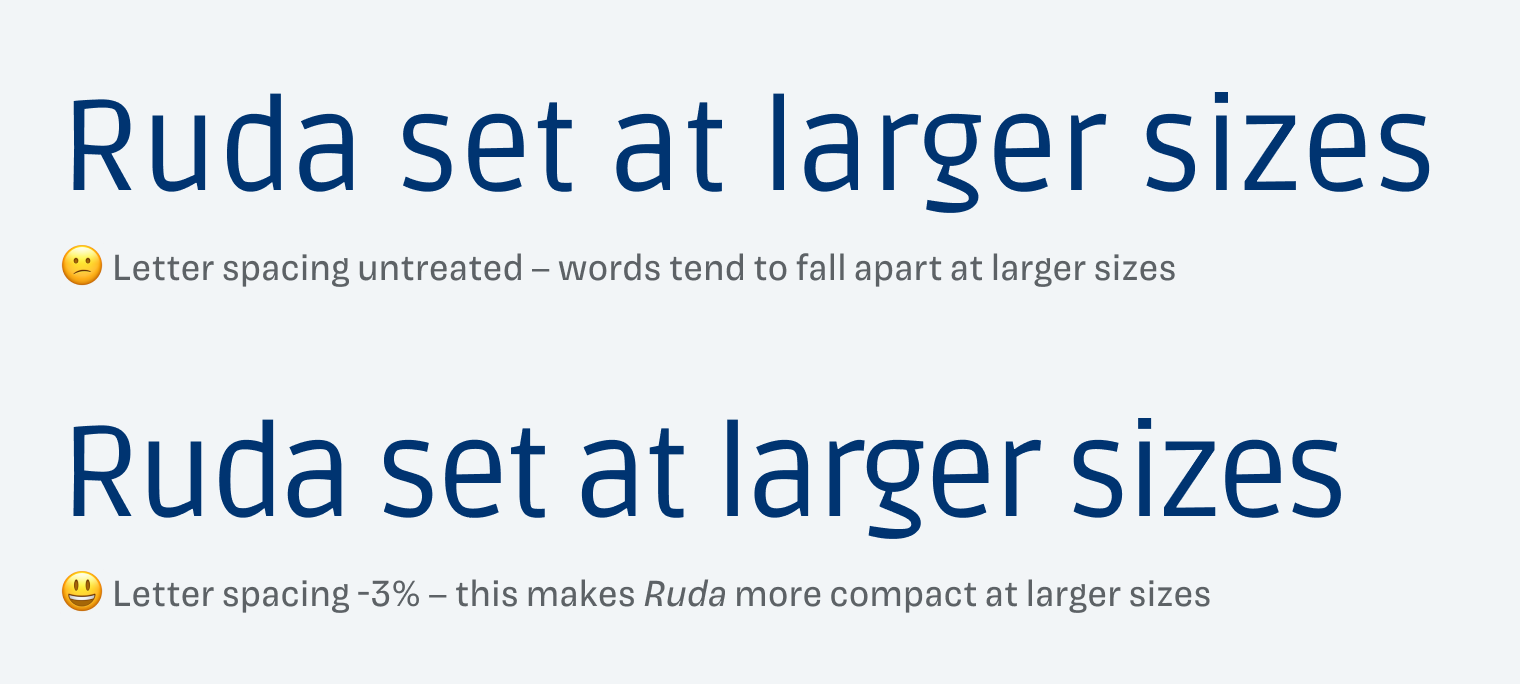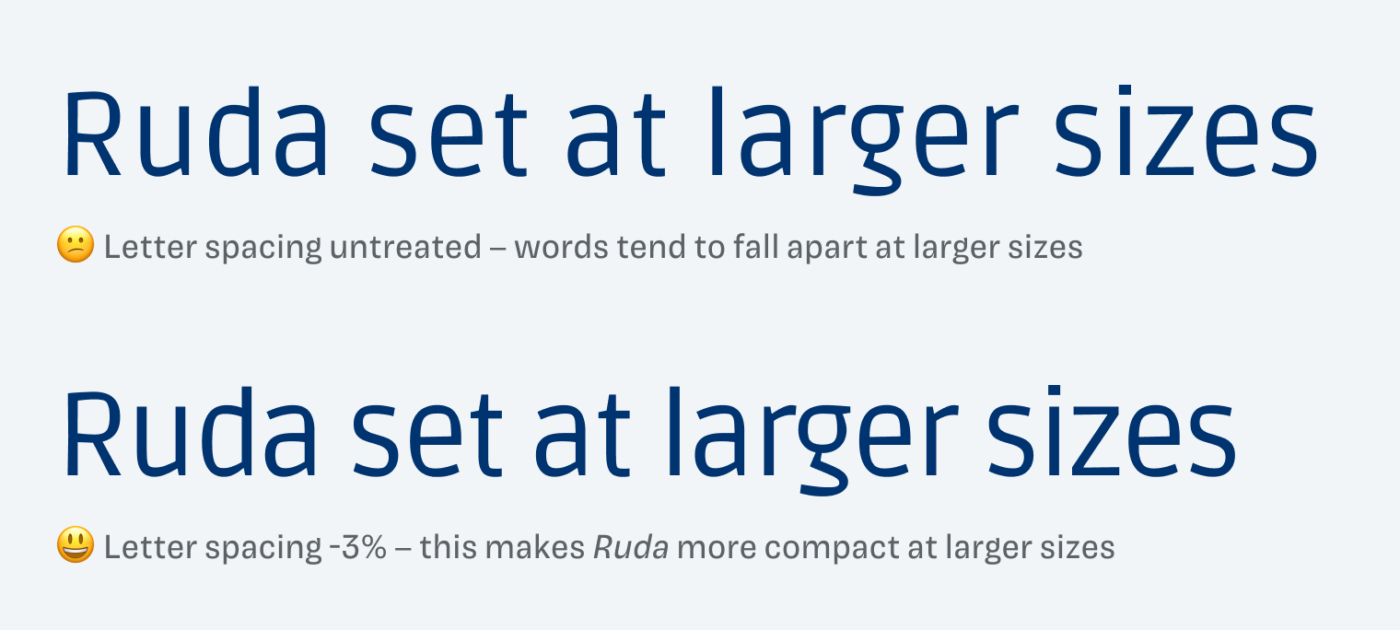 Also, there is another thing you should pay attention to when using Ruda, which I'll explain exclusively on Patreon in the monthly Font Friday Video digest. Overall, Ruda is the typeface your captions, body text, and user interface designs have waited for to be rocked by!

Recommended Font Pairing
Ruda is a dynamic, linear sans-serif typeface. But the narrow proportions and slight contrast almost reminds me of a simple blackletter typeface, which is why Grenze would be a wonderful companion for headings. Alternatively it would also pair well with something less themed and more classy like Larken.
Ruda
(free)
for some Headings, Copy, UI Text
Grenze
(free)
for Headings, some Copy
Larken
for Headings, some Copy
Learn more about pairing typefaces using the Font Matrix.
---
What do you think of Ruda, is it something for your next project? Tell me in the comments below!