My thoughts on Grenze
Grenze is a free font designed by Renata Polastri and the Omnibus-Type Team, and available on GoogleFonts. It is a hybrid development between Roman and Blackletter styles, in search of combining the impact and attraction of texture with the readability of classical forms. And this really works out. I applied it to the body text of my smartphone example above. You might say, well this is too striking for a body text. Yes, some letter shapes draw a lot of attention to themselves, especially the g, but see how readable it is! When you compare it to a real Blackletter typeface you see the difference.

So for display text Grenze definitely works. But I'd challenge you if you have a website of an app – say about craft beer or a medieval festival – Grenze might be a distinct, readable typeface you are looking for. Maybe even for some body text, if the sit is not too text heavy. For functional text it won't work, it's too delicate, narrow, and tall.


I'm closing with a particularly nice feature – Grenze has a companion called Grenze Gotisch. There the letter shapes are more medieval looking, especially the uppercase letters. And isn't it nice to have options? Fun fact, I accidentally picked Grenze Gotisch at the very beginning of this video.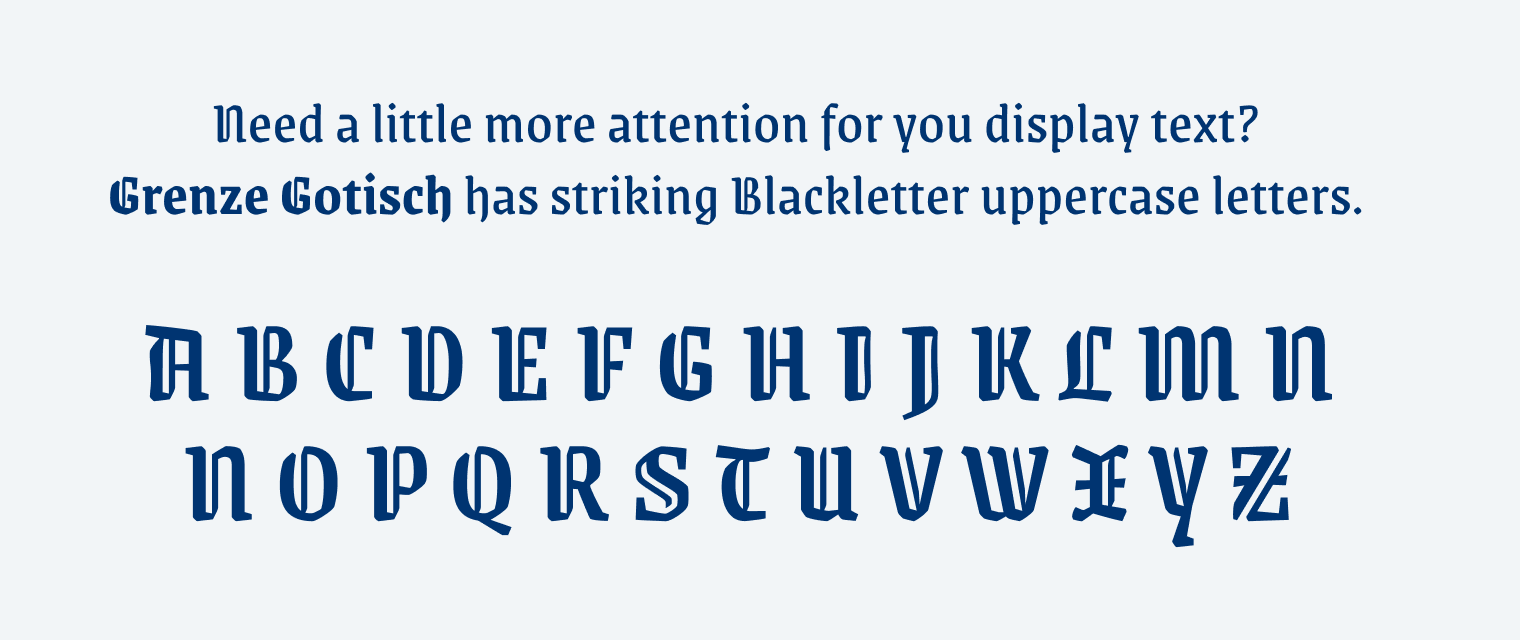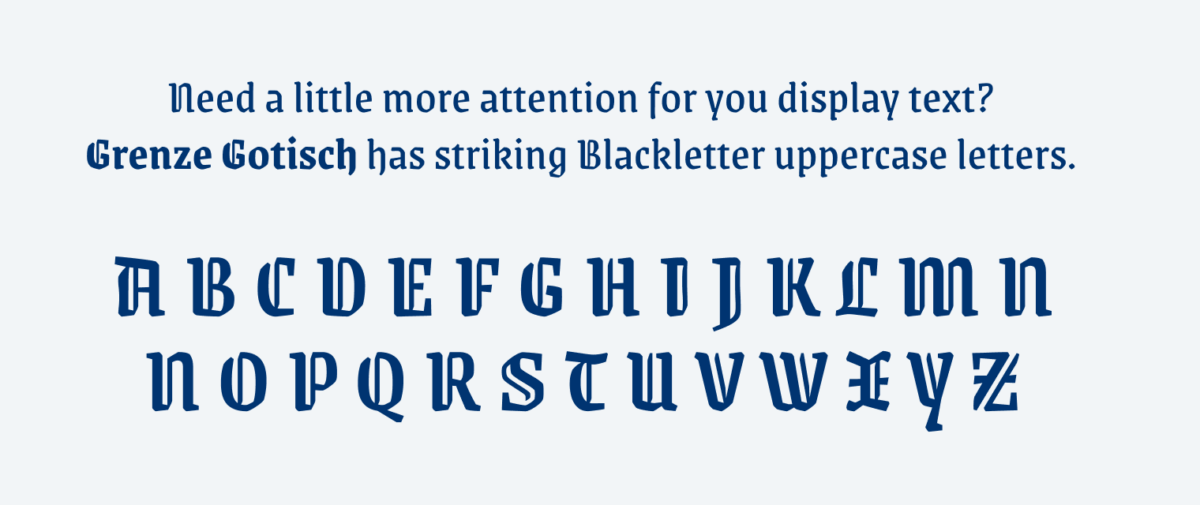 Recommended Font Pairing
You are looking for a good typeface for long reading text or functional text in combination with Grenze? Choose Ruda!
Grenze
(free)
for Headings, some Copy
Ruda
(free)
for some Headings, Copy, UI Text
Learn more about pairing typefaces using the Font Matrix.
So what do you think? Is it too much for body text? Perfect for your next hipster craft beer label? Tell me in the comments below!