My thoughts on Asul
The free semi-serif typeface Asul by Mariela Monsalve mixes a classy first impression with a noble touch, and a certain simplicity. The lean, narrow capitals contribute to the overall elegant look. It is best in larger sizes, 24 px and upwards. This lets the subtle details of Asul shine, while coming across confident and clear.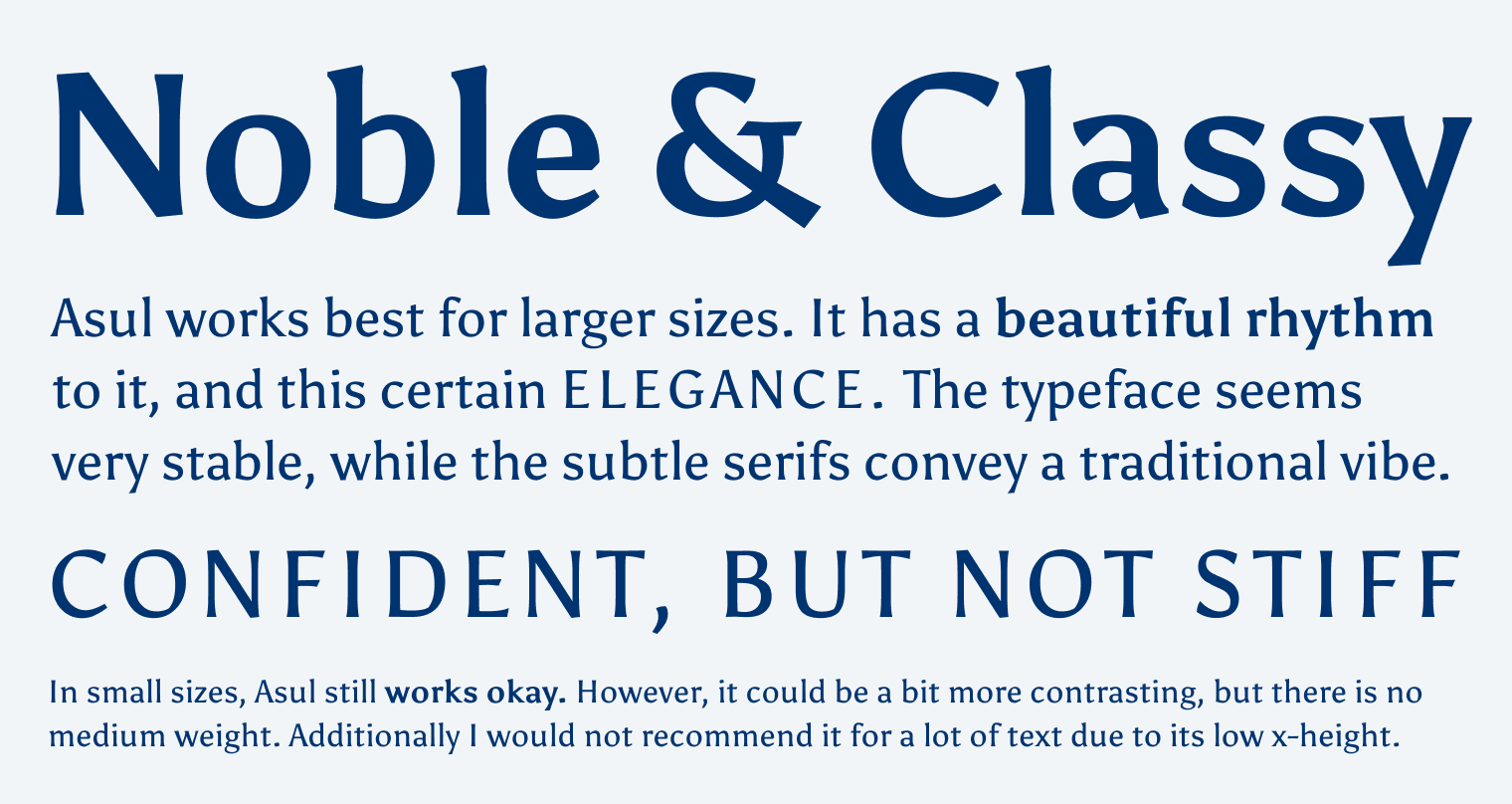 You can see how it originated from calligraphy, as the broad nib pen is still present in the dynamic axis (look at the o) or the slightly angled beginnings of the i and r. The serifs are only slightly flared, almost disappearing, so the traditional vibe mostly shows due to the subtle stroke contrast.
But not everything is perfect with Asul. There are only two weights, and the kerning is a bit off at times. You could even see that in the name of the typeface at the beginning of the article, where the "A" and "s" appear too close together. I'll go into more details in the upcoming Font Friday video digest für supportes on Patreon.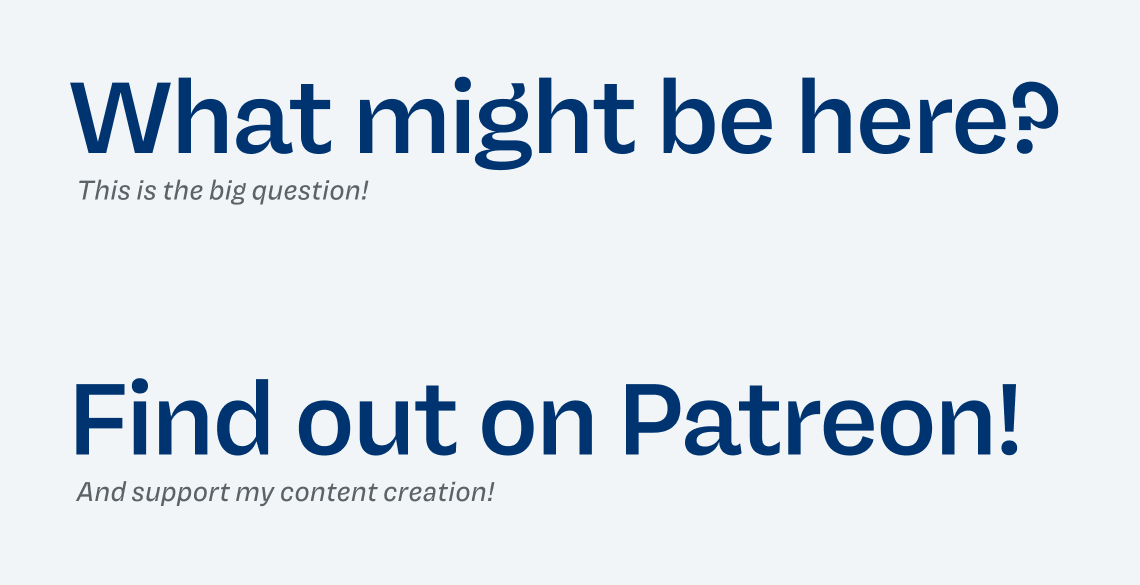 I can imagine Asul for big text on an arty, confident landing page, a little intro text in a noble blog or in poster design.
Recommended Font Pairing
Asul is a dynamic, contrasting semi-serif typeface. If you look for a nice combination for small text or UI text, pick Ruda, which is also dynamic and by Mariela Monsalve as well.
Asul
(free)
for Headings, some Copy
Ruda
(free)
for some Headings, Copy, UI Text
Learn more about pairing typefaces using the Font Matrix.
---
Will you give Asul a chance in an upcoming project? Or have you already used it? Tell me in the comments!