My thoughts on Chaumont Script
I rarely feature script or handwritten style fonts. You can only use them for display text, and for mobile design it's tricky to show them in an appropriate size. But most of all, many of the free fonts in this category are poorly executed. Chaumont Script is a surprising exception. It is inspired by the work of Chantal Jacquet, a sign painter from the town of Chaumont, France in the 1980s. In cooperation with ANRT, Alexandre Bassi designed a simply gorgeous font based on it. Taking a look at Jacquet's stunning sign paintings, Bassi managed to transcribe the rhythm, angle, and liveliness of her writing very well!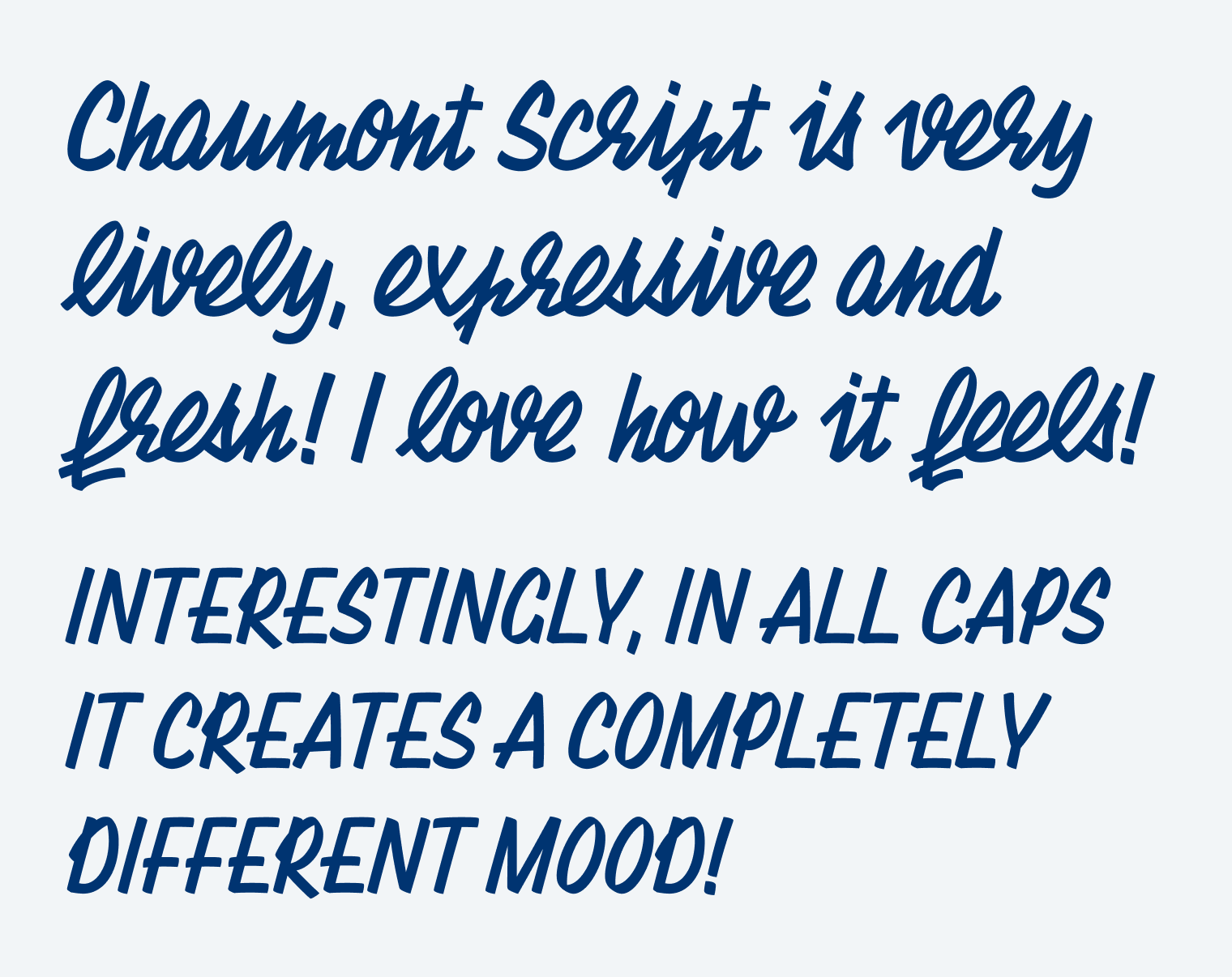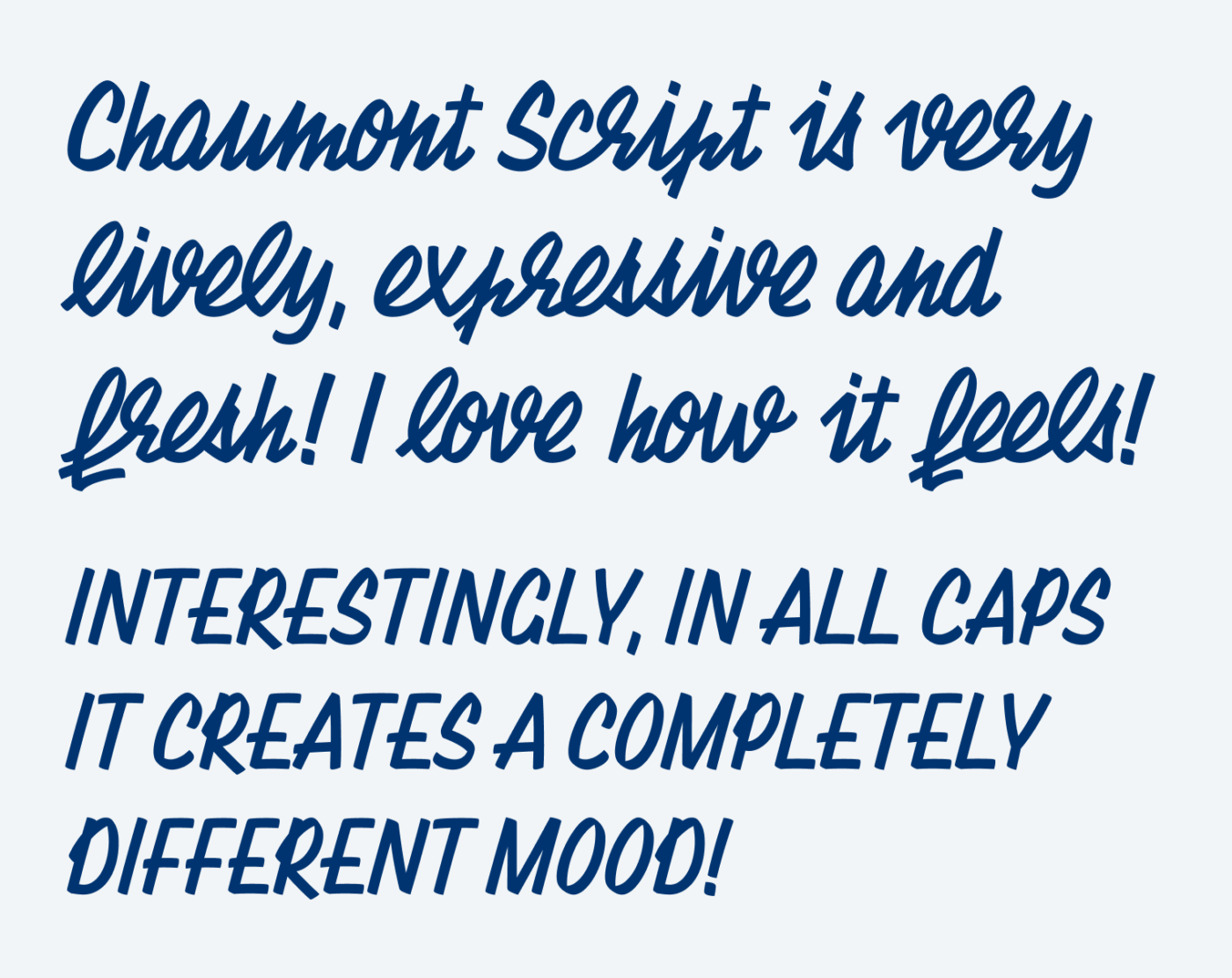 I particularly like the two different moods Chaumont Script can convey. The lower case alphabet is very expressive, spiky, a bit twitchy and harder to read. It only works for very short text set at larger font sizes. It has a great retro vibe that comes with it. The broad loops, the narrow characters and the thick broad stroke all contribute to that. The capital letters on the other hand are more open, much easier to read, a bit friendlier. So this gives you the possibility to mix them in certain points in your design.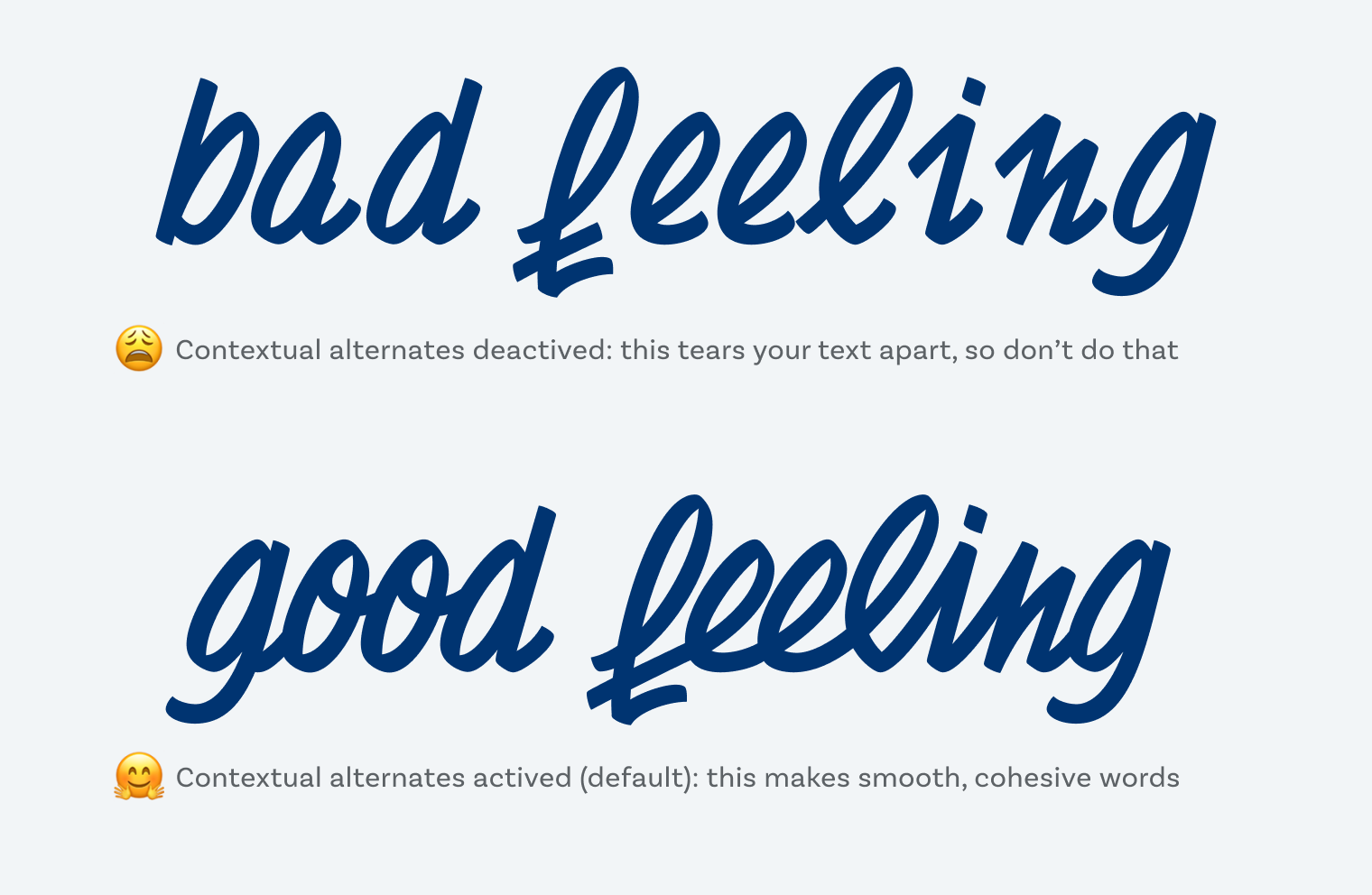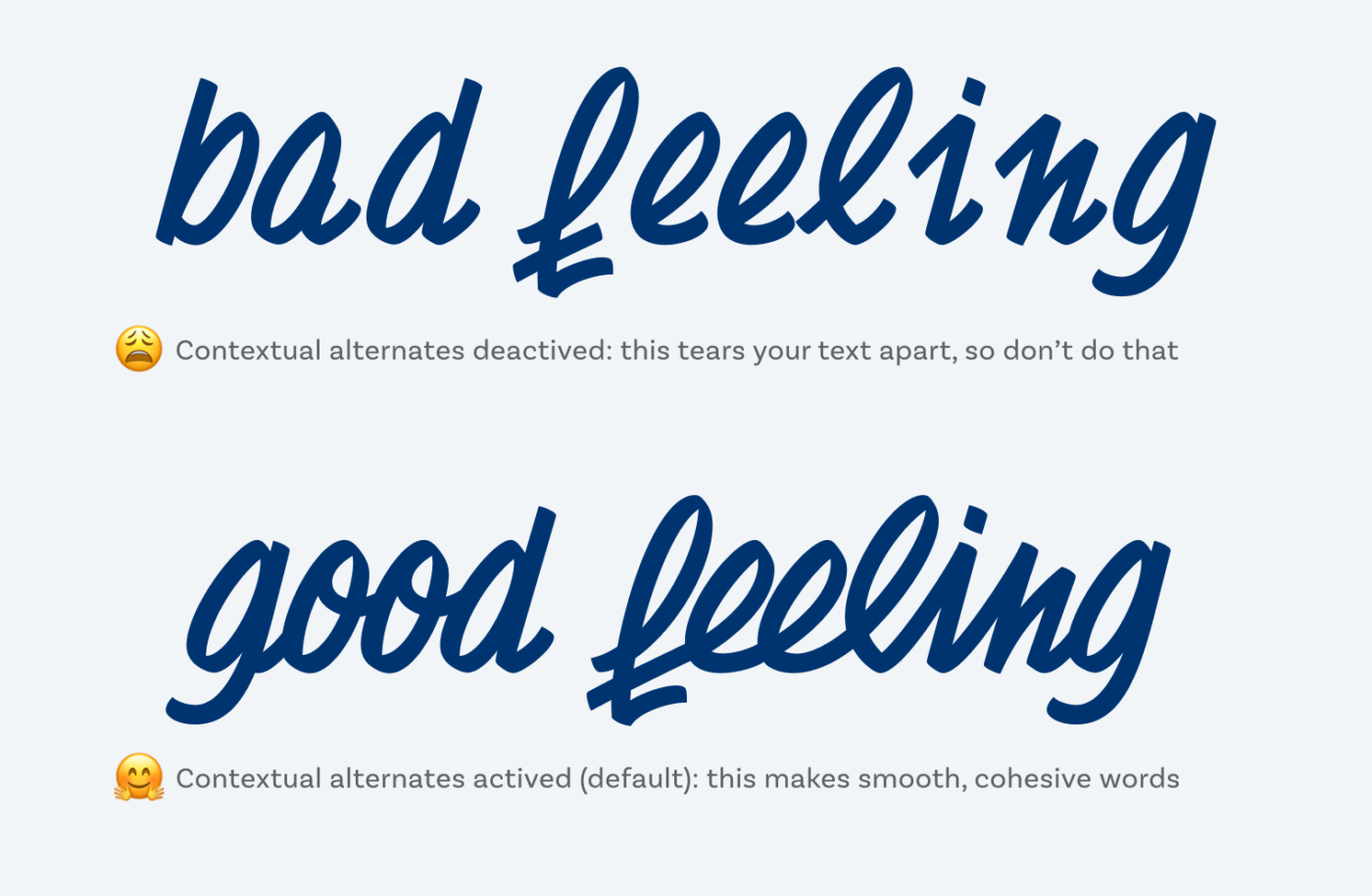 Creating a script typeface is very labor-intensive, because you have to think of the ton of possible connections there are. This is why Chaumont Script comes with over 2500 characters to cover all that. So when using it, don't deactivate the contextual alternates and never, never ever change the tracking, or you'll tear it apart.
Recommended Font Pairing
Since Chaumont Script is so playful and expressive, it will pair with something sober and clean for body text, like Generals Sans. But if you want to keep that quirky vintage vibe, Tarnac would be a great match!
Chaumont Script
(free)
for Headings
Tarnac & Tarnac Sans
for Headings, some Copy
General Sans
(free)
for Headings, Copy
Learn more about pairing typefaces using the Font Matrix.
---
What do you think? Is Chaumont Script something for an upcoming project? Tell me in the comments below!