My thoughts on Antipol
The sans-serif display typeface Antipol by Roland Hörmann is near and dear to my heart. Not just because Roland's office is next to the hip coworking office in Vienna, where I was located for 12 years. (You know, the time before I left to live a boring small-town life with three kids and a house. Gee, I hope my family still does not read my newsletters, even though I forced my wife to be the first subscriber 😅). Antipol it is also special to me, because using it in a project makes me feel that I'm still cool, and young, and urban.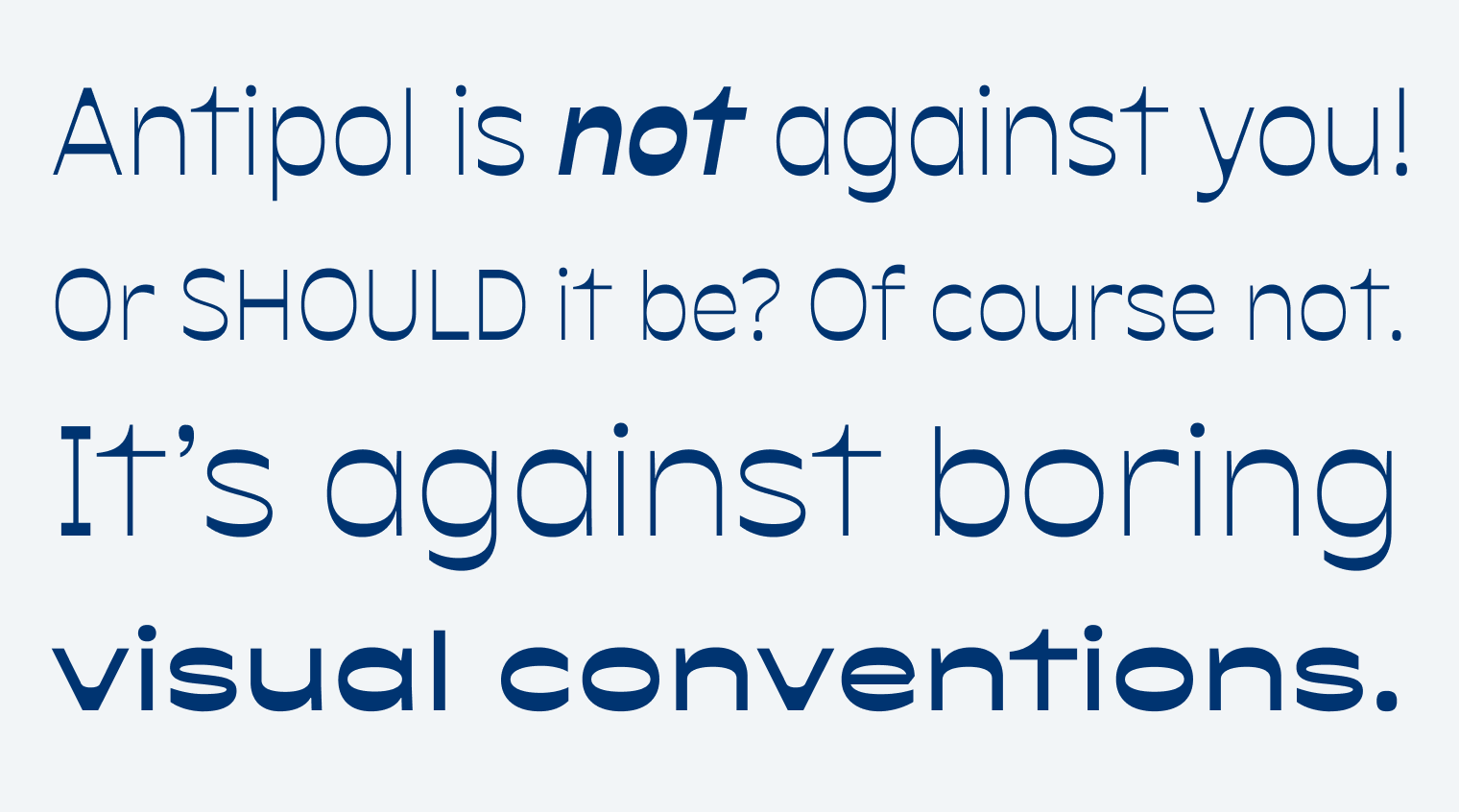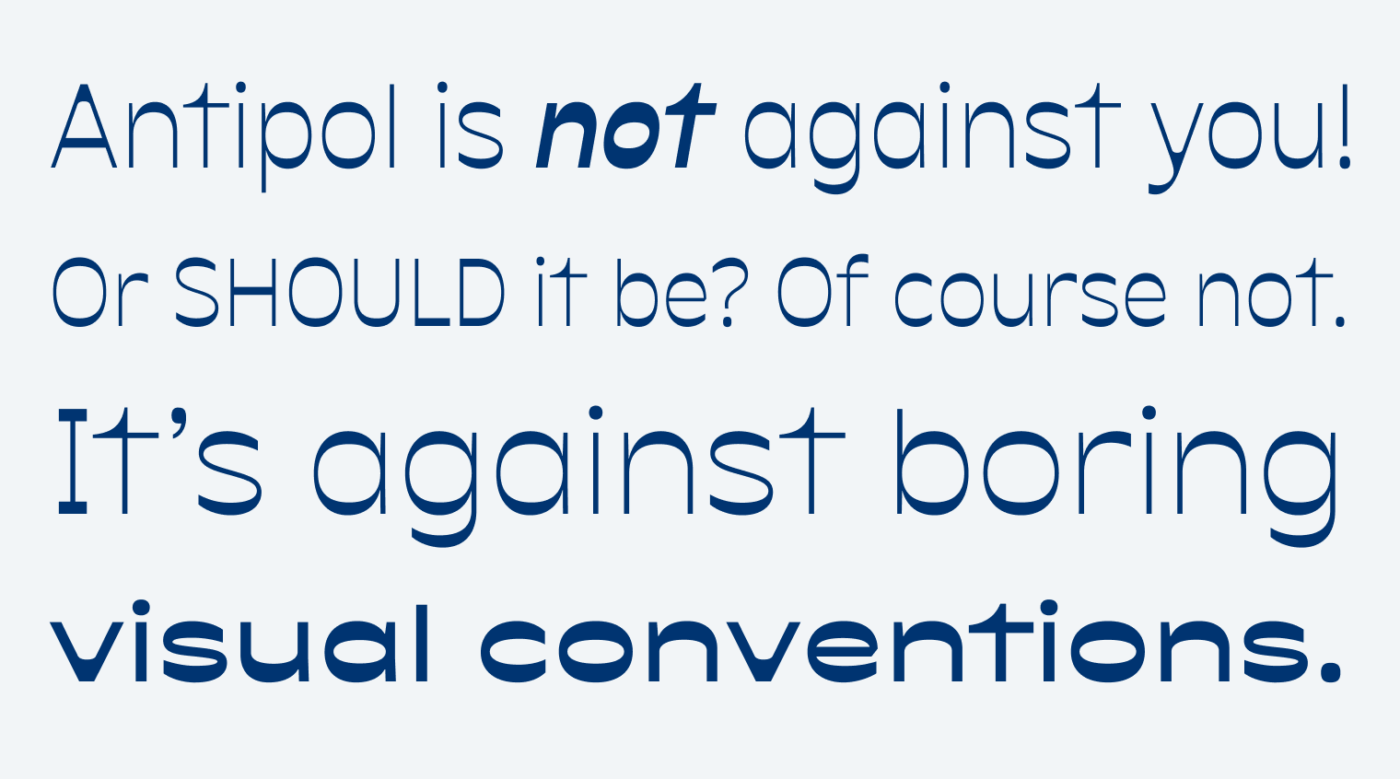 But what's exactly so fontastic about it? It's a so-called horizontal or reversed stress typeface. This means it deliberately flips the aspect ratio of horizontal and vertical stroke widths. And this is what breaks our visual conventions.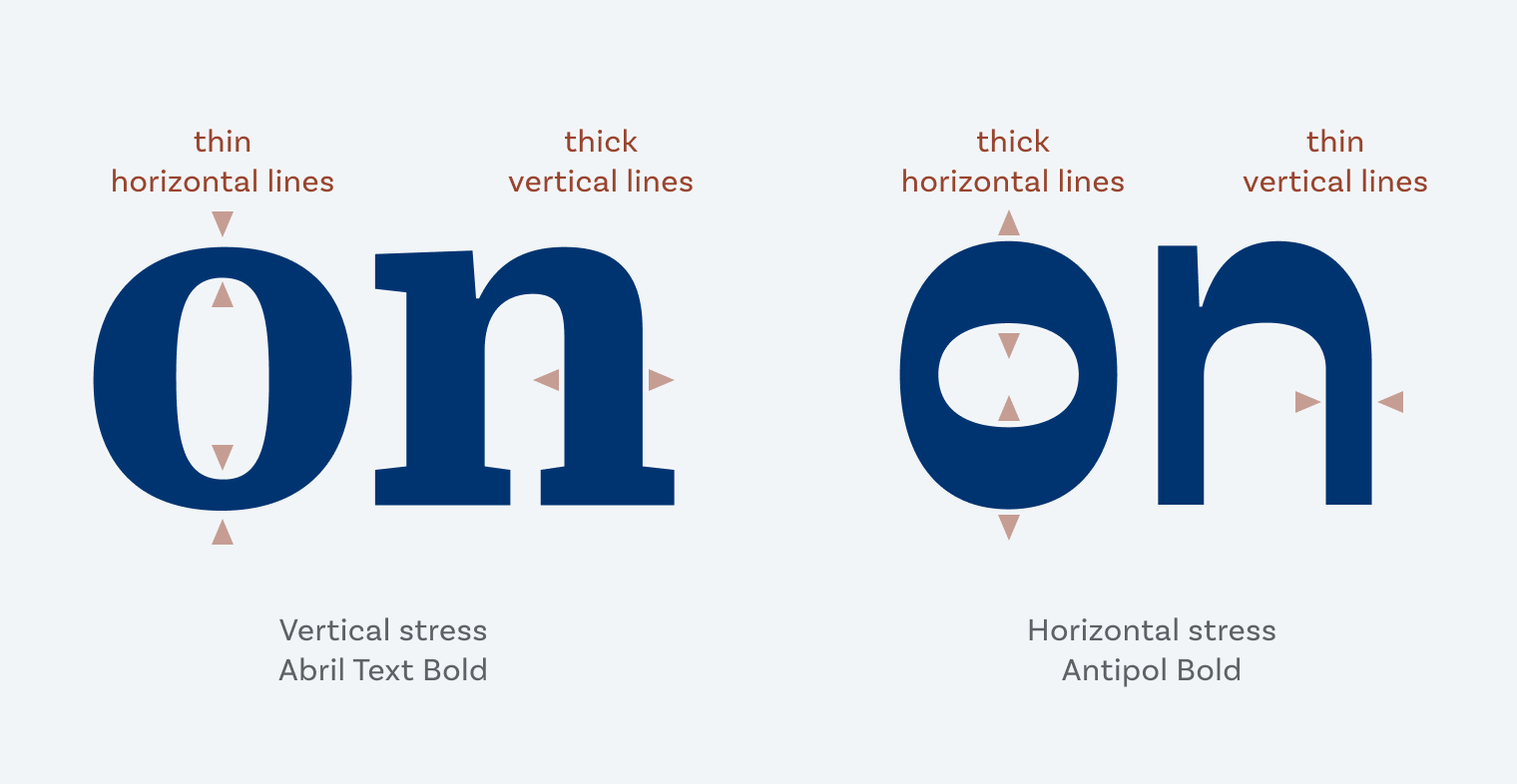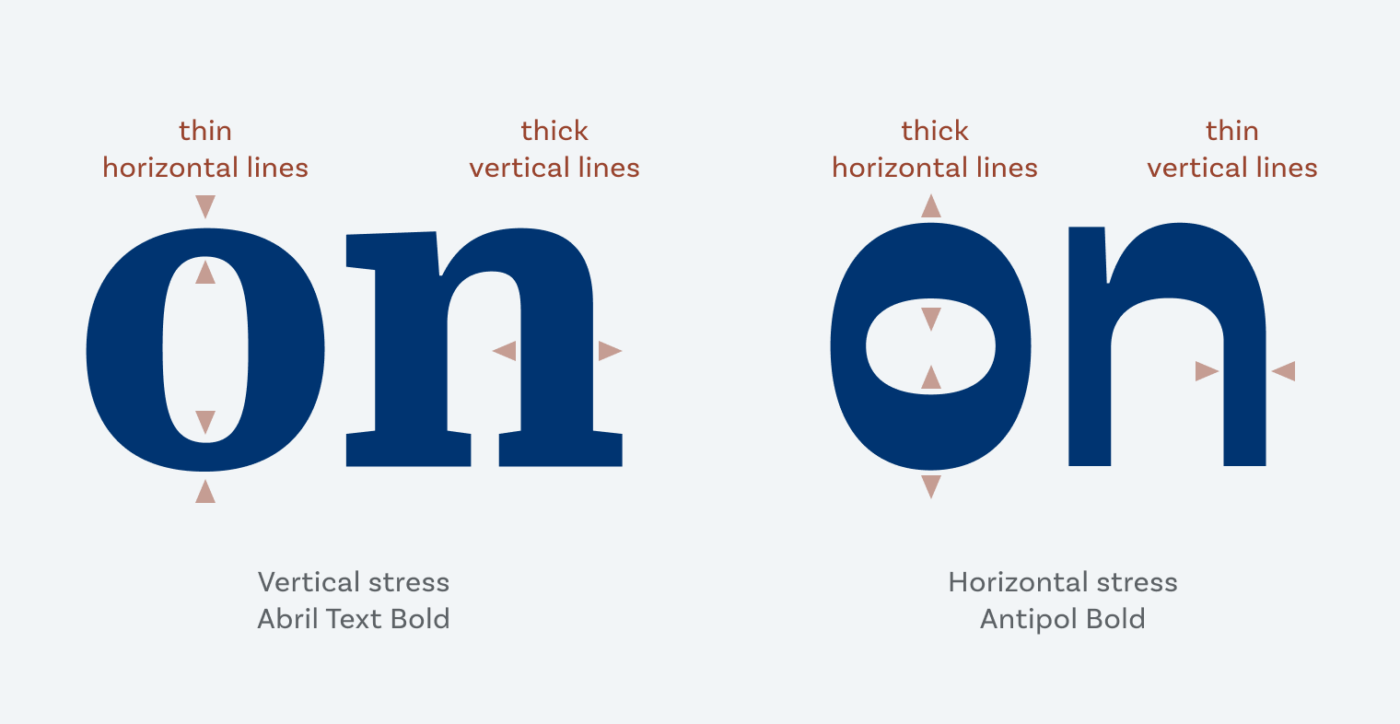 This is the reason why Antipol looks so cool, and arty, and a bit crazy. Like the popular typeface Antique Olive from the 1960s. So it also has some retro vibes going on. I can vividly imagine it taking you back to a 70ies sci-fi poster for example. Antipol is not suited for long reading text. If you have only a little text, it will work fine, and sprinkle it with extra personality. So use it in titles or headings, maybe in a short paragraph. What comes quite handy are the three different widths and weights when you apply it in a striking display.
Recommended Font Pairing
If you need something similar for body or functional text, the dynamic sans-serif typeface Massilia, but also geometric Fixel would be a good match.
Antipol
for Headings
Fixel
(free)
for Headings, Copy, UI Text
Massilia
for Headings, Copy, UI Text
Learn more about pairing typefaces using the Font Matrix.
---
What do you think? Is Antipol something for an upcoming project? Tell me in the comments below!