My thoughts on Figtree
Figtree is a free geometric sans-serif typeface designed by someone I'm really very grateful to, Erik D. Kennedy. Erik is known for his extensive UI design articles, and I learned a lot from him when I started with iOS Design. So I was fairly surprised that he created a typeface. Figtree has curved simple shapes, with a monolinear stroke, that makes it seem very friendly approachable.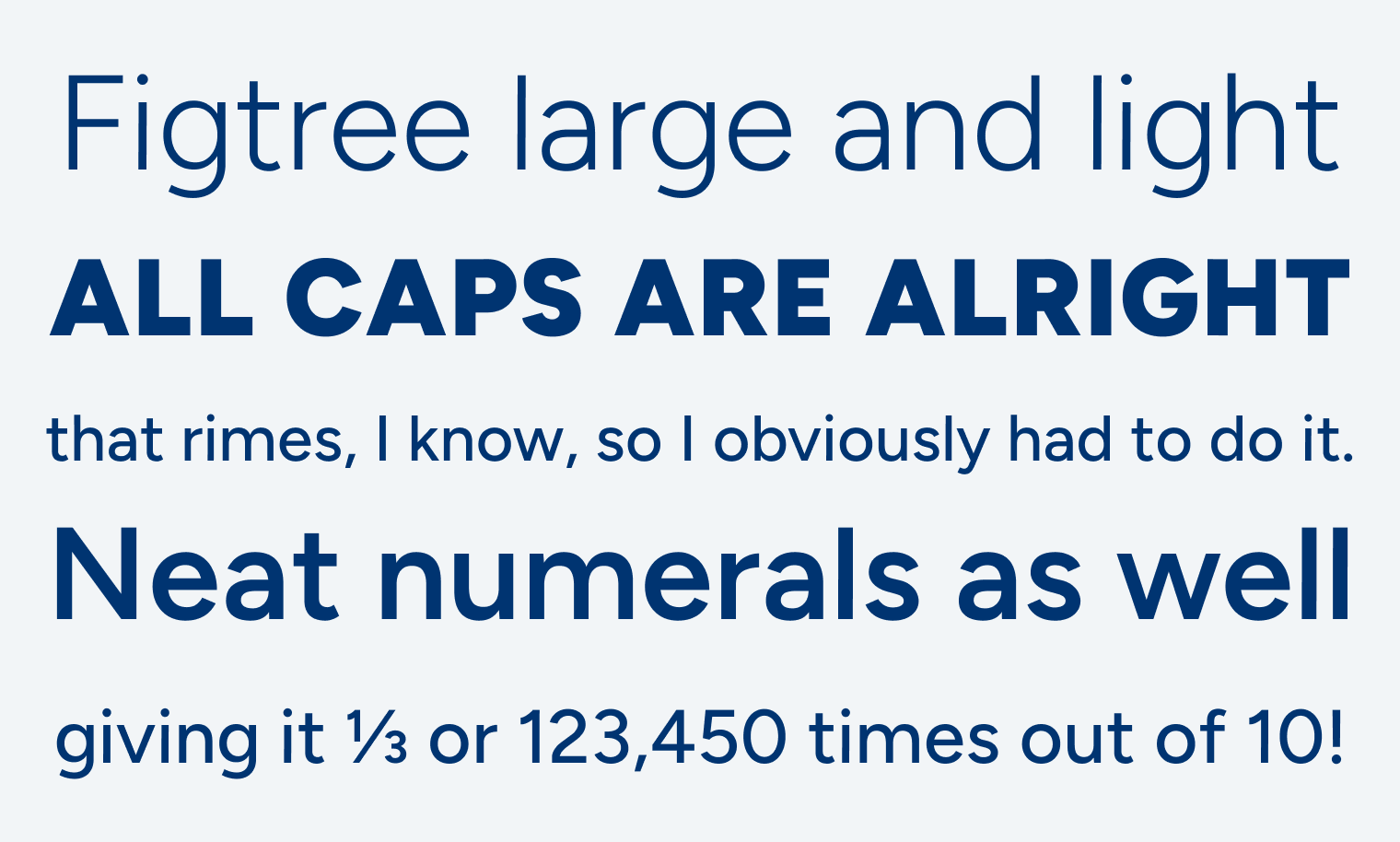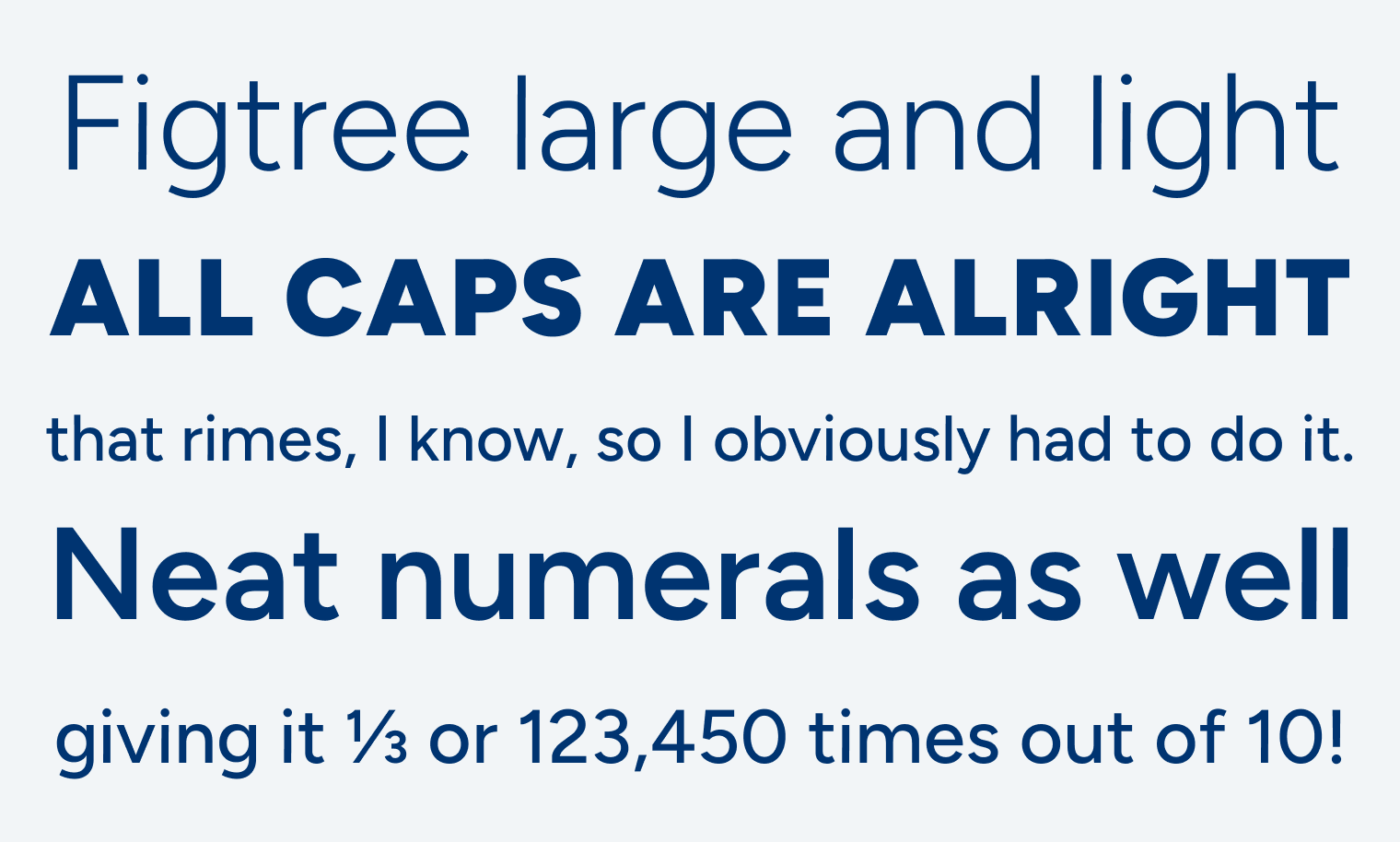 The genre of geometric sans-serif typefaces is very, very crowded. So what does Figtree contribute to that? At first, it does not really appear that original to me. It immediately reminds me of Proxima Nova. Both typefaces are very similar, when it comes to their proportions, and letter shapes (like the curved t). But Proxima Nova is a bit narrower, has more open apertures, is a bit more elegant and less stiff, due to its slight stroke contrast.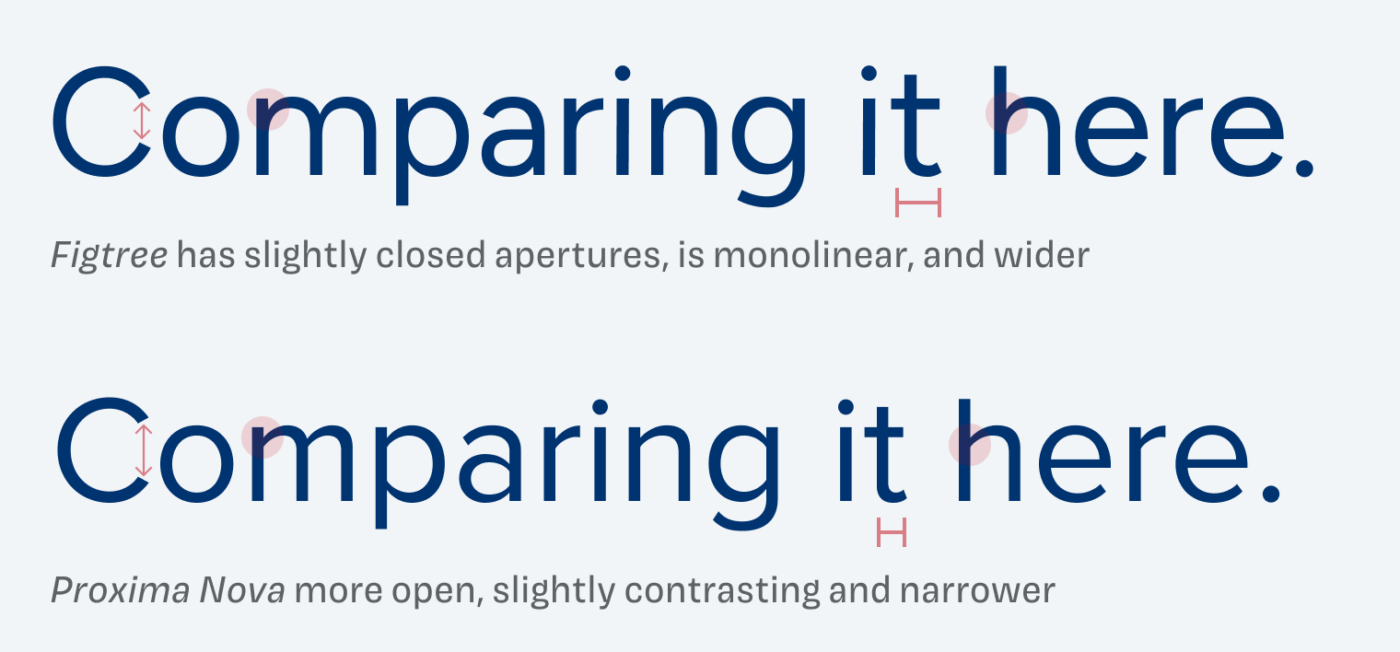 So, is Figtree a Proxima Nova clone? I hate it, when these allegations come up, since all typefaces are inspired by others, and it is definitely not a dull copy. It falls in the same category, but Figtree has sturdier strokes, and a more casual vibe to it. As so many times with type, it's the details. And let's put it that way: it could be a good free alternative to Proxima Nova, with a cheeky angle.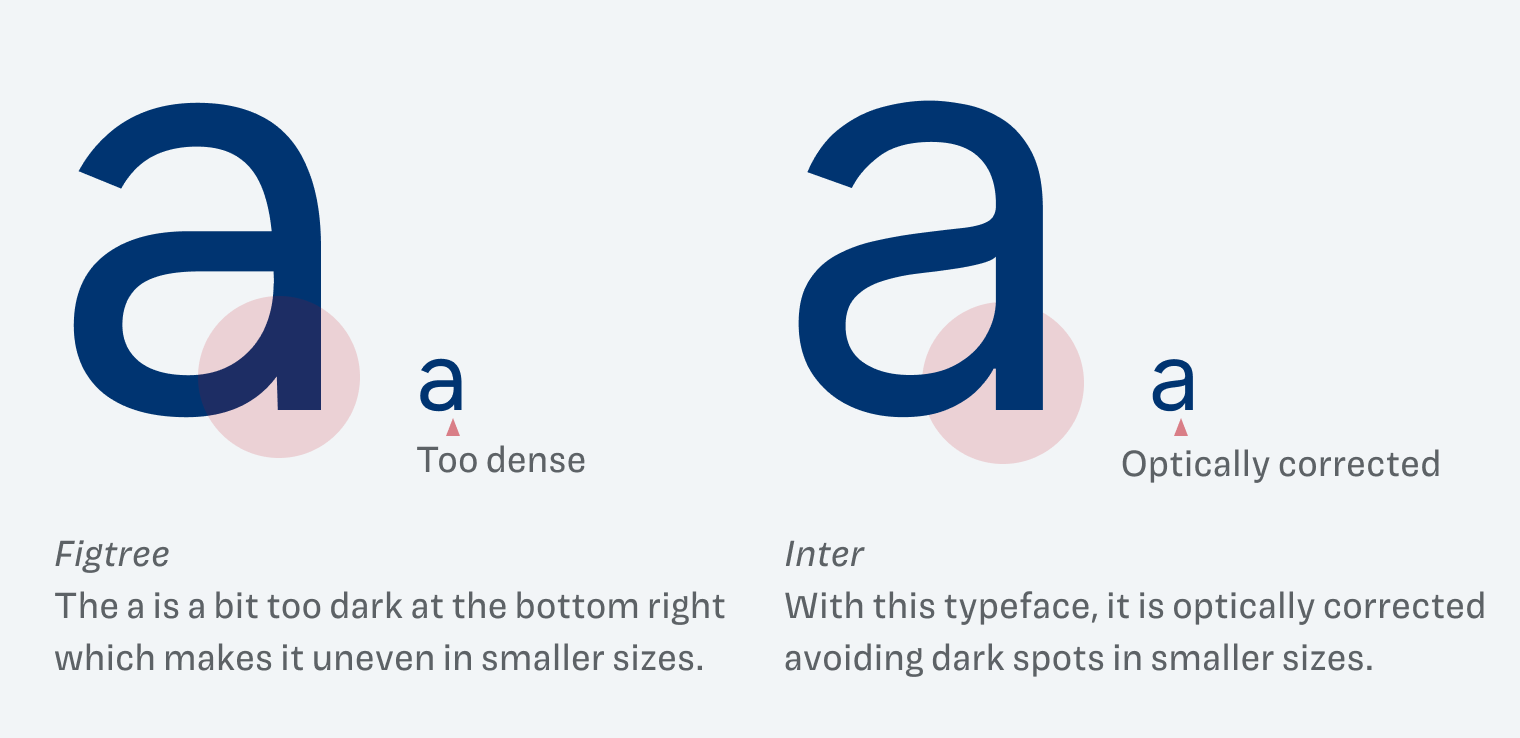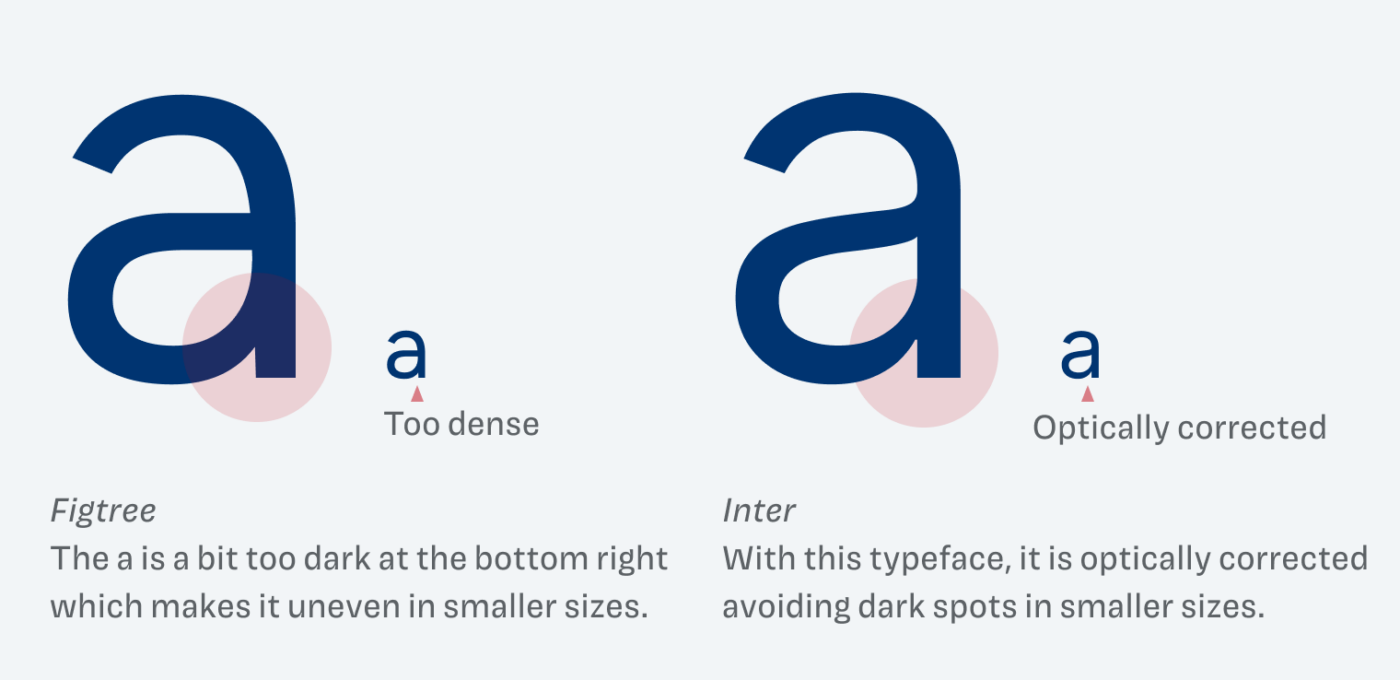 One tiny optical problem I see with the typeface is the lower case a. It becomes too dark and dense at the bottom right where the bowl meets the stem. Also, the letter leans a bit too much toward the left, which is more obvious in the context of a word (see "Comparing" above). Once I've seen it, I can't unsee it. But hey, that's me, and it should not be something that stops you from choosing Figtree for a project. It works well for a variety of applications. It soon will be very popular for its friendly aesthetic, so use it before everyone else does 😜.
---
Thanks to Ashley again, who shared it with me. Do you have a font recommendation? Tell me in the comments below!