My thoughts on Weird Serif
You know these super contrasting, fancy Didone typefaces often used in the fashion industry. Like in the logotypes of Vogue, Elle or Armani. Weird Serif by Alex Slobzheninov is a different take on these. It mixes up seriousness with a good amount of weirdness, resulting in playful expressiveness.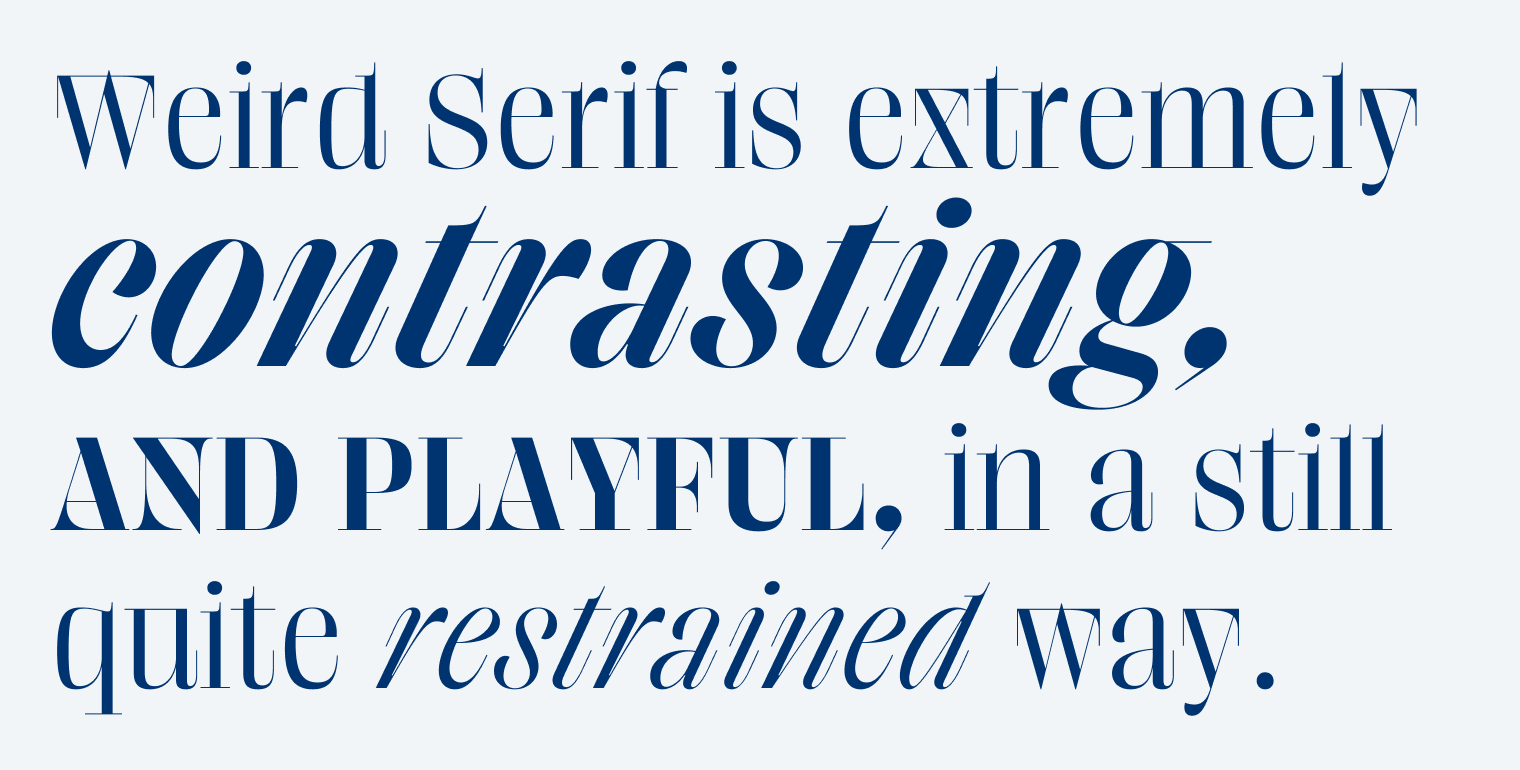 You see what I mean, when you compare it to Linotype Didot. Besides the exaggerated, sharp serifs, Weird Serif has much higher small letters and is a bit more organic and playful when you look at the leave-like overhangs of the f, a, c.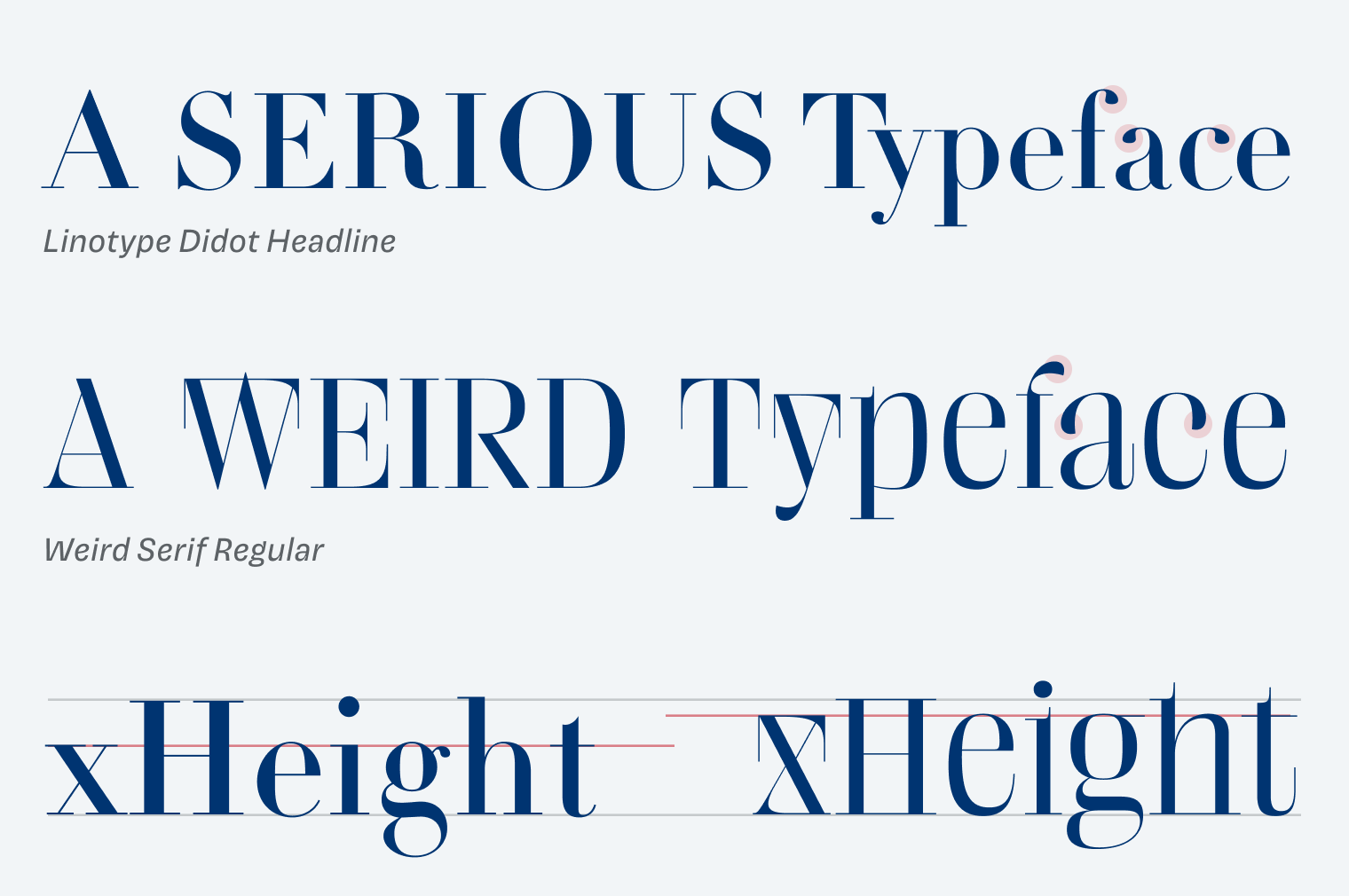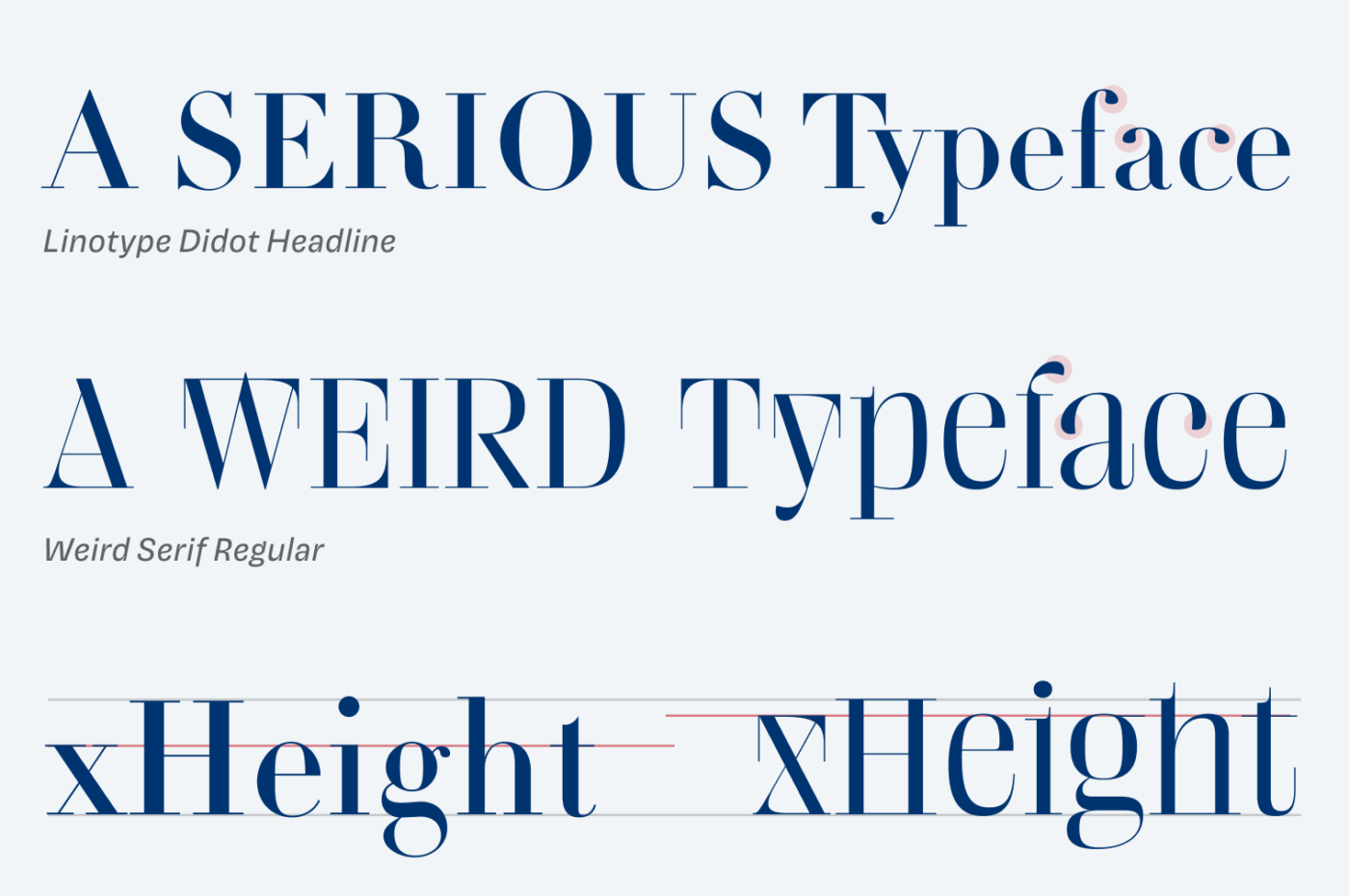 It fascinates me, that the typeface still feels somehow strict and restrained due to the quite abrupt transitions between the thick and thin parts, while breaking out of other conventions. The unusually connected and hanging down hairline serifs, the little spikes, and a very seep italic all contribute to that.

Weird Serif is made for display sizes. Set as large as possible and use it for as little text as possible. It convinces in poster design or in an impactful headline on the website of a fancy but cool brand. The typeface is till in progress, but already available on Future Fonts.
---
Shout out to Jana, who recommended this typeface to me! If you have a suggestion for a typeface I should review, tell me in the comments!