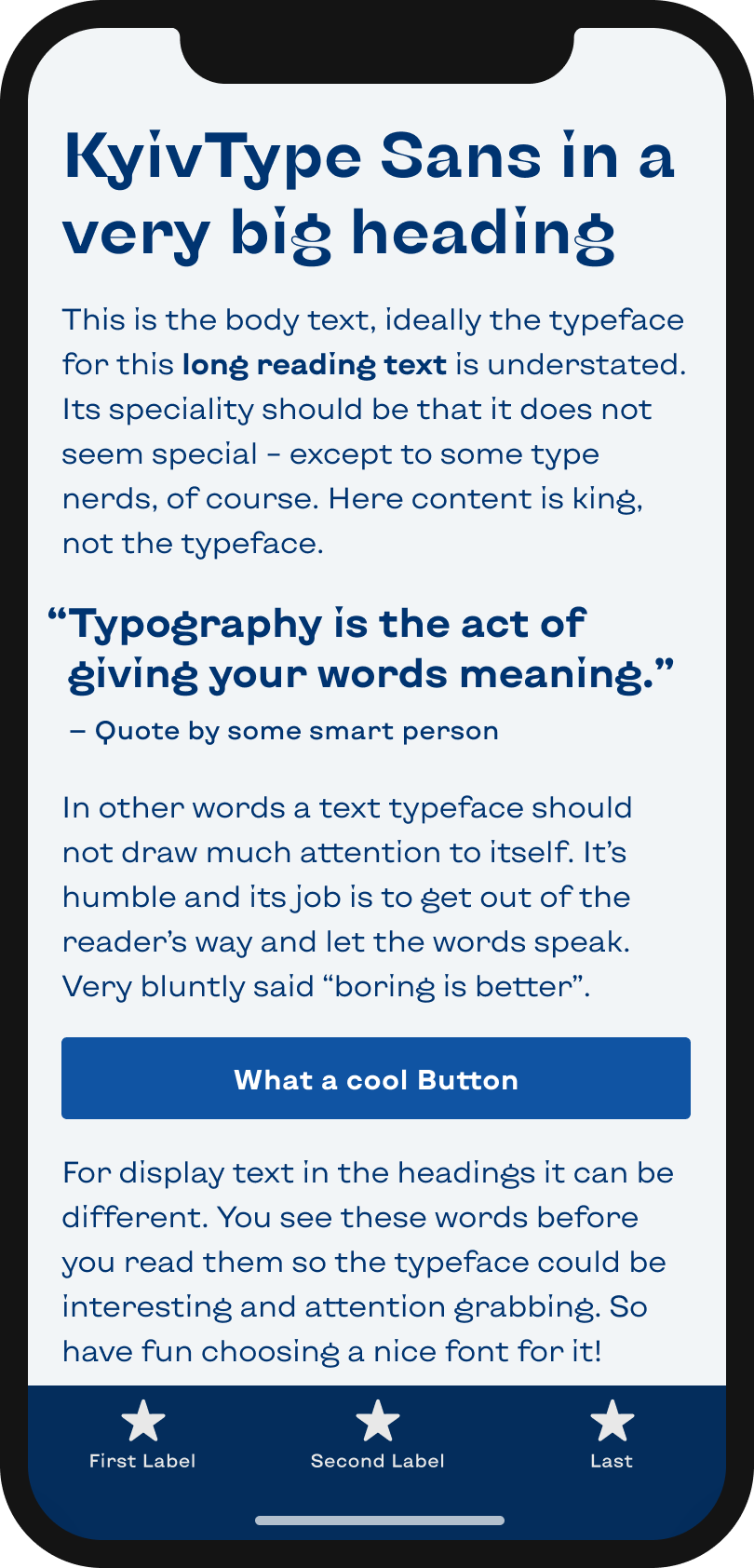 Sans-serif typeface
25 instances (styles)
7 weights from Thin to Black, almost all of them in four different contrasts.
Variable Font
3 axes (weight, contrast, midline), try it out
License for web/app usage
Free
Best for
Headings (display text)
Long reading text (body text)
User Interfaces (functional text)
Specialty
The extended type family with a titling, a serif and the sans style.
My thoughts on Kyiv*Type Sans
Kyiv*Type by Dmitry Rastvortsev is a fascinating type series designed for Kyiv city identification. It caught my attention as a variable font, offering a lot of room for typographic expression with a weight, width and midline axis. The letter forms are pretty distinct and some features are very unusual – like the g with its vertical ear, the triangular dots on the i, or the bend at the y. I love how contrasting it can become, especially in the bolder weights.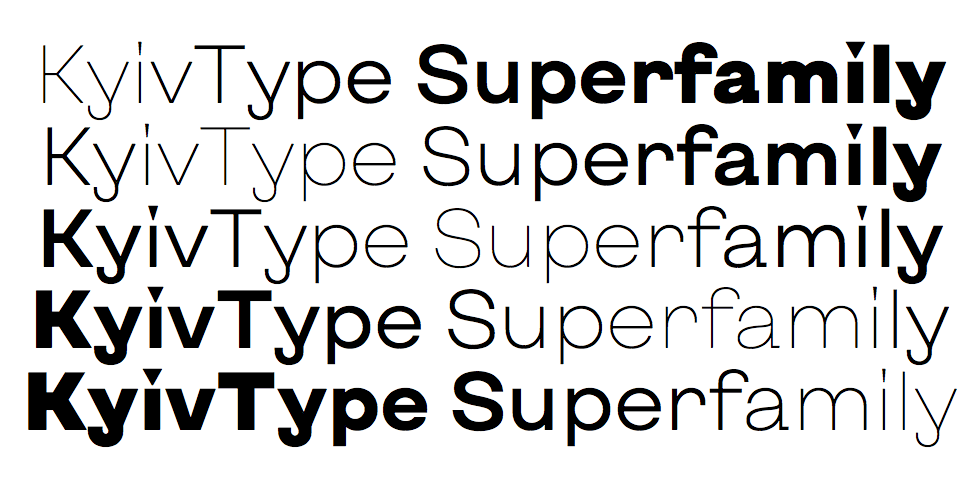 All this makes Kyiv*Type Sans ideal for expressive display text. For a little body text it will work, but since some letter shapes are very attention grabbing, I would not recommend using it for very text heavy applications. It will look very noisy very quickly and distract from the content. The same goes for functional text – it's rather wide and also a bit too much there. Also check out the even punchier companions Kyiv*Type Serif and Kyiv*Type Titling, which truly make this a type super family.
But what do you think? Is Kyiv*Type Sans something for an upcoming project? Tell me in the comments below!