My thoughts on Reforma
Reforma is a font family in three different styles that was designed by the Argentinian foundry PampaType for the Universidad Nacional de Córdoba. The occasion to create this typeface were the celebrations for the centenary of the University Reform. Its vibe takes you back to traditional Roman stone engravings, which quite fits the educational background of the project.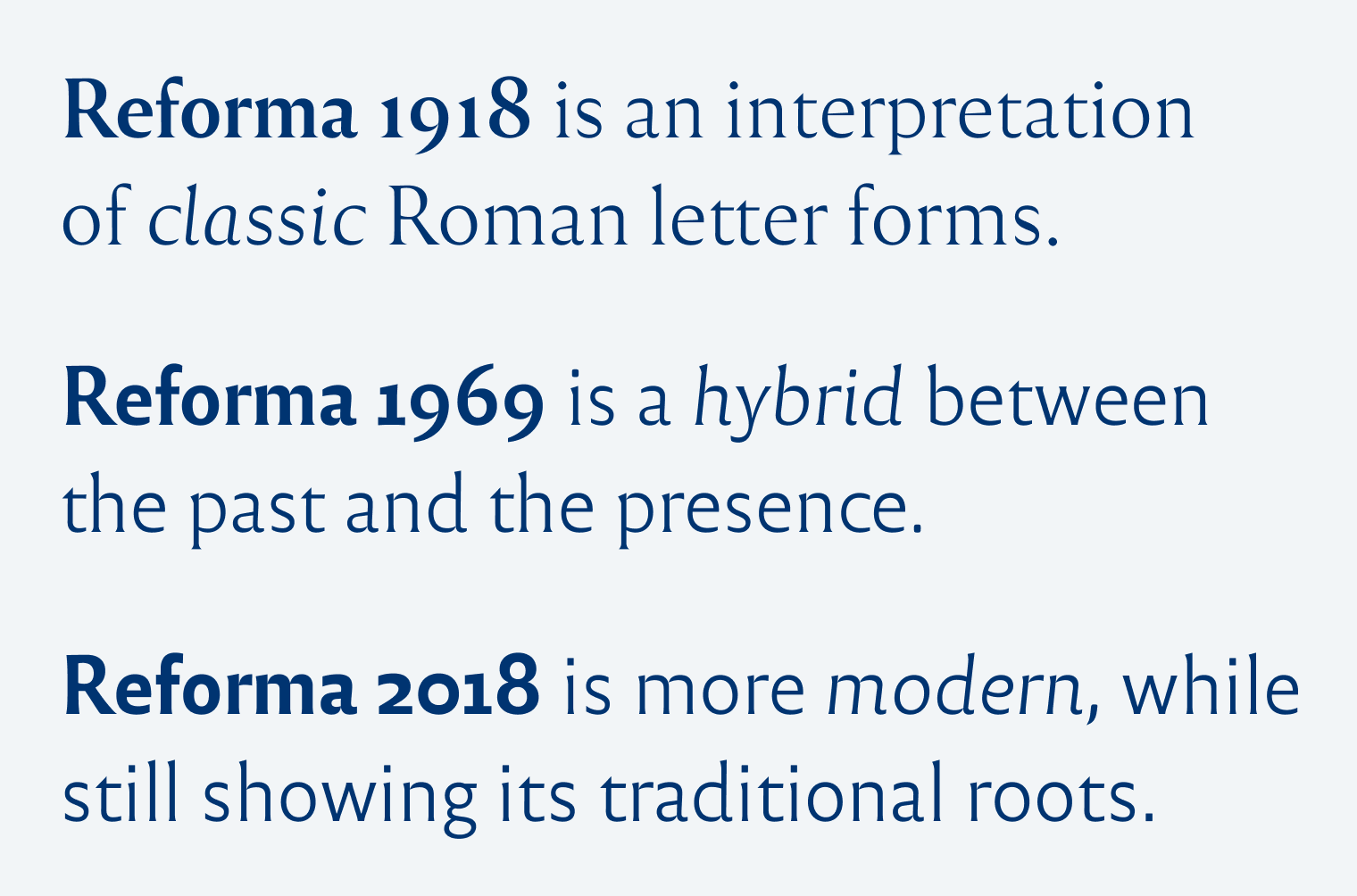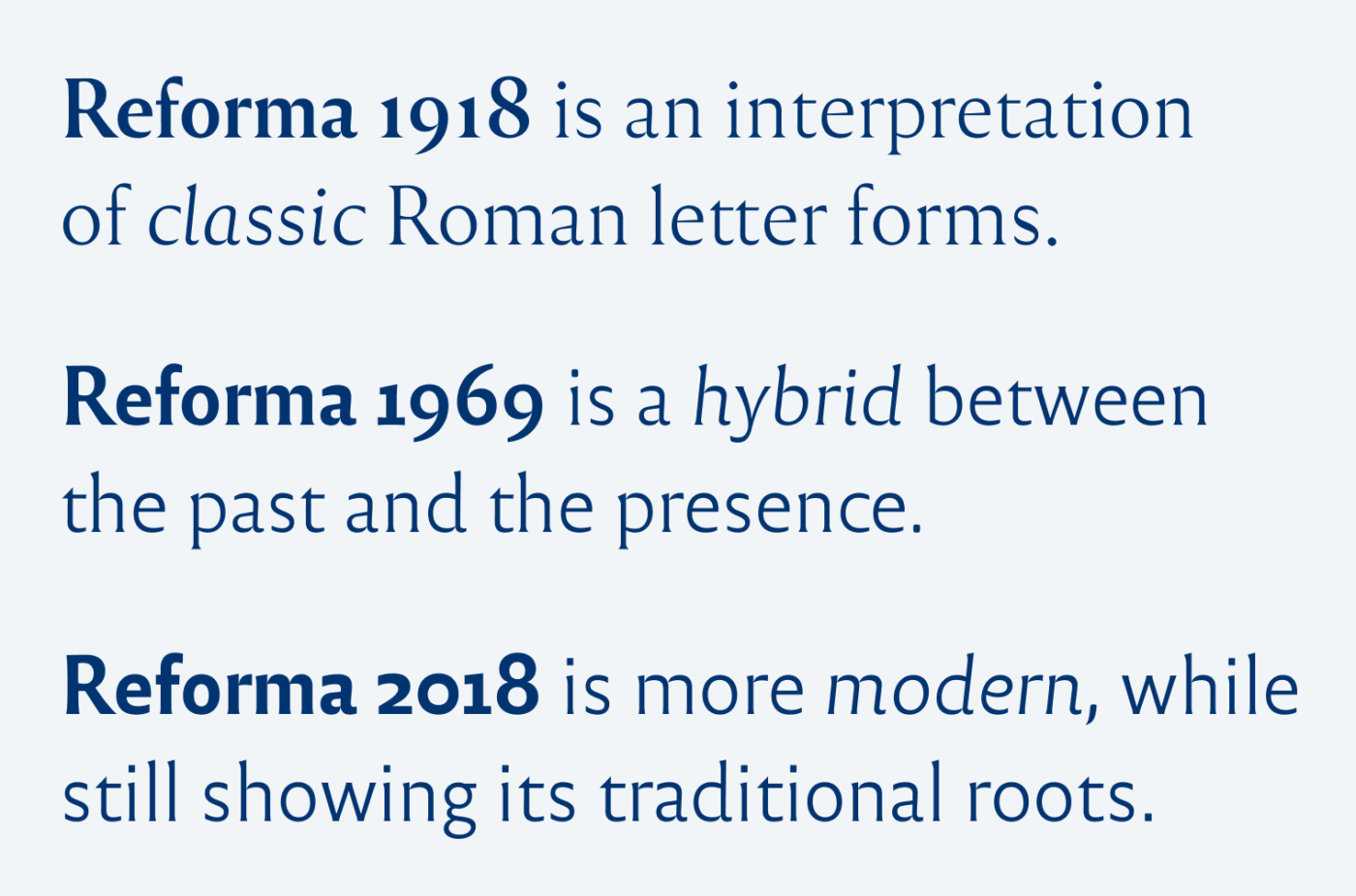 Even though I full appreciat the project, I'm a bit uncertain of Reforma. At times, the typeface seems unbalanced, especially the in-between style Reforma 1969. The lower case "a" kind of leans to the right and the strokes of the capital letters feel thicker than the ones from the lower case letters. The regular, Blanca, weight is a bit too light for screen display, which is also the reason why I would not recommend it for UI designs.


So, you might ask yourself why I picked the typeface then, when I think it's not perfect? I also think that these imperfections give Reforma its charm, make it more alive. The italics are a bit wired, sometimes goofy, but also very organic. And this then comes down to taste and, as always, that it has to fit to your project.
Recommended Font Pairing
To compensate for Reforma's larger x-height and light strokes, I recommend using a different dynamic linear sans-serif, like Foreday for functional text.
Reforma
(free)
for Headings, Copy
Style Script
(free)
for Headings
Foreday
for Headings, Copy, UI Text
Learn more about pairing typefaces using the Font Matrix.
---
What do you think? Is Newsreader something for an upcoming project? Tell me in the comments below!