My thoughts on Wremena
Last time I suggested an alternative to overused Roboto, this week I'll present you with a fresh choice for the most widespread typeface of all, Times New Roman. Wremena caught my attention because of its beautiful light weight and the striking triangular serifs. Both give this free font a certain twist, something interesting, and out of the ordinary while not being too distracting.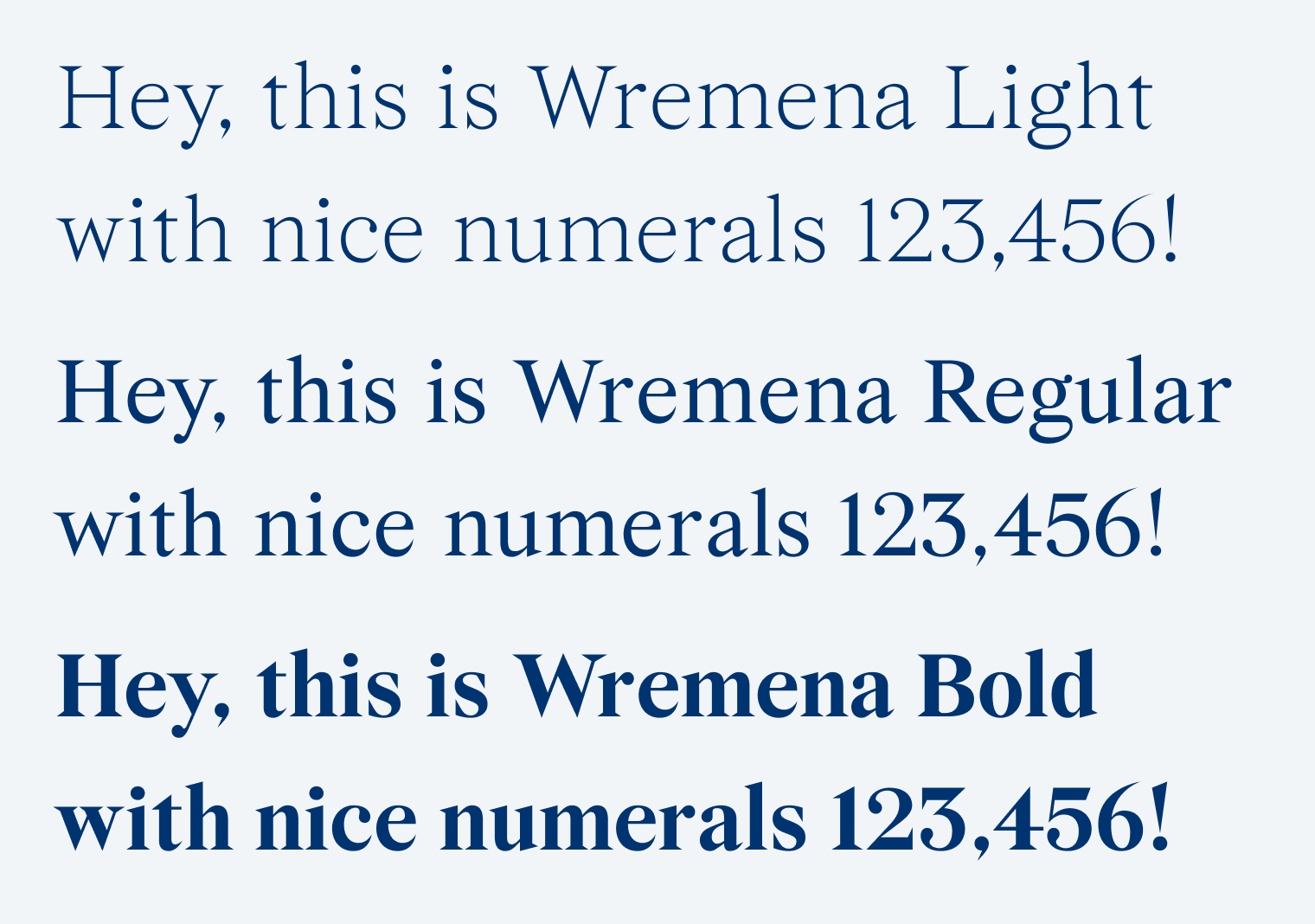 The details are what makes Wremena so special. Look at the triangular serifs, the flag serifs at the top of the A, the sharp serif at the top left of the N, and in contrast the delightful drop shaped ear of the lower case g.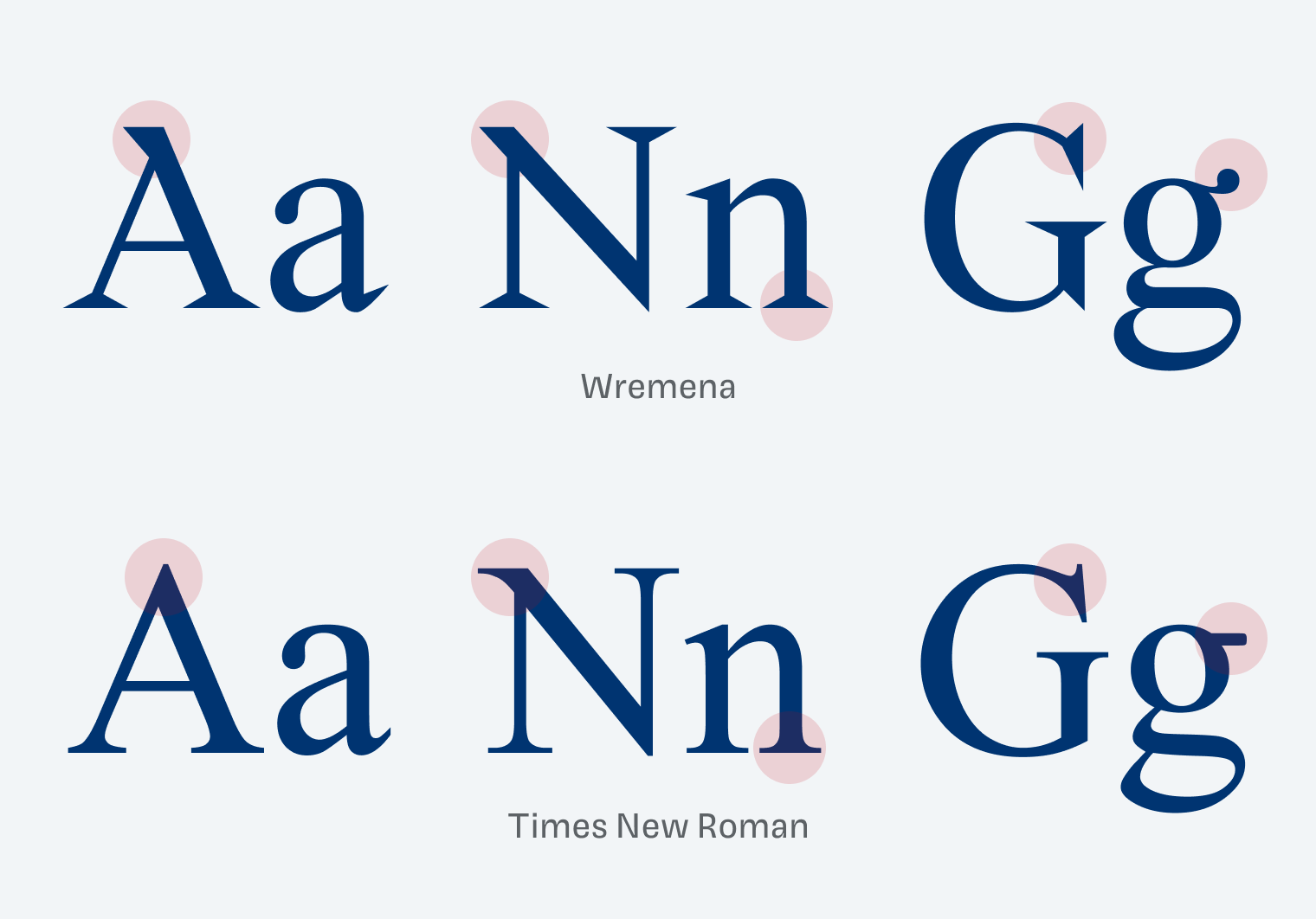 At large, these details also make the typeface more interesting for headings, and especially in all caps. I really enjoy looking at the Regular and Light weights. Bold seems less interesting, since the stems and serifs are less contrasting there.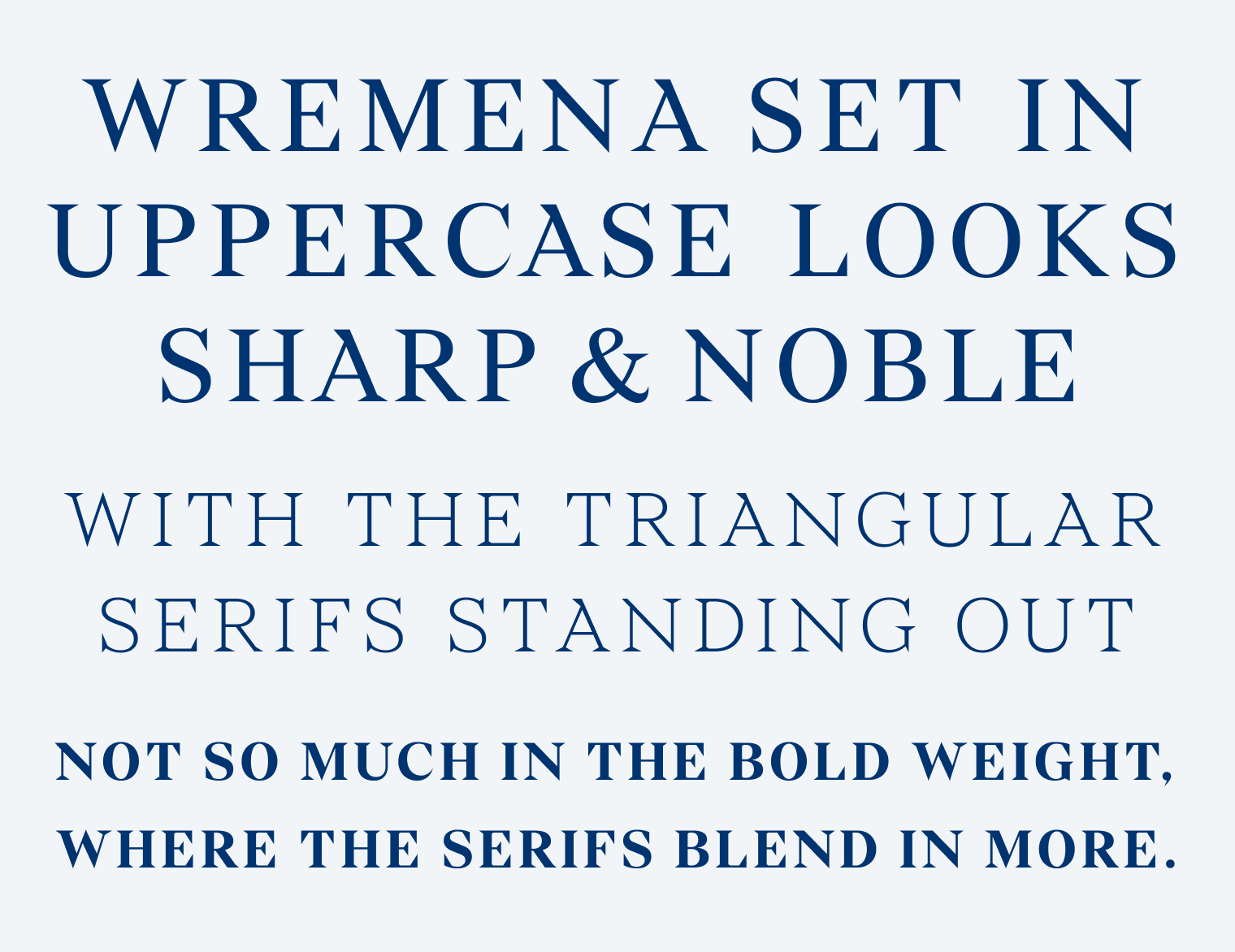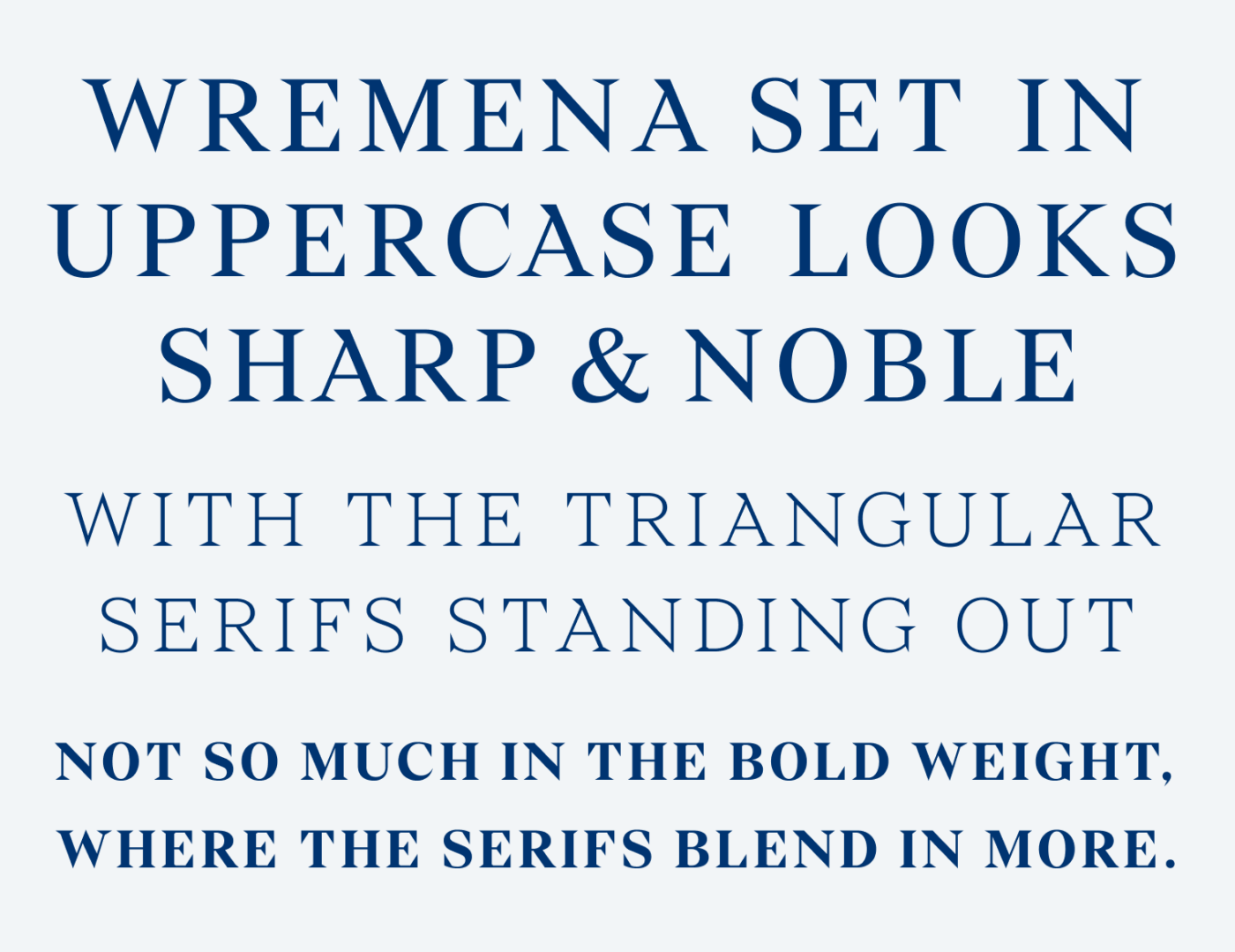 Side by side compared to Times New Roman you can see, that Wremena is fresher, wider, but also a little less balanced. Vertical letters like the y and the w feel a bit too short, not so sure why.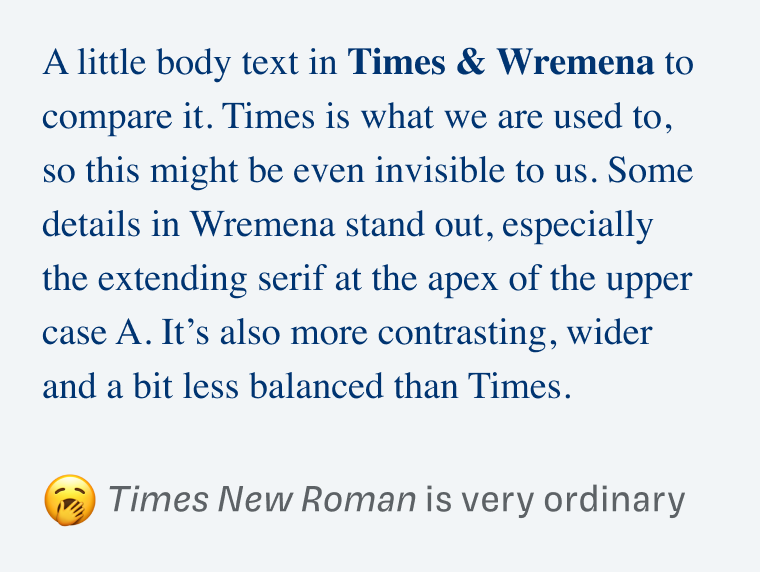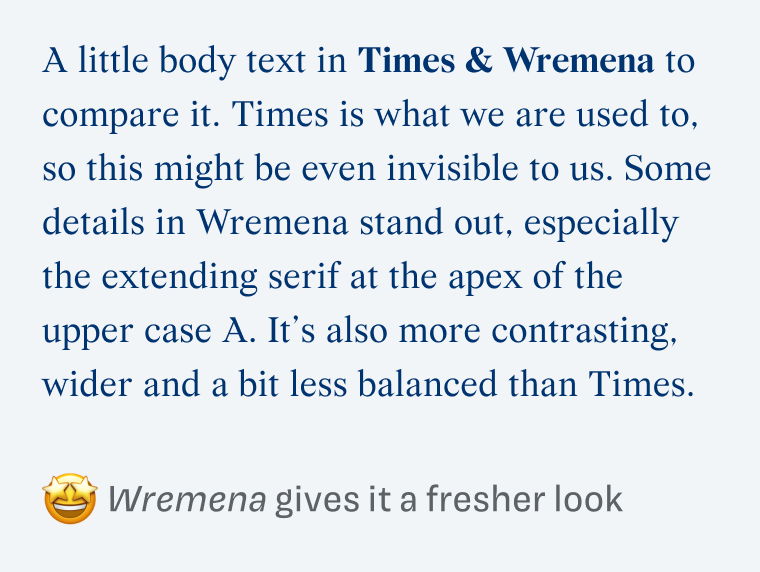 Next time you look for a cool alternative to Times New Roman that's not that far away, give Wremena a try! Use it in slightly larger sizes and avoid it for anything below 16 px, where it would become too delicate.
---
What do you think? Is this typeface something for an upcoming project, or do you have a font recommendation? Tell me in the comments below!