My thoughts on Style Script
Good script typefaces are hard to find. They have to be well crafted to convey this elegant, calligraphic vibe. And they also have to be executed well, speaking of the connectors between letters, that always have to be right and align in any combination. So I was psyched to find out that Style Script comes with all that and on top of that is a free font! I had the pleasure to chat with its designer, the magnificent calligrapher Rob Leuschke. He told me that he included this before commercial font to the Google Fonts library, which explains why all its glory is now for free.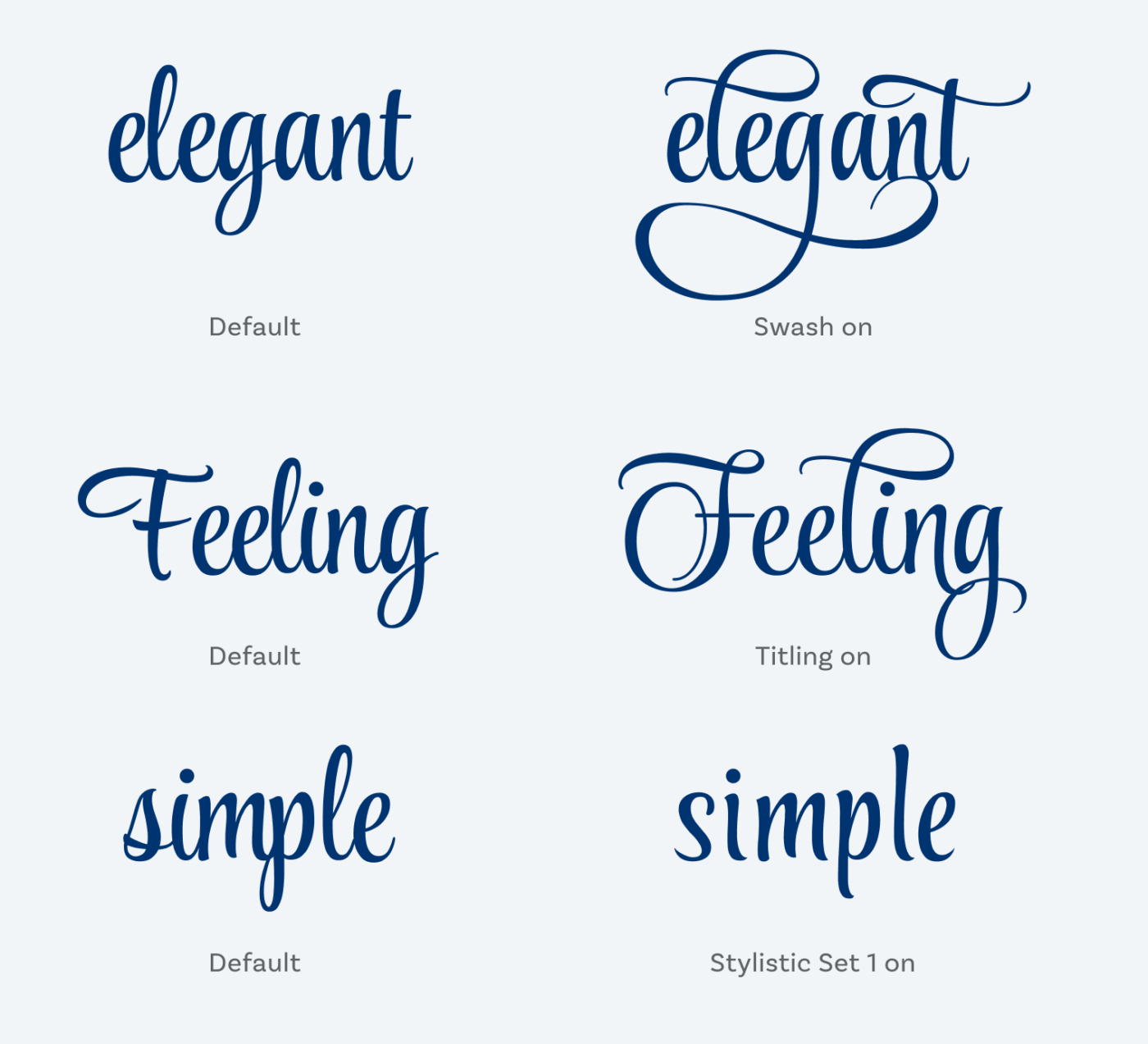 Style Script is a gorgeous upright script with looks that vary from Casual to Formal in appearance. It takes the look and simplicity of 1950s and 60s advertising and therefore works ideally for display text. With three main stylistic sets, Plain, Script and Formal, and a ton of OpenType features, it provides you with a lot of possibilities to adjust it for your application. I especially like the plain look in contrast to the swashed style. I encourage you to discover these possibilities and spend some time with it. It might be just ideal for your big headline or even a logo type.
If you're not sure how to access these different sets, here's a good article I found on how to enable OpenType features.
Recommended Font Pairing
You can pair this eccentric script font with anything you like for your body text. If it should be more traditional, I recommend Reforma or Foreday, which is available in serif and sans-serif.
Style Script
(free)
for Headings
Reforma
(free)
for Headings, Copy
Foreday
for Headings, Copy, UI Text
Learn more about pairing typefaces using the Font Matrix.
---
What do you think? Is Style Script something for an upcoming project? Tell me in the comments below!