My thoughts on Humane
Humane is a striking compressed, sans-serif display typeface by Rajesh Rajput, who you might already know from Thunder. It is super tall, super narrow and has almost no contrast. Making it seem very confident, rational and loud. The variable font provides you with a fluid set of weights, which means you can visually adjust the thickness of the stroke across various sizes, to make is seem monolinear, like I did with 100% example below.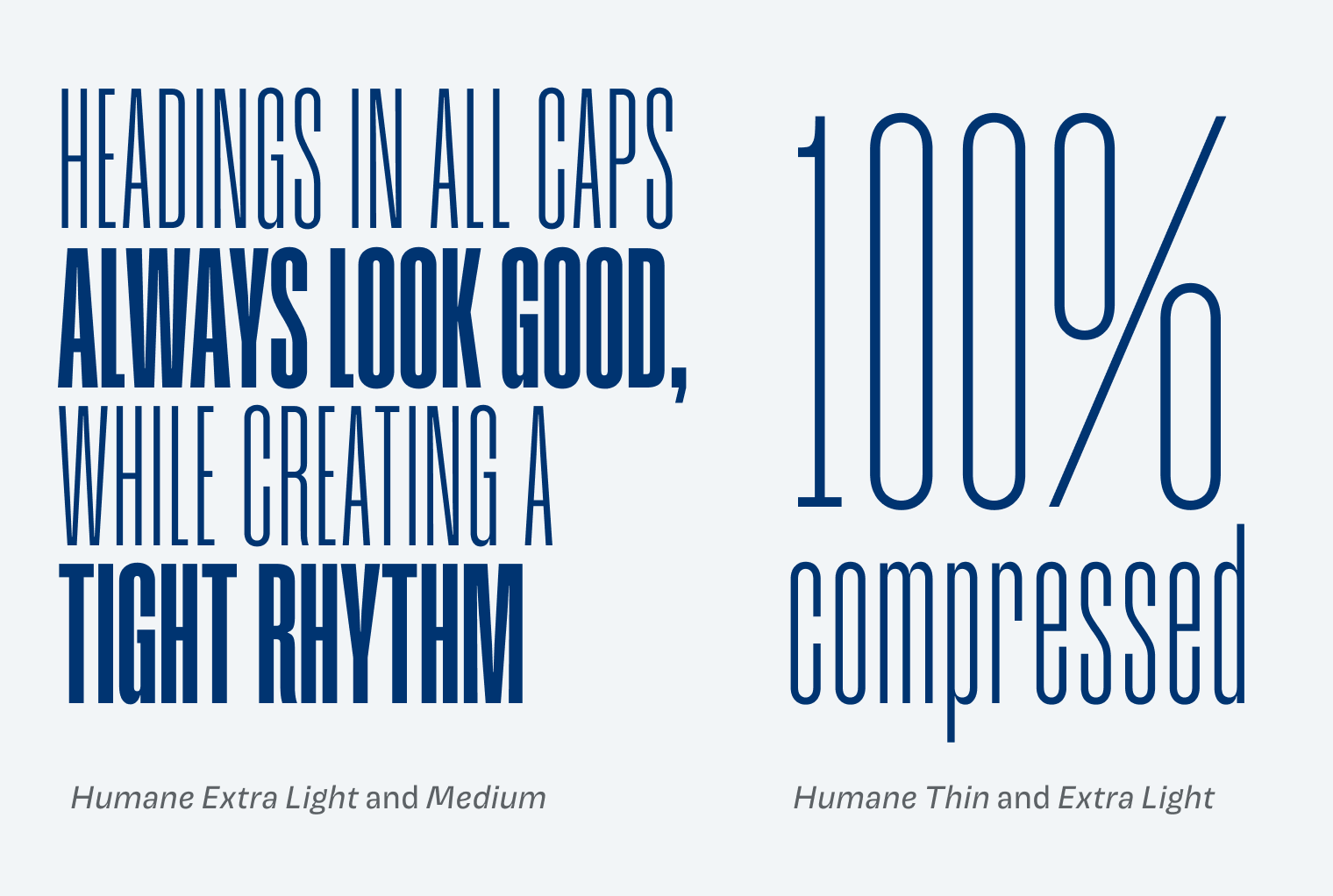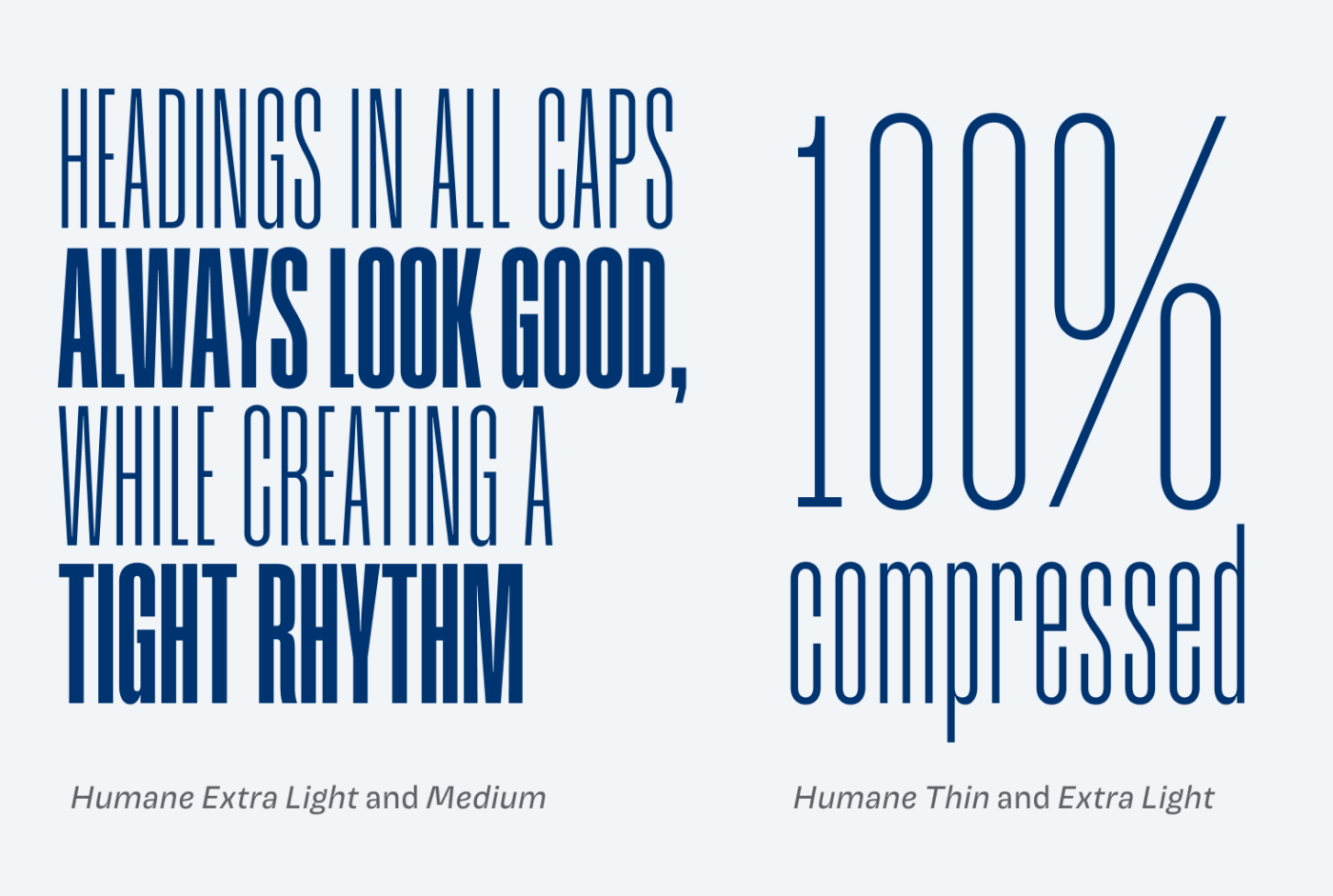 Set in capital letters only, Humane looks even stronger, but use this very consciously. Because it only works for very little and very large text. Confidence has to come at a certain dose, or it's just bragging and noise.
The benefits of this compressed typefaces is, that is saves horizontal space, which always is at a premium in mobile or app design. But you'll have to set it larger, to keep it legible. Also a bit of letter-spacing can be beneficial, especially in all caps. This makes Humane a good choice, if you want something big in a narrow environment.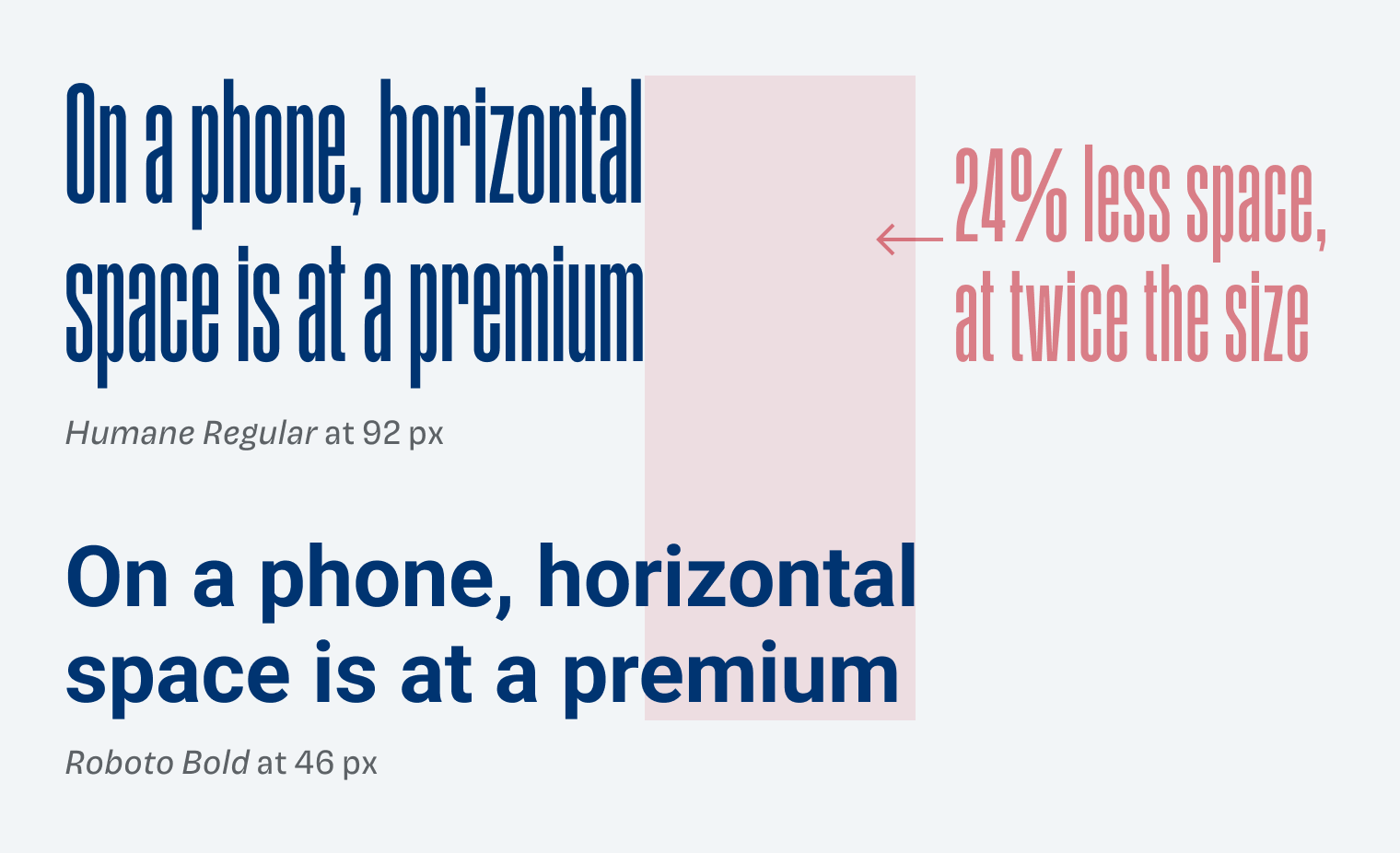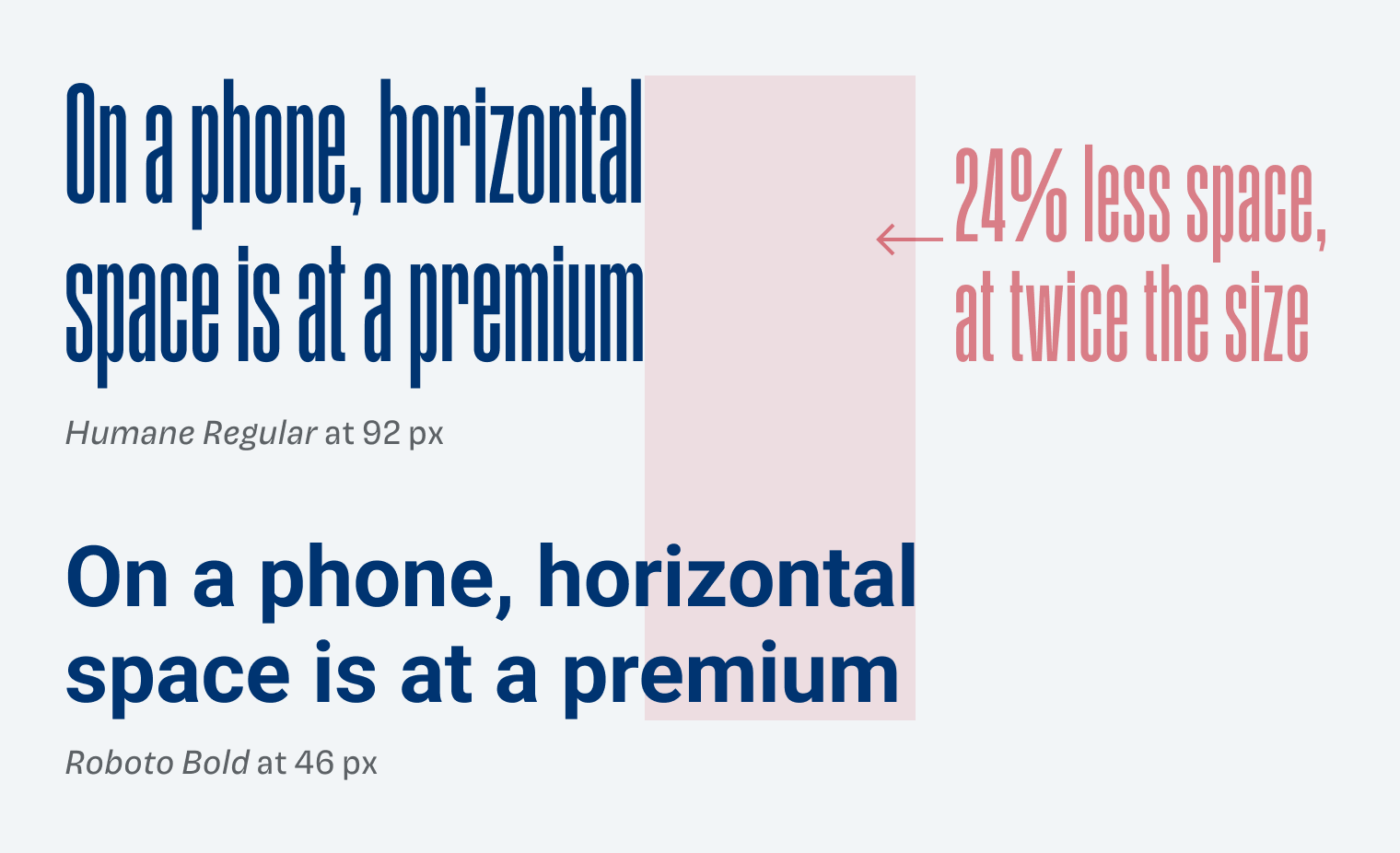 I recommend you try this typeface for titles or headings in a striking app design, editorial design or anything else, where you can go big. Play around with it and also be inspired by the beautiful use cases Rajesh shows on Behance.
---
What do you think? Is Humane something for an upcoming project, or do you have a font recommendation? Tell me in the comments below!