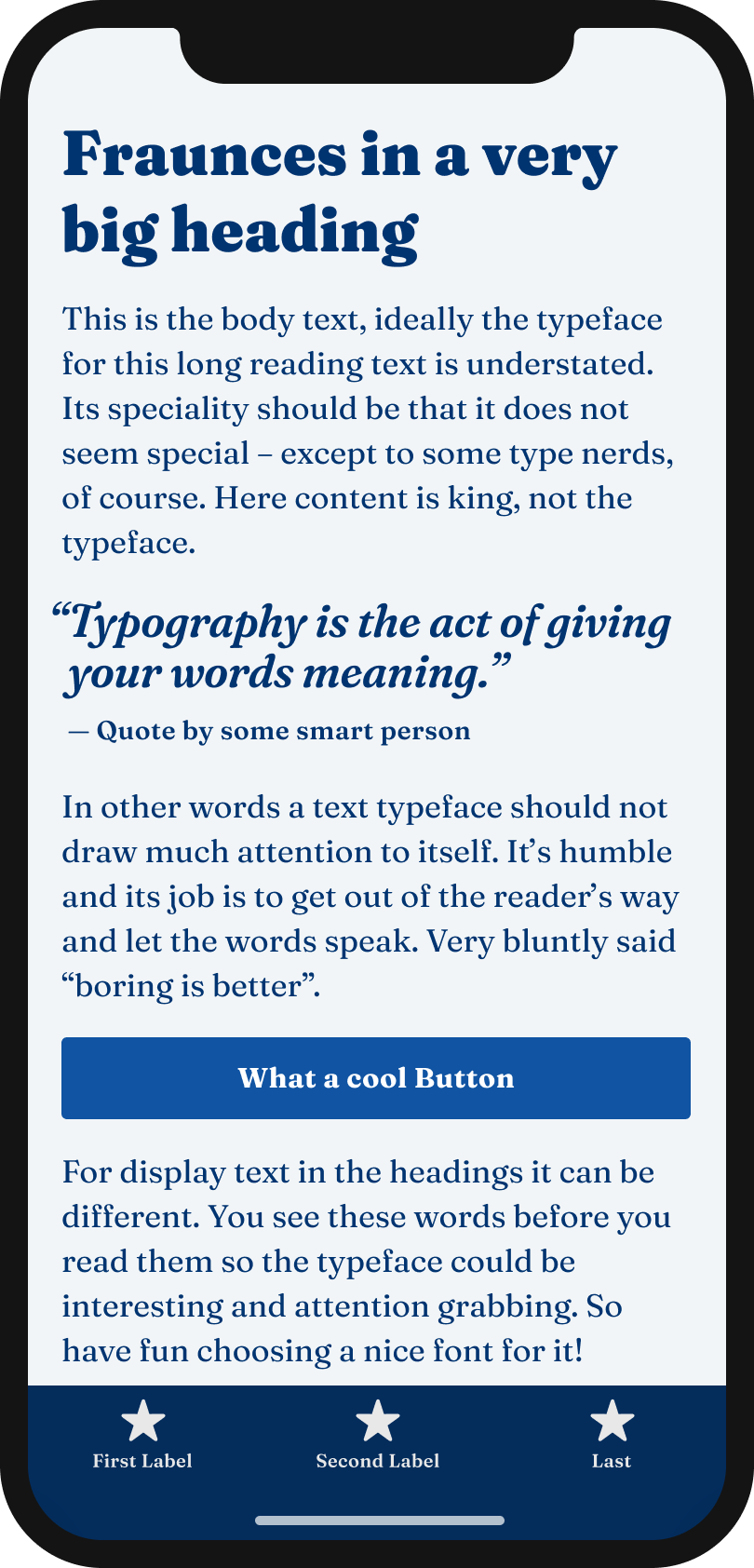 Serif typeface
by Phaedra Charles and Flavia Zimbardi at Undercase Type
Over 100 styles (instances)
6 weights from Thin to Black, in three optical sizes (9, 72, 144 pt), sharp, soft, and supersoft, all with matching italics.
Variable Font
4 axes (weight, optical size, soft, wonk)
License for web/app usage
Free
Best for
Headings (display text)
Long reading text (body text)
User Interfaces (functional text)
Specialty
The wonk axis, of course!
My thoughts on Fraunces
Fraunces is a display, soft-serif typeface inspired by early 20th century typefaces such as Windsor, Souvenir, and most famously the Cooper Series (watch this great video about it). It is available on Google Fonts and its range is just incredible! It's a perfect, calm to expressive typeface for body text and headings, depending on the style you choose. For smaller sizes below 14 px it's a bit critical and almost too delicate.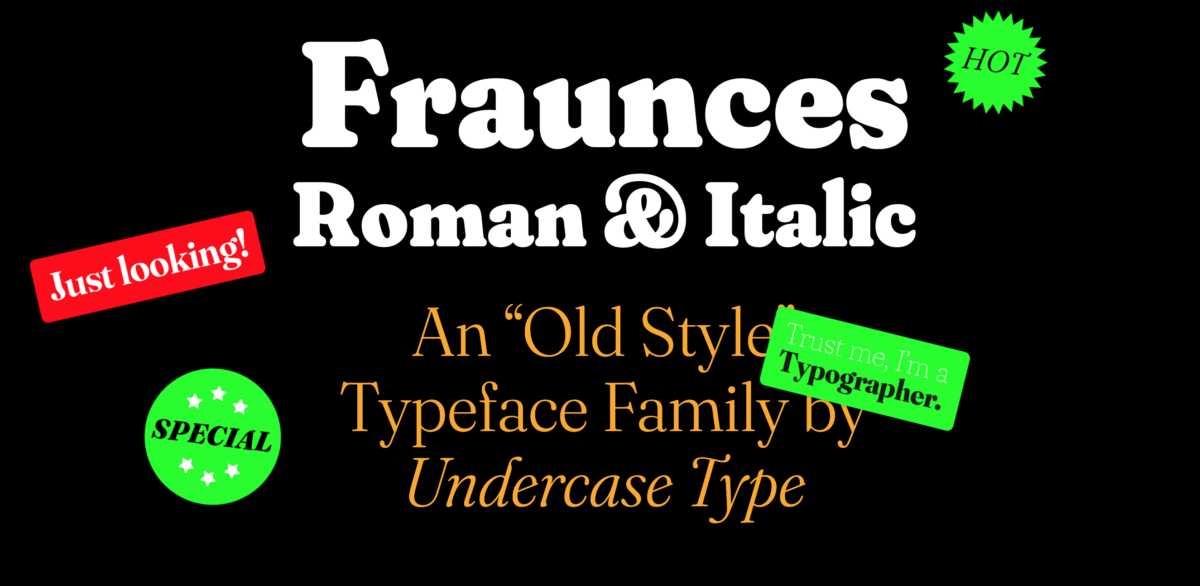 These kinds of fonts have a comeback. The designers Phaedra and Flavia call them wonky fonts, and on this delighting microsite they show so many beautiful samples, that you should definitely check it out. The soft, imperfect and approachable touch of Fraunces continues a trend towards more humanity and warmth, away from the omnipresent geometrical sans-serifs of the last decade. Among others, Recoletta (pretty popular in the last years), and Mailchimp's custom display typeface Means, prove that. What do you think of it? Leave it in the comments, blow!