My thoughts on Fondamento
The free typeface Fondamento is based on the Foundational Hand, a calligraphic teaching style I can remember very vividly from design school. It is rather easy to learn, but it requires so much practice to make it harmonious and rhythmical. This typeface imitates that.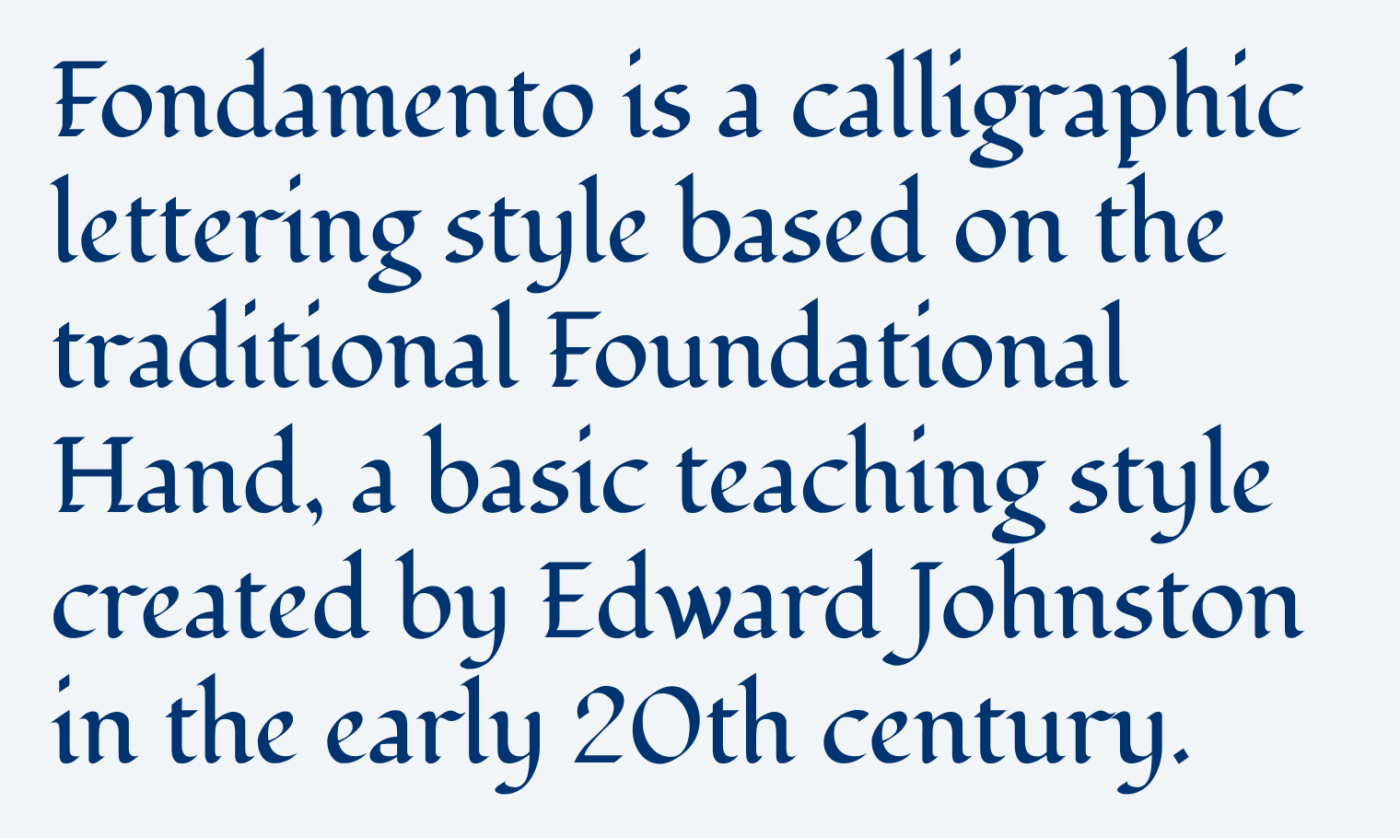 It is written with a broad nib pen that is held at an angle, creating this beautiful contact which makes it visually so appealing. This is important, because the writing tool highly influence, how type feels. So when picking a digital font, think about that. To set it in perspective, see the three following examples. All are imitating handwriting, yet they seem very different.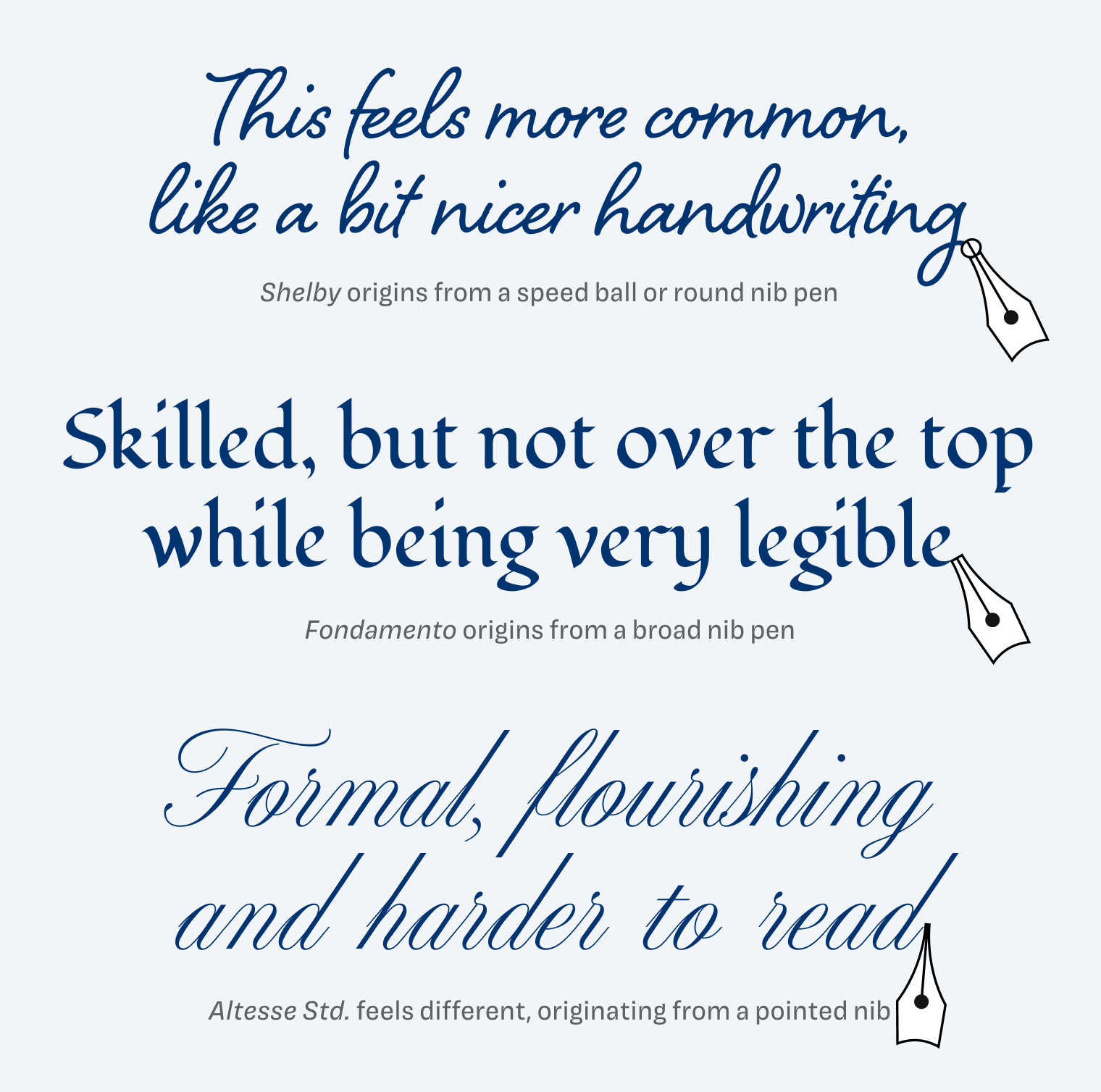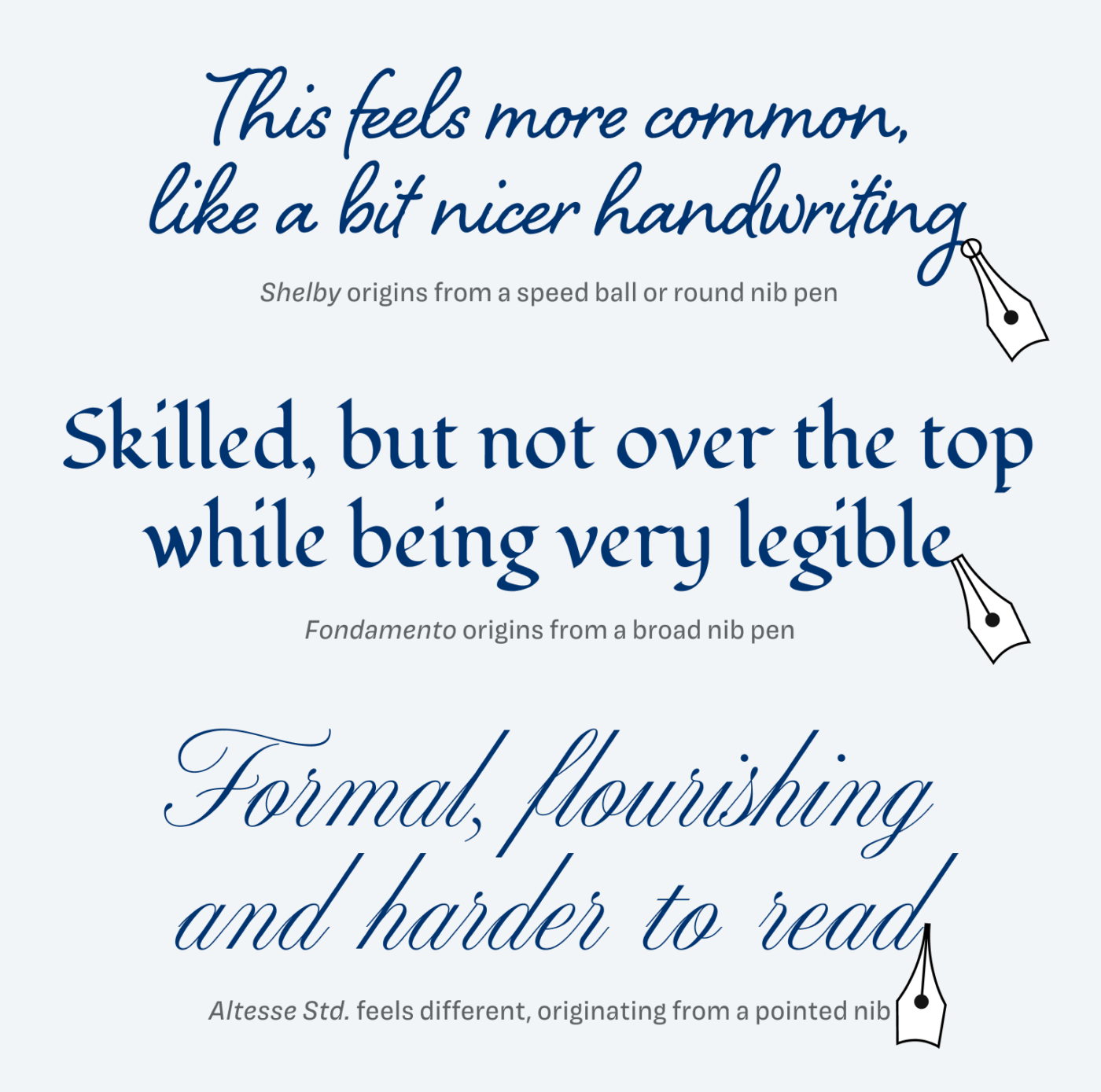 Fondamento still feels like something an average person can pull off with a little practice. Skillful, historic, but not over the top. Not like this super fancy scrip typefaces that are very flourishing and delicate. You can add some variety to it by using caps or the Italics.
But I recommend not mixing Regular and Italic close together. They are not different enough to be contrasting. Decide for one style and then go with that.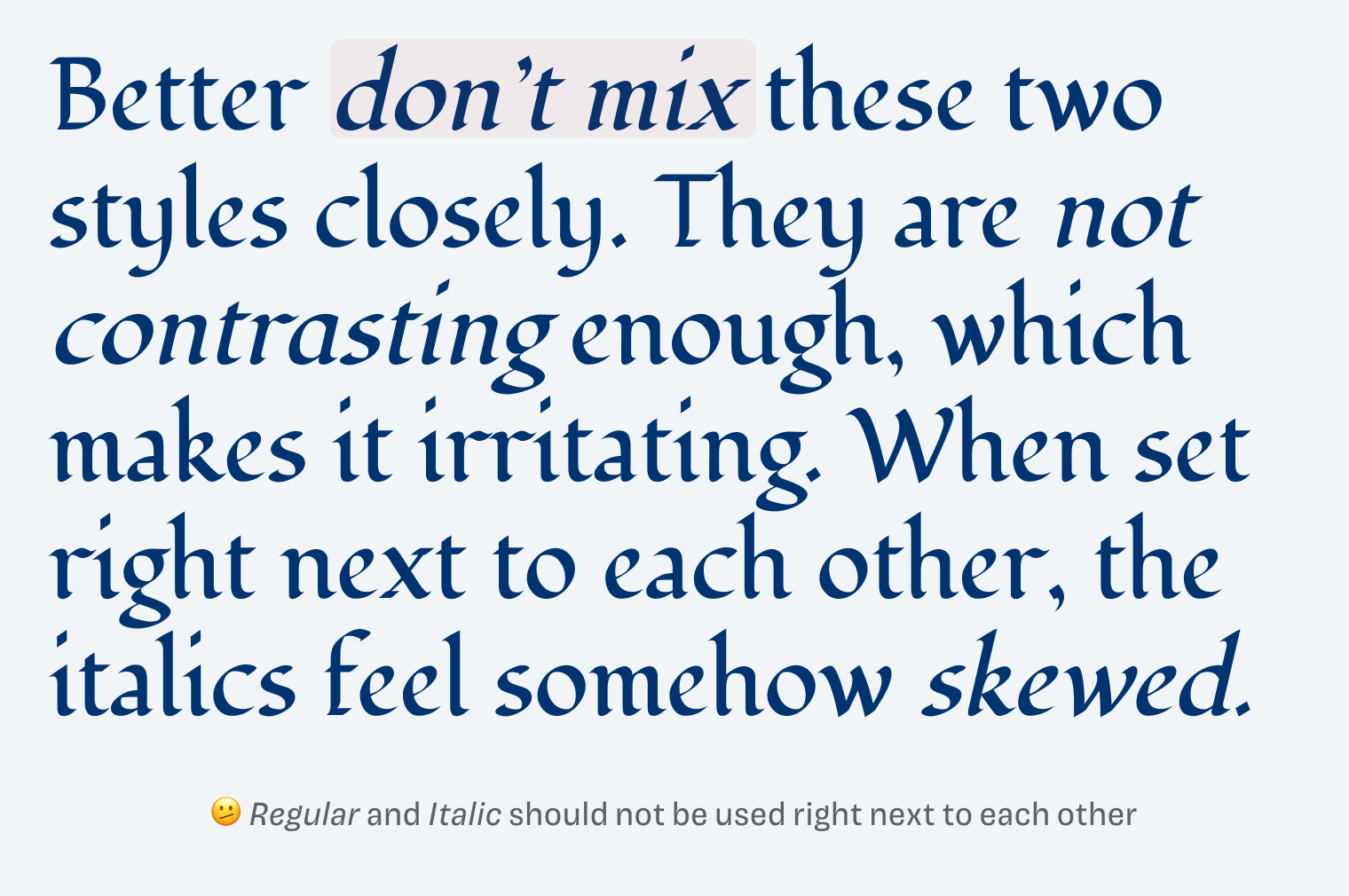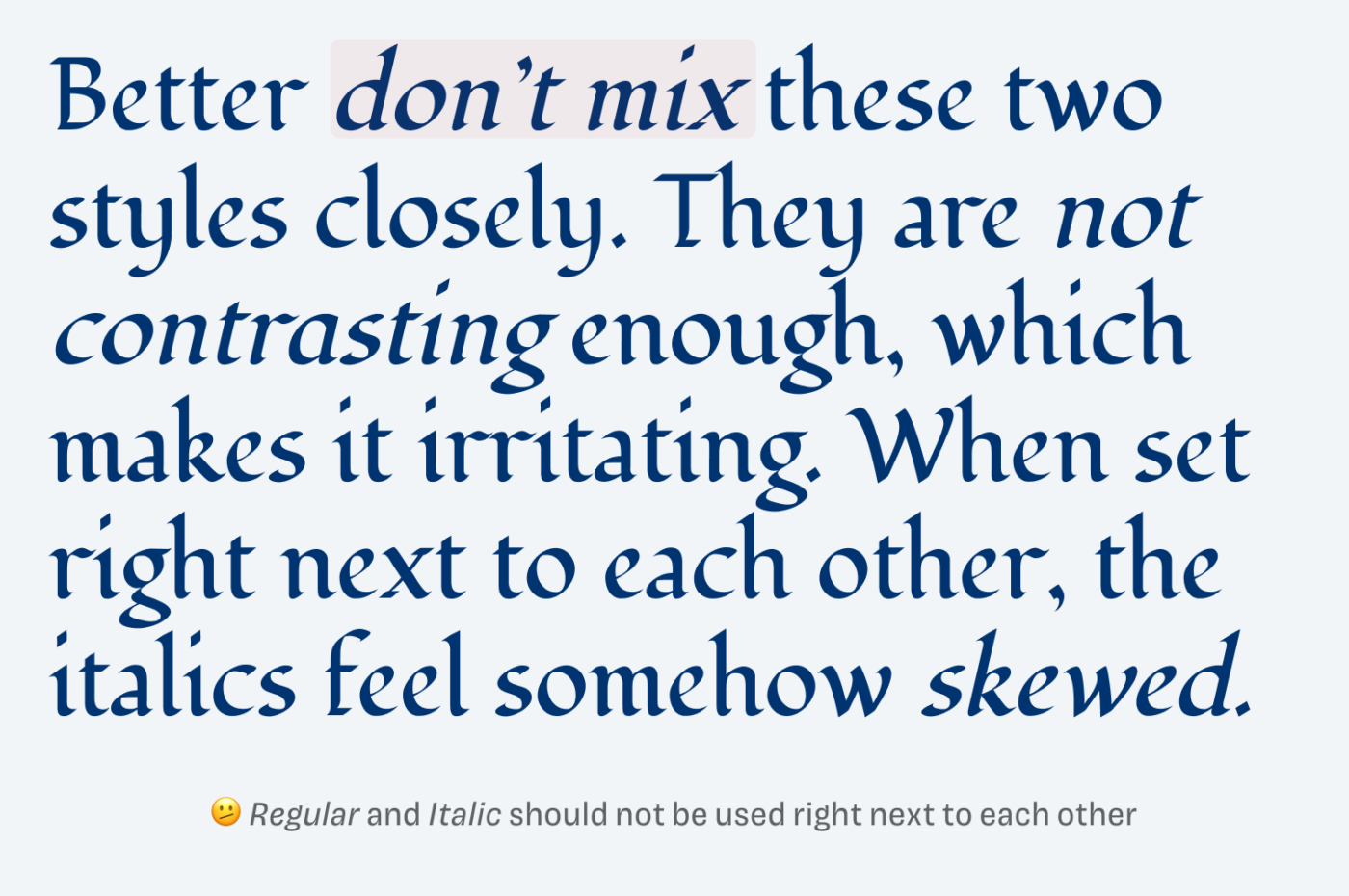 Besides headings and titles, a good use case for Fondamento could be an intro text or a pull quote. Something in editorial design that spices up the body text with a traditional and yet human note.
---
What do you think? Is Fondamento something for an upcoming project, or do you have a font recommendation? Tell me in the comments below!