My thoughts on Captura Now
Captura Now is another cool example of the revival of more approachable geometric sans-serif typefaces. It feels to be some kind of trend, after having reviewed Capitana, and Grato (interestingly all from German foundries). What I like about Captura Now, is that it definitely is the most approachable of them all. It is not so much rooted in that constructed feeling, coming with a very clear balanced appearance.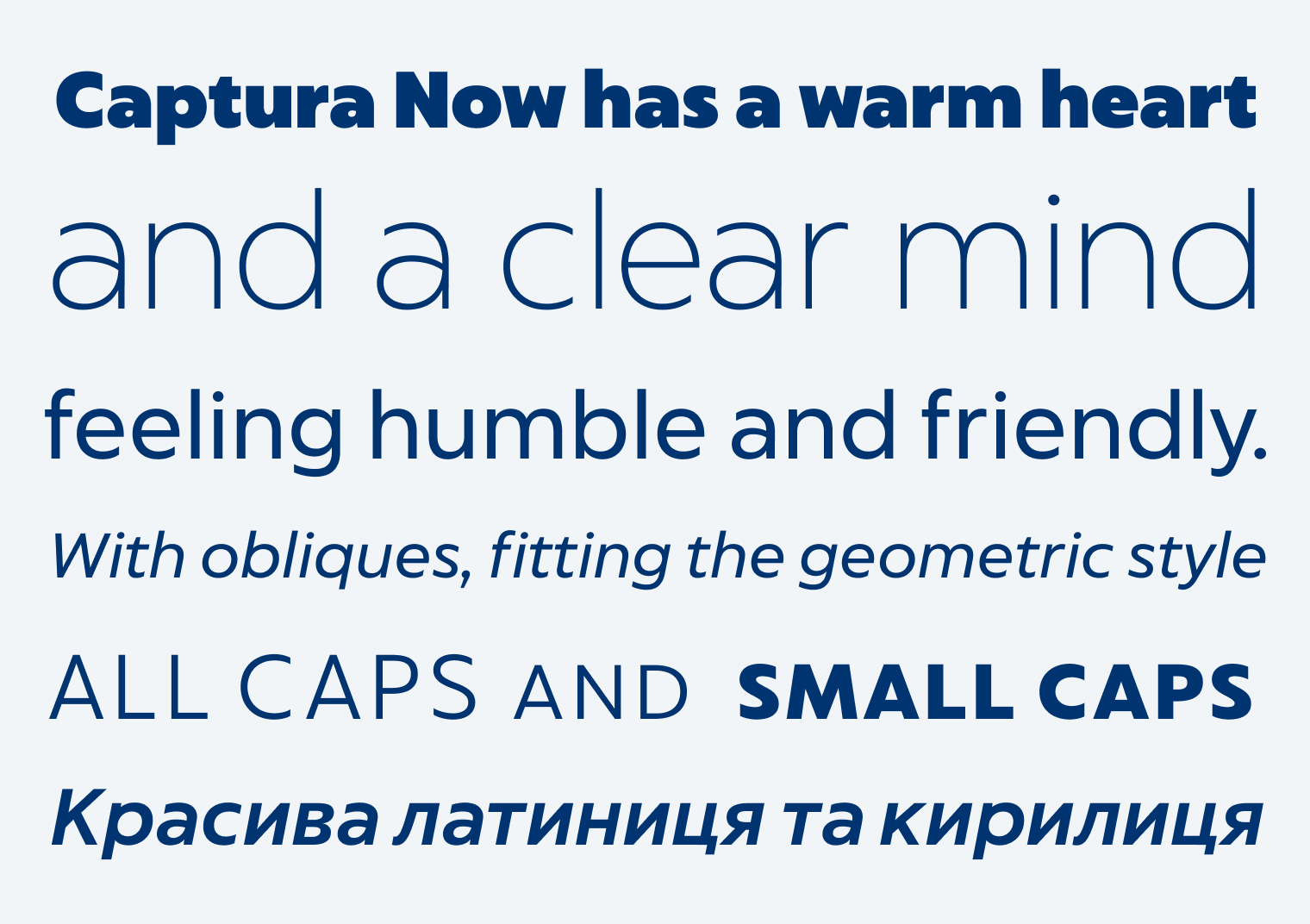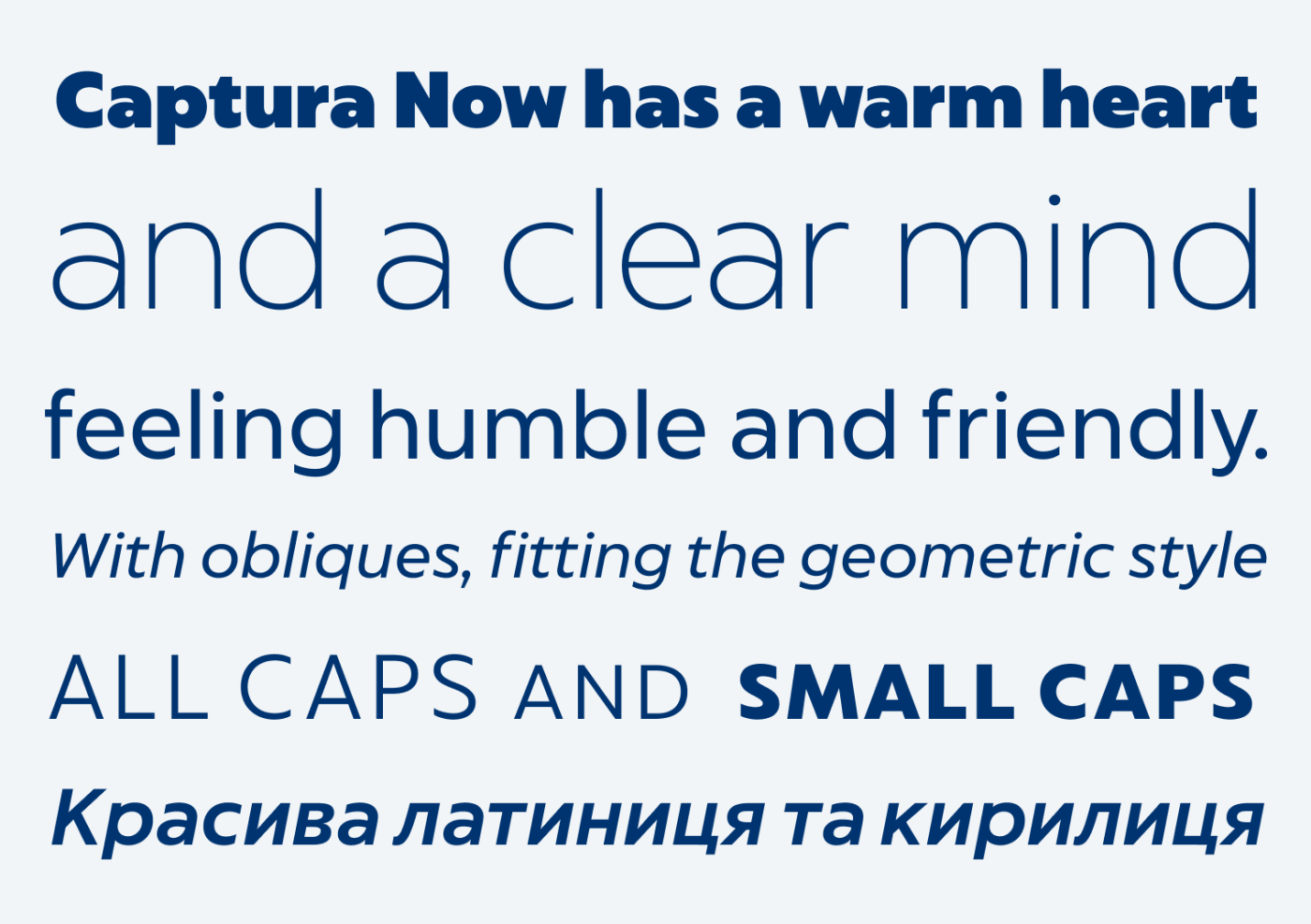 To make it clearer, what I mean by "warm heart", let me compare it to the mother of all geometric sans-serifs: Futura, here shown in the version by Paratype. Futura PT feels colder, distant, and maybe noble, due to the low x-height. Also, the letter forms are more constructed and closed. Captura Now is very smooth and grounded, less constructed, and with a much larger x-height.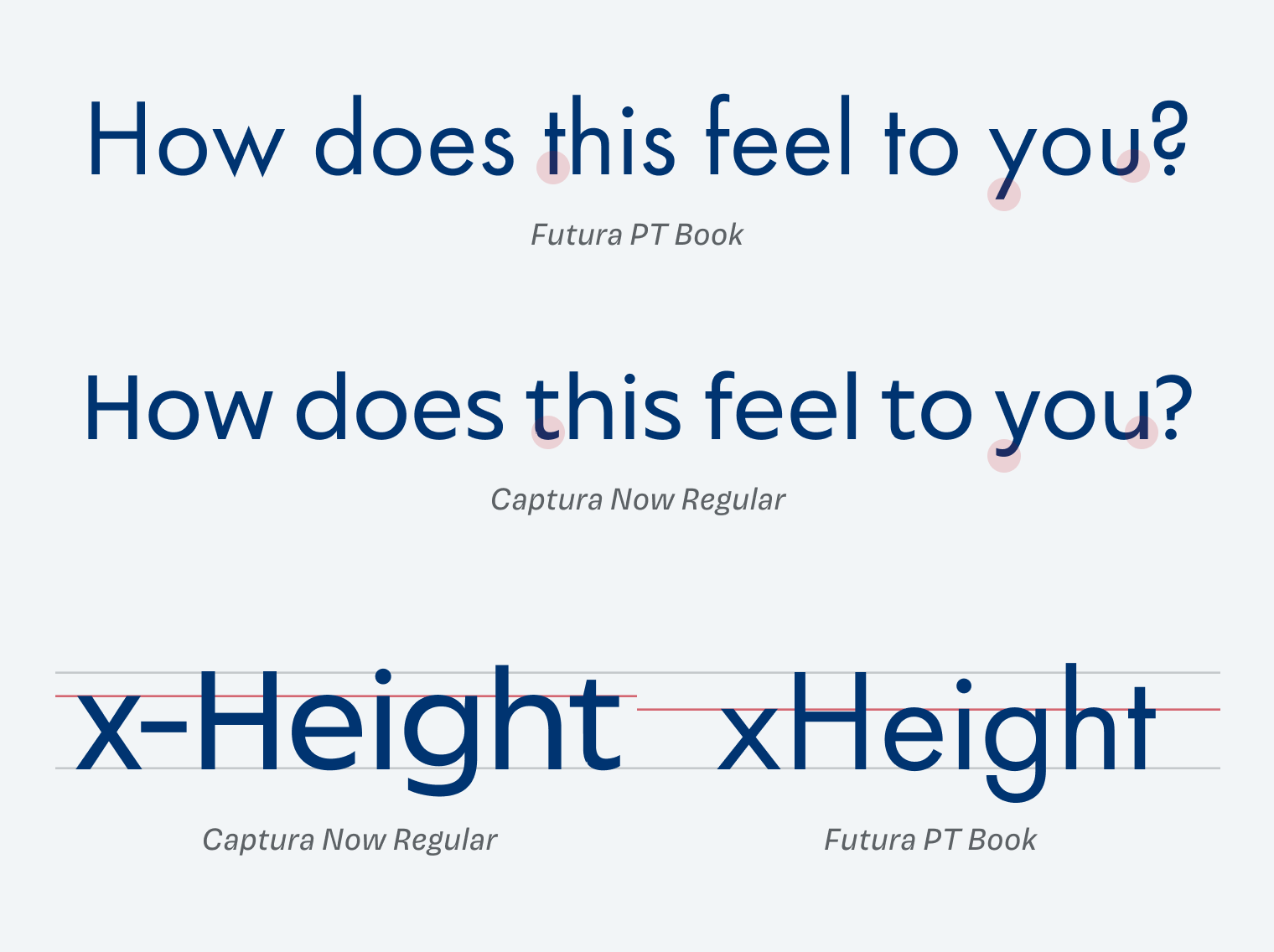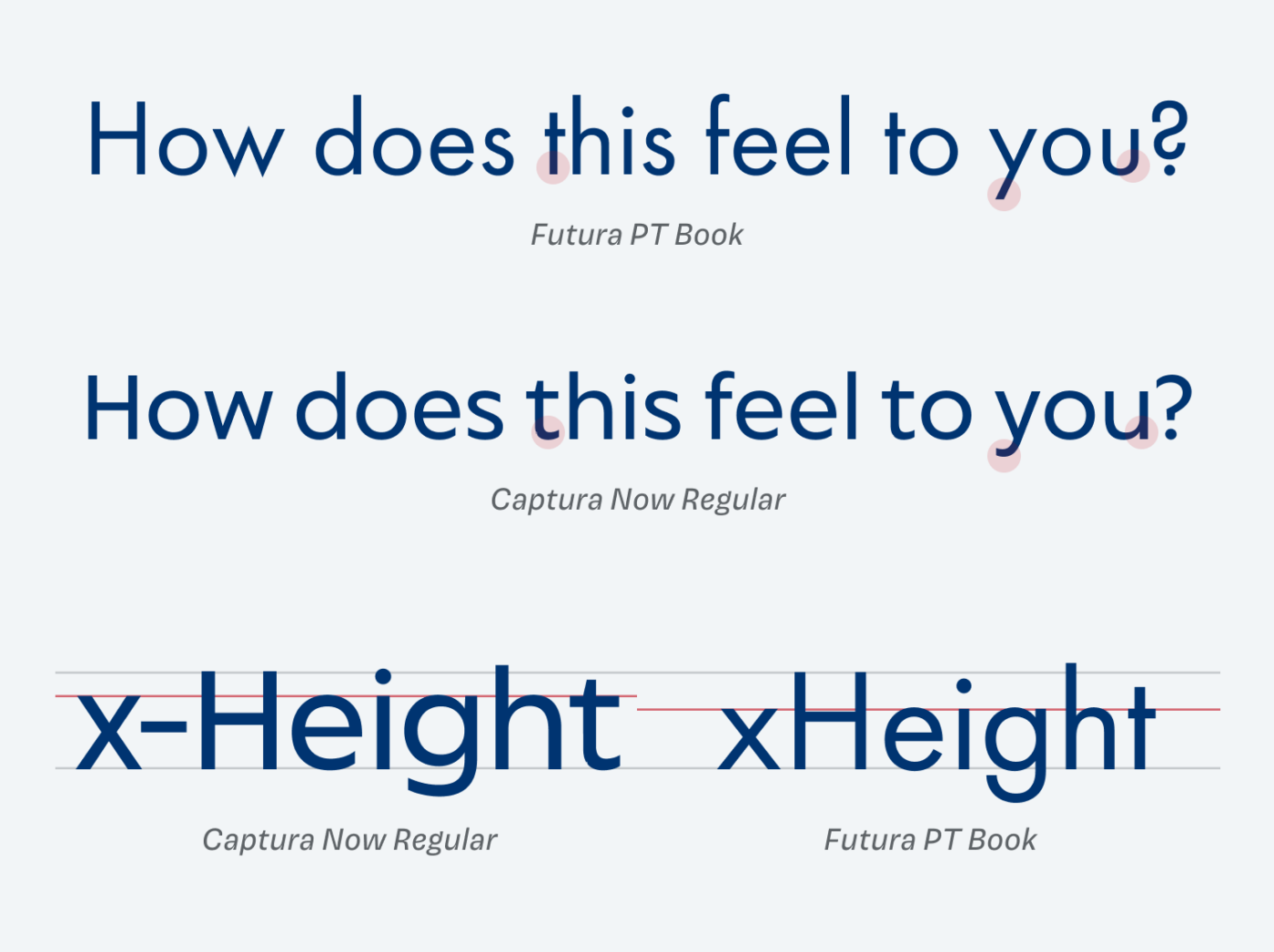 The x-height plays a big role in how to use this typeface. You can set Captura Now relatively small, and it will still be readable. The strokes are much stronger, too. On the other hand, Futura seems very delicate, and needs to be set at larger sizes to achieve a similar result.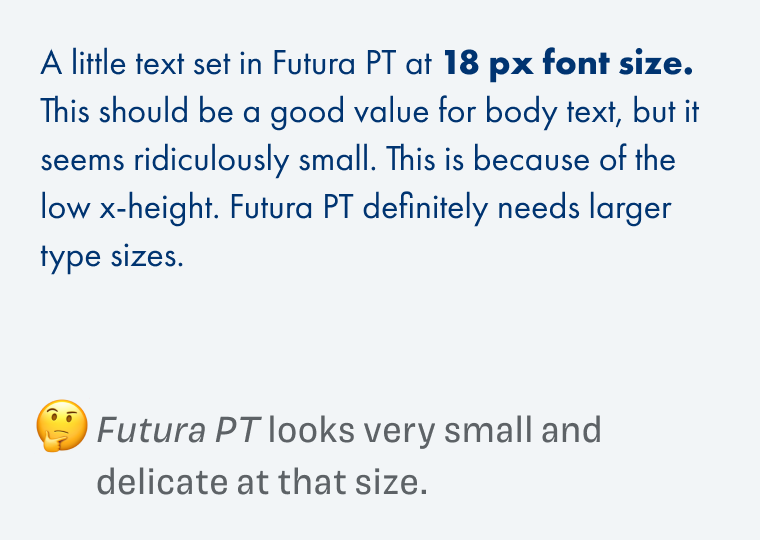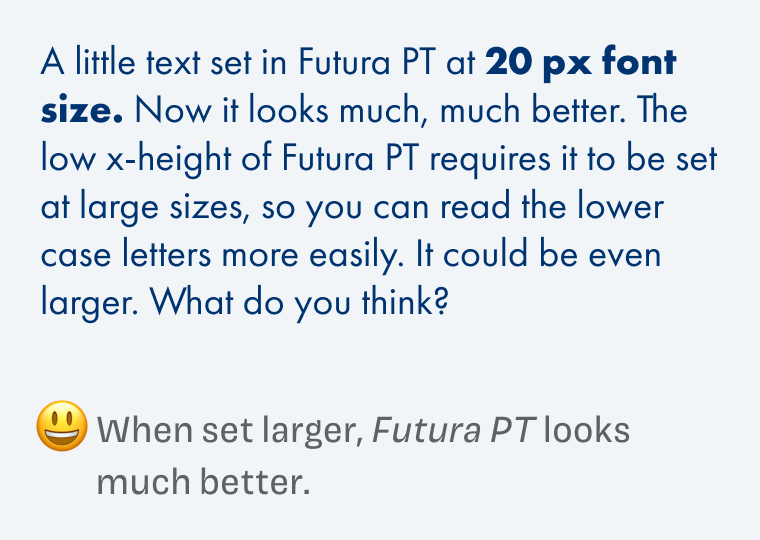 It always fascinates me, how the x-height influences this and shows us, that you always have to adjust the font size to the typeface you're using.
---
Thanks to Ashley, who shared this typeface with me. If you have some suggestions for other typefaces you like, tell me in the comments below!
Recommended Font Pairing
You are looking for an interesting heading font, choose playful slab serif Larrikin.
Captura Now
for Headings, Copy, UI Text
Larrikin
(free)
for Headings
Learn more about pairing typefaces using the Font Matrix.