My thoughts on Comma Base
I treasure John Boardley's blog I Love Typography since forever. So when he recently announced that it has a shop for fonts now, I was super thrilled! One of the many gems that caught my eye, was Comma Base, a new typeface by Martin Majoor. I know Martin from his precise work on the beautiful serif typeface FF Scala, so that name stands for quality.
With Comma Base the mood of a serif was blend with a sans. I like how elegant and airy the typeface comes across. It has narrow proportions and even in the lighter weights, a sturdy stroke. When getting bolder, Comma Base is more contrasting, reminding you of a broad pen. The open shapes make it very legible even in smaller sizes. So besides display and body text, it will work beautifully a user interface as well, while conveying this classical, human vibe.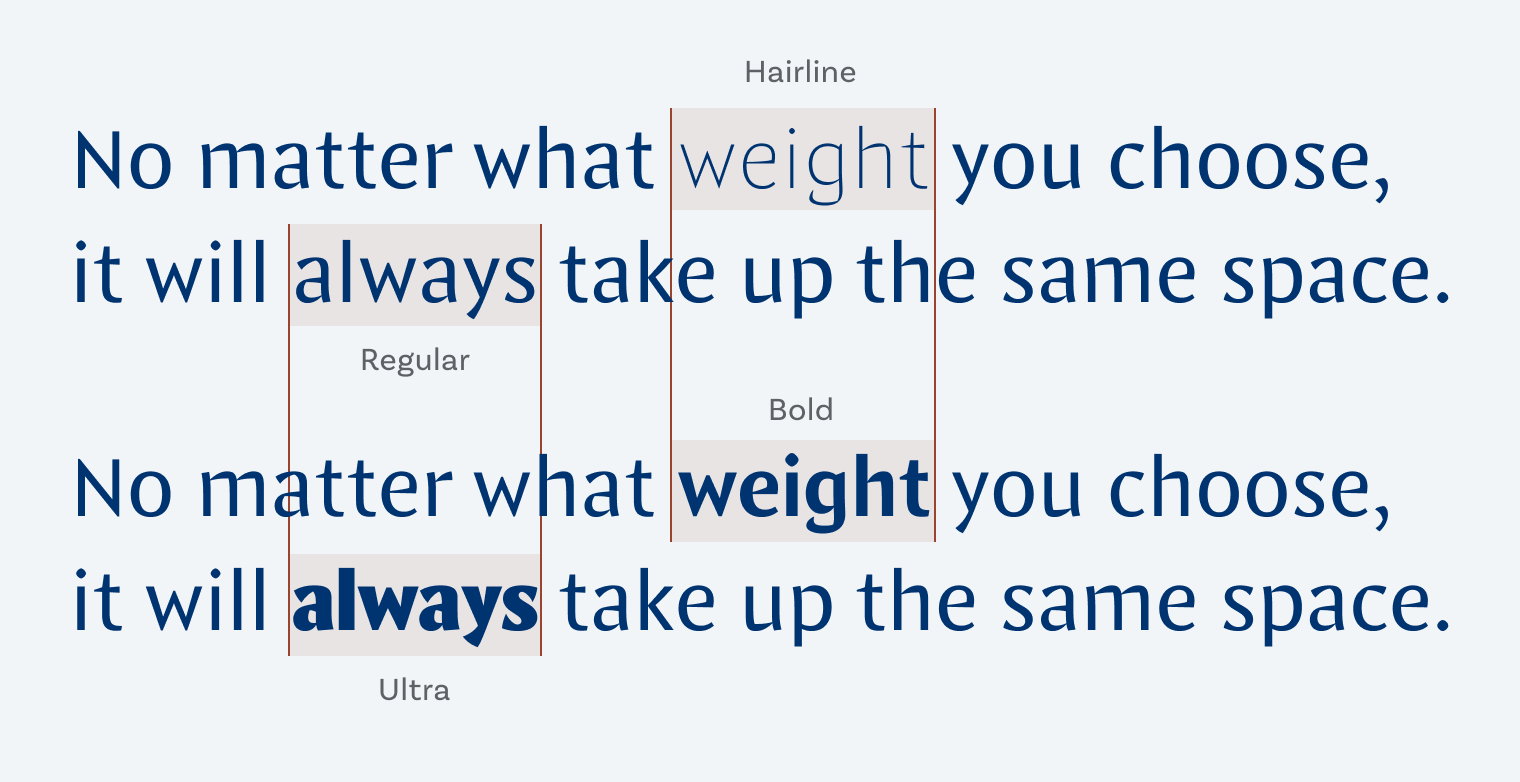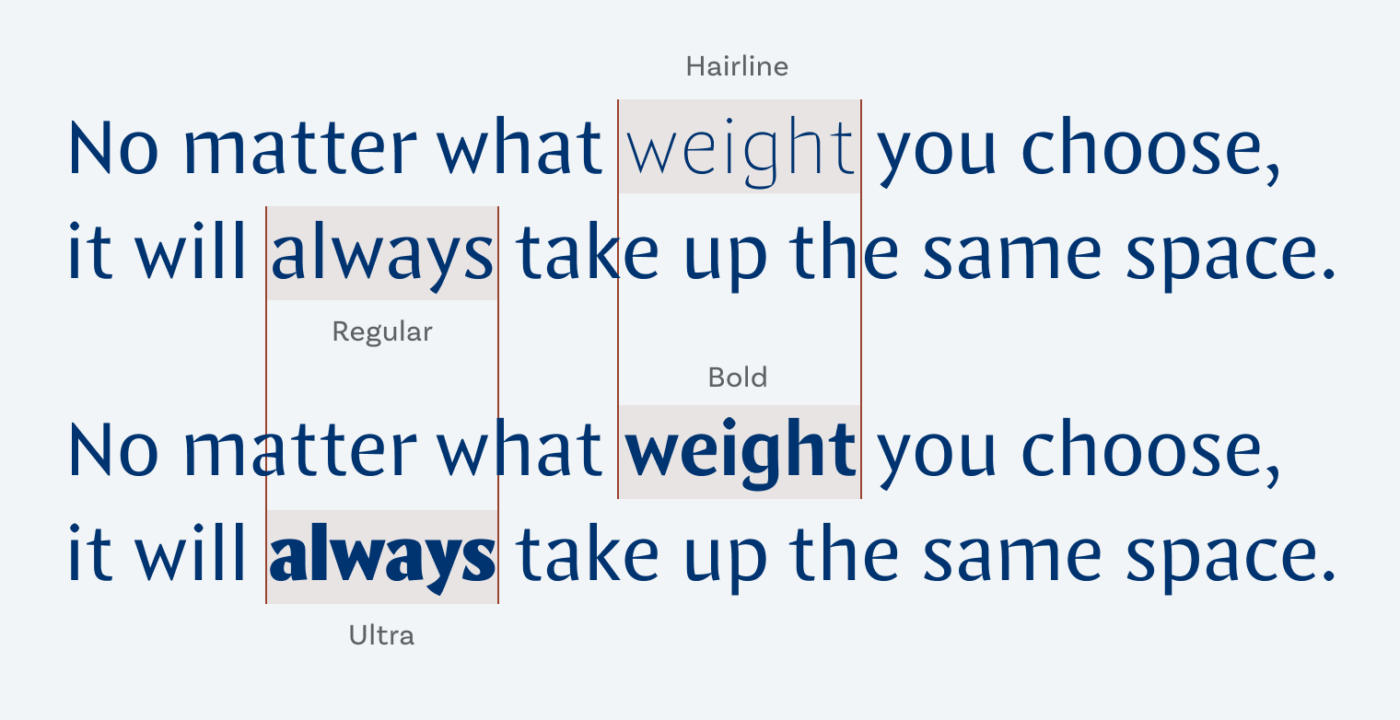 What excites me the most is, that Comma Base is a uniwidth font. This means changing a text from for example light to black doesn't effect the set width. A feature very, very, useful in digital design. It gives you the possibility to create text highlights or hover effects that won't create a reflow of text. Everything will stay in its place. How cool is that? I'm always irritated when a link in the navigation changes its weight and then everything else shifts. So Comma Base elegantly solves this problem you might never have thought about 😉.
You can download and test drive the Regular weight for free on your desktop computer and see if it fits your design.
---
What do you think? Is Comma Base something for an upcoming project? Tell me in the comments below!