With 2021 coming to a close, I want to appreciate the 48 past Font Friday recommendations by giving you my personal top 3 fonts for user interface and app design. If you're not sure what to pay attention to when choosing an appropriate typeface for functional text, I made an article and video just about that.
This time, there are no free fonts among them. I find it especially hard to get a good free font for UI design, but I think investing in good fonts is investing in the uniqueness of your project. What is your favorite typeface for UI or app design in 2021? Let me know in the comments!
3. Action Text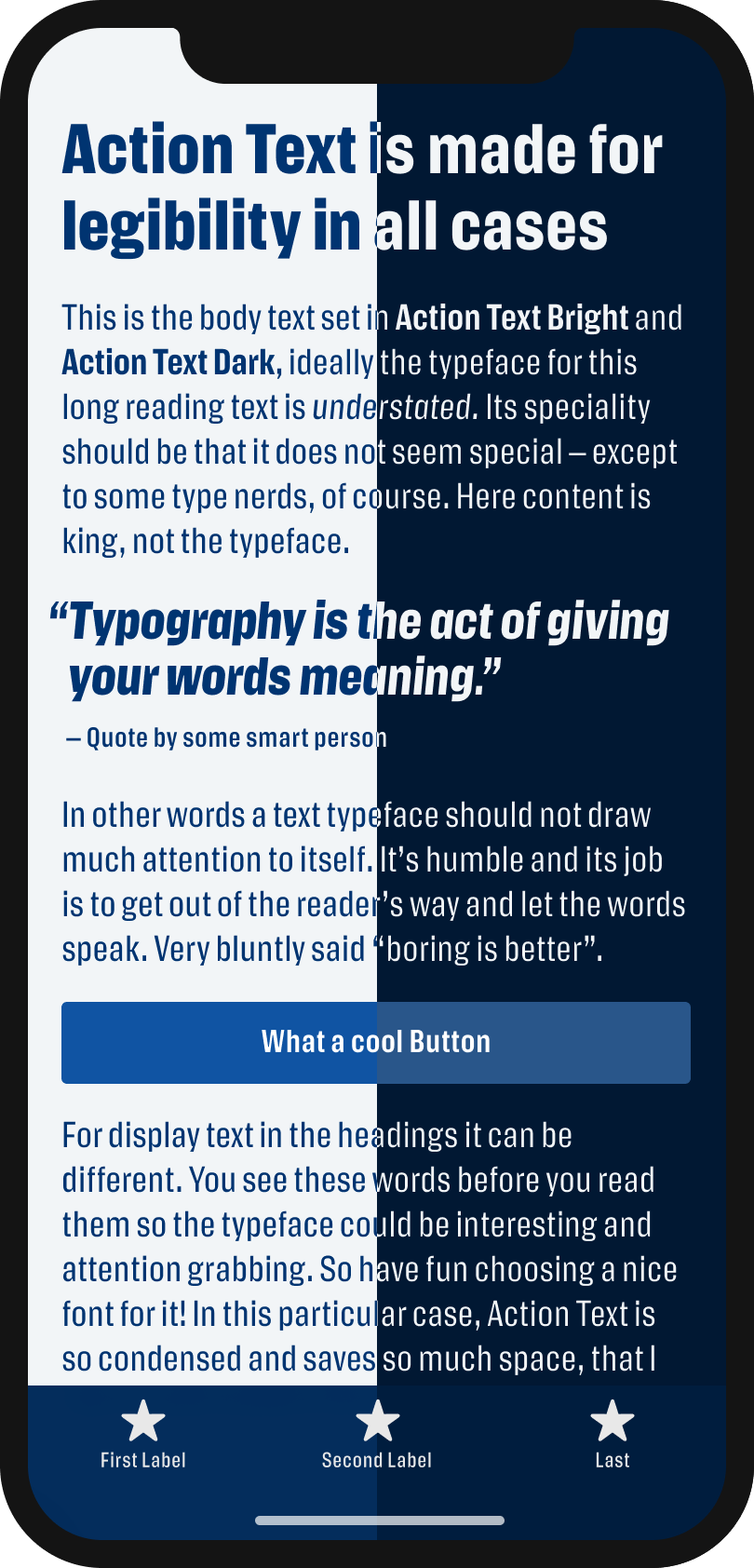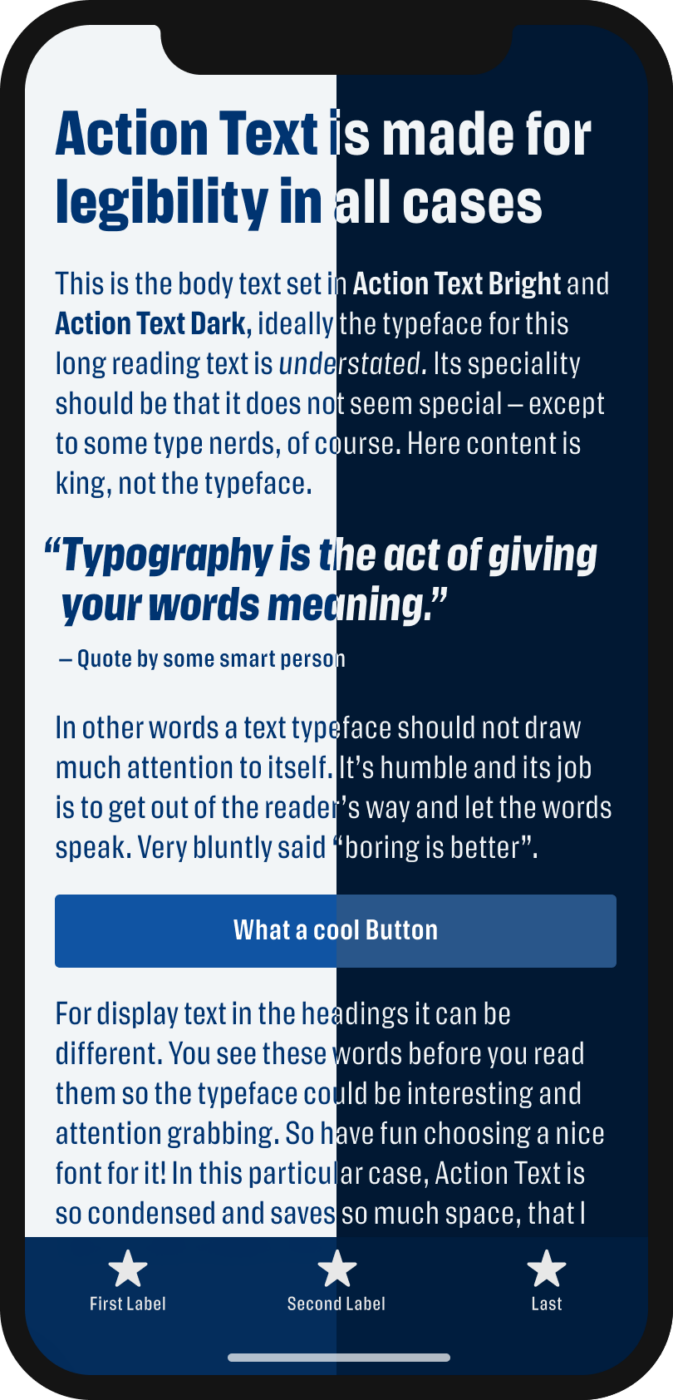 Sans-Serif typeface
by Erik van Blokland on Commercial Type
Over 16 styles (instances)
4 weights from Regular to Extra Bold with matching italics in the two grades Bright and Dark.
License
from $ 50 (web), $ 75 (app)
Why I picked it
The trend towards Darkmode does not decline. The two modes of Action Text, Bright and Dark, optimize it for light and dark background. The narrow design saves you space, which is always useful in mobile app design. Full Action Text review
2. Aglet Slab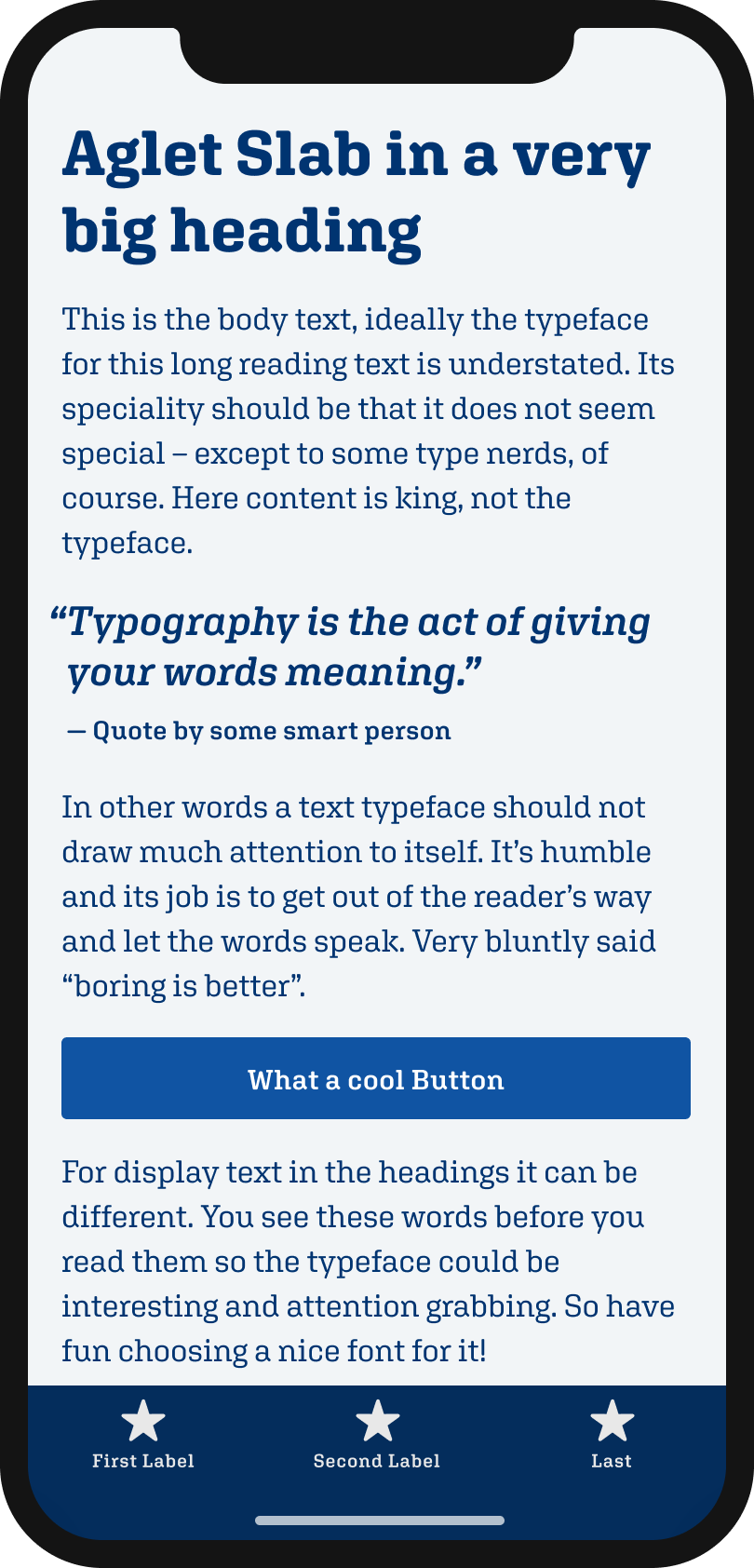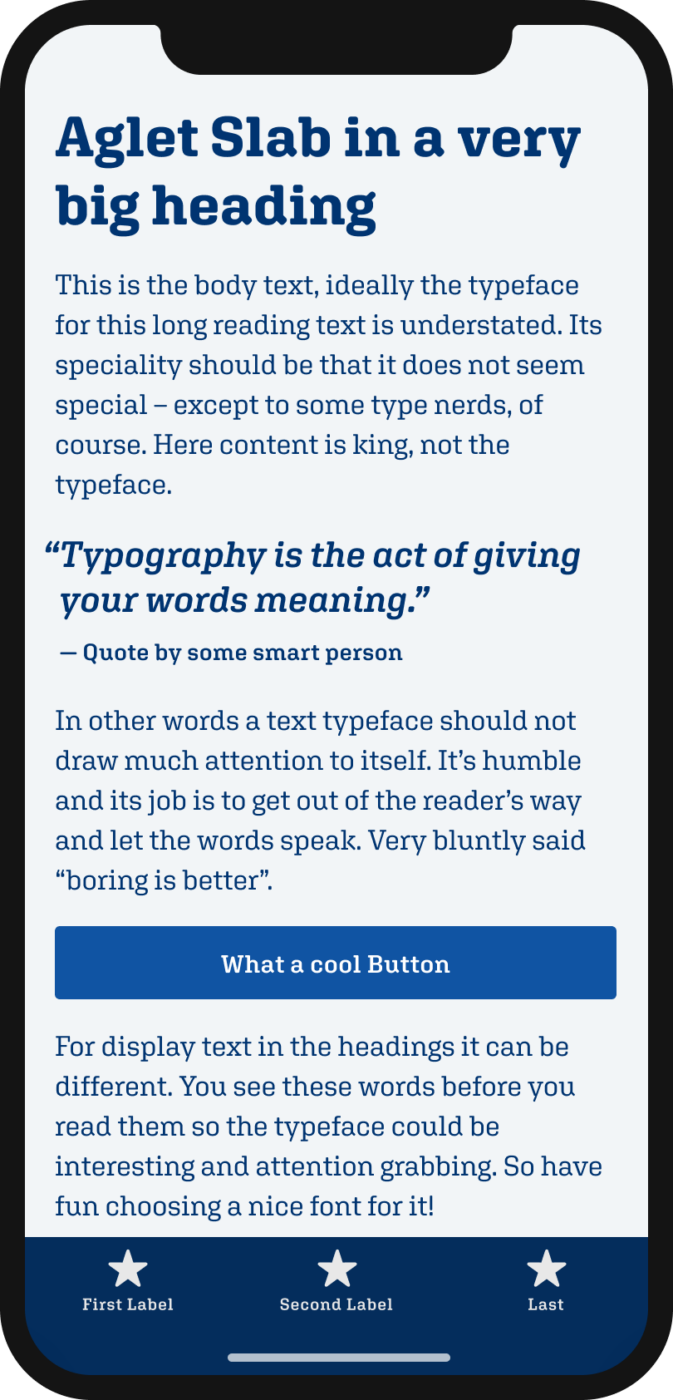 Slab Serif
by Jesse Ragan on XYZ Type
14 Styles
Extra Light to Ultra
with matching italics
License
from $ 40 (web), $ 140 (app)
Why I picked it
Aglet is techie and still approachable. It's well-equipped with all the OpenType features you need, cool icons, alternative characters, and different figures. And I think slab serifs are the upcoming stars in UI design. Full Aglet review
1. Right Grotesk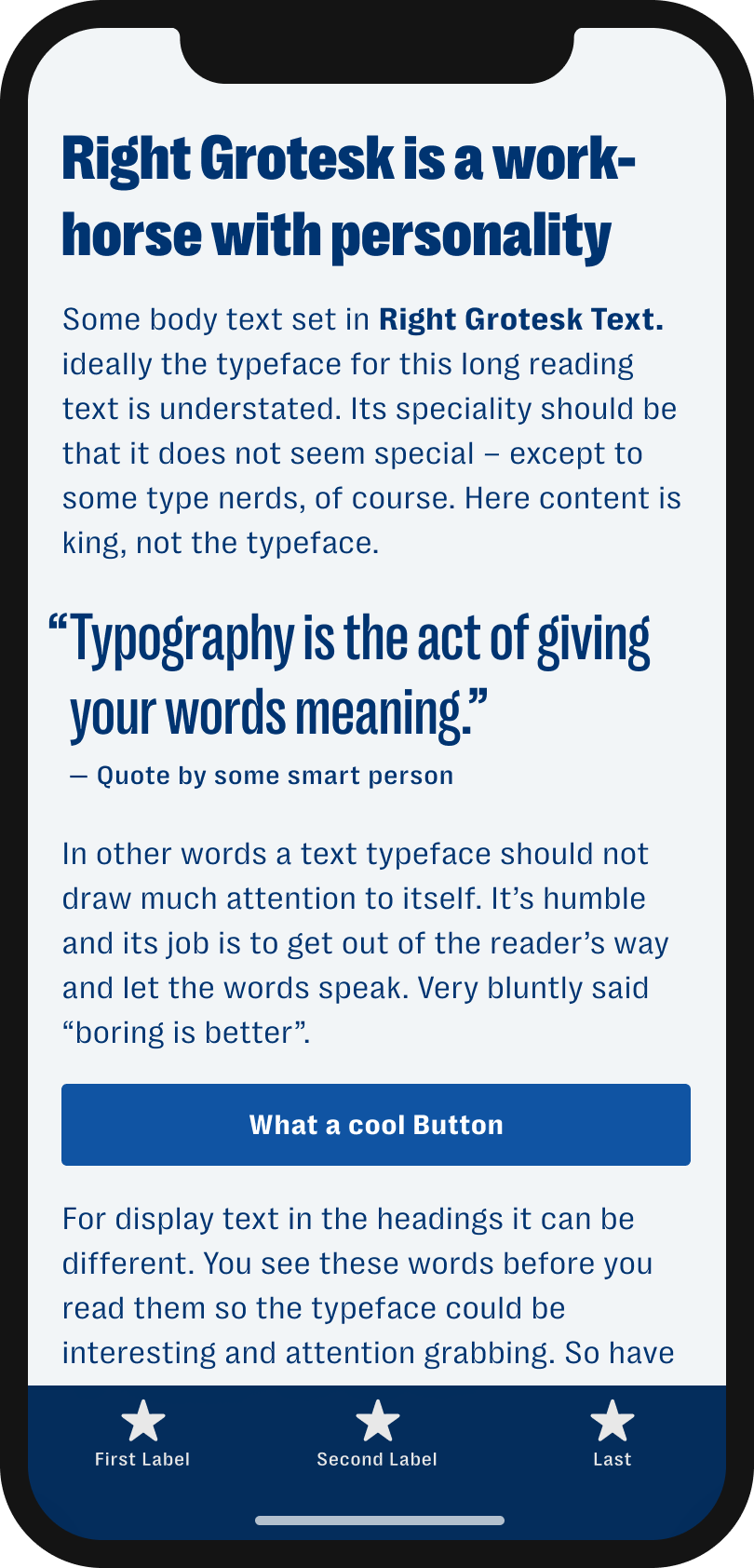 Sans-serif typeface
by Alex Slobzheninov, at Pangram Pangram Foundry
130 styles (instances)
From Tight so Spacial, Display and Text styles, just too much to list them here
License
from $ 30 (web and app)
Why I picked it
I used it in a big app design project this year and was very happy with it. So many widths and weights in one giant collection make Right Grotesk super versatile. Depending on the application, it can be quieter and more expressive. Full Right Grotesk review