Sans-serif typeface
by Lucas Descroix, available from The Designers Foundry
16 styles
8 weights: Thin to Black
all with matching italics
License for web/app usage
Single: from $ 35 (web), $ 150 (app)
Family: from $ 250 (web), $ 1,250 (app)
Best for
Headings (display text)
Long reading text (body text)
User Interfaces (functional text)
Specialty
These incredibly vibrant italics!
My thoughts on Fragen
Fragen is a text-display hybrid. Not one of those horrible car hybrids that claim to be environmentally friendly when they just want you to continue destroying our planet, while making you feel a bit better about it. This just makes me 😬 … okay, back to the font now. Hybrid means that it mixes the expressiveness of a display typeface with the calmness of a text typeface. It comes with a strong slab flavour, and these super vibrant italics! God, just look at them!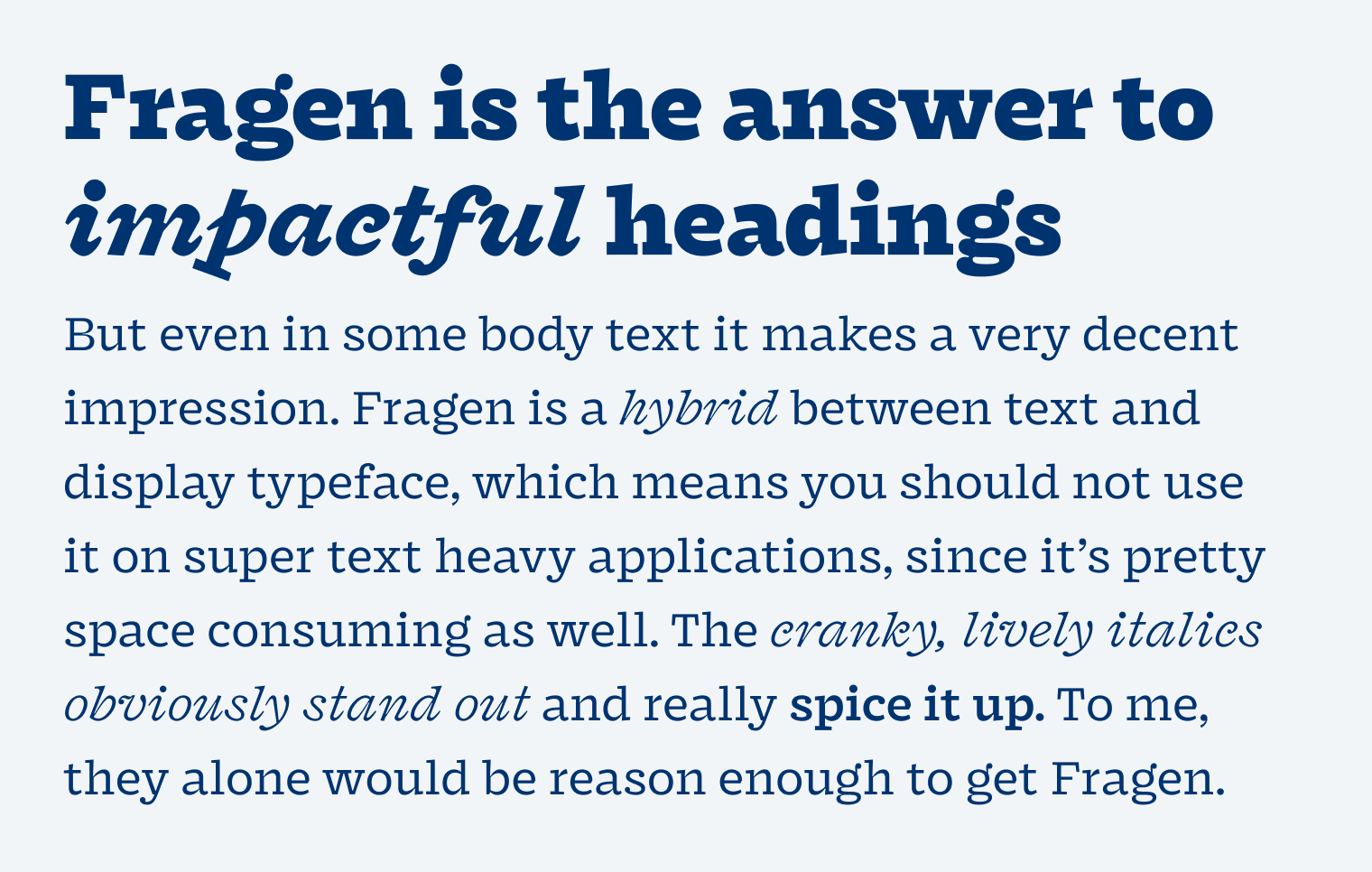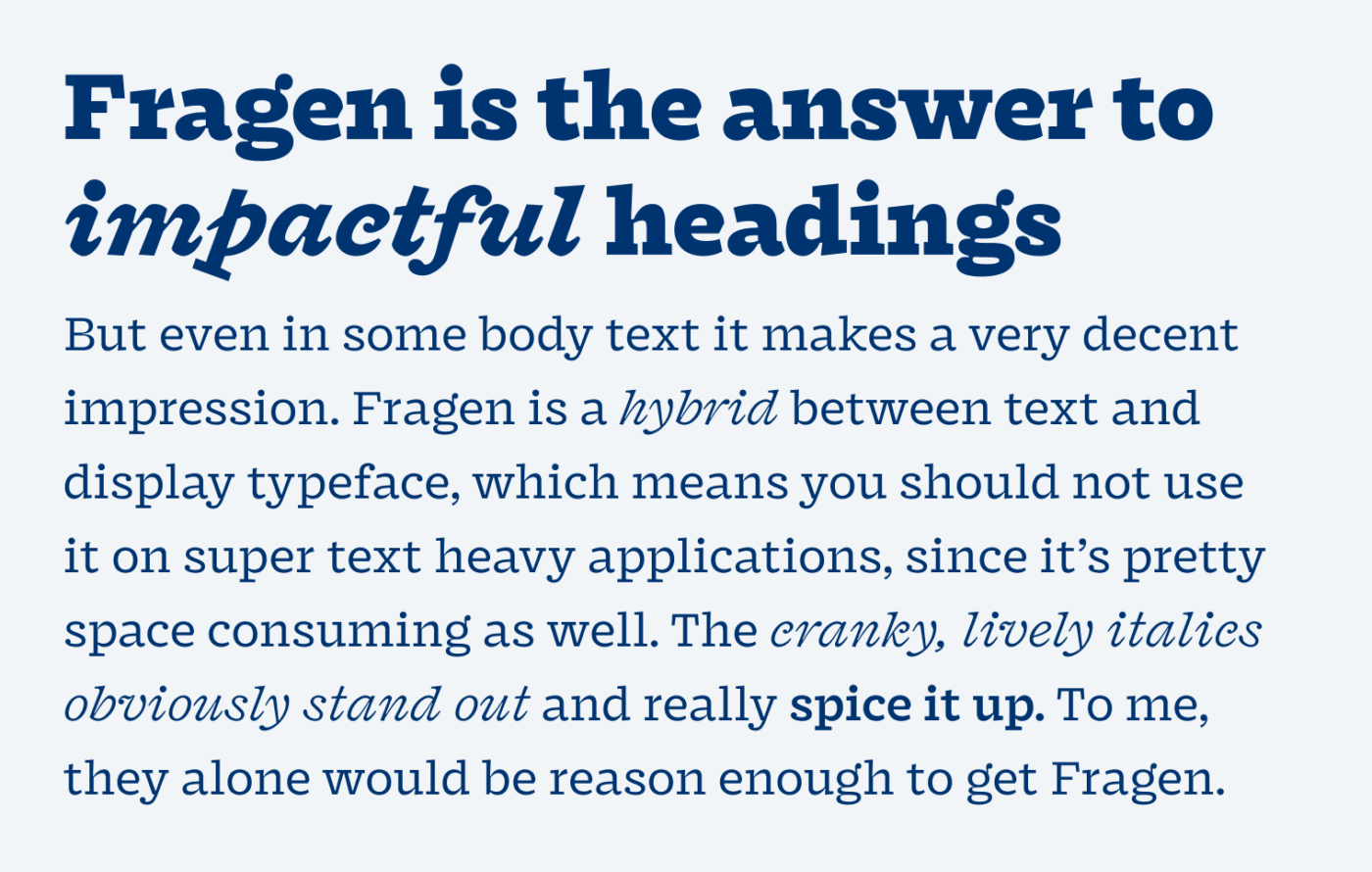 A very cool additional feature is the big number of symbols and patterns that come with Fragen. Especially on the web, these can be handy for common icons. And who would not love a nice custom manicule? Yeah, there's a term in typography for these ☛ hand symbols. I recommend Fragen for websites or apps that want to stand out, show character and be different. For long reading text or small functional text, it's not that suited, because it is rather wide.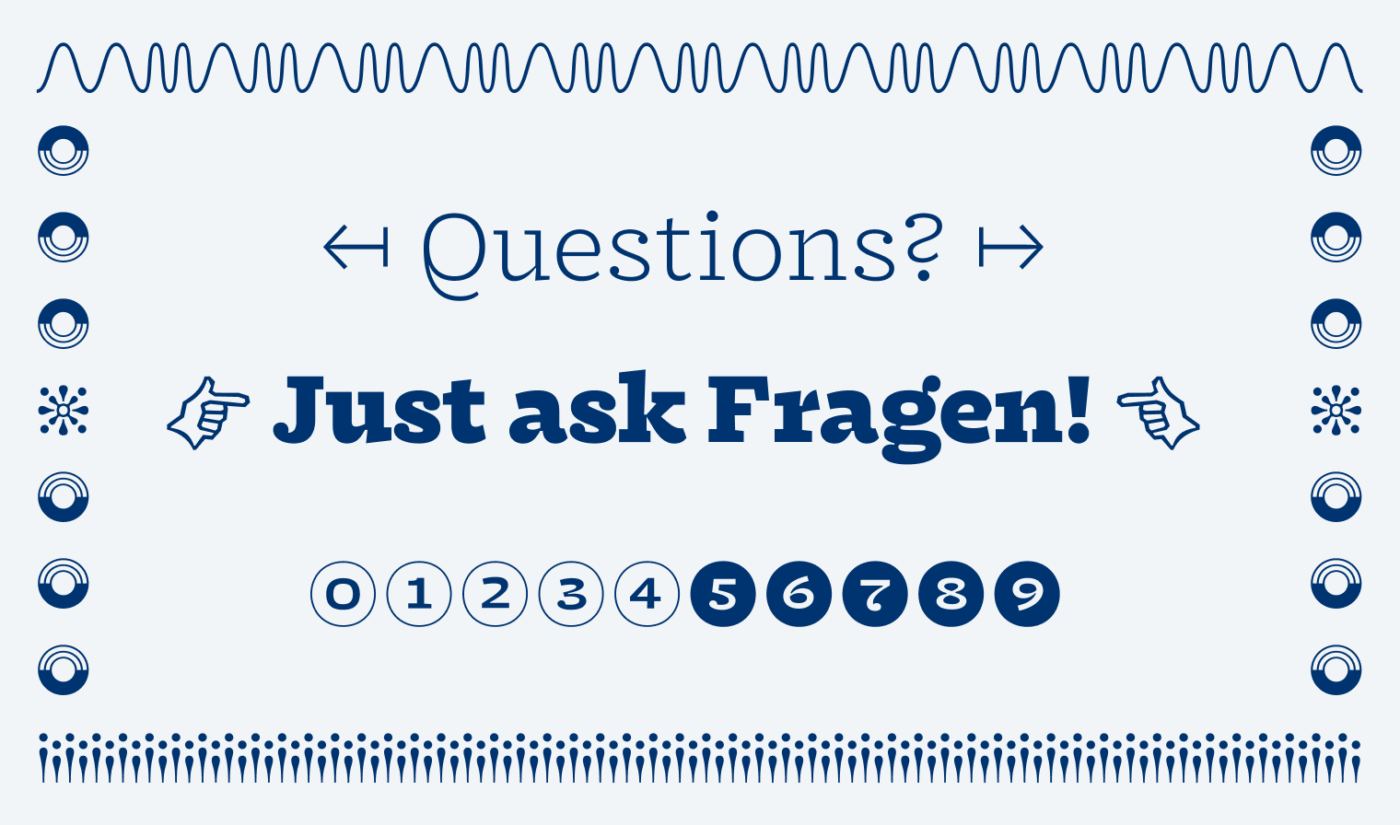 ---
What do you think? Is Fragen something for an upcoming project? Tell me in the comments below!