My thoughts on Sora
Sora is a free and open-source typeface that was commissioned by the Japanese company SORAMITSU. Designed by Jonathan Barnbrook and Julián Moncada, it is available as a variable font and listed Google Fonts as well. It has a geometric design, seems clear and a bit technical.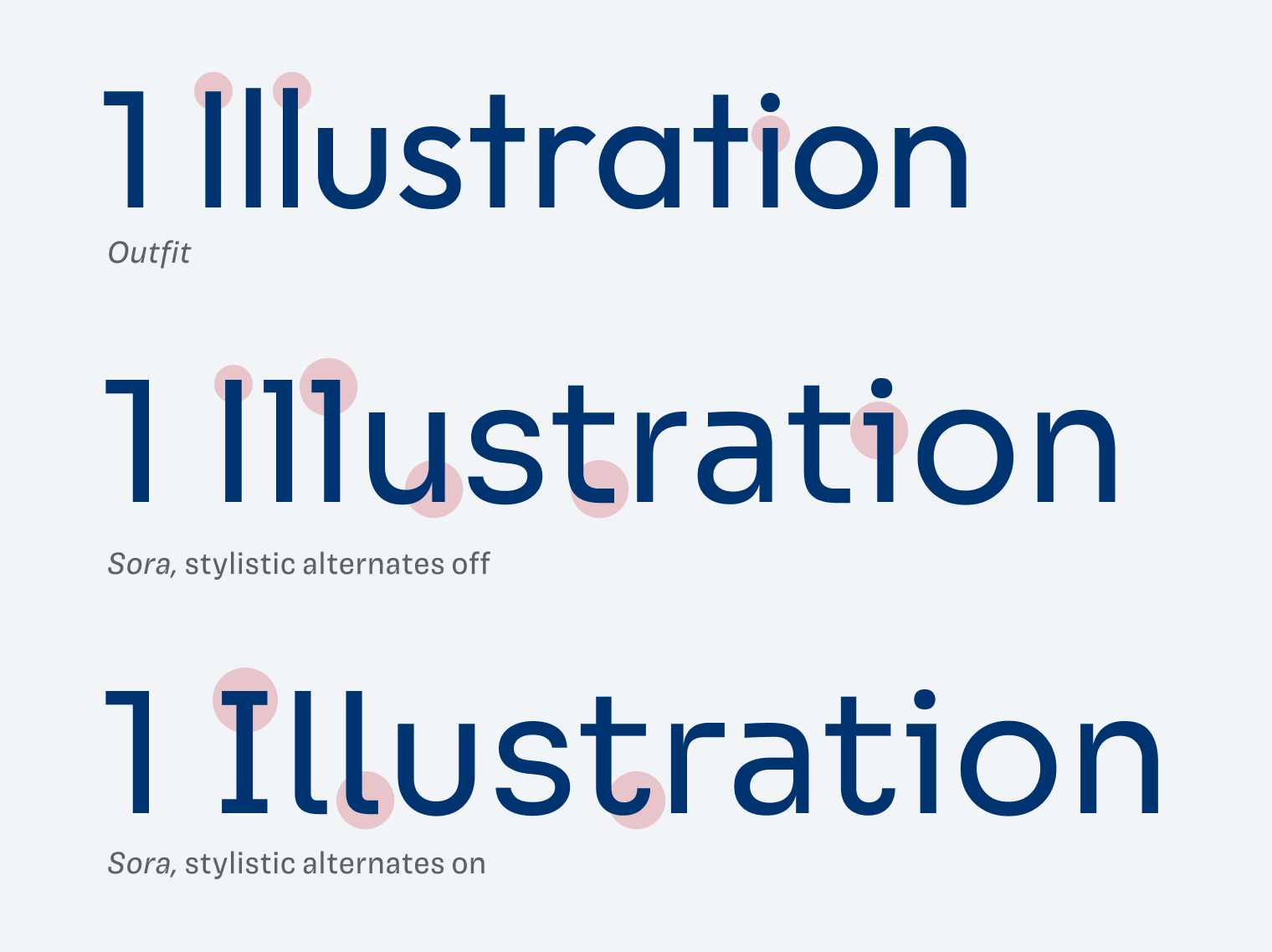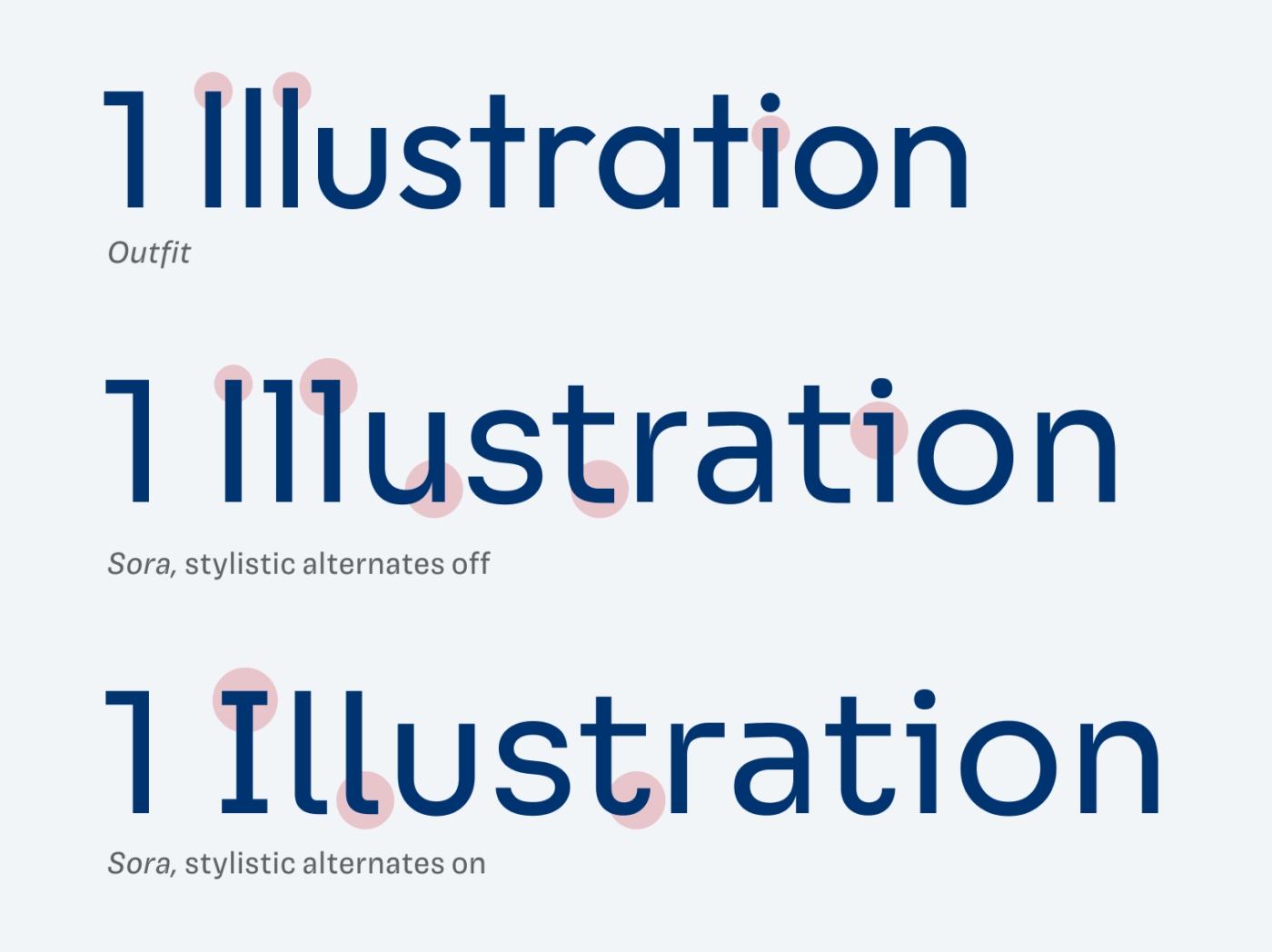 These kinds of typefaces often come with legibility issues, but not in this case. The serifs on the lower case l and i make it more distinct and remove ambiguities. Additional stylistic alternates give it a different touch and make it even more distinct. The italics, which are actually obliques, seem very dynamic with the subtle serifs on those characters.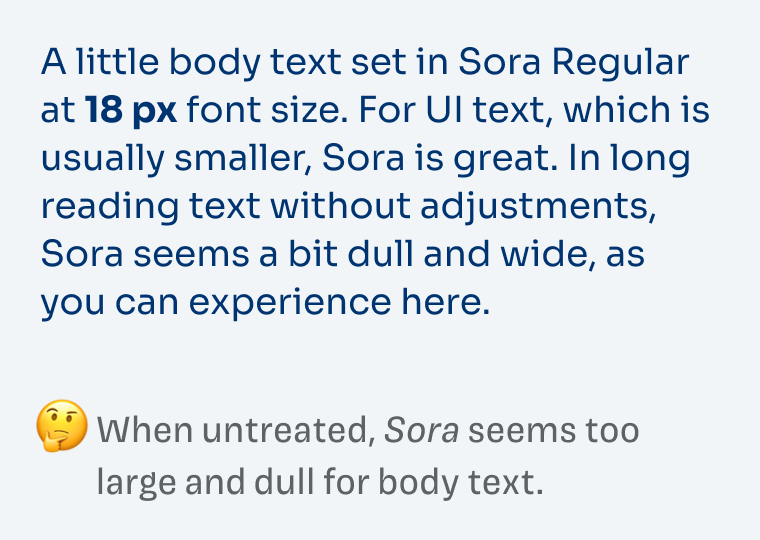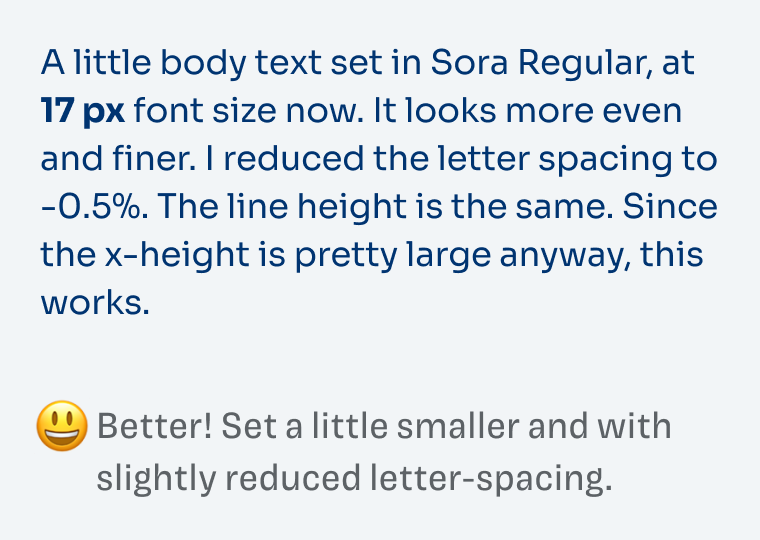 The sturdy strokes and the large x-height make Sora ideal, if you use it in the smaller functional text of user interfaces. But for body text, it might seem too rough, when untreated. I recommend decreasing the font size slightly and making the tracking a bit tighter. Overall, a very beautiful typeface for screen design, but not only.
Pro-tip: to get the additional medium weight, and the italics, you have to download it from Github and check out the fonts/tff/v2.1beta subfolder, since on Google fonts those are not available (yet).
---
What do you think? Is Soar something for an upcoming project? Tell me in the comments below!