My thoughts on Shantell Sans
The free typeface Shantell Sans is based on the handwriting of the artist Shantell Martin with type design and font engineering by ArrowType. It has an easy-going, approachable and fun vibe to it. When you look at Martin's wonderful art, you can see how her handwriting is reflected in it, especially in the caps.
The typeface is obviously inspired by Comic Sans, as Martin describes: "Since I was a kid, I have liked how playful and easy it was to read text in Comic Sans, especially for me as a dyslexic." But Shantell Sans takes it a step forward, looking much more organic and playful. This is a strength, but also a weakness when it comes to longer reading text. And while the variety of handwriting can be felt, it is a bit disappointing to see that the individual letters are exactly repeated.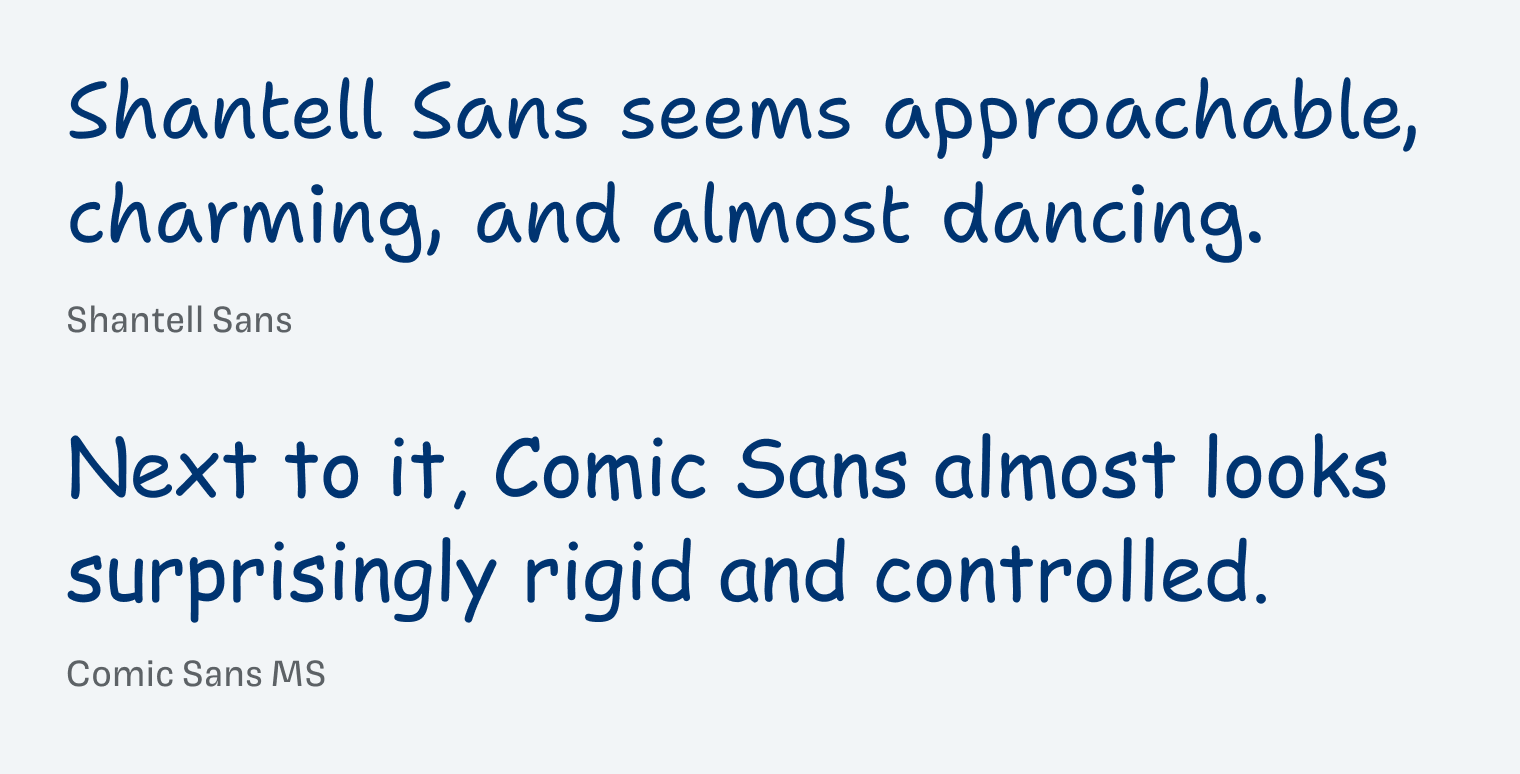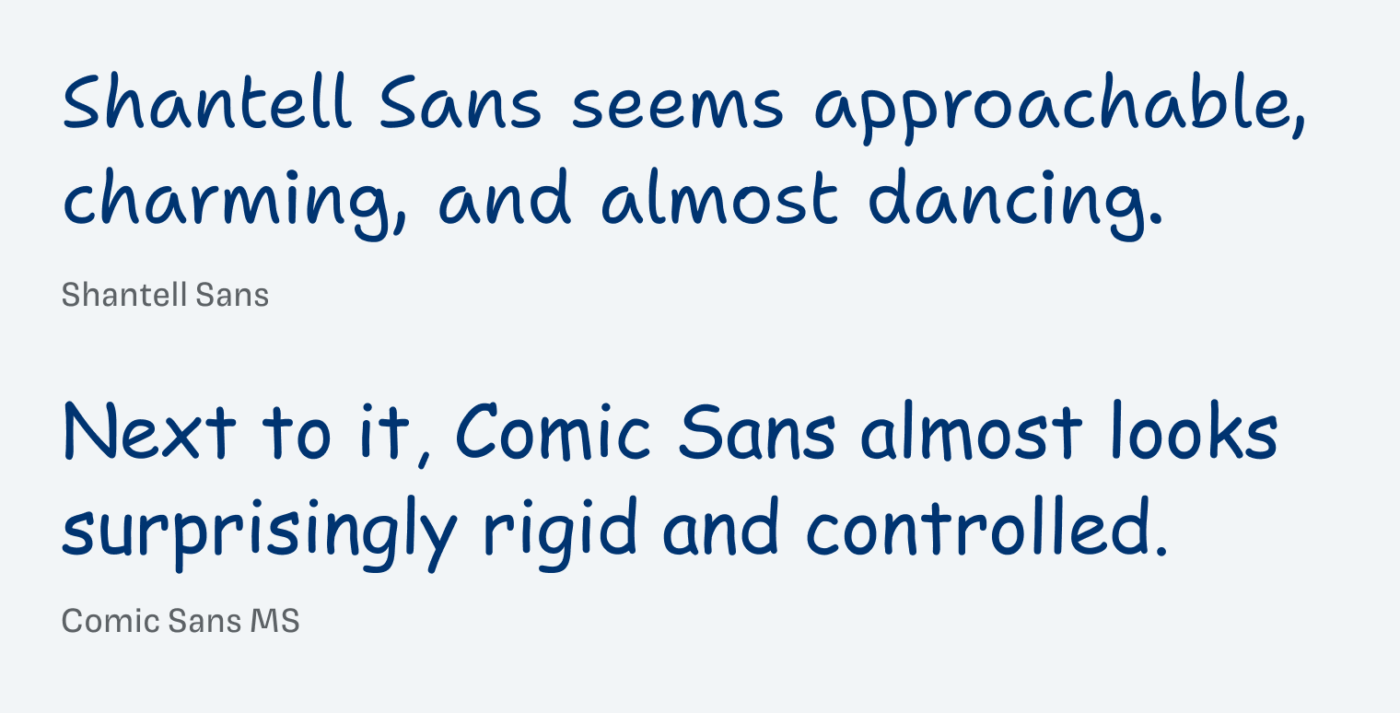 The biggest asset of Shantell Sans is the informal and bounce axes coming with the variable font. This can compensate a bit for the lack of character variation, especially when used in animation. The clever programming behind it always creates a wavy pattern for the bounces, which is truly inspiring for web or app design.
In a more practical use case, the typeface sets its own rules, especially for text emphasis. As you can see when reading the interesting design process, the italics do not really work to highlight text. This is because of the overall very informal construction of Shantell Sans. Here you can see some different approaches you can use for text emphasis.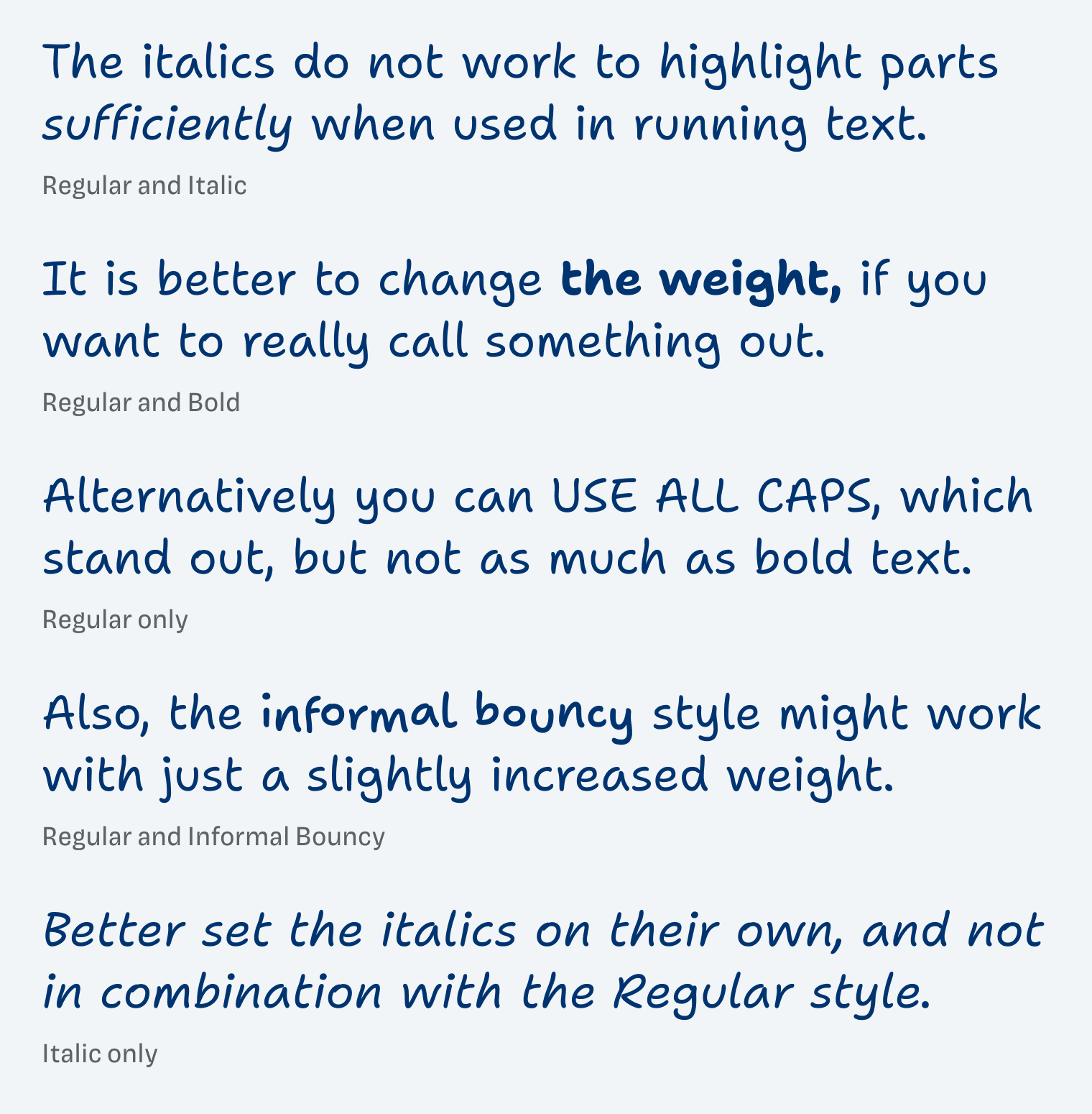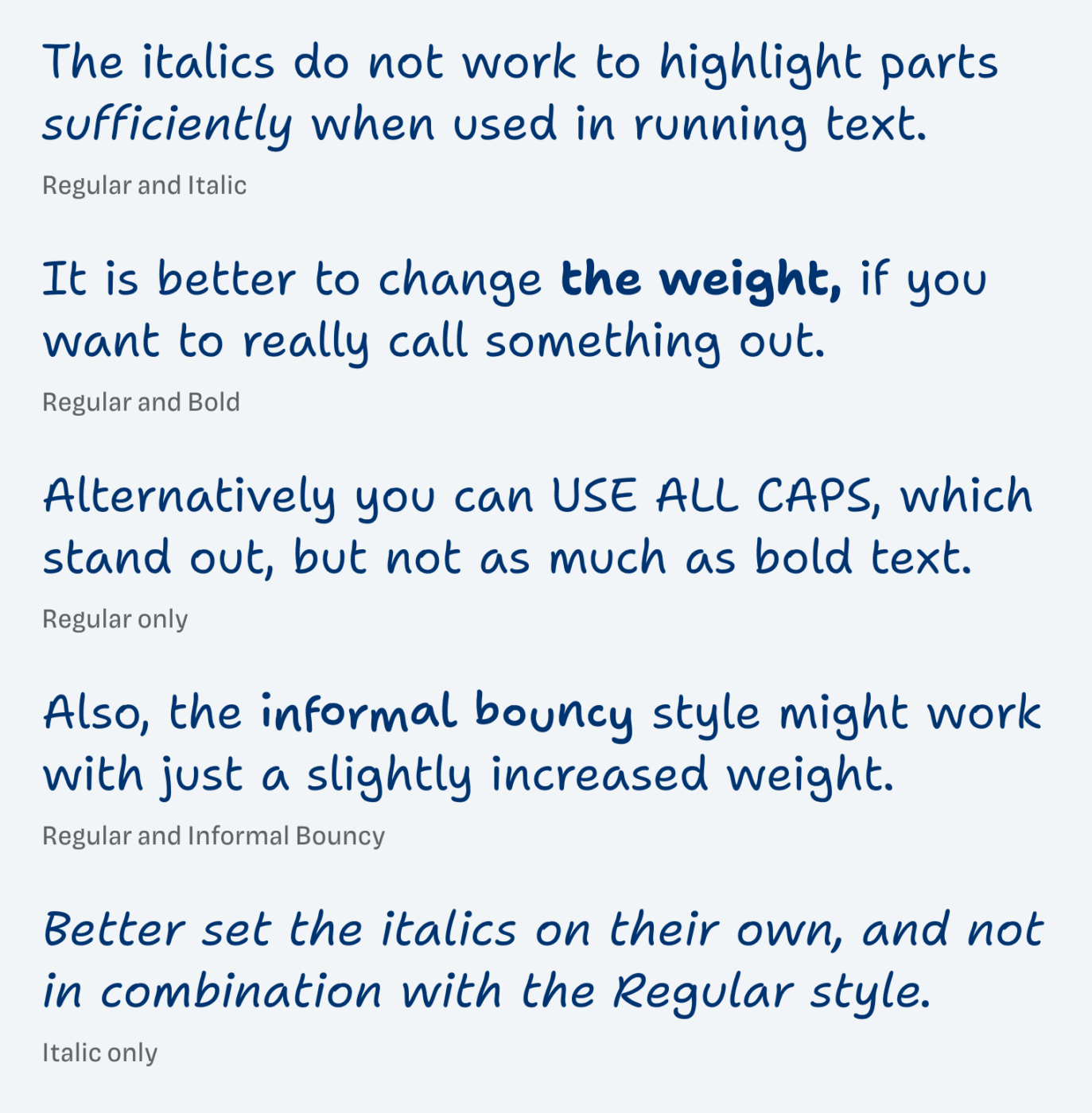 Clearly a lot of thought, love and attention for detail went into the creation of Shantell Sans. It is a wonderful alternative to Comic Sans, much more sophisticated, very legible, but maybe not the ideal for longer text. Give it a try, use it for captions, titles, pull quotes, and play around with the possibilities the variable font brings.
---
Thanks to Lorcan for pointing me to this typeface. If you have a recommendation, write it in the comments below!