My thoughts on Roba
I briefly know Franziska Weitgruber, the designer behind Roba, from a small alumni get-together years ago of our graphic design school in Austria. After that, I followed along her work, and fell in love with the striking type designs she made in recent years.
What I particularly like about Roba, this sans-serif display typeface that mixes the vibe of the 20ies with contemporary contrast, are the two different styles, High and Low. Roba High is so beautifully geometric, it can feel light as a summer breeze and the bolder it gets, the more character it shows, like a South Tyrolean wine. Okay, I'm making things up here, since I don't really know anything about wine and South Tyrol, but I know Franziska's from there 😜. Anyway, Roba High would perfectly fit for larger text in display sizes.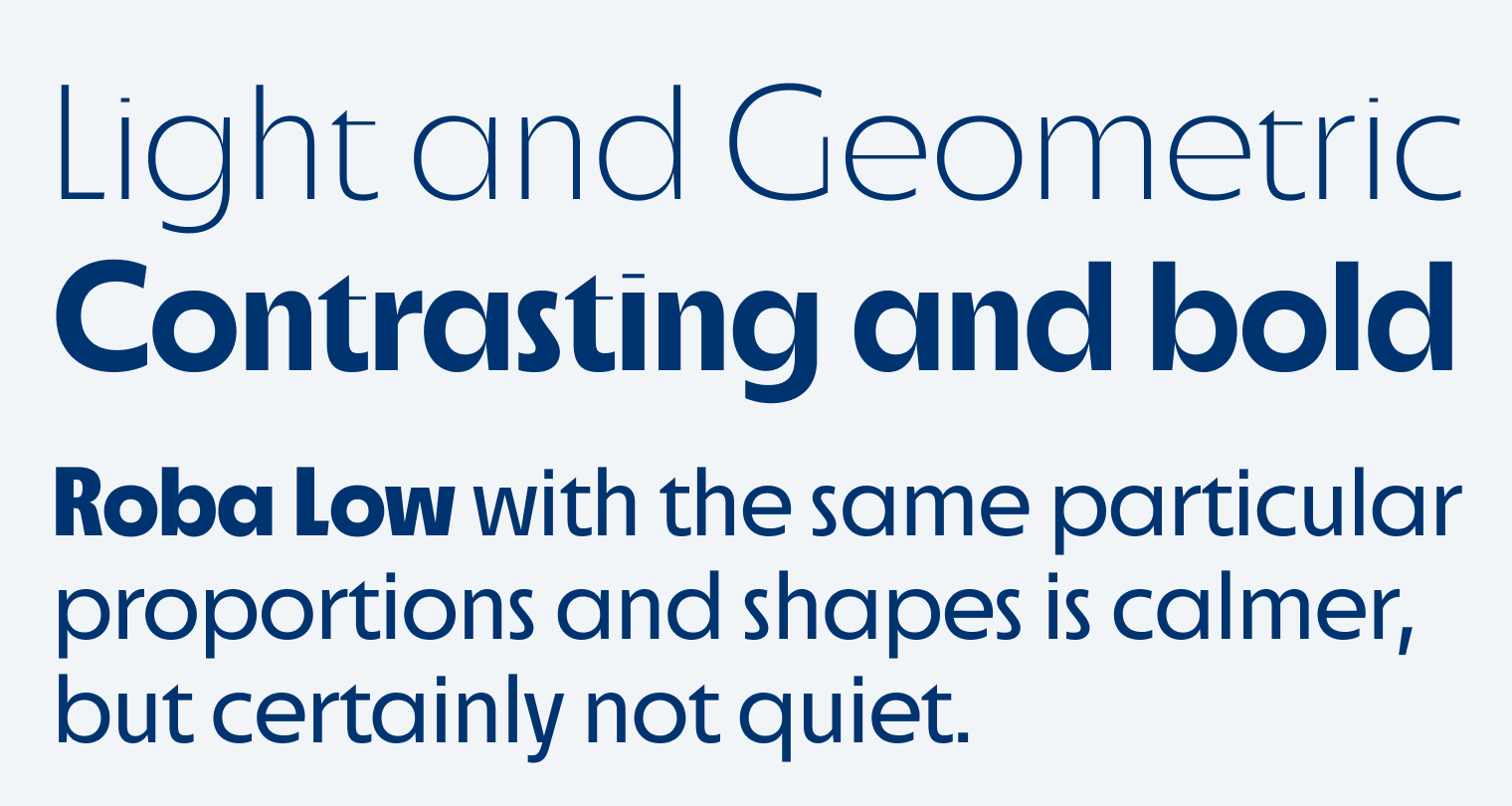 On the other hand, Roba Low is much calmer and suited for smaller sizes between 17 and 24 px. I would not use it for very text heavy applications though, but if it's a website with only little copy, go for it! Both styles share the same proportions, have short ascenders and descenders, and a large x-height, which allow tight setting. Roba is still in progress and sold on Future Fonts, purchase it now to get the best price, and free updates until the typeface is finished.
---
What do you think? Is Roba something for an upcoming project? Tell me in the comments below!