My thoughts on Olympe Mono
Monospace typefaces often have a very cold and technical feeling to it. Because of the cursive design, Olympe Mono by Émilie Rigaud is different. It is based on the typeface of an Olympia typewriter, it has a certain innocence to it, feelings friendly, almost childish or naive.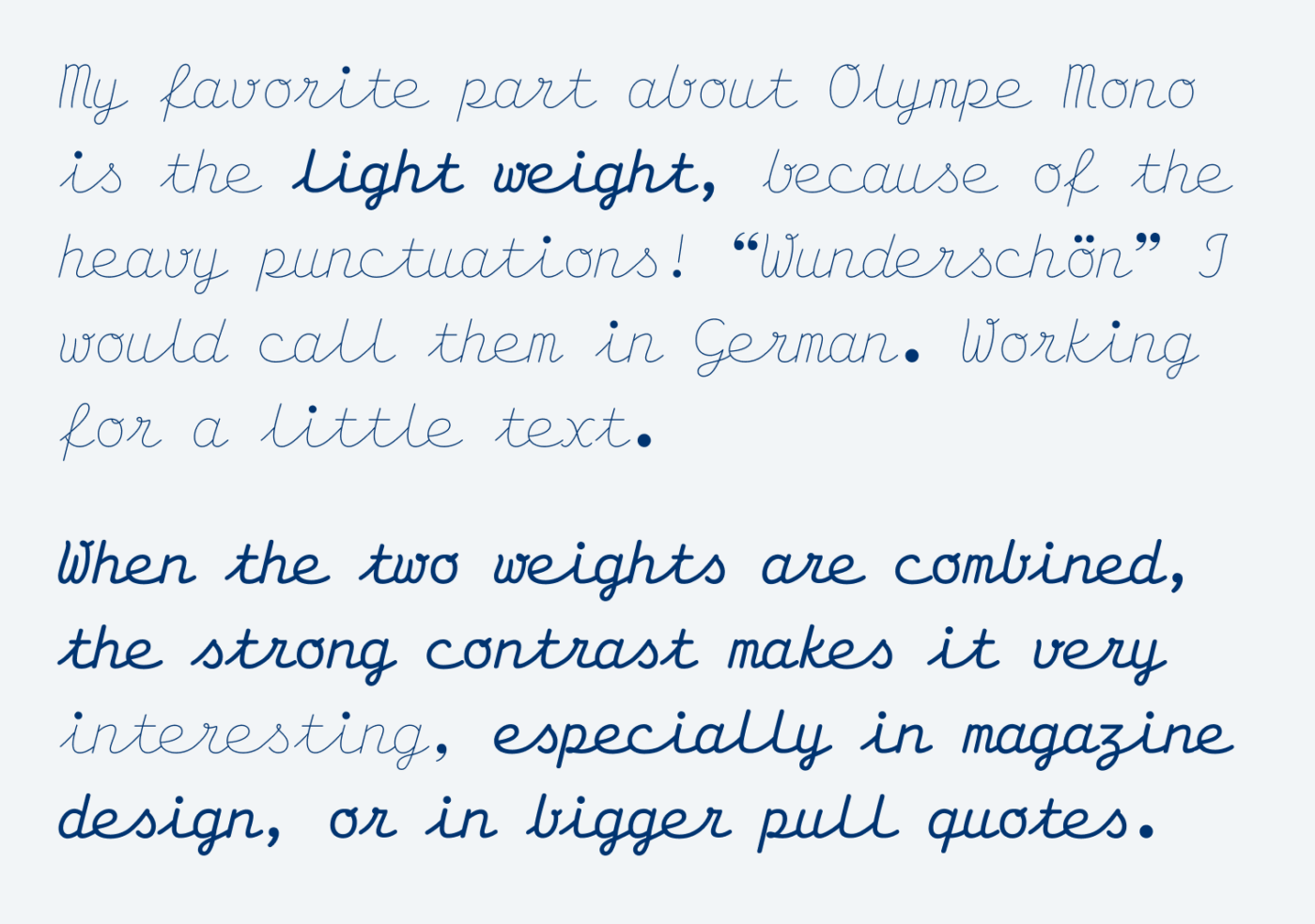 Olympe Mono mixes the wonderful contrast between fluent handwriting with the mechanics behind typewriting. The letters don't always connect, which makes it a bit clumsy, but not less charming. The two weights are very contrasting. Regular is sturdy, while Light is almost hairline, with the punctuation marks remaining dark. When combined, these striking dots bind the two weights together in an extraordinary way.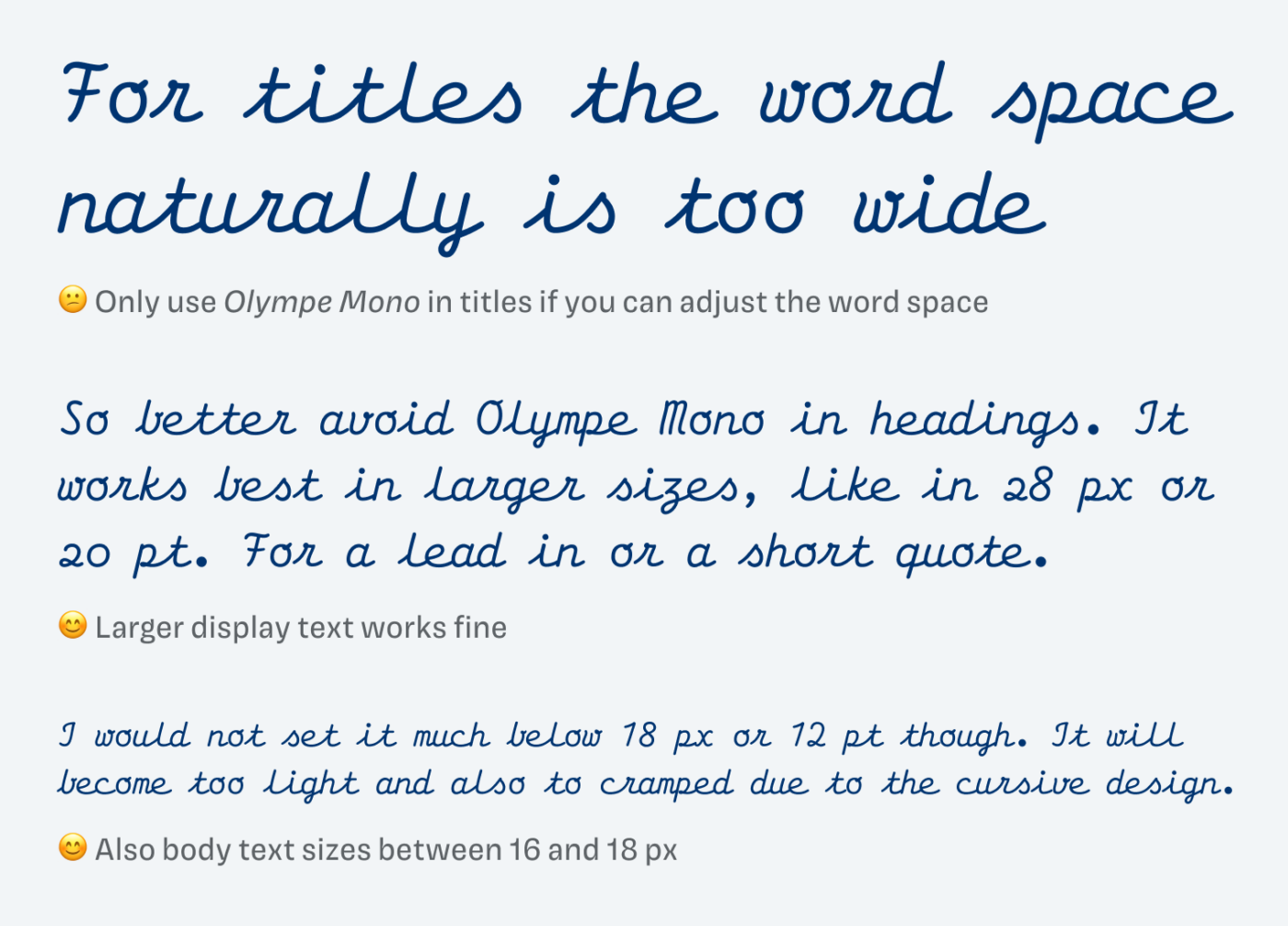 In my opinion, Olympe Mono works best in larger display sizes, anything between 20 and 30 pixels. As it is with monospaced fonts, in large titles they need too much space, with the word space seeming overemphasized.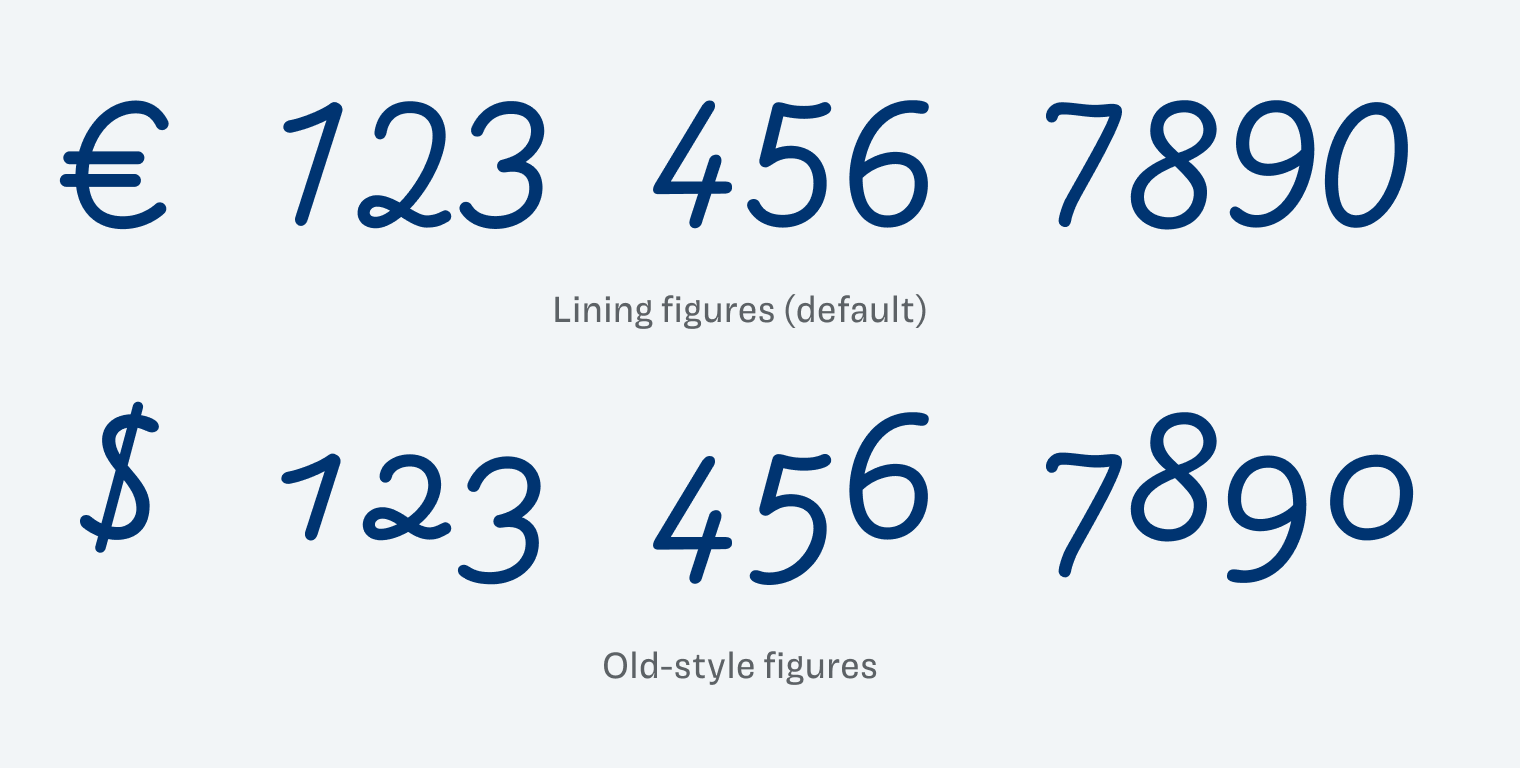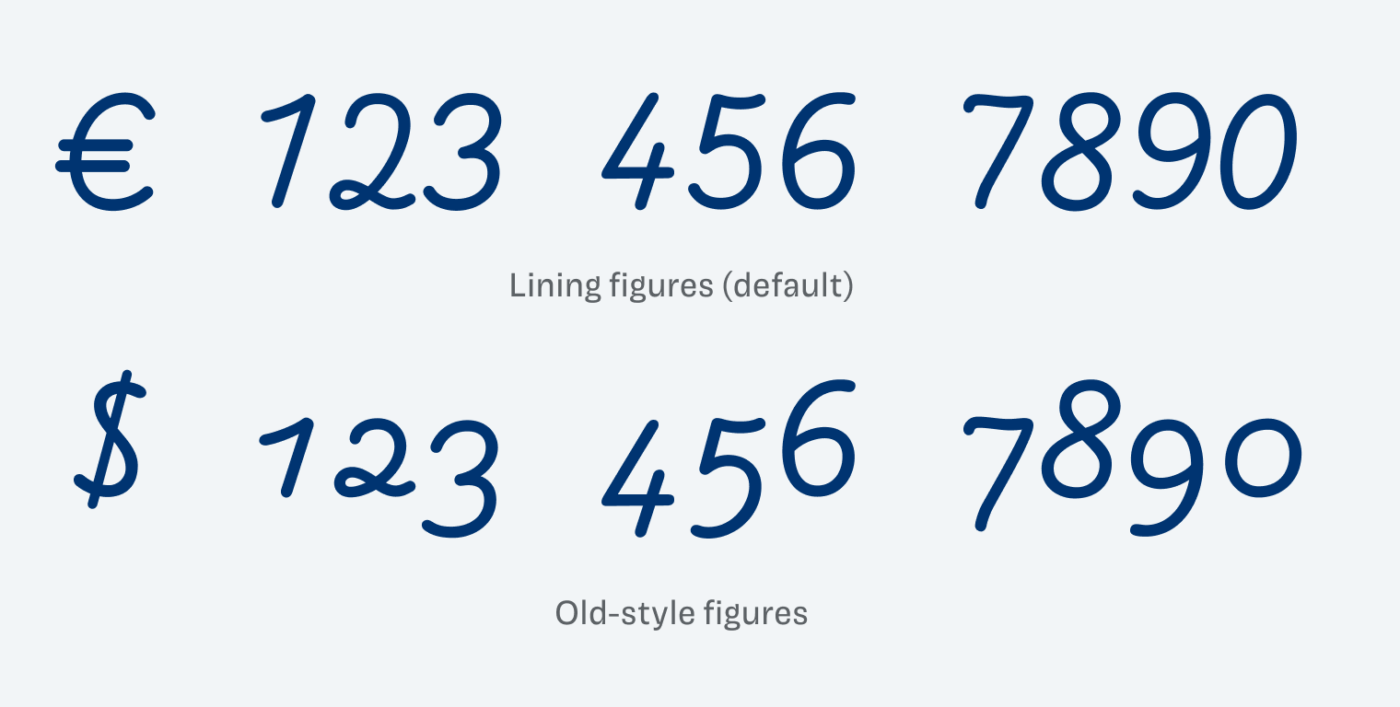 I imagine Olympe Mono in editorial design, an intro text, maybe also a poster design, but also in larger marginalia or captions. In places where strict mechanics mingle with the warmth of handwriting, it will definitely be an eye-catcher.
---
What do you think of this week's typeface? Write it in the comments! Also, if you have a suggestion for an upcoming Font Friday 😉.