My thoughts on Emeritus
My heart just starts jumping when looking a these beautiful, rhythmical patterns blackletter typefaces can create! It is so much visual joy! Sometimes super hard to read, and horrible for long reading text, since we are not used to that. Emeritus by Blaze Type feels traditional, but not strict or dusty.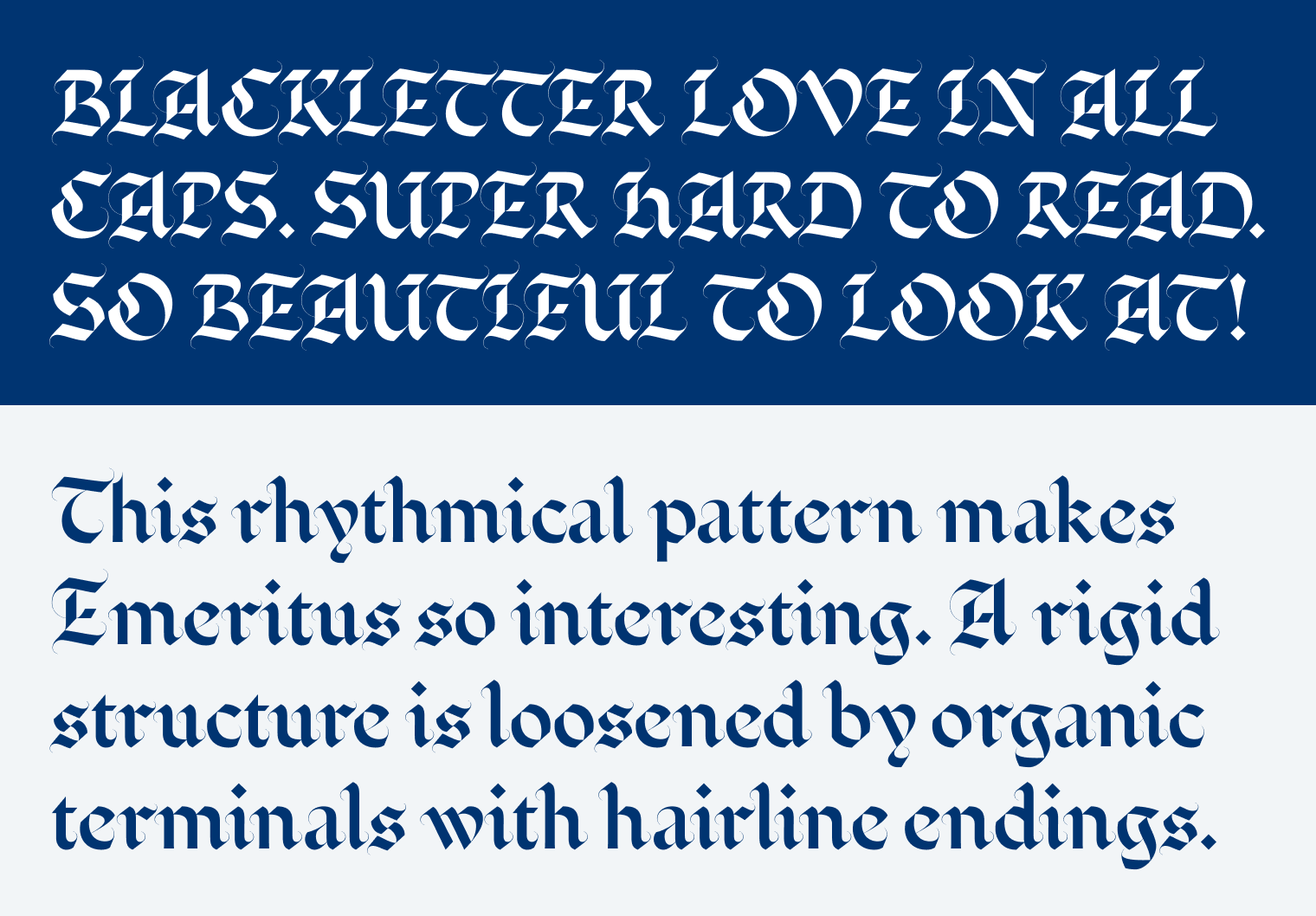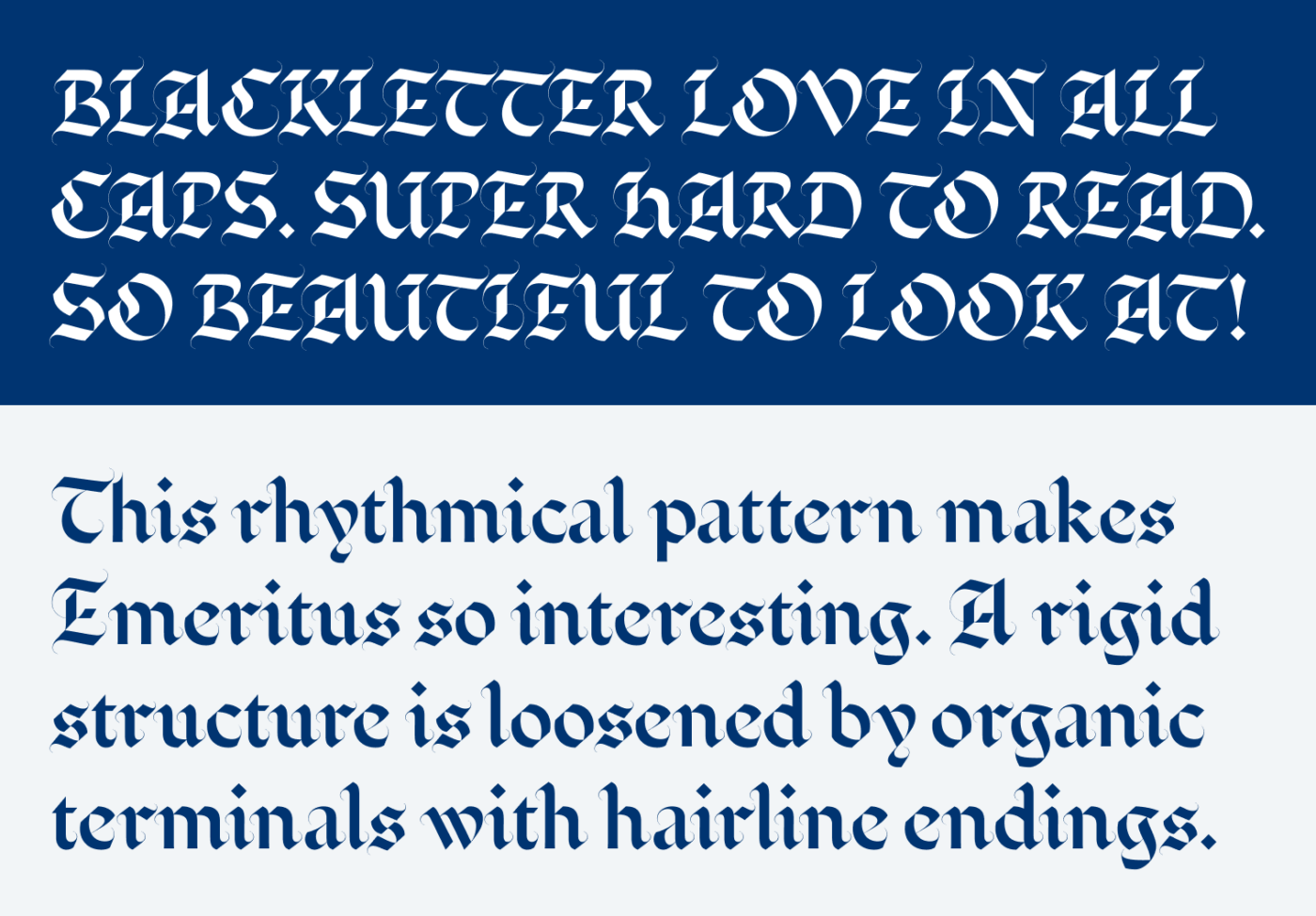 I think what Emeritus does really well is how it mixes a rigid structure of very contrasting lines with a lot of liveliness and playfulness. Try to set Emeritus as large as possible, so you can see the organic terminals and the curved hairline endings. Gorgeous! And make use of its plenty alternate characters.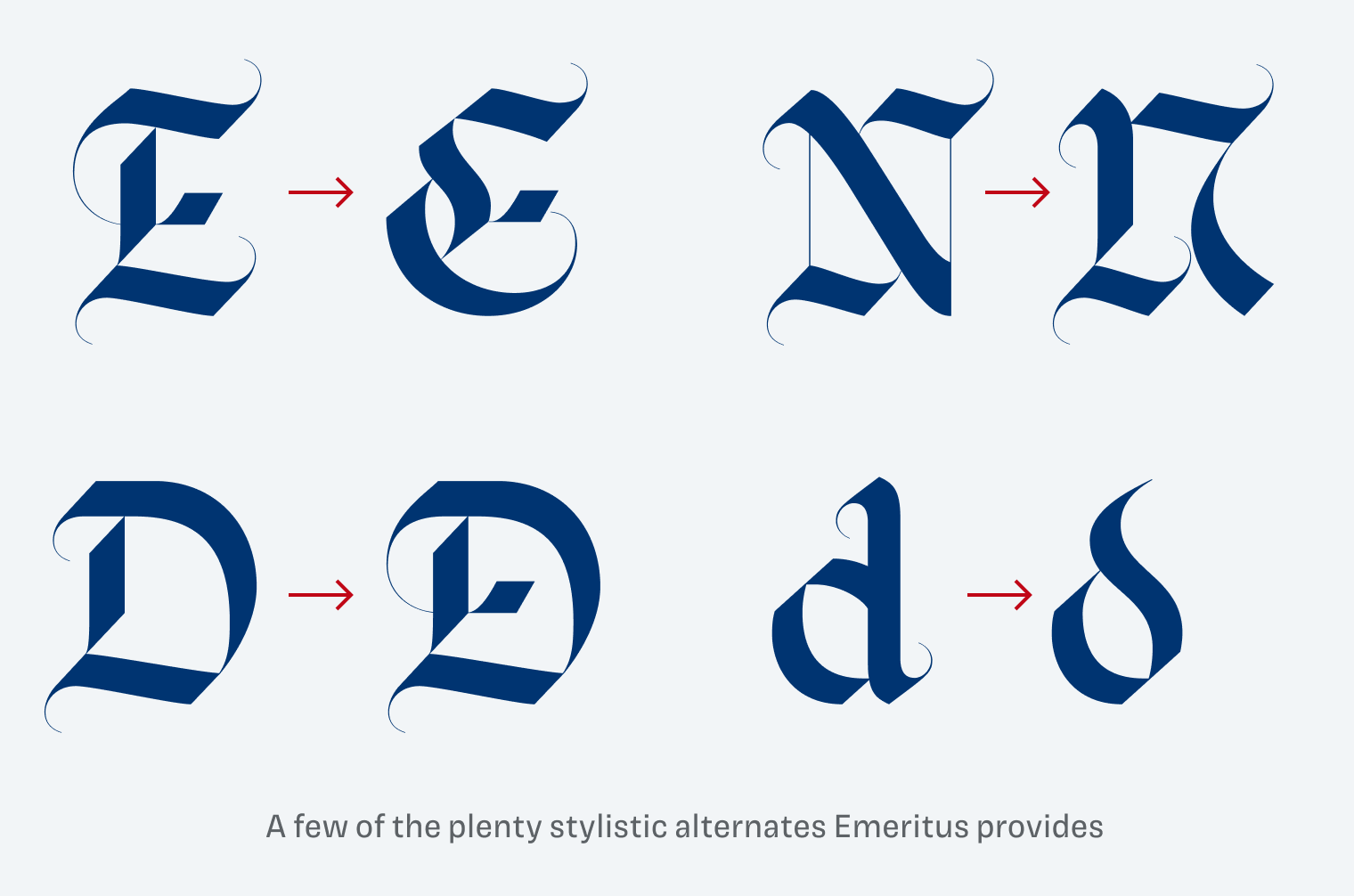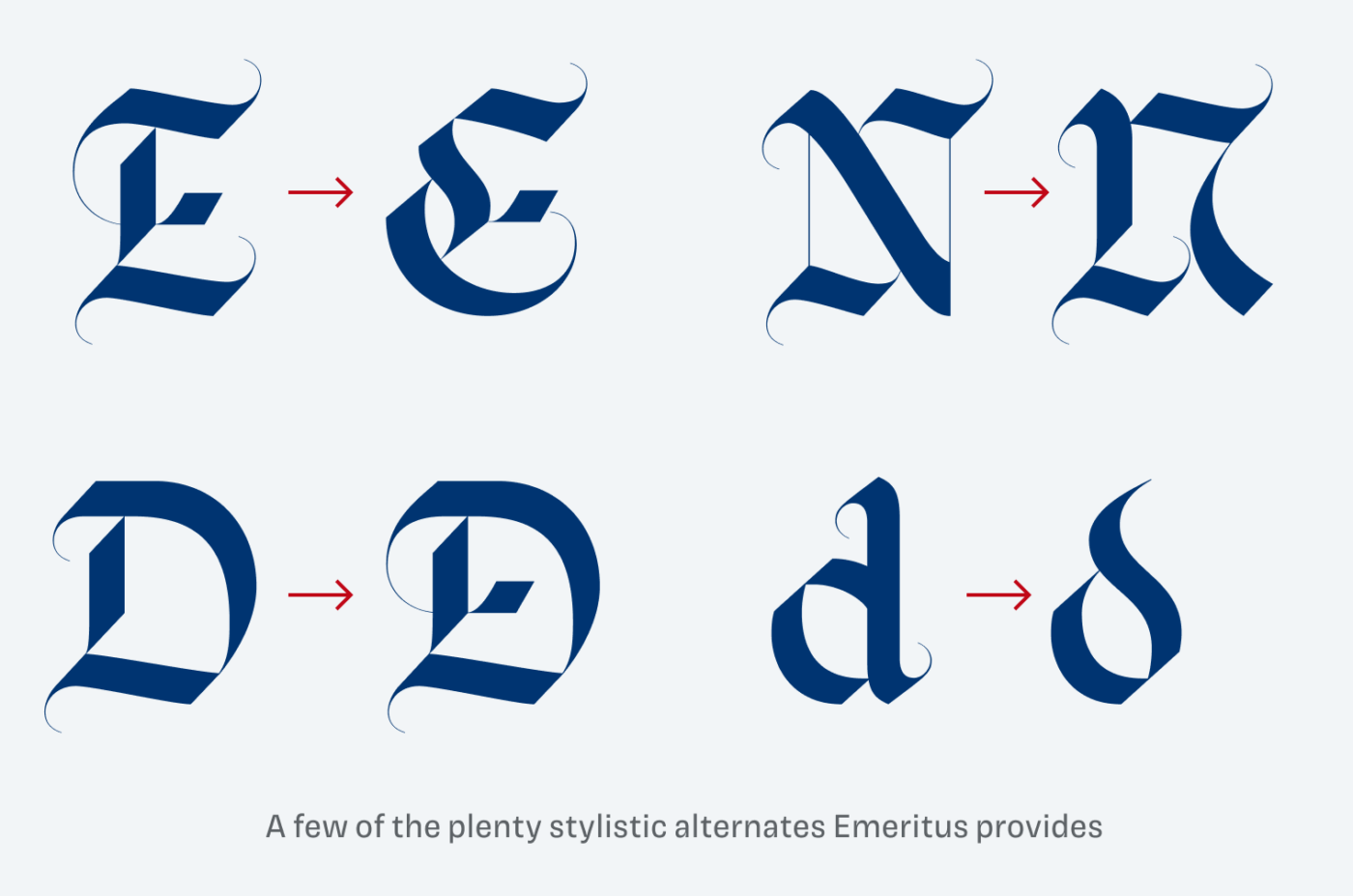 Of course, you'll have to have a project that works for it. And for screen display it most likely will be too delicate or hard to read. Nevertheless, maybe it will do for one word, or a gigantic drop cap? I think I should design a fairy tail app only to do that … If you dig this style, but Emeritus is a bit too much, check out Avona or the free font Grenze I reviewed.
---
What do you think? Is Emeritus something for an upcoming project, or do you have a font recommendation? Tell me in the comments below!