My thoughts on Thunder
I immediately fell in love with the beautiful contrast Thunder brings. Designed by Rajesh Rajput, who already has quite an amount of interesting display typefaces in his portfolio, it is available for free, and beautifully presented on Behance. I appreciate how the variable font comes with the ability to seamlessly adjust weight, contrast, and slant, giving you plenty of design space to find the right visual voice.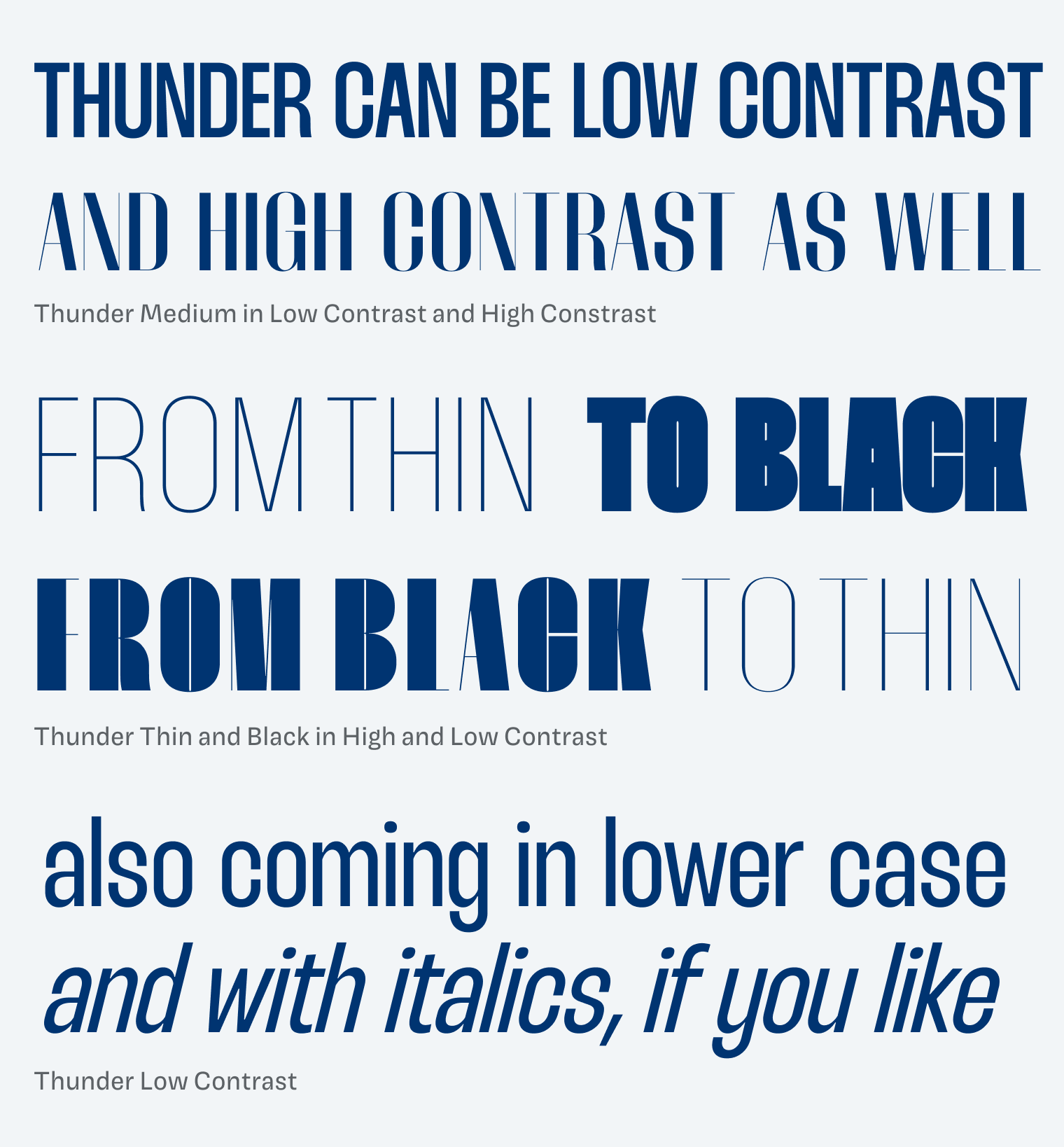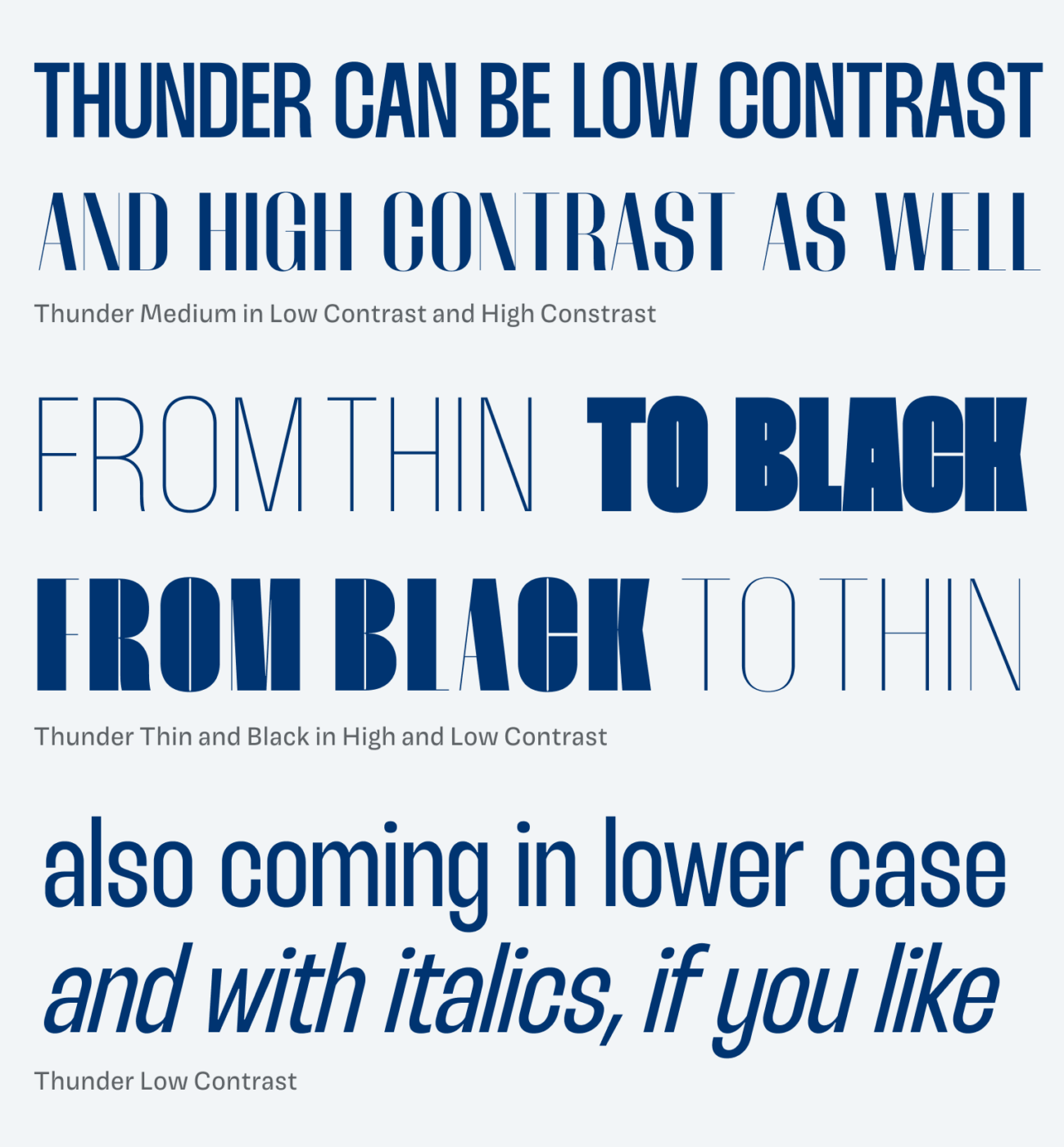 I don't think that Thunder is perfect in every detail, though. The vertical and horizontal metrics are a bit off, the italics feel slightly distorted, and the word space is too wide for the narrow proportions of the typeface. But if you use it in all caps, you might be good to go in most cases. For anything else, the typeface needs manual adjustments. So definitely not something that works out of the box.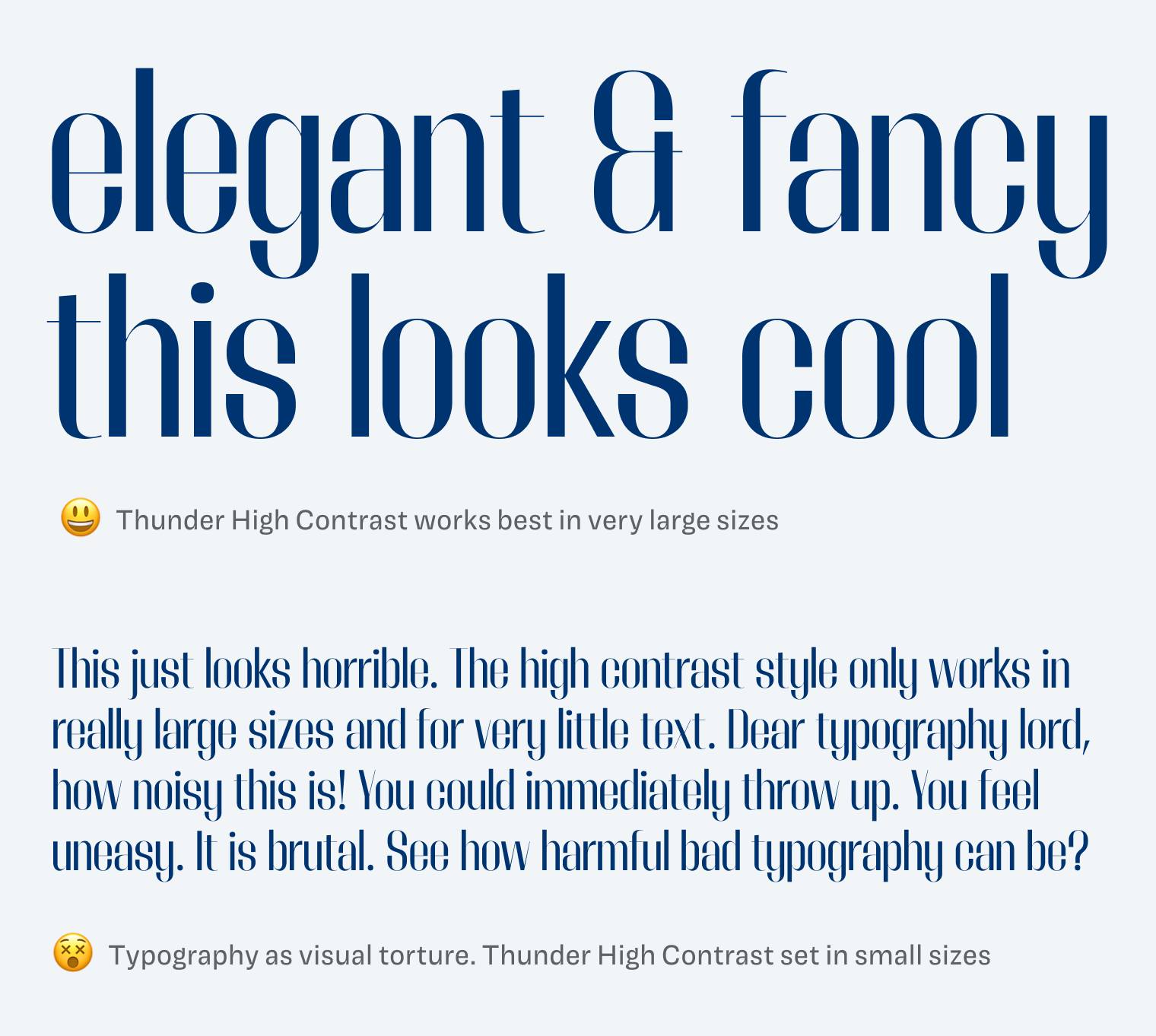 Also, bear in mind, that you should only use the high contrast style for very short and large text – as you can see in the torturing example above. Overall, Thunder is ideal for little text, like striking headings, and cool animations, which makes it definitely worth trying out.
---
What do you think? Is Thunder something for an upcoming project? Tell me in the comments below!