My thoughts on Belarius
Hooray, Figma finally supports Variable Fonts! This gives me the opportunity to showcase the cool abilities of this week's pick, Belarius, by the wonderful people of TypeTogether. There are a lot of things I find really cool about this extended type family. It has very narrow proportions, a rational, square feel to it, is compact even in the regular width, and can shift from Sans to Serif to Poster (which has very long serifs).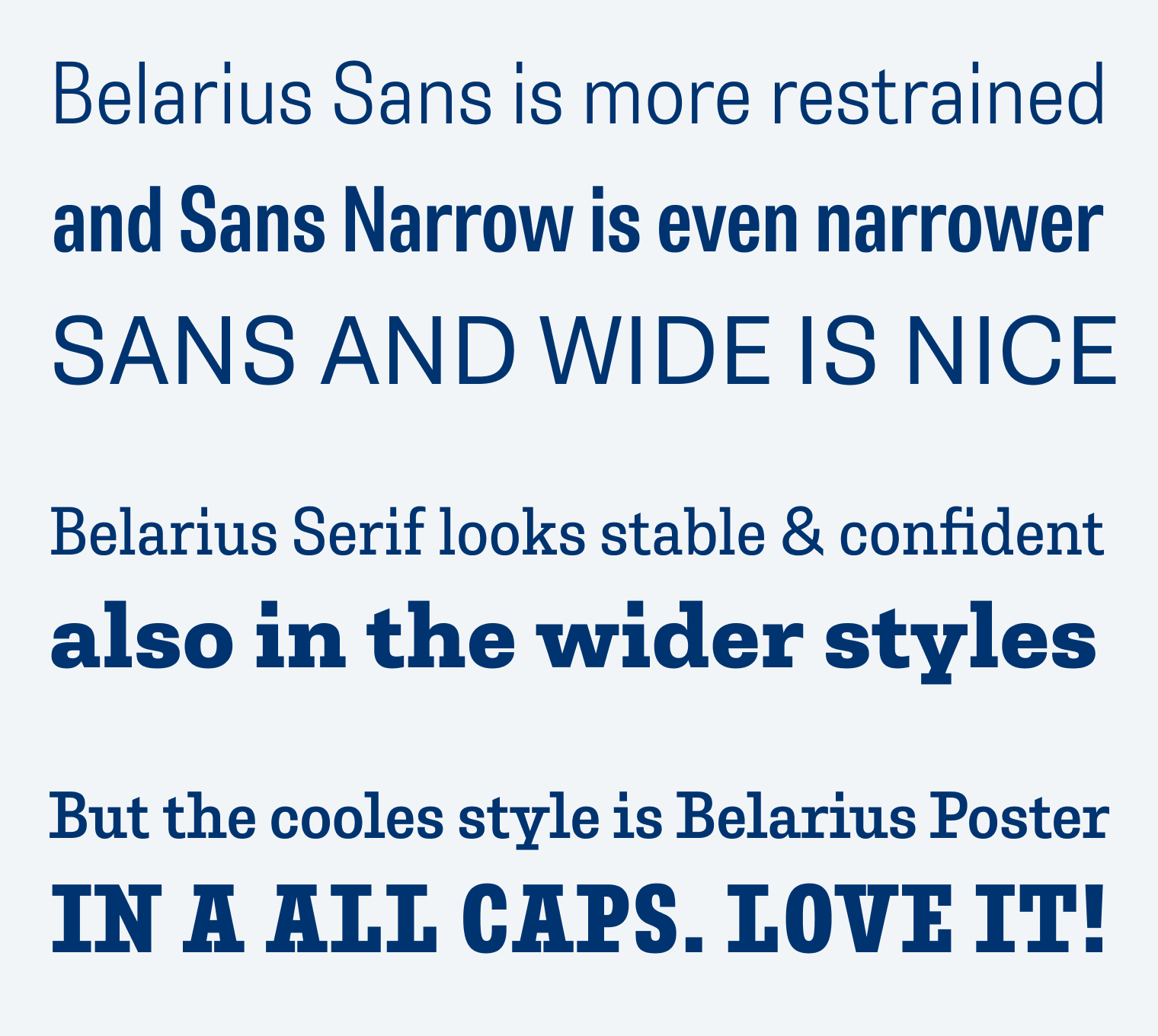 Belarius is so simple, linear and almost goofy with its square serifs, but it has a lot of character. The small x-height ex-heights me, too 😜. Actually, it's the cap-height, that makes the x-height seem relatively small. Ascenders and capital letters have the same length, which gives the typefaces an even narrower look. And I love the simplicity of the long rectangular dot on the i.

Digging into the possibilities that Belarius provides as a variable font, is simply a joy! The seamless adjustment of the serif axis is something I could vividly imagine in a heading or maybe for some subtle text emphasis. Also, the narrow styles can be super handy for a mobile design, especially for longer titles.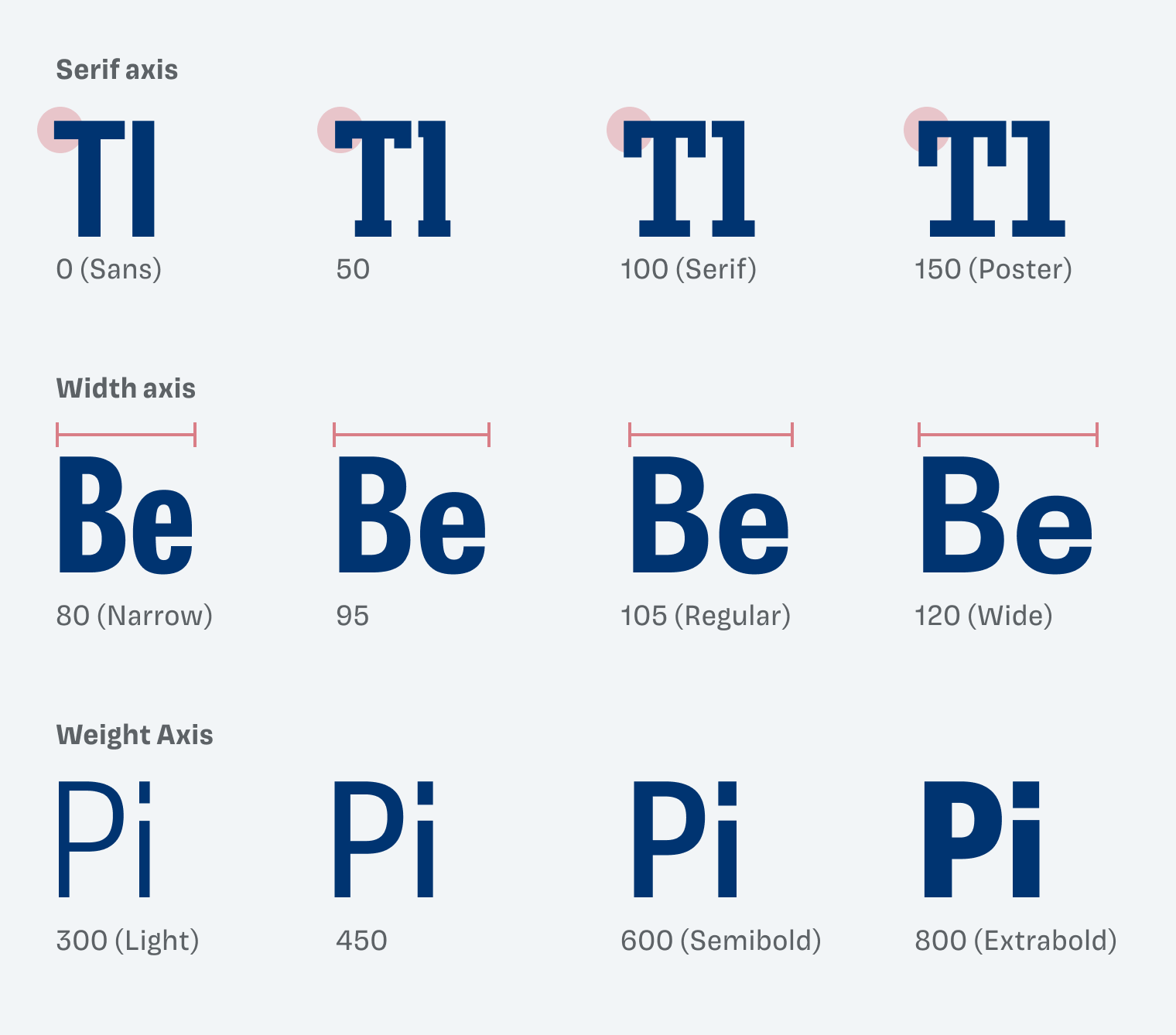 For user interfaces, you could decide to use Serif or even the Poster style to make things more striking, while still being super compact. José Scaglione, co-designer of the typefaces, recently guested on Pimp my Type, and we also mentioned that. However, since the shapes are rather closed and in sans-serif not that easy to distinguish, I would not it in a project where legibility is super critical. The same goes for super text heavy applications.
Recommended Font Pairing
Belarius is a rational, linear typeface. If you are looking for an intersting monospace typeface to combine it with, choose JetBrains Mono.
Belarius
(free)
for Headings, Copy, UI Text
JetBrains Mono
(free)
for some Copy, some UI Text
Learn more about pairing typefaces using the Font Matrix.
---
What do you think? Is Belarius something for an upcoming project? Tell me in the comments below!