My thoughts on Avería
What is this font? It's neither sans, nor serif. Not really suited for body text, and not for larger display text either. I can tell you, what it most is to me – this font is about having fun while experimenting, and discovering new things. The story behind the superfamily Avería by Dan Sayers fascinates me. Dan describes himself as no type designer, but that did not stop him to follow his curiosity. So he created an average of all the fonts on his computer, by overlaying each letter at low opacity, read it here.

After a lot of learnings, the result was his first typeface, Avería. It is lively, weird, unbalanced and balanced at the same time. Everything, the characters and the metrics are the average of this generative process. Dan continued and created more versions, including Sans, Serif and Gruesa. Also, Avería Libre which is the average of all the Google Fonts from 2011.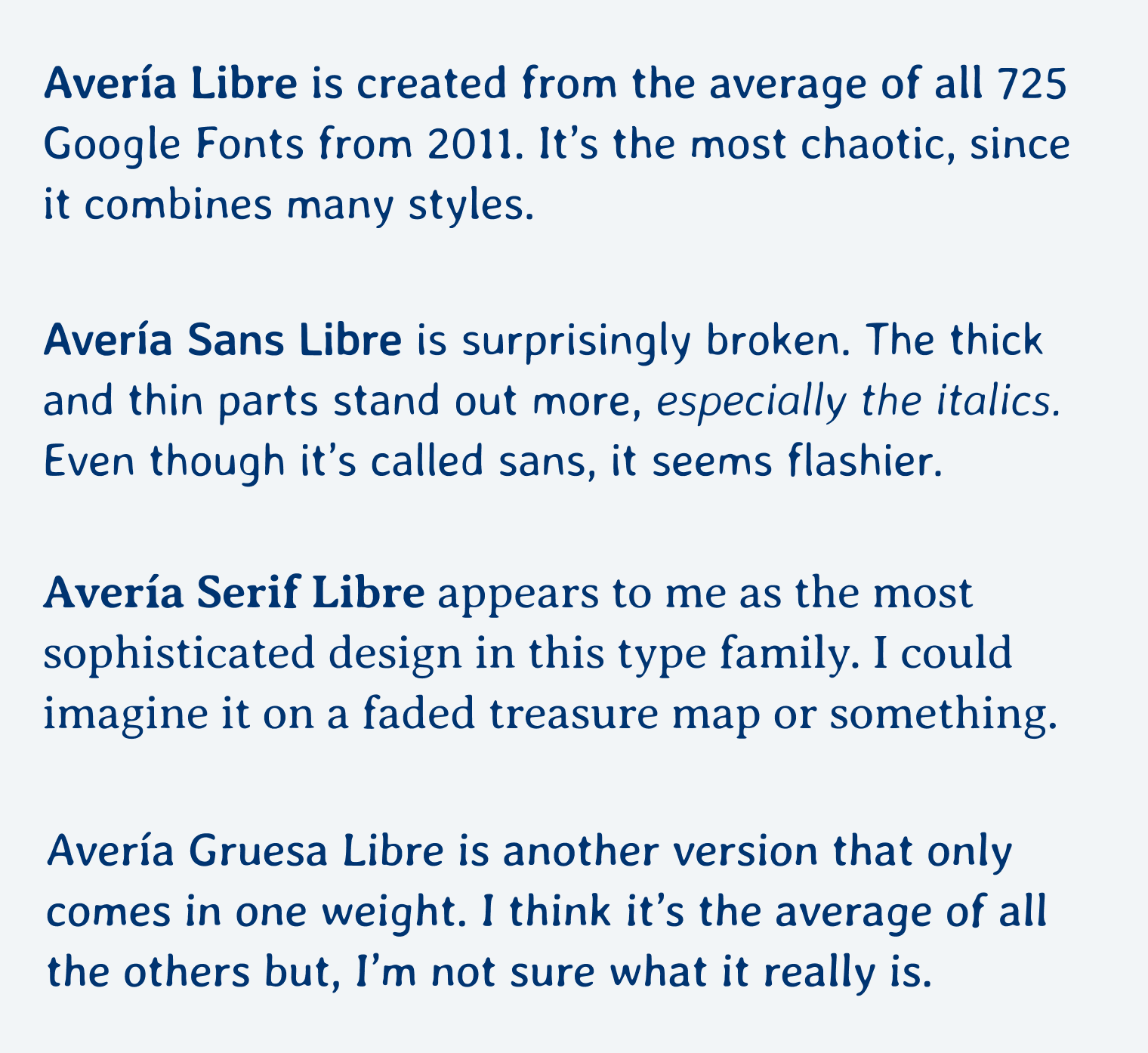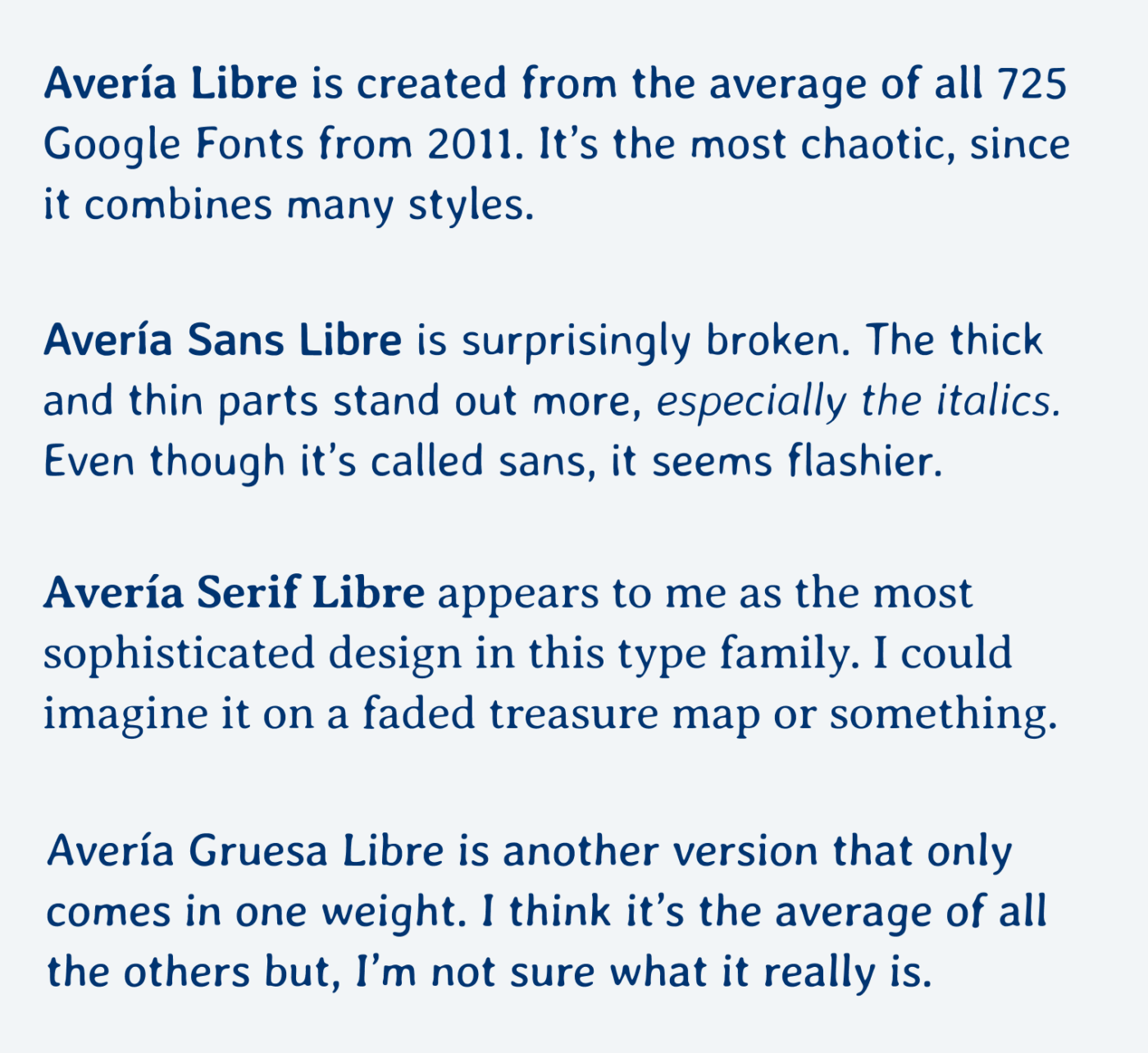 I'd recommend using it mostly for a little body text. Avería Serif is surprisingly readable, like you can see in the example on the phone. It has a rhythmical inconsistency. Here and there, some characters are too striking and stand out. However, overall it creates a smooth gray. But for really serious long reading text it's not suited. For headings, it might be too dull, and the letter spacing definitely needs to be tightened, it seems to be more oriented towards text sizes.
To me, Avería is about exploring. The serif style seems to be the most polished or consistent with all its inconsistencies, which make it so alive. I vividly can imagine it on a faded treasure map or ancient document. Besides that, I'm not really sure what to do with it, but wanted to share it anyway. Thanks to Kel who pointed me to Avería. I always appreciate recommendations, so if you spot a cool font, let me know!
---
What do you think? Is Avería something for an upcoming project, or have you used it in the past? Tell me in the comments below!