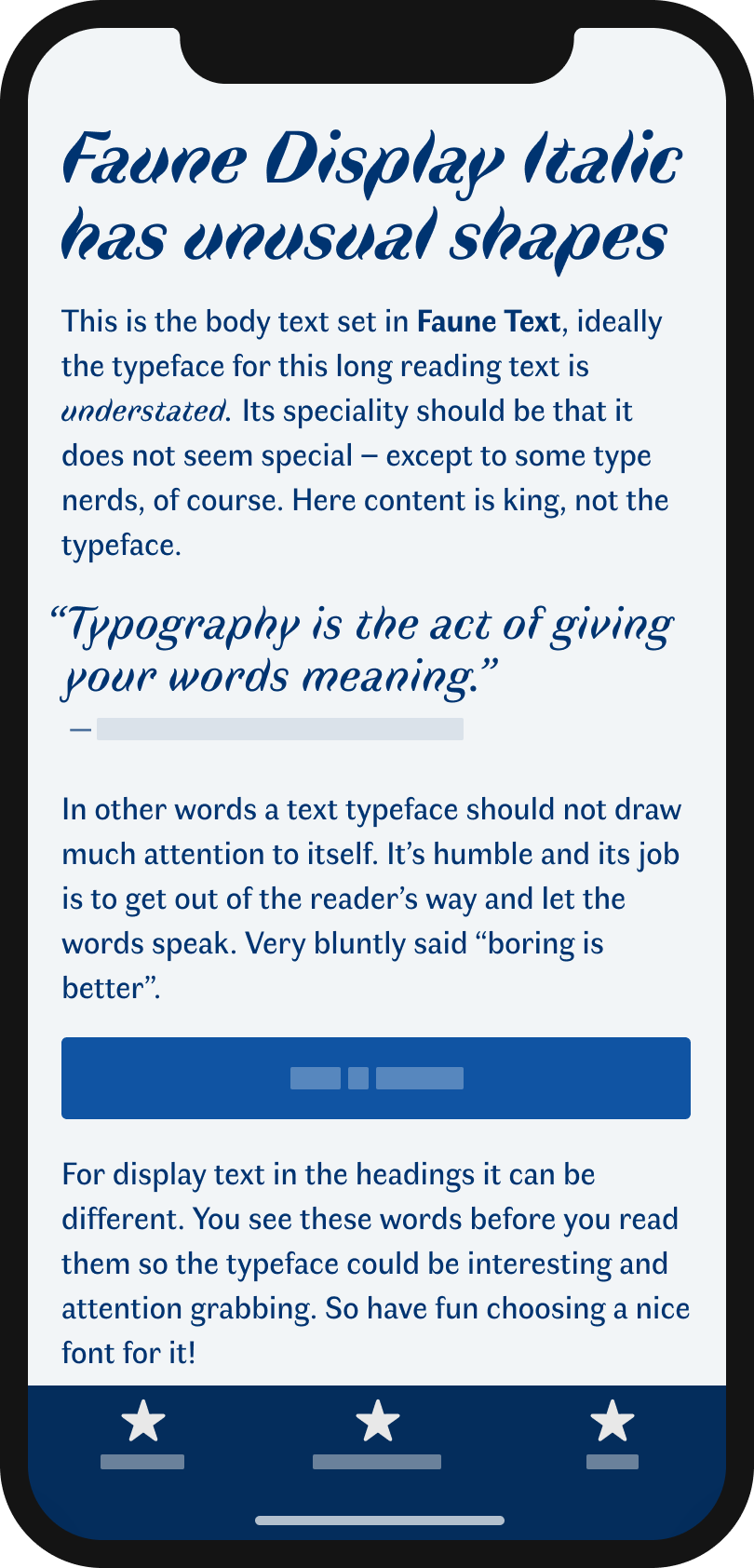 Sans-serif typeface
by Alice Savoie, commissioned by Cnap
6 styles
Faune Display: Light, Back, and Bold italic
Faune Text: Regular, Italic, and Bold
License for web/app usage
Free
Best for
Headings (display text)
Long reading text (body text)
User Interfaces (functional text)
Specialty
The italics and how they melt next to the upright.
My thoughts on Faune
What a cool sans-serif typeface! Faune by Alice Savoie was commissioned by the French Centre National des Arts Plastiques. I don't really get the back story, but theses wired, unusual, almost melting shapes of the italics fill my heart with joy! The typeface is available as a free font in two styles, Display and Text. The text style is sturdy enough for longer body text, but it's the italics and combining them with the body text, that make it so interesting.


---
What do you think? Is Faune something for an upcoming project? Tell me in the comments below!