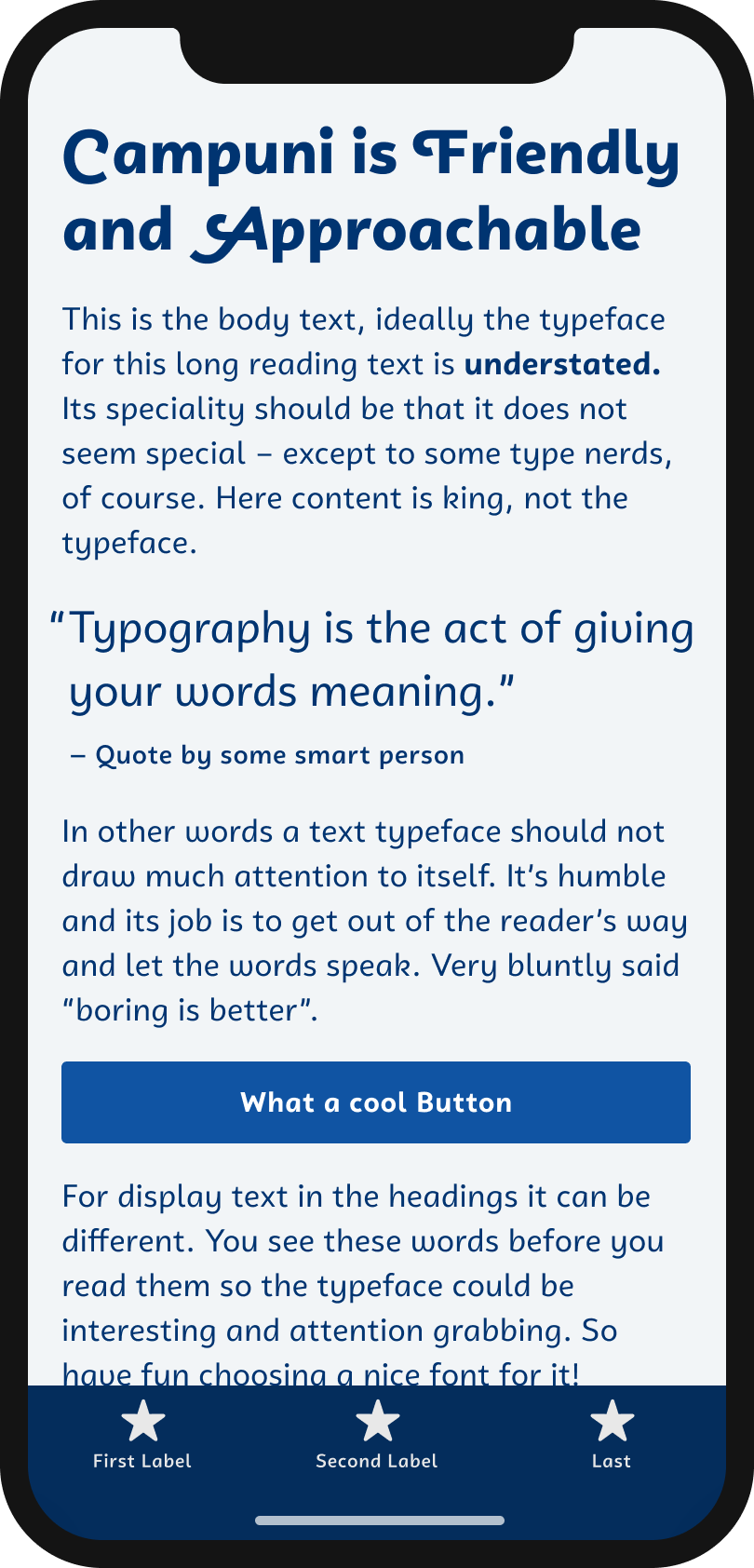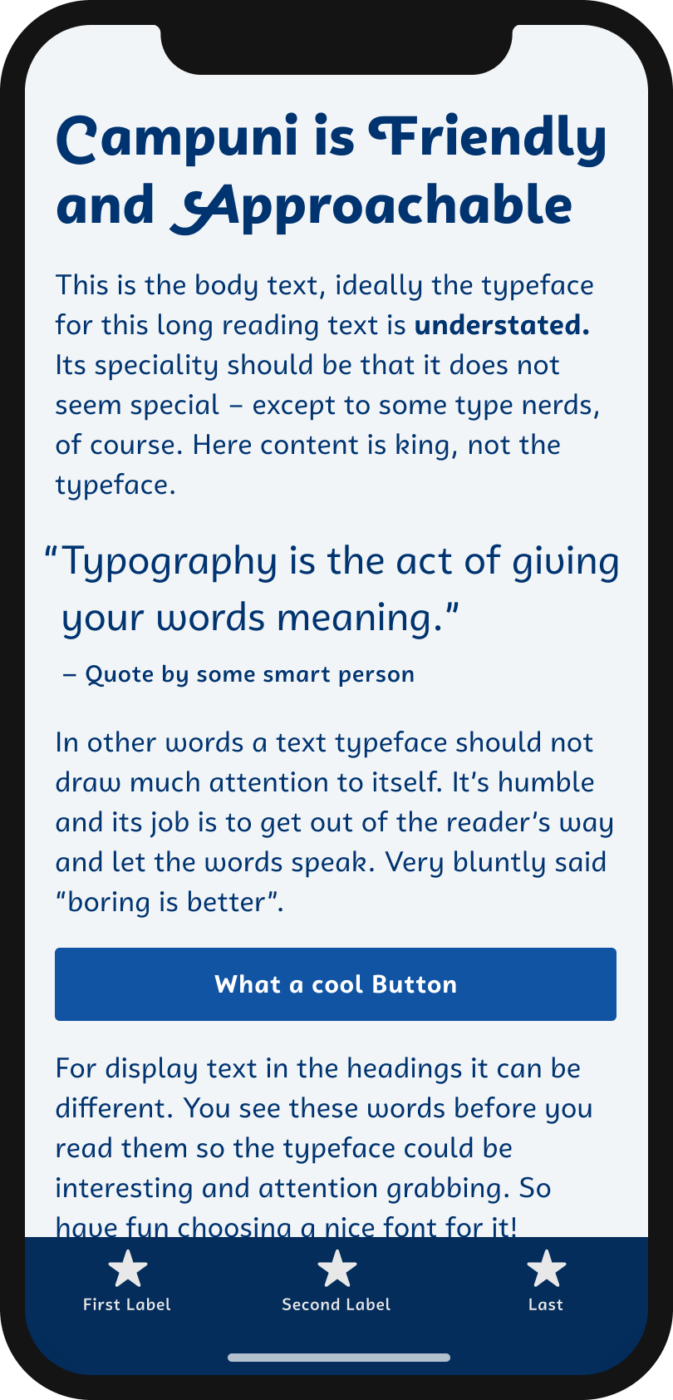 Sans-Serif typeface
by Moritz Kleinsorge, at Identity Letters
8 weights
Thin to Black
License for web/app usage
Single: from € 30 (web), € 75 (app)
Family: from € 119 (web), € 297,5 (app)
Best for
Headings (display text)
Long reading text (body text)
User Interfaces (functional text)
Specialty
The calligraphy-style swash capitals via OpenType features.
My thoughts on Campuni
I treasure a sans-serif that is low contrast and simple, but at the same time approachable and friendly. Campuni by the German foundry Identity Letters is exactly that. It is a so-called "upright italic", which means the letter shapes origin from handwriting, but they are not slanted. This is what lets Campuni seem so warm and friendly and makes it a great choice for an appealing UI or app design that's in need of a human touch. Display text and even some amount of reading text will work with this gem as well. For longer reading text though, Campuni it's too eye-catching, so I would pick an alternative for that.


There are two things I want to highlight. Firstly, Campuni comes with very cool swashed characters you can activate via OpenType features. This gives you the opportunity to spice up your headings, like I did. Secondly, I appreciate the affordable and easy to understand licensing options, starting with the "Studio License" that already contains desktop and web fonts. I really like how Identity Letters sees their fonts across platforms by default.

---
What do you think? Is Campuni something for an upcoming project? Tell me in the comments below!