My thoughts on Supermarker
Supermarker by Ulrike Rausch is my recommendation, when it comes to convey the realistic impression of handwriting. It's super friendly, super approachable, super authentic, Supermarker (wow, I should do the copywriting for a foundry). It's so super because it solves a problem almost all fonts in this category have. They want to appear intimate, personal, unique, imperfect. At first glance they do, but that illusion is destroyed once you take a closer look at repeating characters and see they are exactly the same. You feel fooled, your anger against the world and humanity builds up, life becomes an agony – just because of a bad font choice! I seem to drift off … anyways. Supermarker cleverly uses OpenType Features to prevent that. Every character has at least three variations, which automatically get swapped, and this makes it seem so authentic. There are also some nice goodies like catch words (see "fresh" in the heading), underlines, and strike through.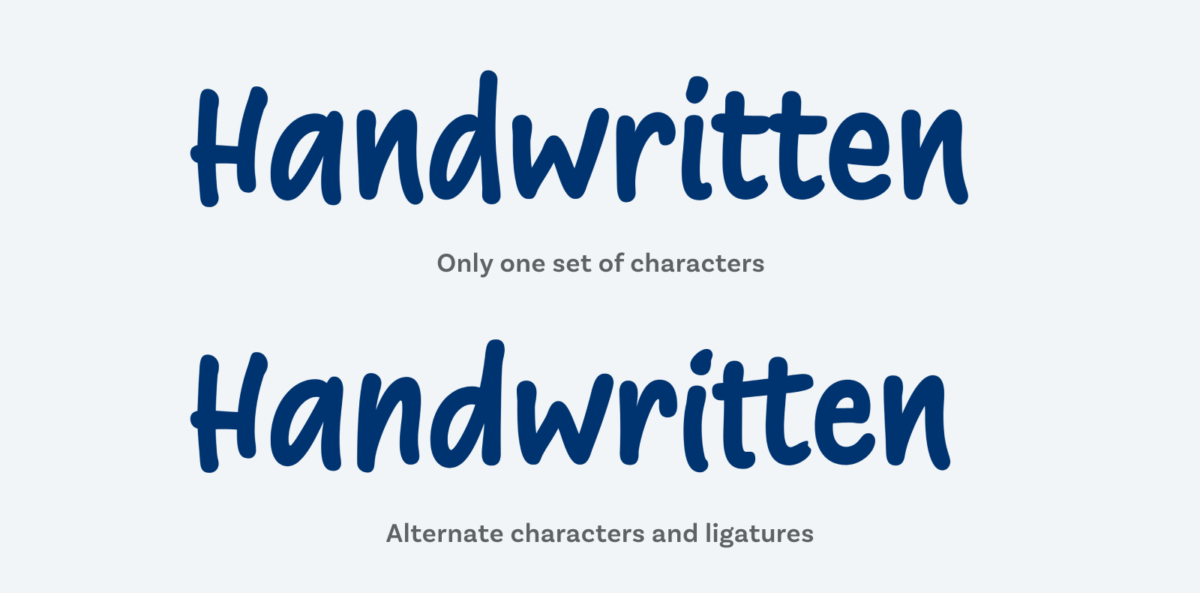 If you really want to be unique, it definitely would best to use your own handwriting. But not everybody is a calligrapher and if you need the benefits of perfectly flexible digital text for your app or web design, and still want to create this nice imperfect feeling, go for Supermarker.