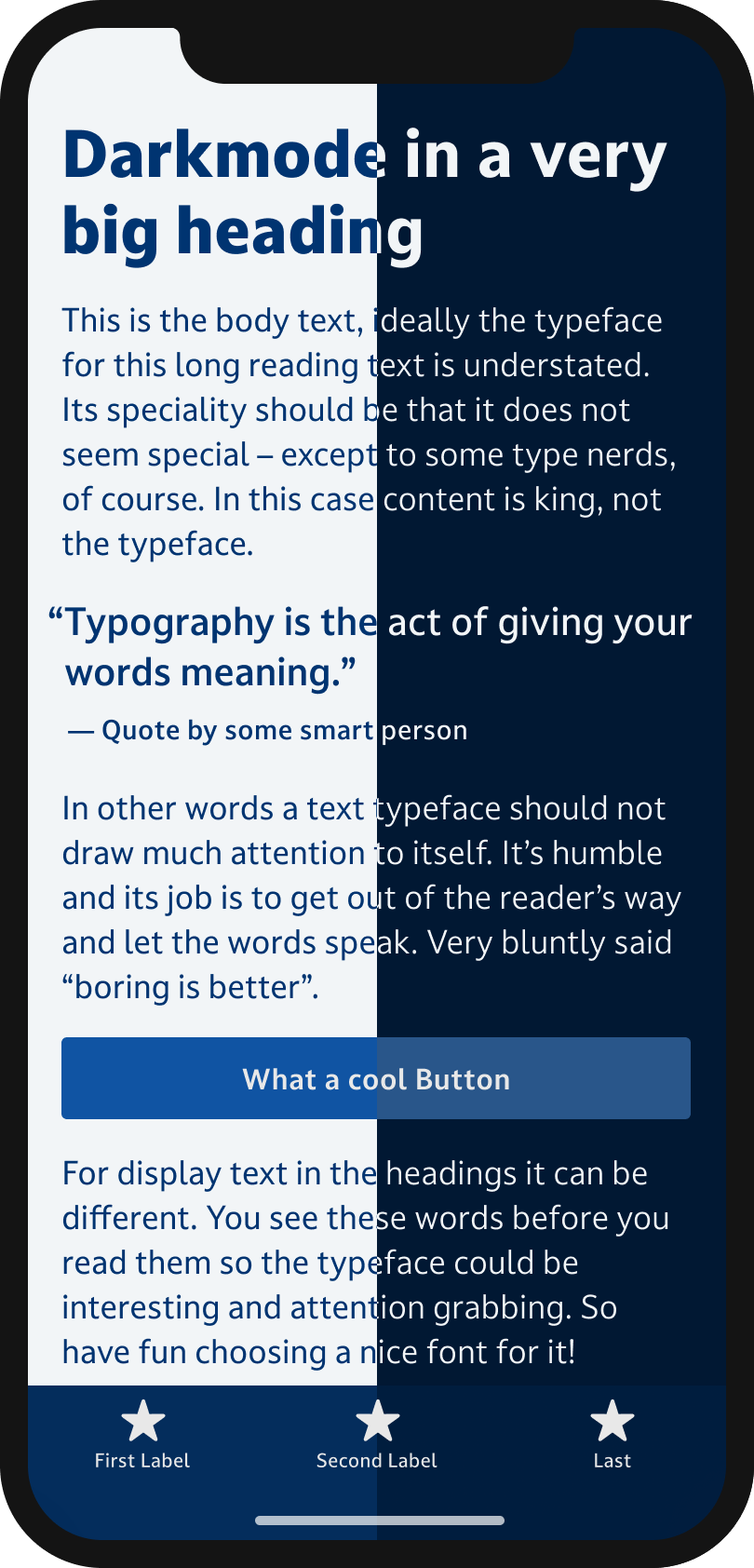 Sans-Serif Typeface
by Dalton Maag
16 Styles
Thin to Black with Darkmode on/off
Variable font
2 axes (weight, Darkmode on/off)
License for web and app usage
75 € per style and year (static font)
300 € per year (variable font)
Trial fonts available
Use it for:
Headings (display text)
Long reading text (body text)
User Interfaces (functional text)
My thoughts on Darkmode
Darkmode tackles a problem most UI designers face. For dark text on light background everything works fine, but when the same text is set light on a dark background it suddenly seems rather large and bold. To compensate for that, Darkmode has a lighter style to maintain a visually consistent appearance on all backgrounds. It also comes with the most common UI icons which is pretty handy. A highly legible and friendly font for your next app design.