Among many designers one is loved the other one is despised. But is there really such a big difference between Arial and Helvetica? And does it really matter? I argue it does not and both are overused.
Arial, designed in 1982, has a rather bad reputation. It's a typeface everybody knows, and it feels very default. Mostly because it's the fallback sans-serif in Windows browsers. It also was the standard text typeface in MS Office until 2007. And when I studied graphic design in the mid 2000s, it had a bad reputation among my designer peers as being the "Helvetica copycat".


Back then we did not go deeper, because Helvetica, the widely known and spread classic, that even has its own movie, was based on another typeface too. Designed in 1957, its mission was to reach the success of Akzidenz Grotesk (or AG), which was the first sans-serif typeface to be widely used and dates back to 1896 (imagine that!). The mission was accomplished, since many people don't badmouth Helvetica as the "AG rip-off".


But do you see the difference between Helvetica and Arial? Is one good and the other one bad? Both have the same metrics, which means the characters need the same space, but Helvetica has a more rectangular feel to it, Arial is comparably a bit softer. Helvetica has some more stylish features (like the tail at the a) and horizontal stroke endings (like at the c) and Arial has more open shapes (which makes it easier to read in small sizes). These differences are more visible at larger sizes, in small sizes they kind of disappear.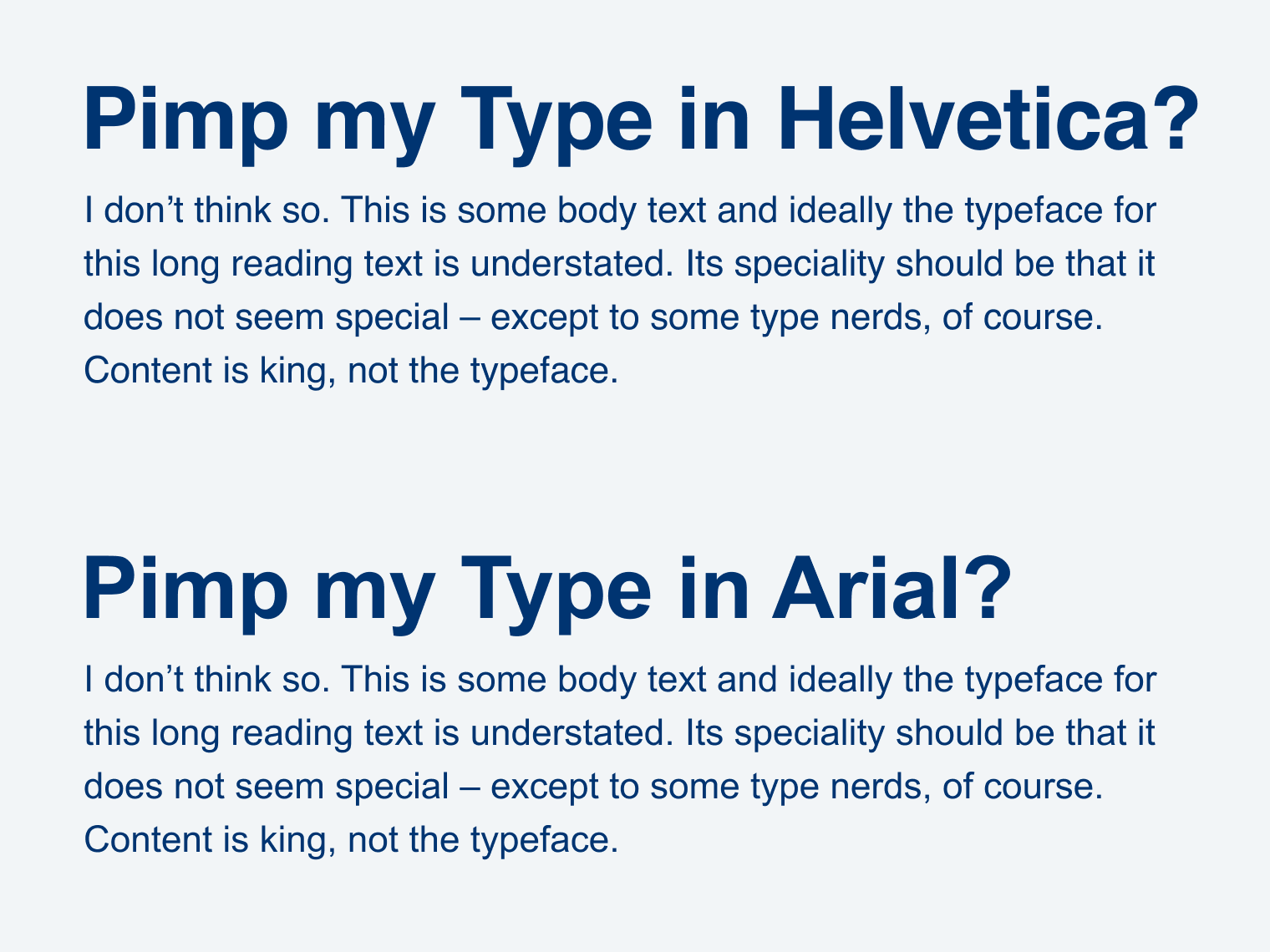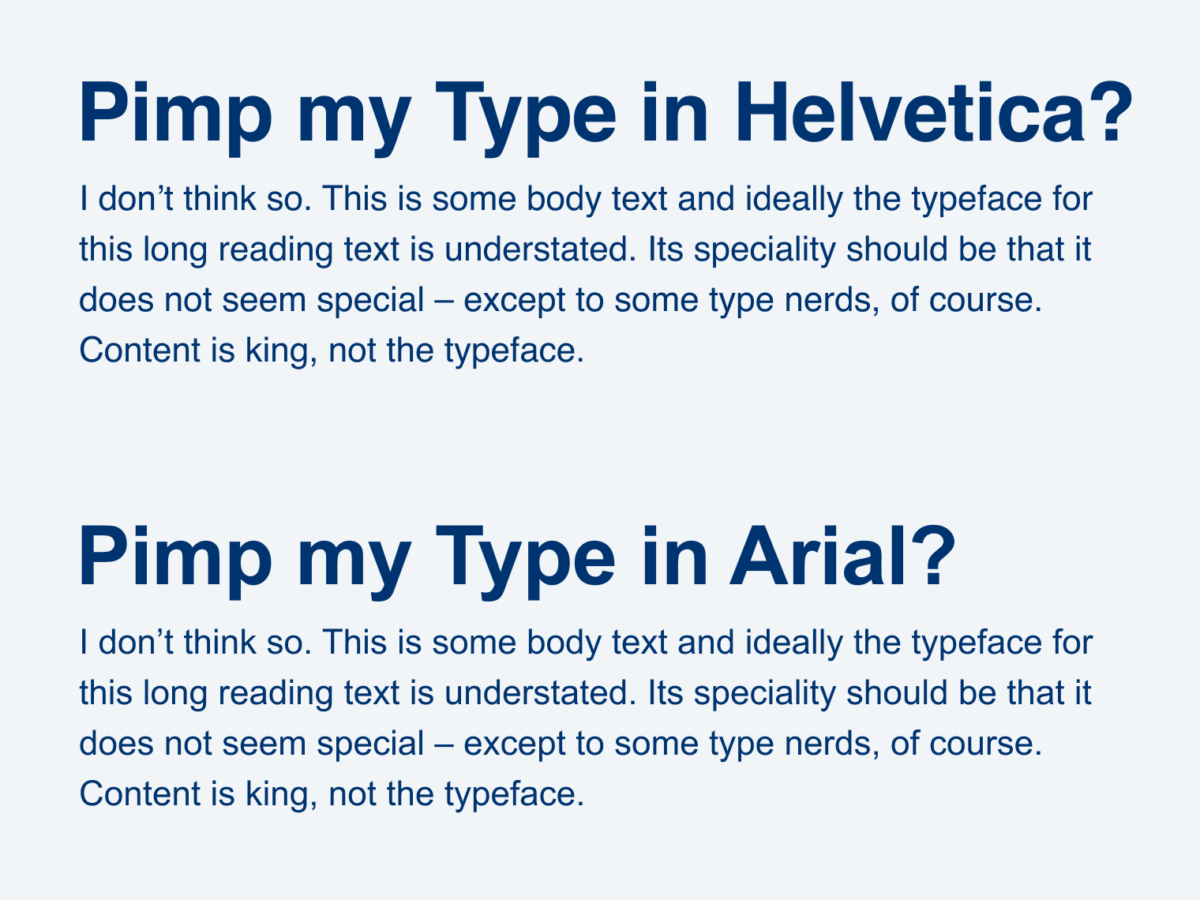 Now knowing this, what does it help you with? Yes, you can impress your designer friends – which definitely has some value – but how does it help you to better convey your message, find a proper typeface for it? I'd argue it does not. Helvetica and Arial are both widely used, which is their downside. Since they are so ubiquitous, they feel like a default, feel undesigned, and the distinctness of your message gets lost with this. If you want to stay in the same style, my advice is to use a different typeface, like the more contemporary Aktiv Grotesk, or the much more legible Public Sans as a free alternative.
And there's another thing. Akzidenz Grotesk was made for commercial prints like publicity, tickets and forms (anything except books) in the early 1900s. Helvetica was deigned for high resolution offset printing in den late 1950s, and Arial was designed for low resolution print and screen display int the early 1980s. They all had their purpose and time. So to ask if it's a good or bad typeface would be wrong questions. You should ask yourself if it's a good or bad typeface for your desired application. And then you should ask yourself if it's a good typeface to make you stand out. The answer is Arial and Helvetica are not.
---
How do you feel about this? Leave it in the comments! And if you want to dive more into both typeface's history, I recommend this article by Ilene Strizver.