At least for more than three lines of text. Find out why, in the typographic review of these wonderful feedback cards, created by David de Léon.
Get helpful feedback with these cards
How can you get feedback on your presentation you can actually use? David de Léon thought about that, and designed a set of cards that you can hand out to your audience before giving a talk. And since we both spoke at UX Copehangen, he asked me for my feedback on the typography of his feedback cards – quite meta, right 😉?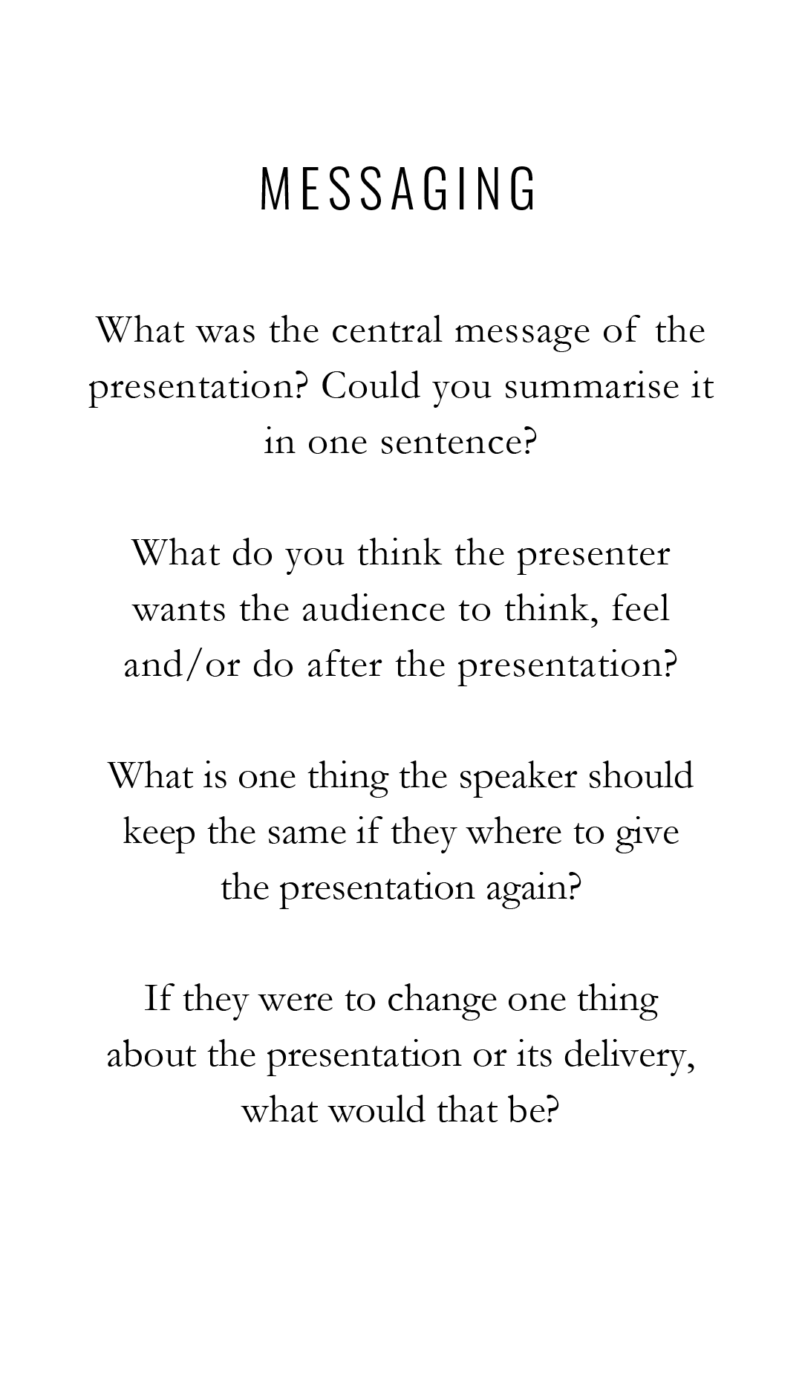 1. Left align text that goes across multiple lines
The original design looks classy, using Oswald in all caps for the headings, and Garamond for the body text. On first sight the centered text looks appealing – symmetry, you know 😉 – but practically speaking it turns into a problem. Because the beginning of a new line is always at a slightly different position, center aligned text across multiple lines is exhausting to read. My first tip is to left align it, while also setting the heading a bit larger.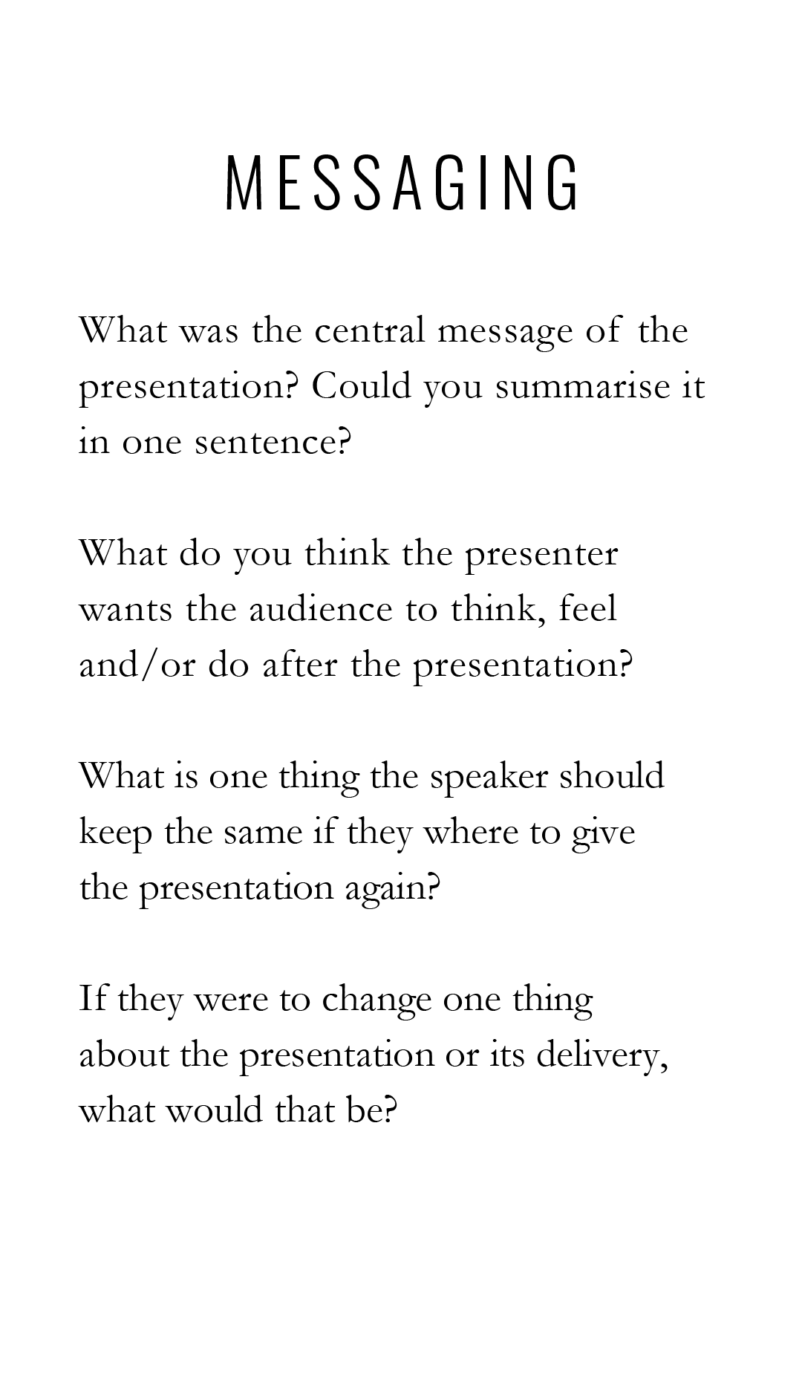 2. Improve skim reading by emphasizing text
To make cross-reading easier, I recommend setting the most important part of each sentence bold. This might make it necessary to do some rephrasing, but it also will give the cards additional structure.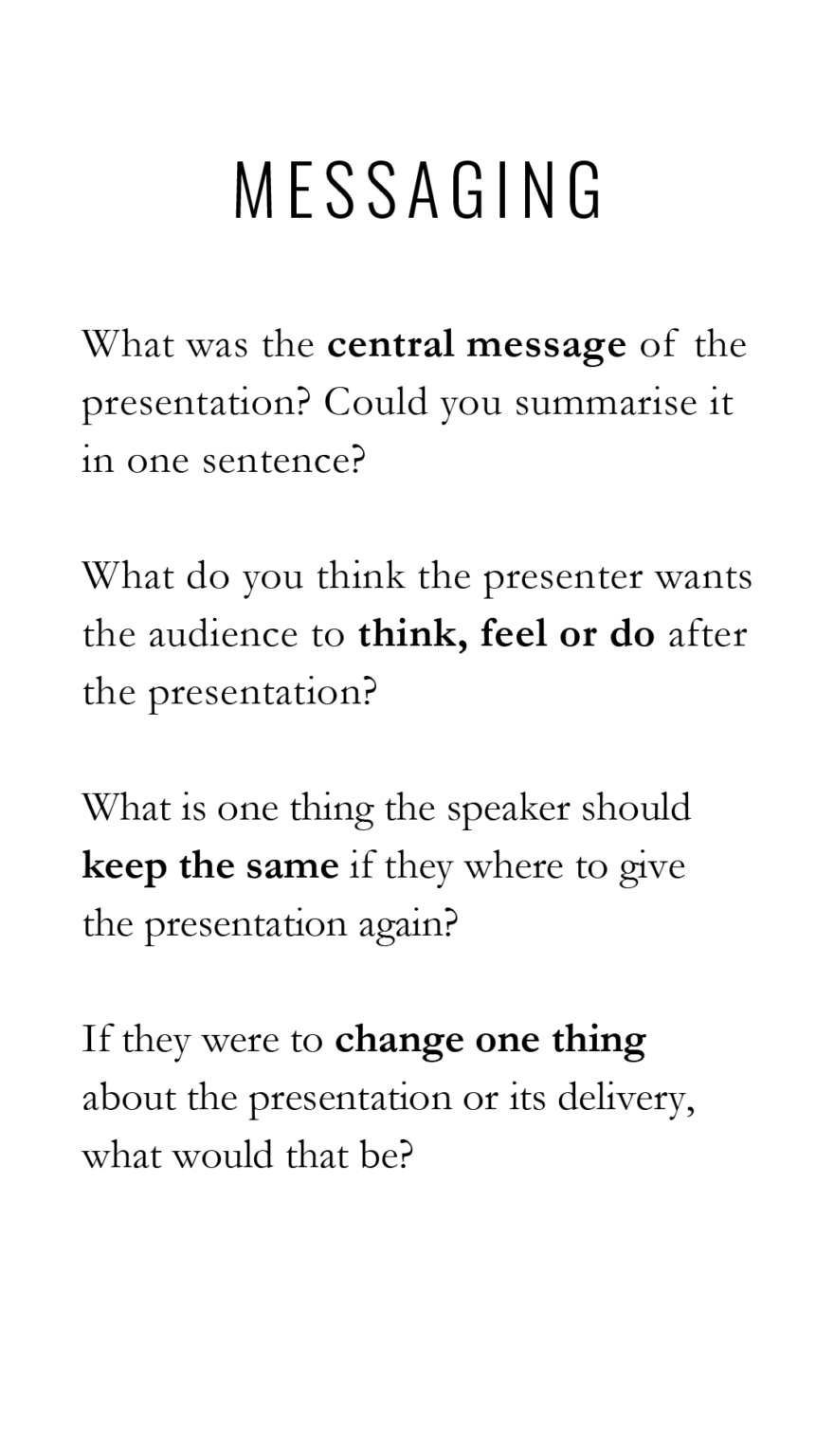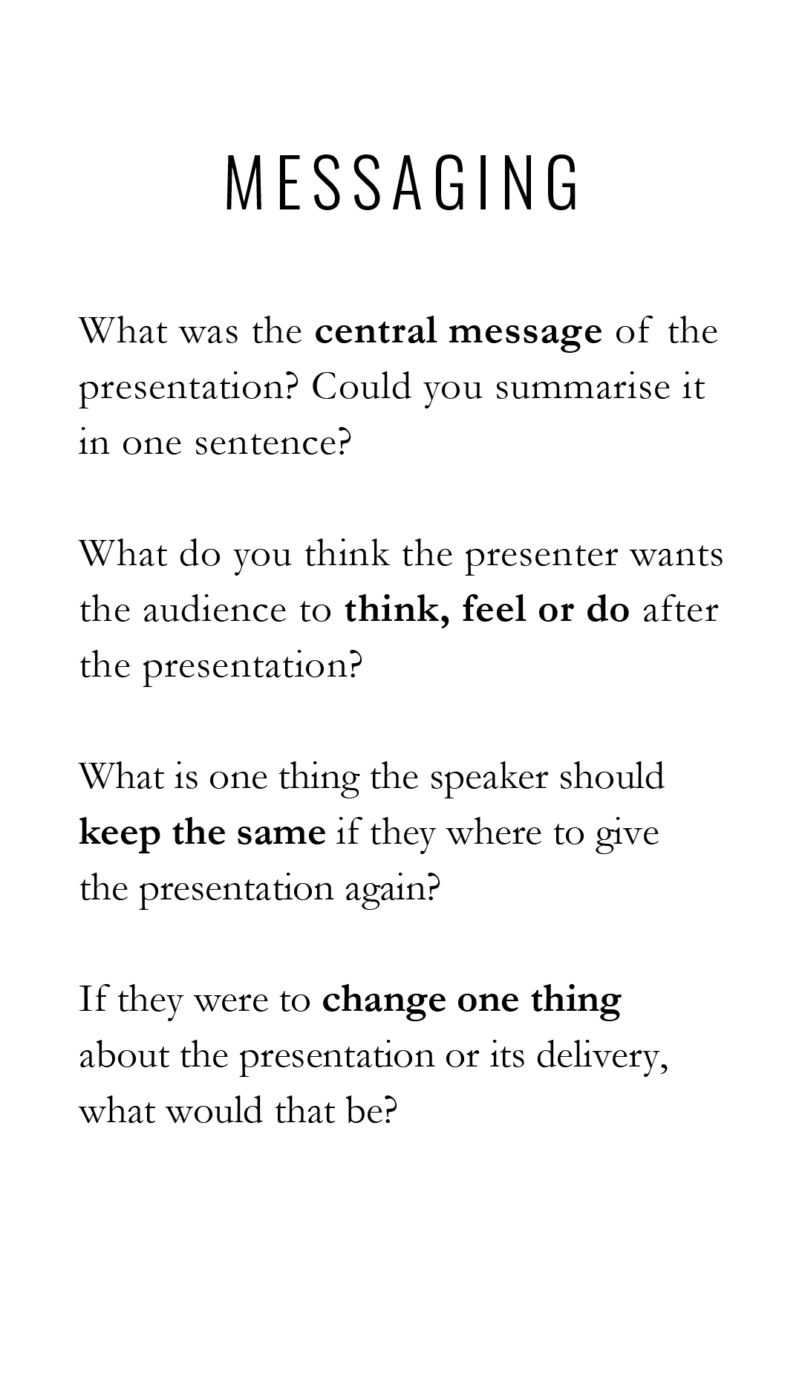 3. Use a sturdier typeface than Garamond
When thinking about the situation these cards are used in, it probably will be in a dimly lit auditorium. So to make the cards work there as well, it is better to use a sturdier typeface than Garamond. Also, something with a larger large x-height, so it does not seem that small. There are two directions we can take this:
By using PT Serif keeps the classy vibe of the cards.
Alternatively, PT Sans shifts the mood into something more modern.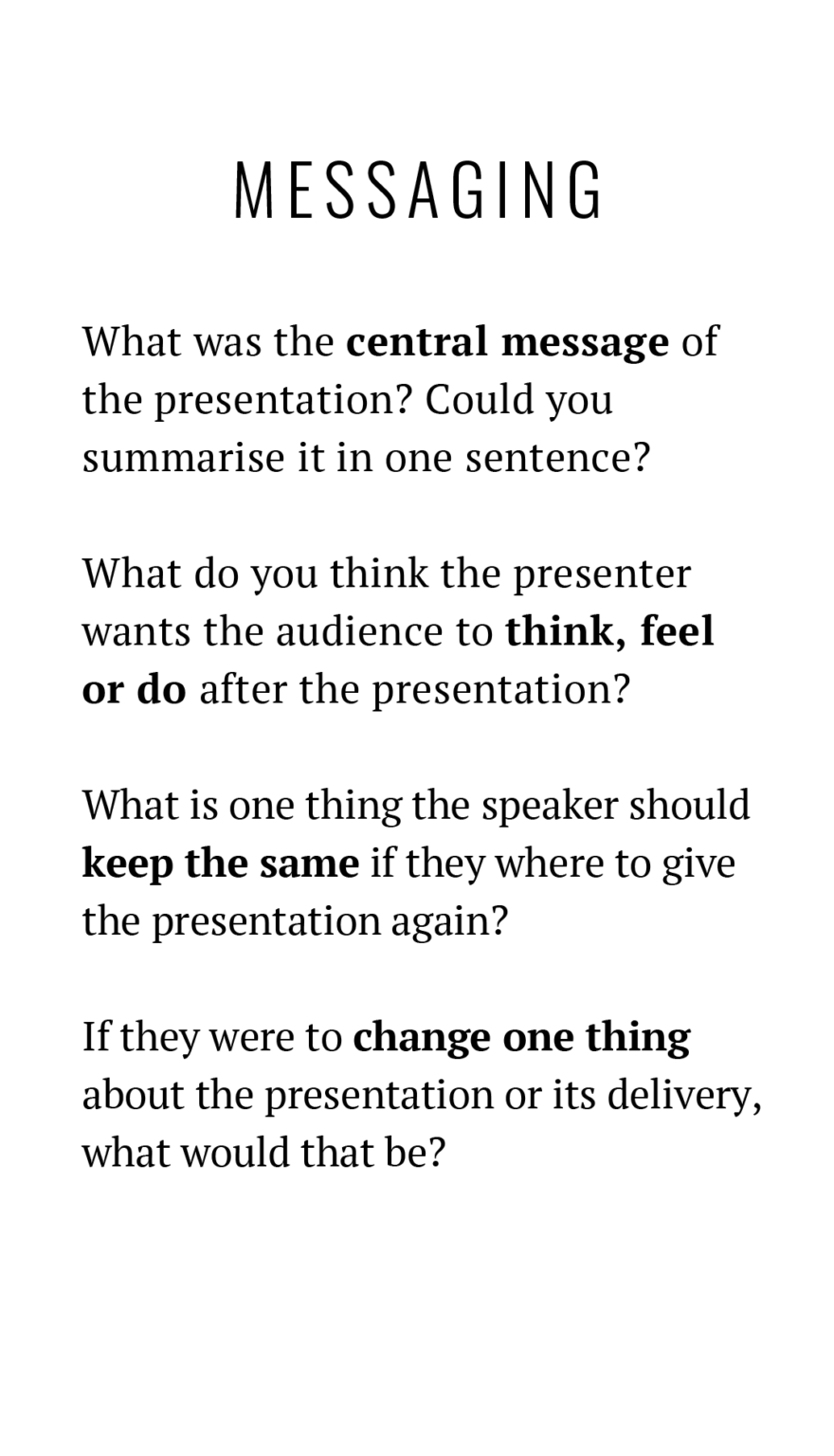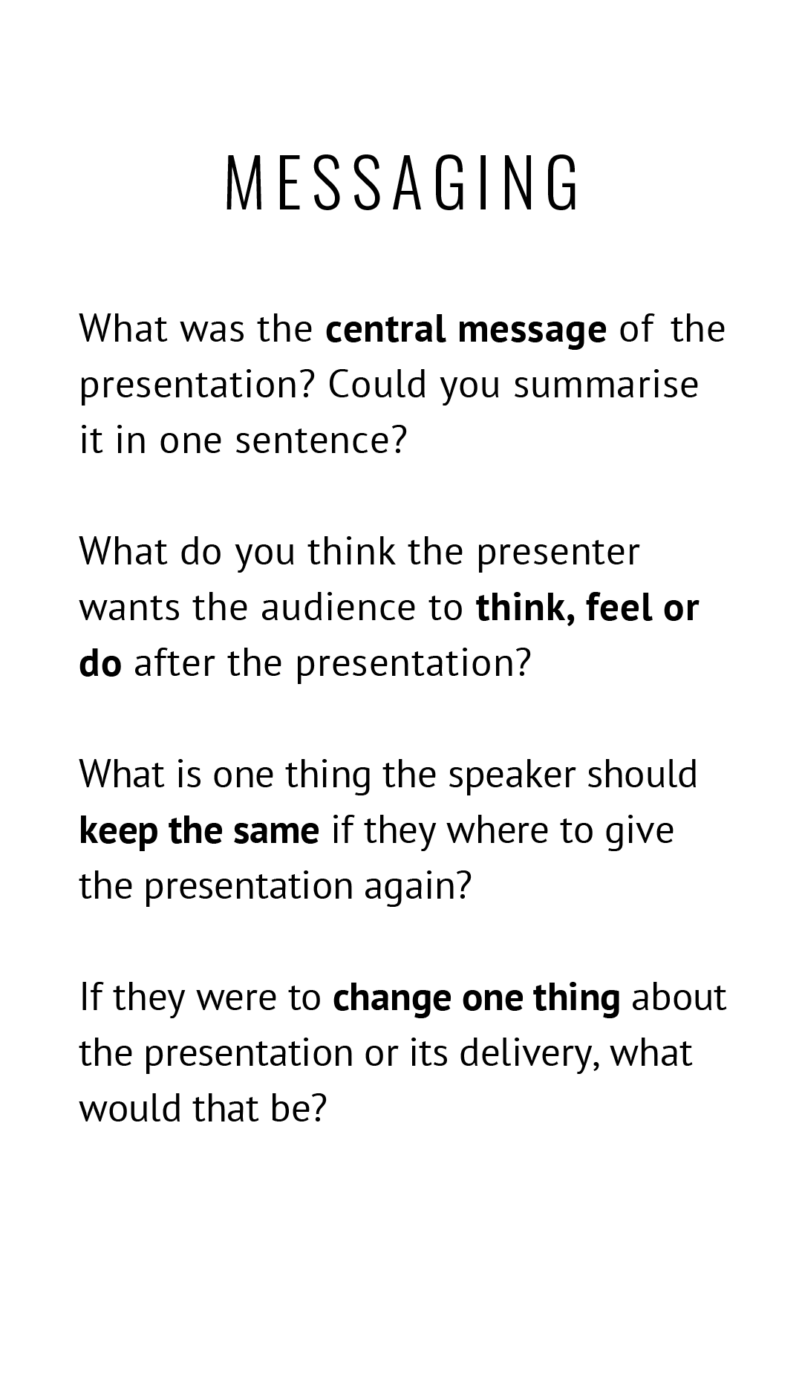 David's choice
After my design critique, David reworked the cards, choosing PT Serif. He used the cards in his talk "The gentle art of design feedback", one of my highlights of UX Copenhagen 2023. Because it was so well presented, super practical and helpful. You can get most insights from it by reading David's brilliant article, where you can also download the cards for free.
---
Do you want typographic feedback for your project? You can submit it here!