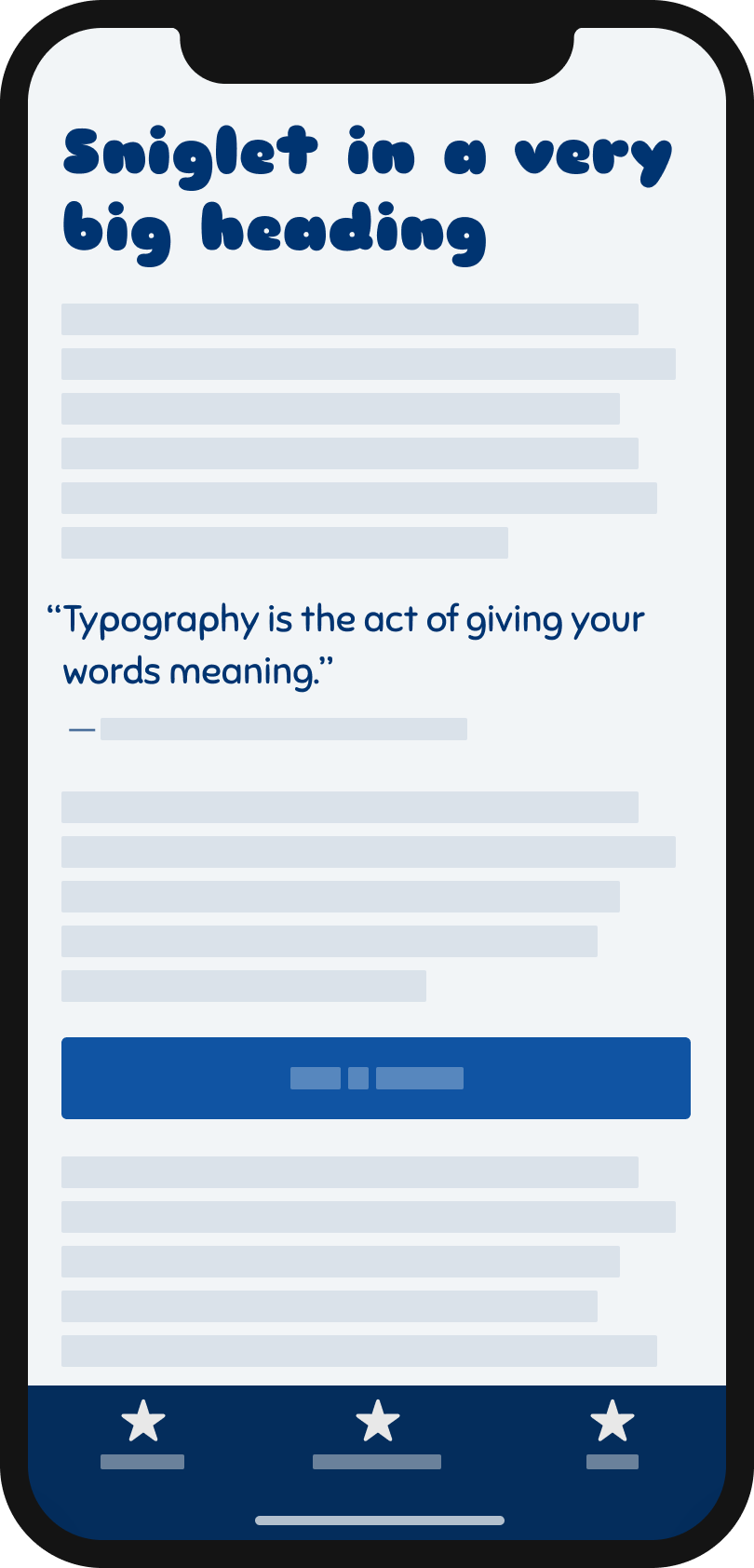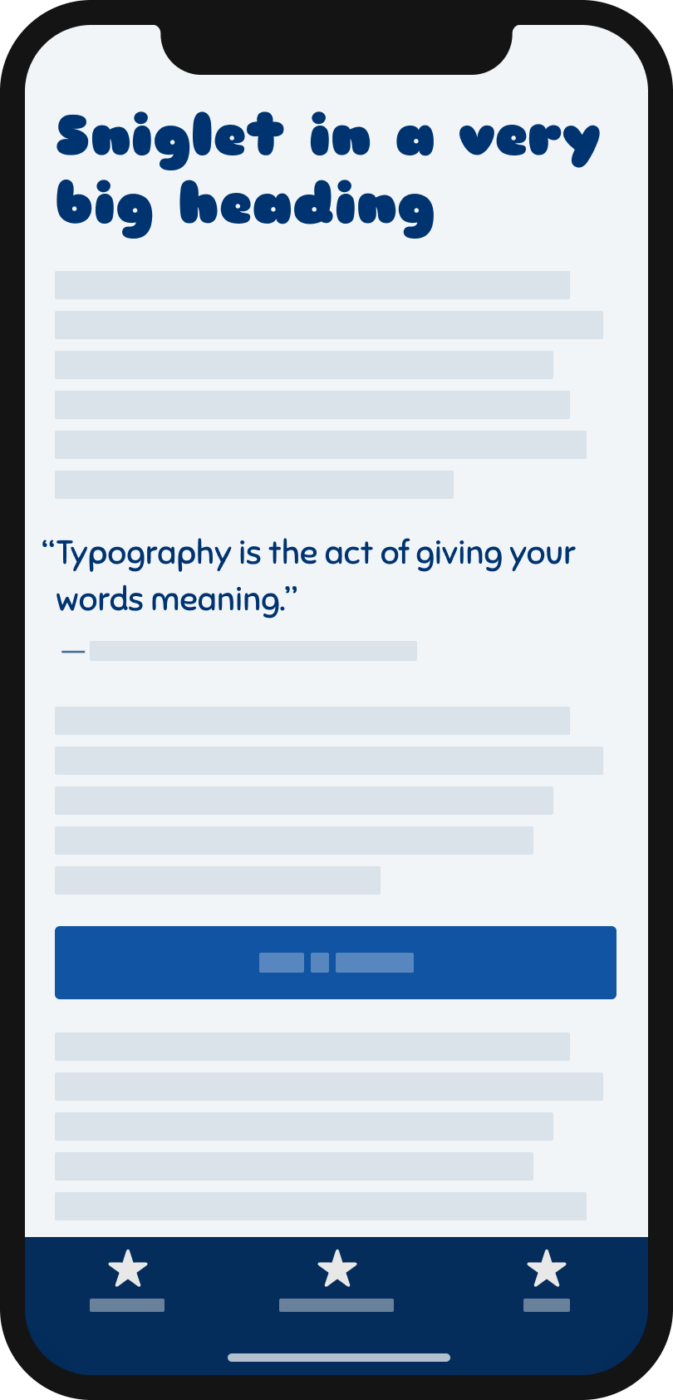 Rounded Display Typeface
by Haley Fiege on The League of Moveable Type
2 Styles
Regular and Bold
License
Free (OFL, Open Font License)
Even for commercial projects
Best for
Headings (display text)
Long reading text (body text)
User Interfaces (functional text)
Specialty
Look at that At sign!
My thoughts on Sniglet
Have a fun break for your headings and maybe some pull quotes. Sniglet could be the friendly, rounded display typeface you're looking for. Don't get distracted by its wobbly characters, it shows some practical design work. It comes with a full character set, so you can type in Icelandic, German or French.
The bold weight is very attention grabbing, the regular is very approachable. And I just love this blobby bold weight! The regular style might appear a bit cheap, but maybe that's exactly that fits your project?